Image
2023 Advocacy Summit
October 10-12, 2023  |  Little Rock, AR, USA
[RE]defining our community role: We are essential, necessary and very important
Register Now
Destination organizations have been redesigning themselves to be both visitor and resident facing organizations with community wide social goals alongside of their traditional sales and marketing goals. This means that they are now an essential community asset, responsible for programs that promote their community as an attractive travel destination and enhance its public image as a dynamic place to live and work. These organizations are necessary because of their destination knowledge, brand management, promotional programs, and the resulting impacts of visitors. Destination organizations are very important because they strengthen our communities' economic position and vitality.
Through interactive discussions, case studies, and practical exercises, this year's Advocacy Summit will equip attendees with the skills and tools needed to effectively work with the elected leaders, stakeholders, and members of the community. It is an opportunity to learn from experts and peers who have successfully navigated policy landscapes while fostering meaningful connections and collaborative relationships.
Use your Destinations International login to register for the summit, or contact us for assistance.
Image

The 2023 Advocacy Summit is approved for up to 12 CDME continuing education (CE) credits. Learn about CDME recertification.
Schedule

at a Glance
Tuesday, October 10
Essential by Design: The Indispensable Role of Destination Organizations and Their Employees
Image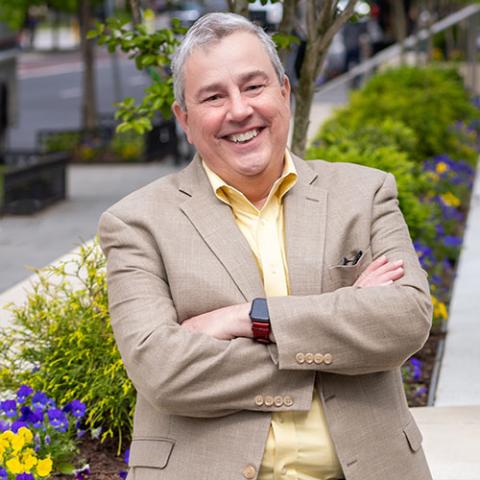 Jack Johnson
Chief Advocacy Officer
Destinations International
Beyond Economics: Destination Promotion as a Catalyst for Your Community's Vitality
Destination promotion transcends the realm of traditional economic development. It is a catalyst that sparks community vitality, weaving together the social, environmental, and economic fabrics of a region. Be among the first to explore the initial findings of a landmark study, shedding light on how destination promotion serves as a multidimensional force for community building. This session kicks off with a presentation on some of the preliminary results of the study, which is aimed at elected officials, policy makers and key industry stakeholders, and is followed by a thought-provoking panel discussion of destination leaders featured in the report. Together they will review the study's findings, providing insights into the broader implications of destination promotion.
Join us for the Destinations International's Fall Learning Week Welcome Reception at the William J. Clinton Presidential Library on October 10, 2023, from 5:30 p.m. to 7:30 p.m. Hosted by the Little Rock Convention & Visitors Bureau, this reception will take place at the special events venue Great Hall. With soaring 40-foot ceilings and stunning glass walls, the Great Hall offers guests an unparalleled and unforgettable panoramic view of downtown Little Rock. Attendees will also be allowed special access to the Presidential Library and Museum during this event. Enjoy cocktails, hors d'oeuvres, delicious cuisine catered by the Clinton Center's on-site restaurant, 42 Bar and Table entertainment and breathtaking views of downtown Little Rock. Shuttle service available from the Marriott Hotel. Don't miss it!
Join us for the Little Rock After Party at the First Security Amphitheater located at the River Market. Presented by the Little Rock CVB, we are thrilled to announce that the DI House Band, one of the hottest bands in the music scene, will be gracing our stage with their sensational tunes. Complimentary drinks will be provided. Don't miss out on this evening of live music and good vibes. 
Wednesday, October 11
Chair Yoga: Rise and Flow (Complimentary Registration Required)
Start your morning with a soothing and accessible chair yoga session, perfect for all levels of experience. Our skilled instructor will guide you through a beginner-friendly yoga flow that requires no mat. Experience the benefits of improved range of motion, increased mobility, and a heightened sense of well-being as you awaken your body with gentle stretches from head to toe.
Towels and water bottles will be provided.
No prior yoga experience necessary.
Comfortable clothing suitable for movement is recommended.
Sign up for yoga during the summit registration process or add it to your existing registration.
Morning Walk Along the Arkansas River (Complimentary Registration Required)
Join members of the Little Rock Convention and Visitor's Bureau for a relaxing morning walk along the picturesque Arkansas River. As you stroll, you'll be treated to breathtaking views of downtown Little Rock and the Vogel Schwartz Sculpture Garden. This leisurely walk is a wonderful opportunity to soak in the beauty of your surroundings and set a positive tone for the day ahead. The morning walk is designed for all fitness levels, so feel free to walk at your own pace.
Location: LRCVB staff will meet you in the Marriott hotel lobby at 6:15am, 6:30am departure time.
Sign up for the morning walk during the summit registration process or add it to your existing registration.
Welcome to Little Rock: Launching the Summit and Meeting Your Moderator
Welcome to Little Rock, the heart of Arkansas and the vibrant host city for our advocacy summit! As we gather at this crossroads of culture and community, we are excited to embark on a two-day journey of inspiration, collaboration, and action. Get an engaging overview of the next two days, filled with expert-led sessions, interactive conversations, and networking opportunities, all aimed at amplifying your advocacy efforts.
Image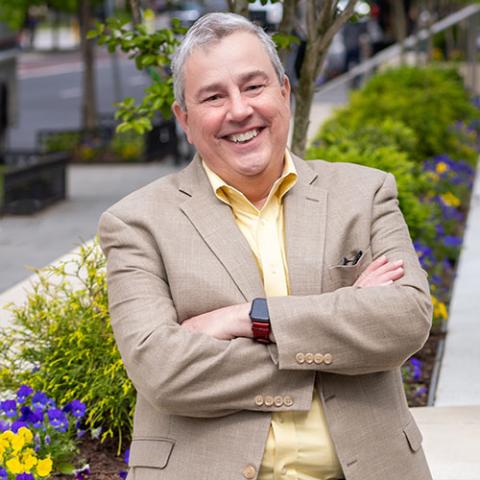 Jack Johnson
Chief Advocacy Officer
Destinations International
Image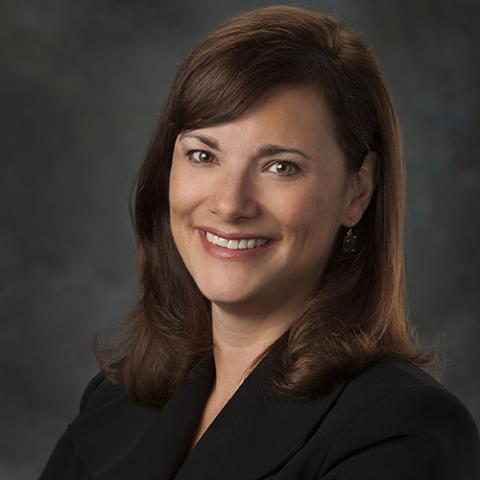 Anna Tanski
Summit Moderator
Ignite Your Advocacy: 5 Quick-Fire Ideas to Jumpstart Your Efforts
Welcome to your advocacy wake-up call! Think of this dynamic 15-minute session as the morning jolt for your brain's creativity, akin to a cup of strong coffee, a Diet Coke, or a Red Bull. In this rapid-fire presentation, we will provide you with 5 innovative and actionable ideas, easy to implement strategies to ignite your advocacy efforts. Whether your budget is substantial or non-existent, these strategies are designed to rev up your thinking, inspire fresh perspectives, and lead to bigger and better results in your campaigns.
Image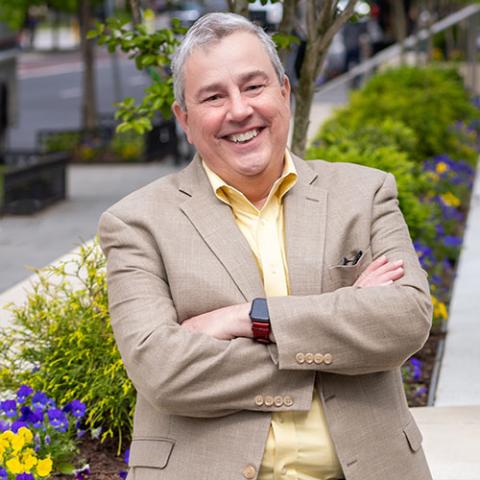 Jack Johnson
Chief Advocacy Officer
Destinations International
Getting to Know Mayor Frank Scott, Jr.
Most people didn't believe a kid from Southwest Little Rock would grow up to be a banker, an associate pastor, a state Highway Commissioner, or even walk the halls of the State Capitol shaping Arkansas public policy. And many did not believe that same kid from Southwest Little Rock could become mayor of the state's largest city, but in 2018 it happened.  Mayor Scott is one of the youngest mayors in the country and represents a new generation of leadership.  Join us for a conversation that explores Mayor Scott's background, what the next generation of mayors will be like and how he likes to work with civic organizations like destination organizations.
The Honorable Frank Scott
Gretchen Hall, CDME
Chief Operating Officer
Destinations International
Understanding the Pulse of Your Residents: Release of the National Resident Sentiment Studies for Canada & the United States
In an era where public opinion shapes policies, understanding resident sentiment is crucial. This session will present the latest findings from the National Resident Sentiment Studies for both Canada and the United States. This annual study conducted by Longwoods International on behalf of Destinations International will provide attendees with invaluable insights into the public's views, concerns, and aspirations. This session features the preliminary release of the comprehensive National Resident Sentiment Studies, meticulously compiled to reflect a wide spectrum of opinions across demographics, regions, and socio-economic backgrounds. Attendees will gain a deeper understanding of the current sentiment of residents in both nations, equipping them with actionable insights to inform decision-making, craft targeted messages, and build bridges between diverse communities.
Image
Amir Eylon
President
Longwoods International
Power in Words: Crafting Messages that Connect with Your Communities
In the world of advocacy, communication is key, and the words we choose can either bridge understanding or create barriers. Join us for a fascinating session that explores the power of language in shaping public perception, focusing on the annual release of the lexicons from Australia, Canada, the United Kingdom, and the United States. These lexicons are crafted by analyzing the common words and phrases used by elected officials when discussing public goods or the shared values of a community. By unlocking the language that resonates with people, this session aims to enhance communication strategies within advocacy.
"The Destination Effect" is more than a session; it's an opportunity to be part of a movement that recognizes the power of destination promotion. Attendees will leave with a clear understanding of the vital role this plays in community growth and the practical tools that will be coming your way that are inspired by real life success stories. Join us for this exciting preview and be at the forefront of a Destinations International new advocacy strategy that transcends tourism and taps into the core essence of community building and sustainable growth. Delve into the compelling argument that destination organizations are not merely optional but essential and find out how you will be able to create your own "Destination Effect" statement.
Image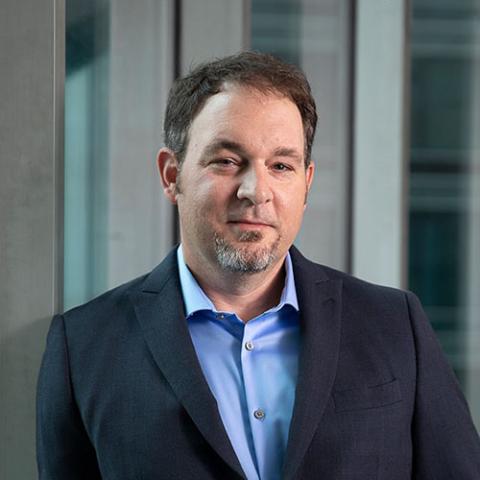 Gregg Shapiro
President & Chief Creative Officer
Tempest
Image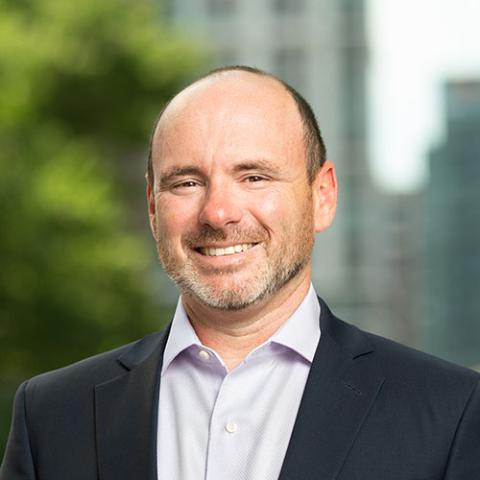 Alex Heimann
CEO
Tempest
Hot Button Issues in Advocacy: Insights from the Advocacy Committee and the Canadian Destination Leadership Council
In the rapidly evolving world of advocacy and public affairs, staying abreast of key concerns and emerging issues is not just beneficial – it's vital. Join us for a stimulating session that offers an insider's perspective on the challenges and opportunities facing our industry, organizations, and individual communities. Led by the chairs of the Advocacy Committee and Canadian Destination Leadership Council, this session will delve into a wide-ranging analysis of hot button issues. Drawing from the collective expertise and hands-on experience of the two committees,  will present an illuminating review of these topics, exploring their relevance and far-reaching implications. Individual destination organization leaders will share on-the-ground examples, bringing theory into practical focus and offering a unique window into how these issues play out in real-world scenarios. We invite the audience to participate actively. Share your examples of issues, pose questions you need assistance with, or offer recommendations for approaches. This session is designed to be a two-way dialogue, where your insights and inquiries are welcomed and valued.
Image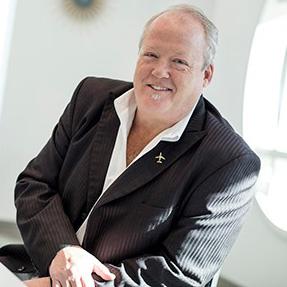 Bill Geist
Chief Instigator
DMOproz
Image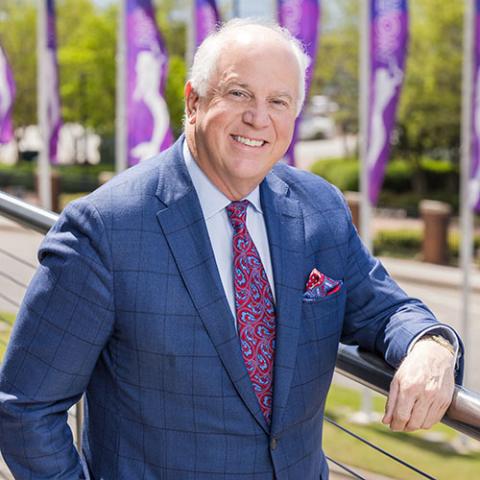 Kurt Krause
President & CEO
Visit Norfolk
Image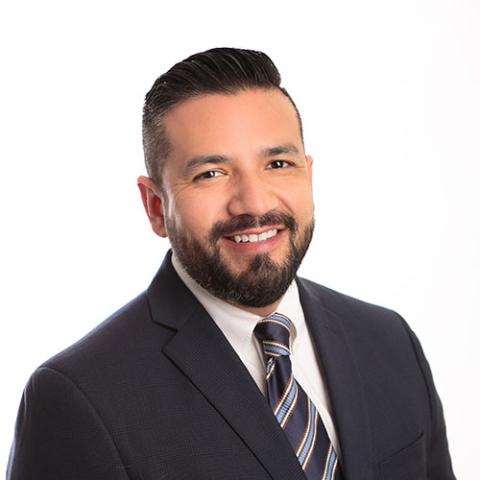 Gary Sanchez
Senior Director of Community Impact, Equity and Public Affairs
Visit Dallas
Image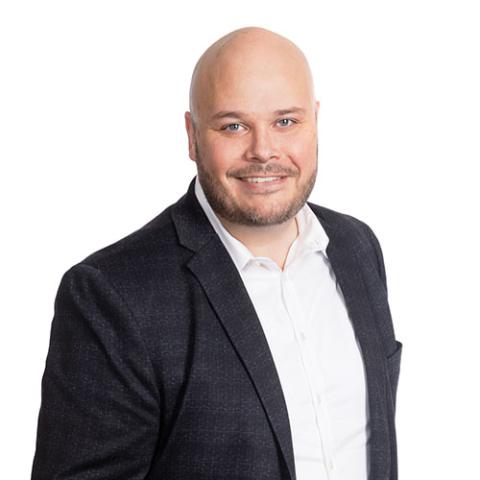 Michael Crockatt
President & CEO
Ottawa Tourism
Deciphering Data: Adam Sacks on Communicating the Importance of Travel and Tourism to Policymakers
Tourism, destination promotion, and destination organizations are vital cogs in the economic machinery of communities and regions. But how do we articulate their importance to elected officials and policymakers? Join us for a fascinating session featuring Adam Sacks of Tourism Economics as he unravels this complex question. What data should be at your fingertips when advocating for tourism and destination promotion? Adam Sacks will guide you through the critical numbers, statistics, and trends that resonate with policymakers. Gain insights into how to effectively communicate this information to those shaping policy, translating complex economic concepts into persuasive arguments. Engage directly with Adam Sacks during an interactive Q&A, where you can pose questions specific to your community, county, or province/state. And leave with a clear roadmap on how to leverage economic data in your advocacy efforts, enhancing your ability to champion tourism and destination promotion.
Image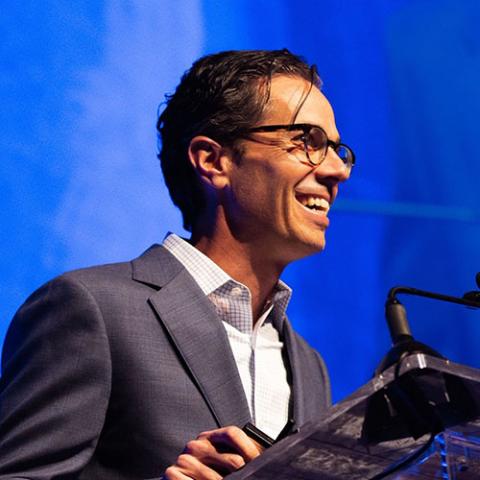 Adam Sacks
President
Tourism Economics
Advancing the Destination Promotion Community Indicator
To be understood in the community, it is critical to identify clear and powerful community-facing measurements to highlight how a destination organization fills the need for destination promotion as well as contributes to community well-being. Today, we share our findings with the release of our industry brief on the need for a community indicator. Learn more about this endeavor and our future road map for our communities.
Jay Kinghorn
Chief Innovation Officer
Zartico
Andreas Weissenborn
Vice President, Advocacy & Research
Destinations International
Pioneering Sustainable Destinations: Unpacking the Advocacy Committee's Survey and DI's 2024 Roadmap
Sustainability is no longer a distant ideal but an urgent necessity. In the diverse landscape of destination organizations, some are taking their first steps towards sustainability, while others are advancing down the path. Join us for an enlightening session that brings together the insights, experiences, and future vision for creating environmentally sustainable destinations. This is a unique opportunity to delve into the current state of sustainability among destination organizations and be part of the unveiling of DI's ambitious 2024 Sustainability Roadmap. Gain actionable insights, network with like-minded professionals, and contribute to shaping a greener, more sustainable future for all.
Image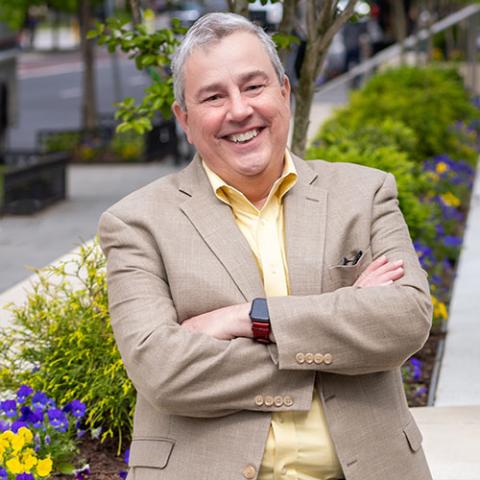 Jack Johnson
Chief Advocacy Officer
Destinations International
Image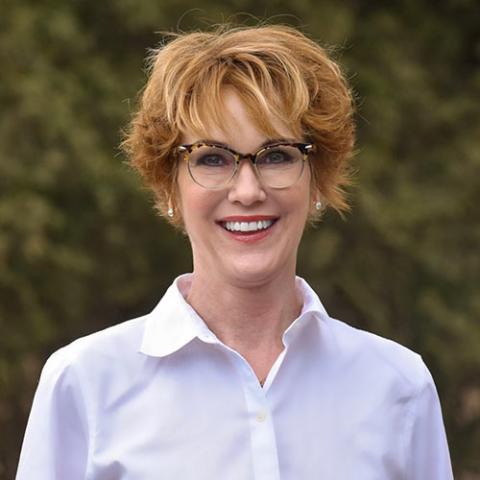 Julie Gilbert, CDME
President & CEO
Destination Door County
Image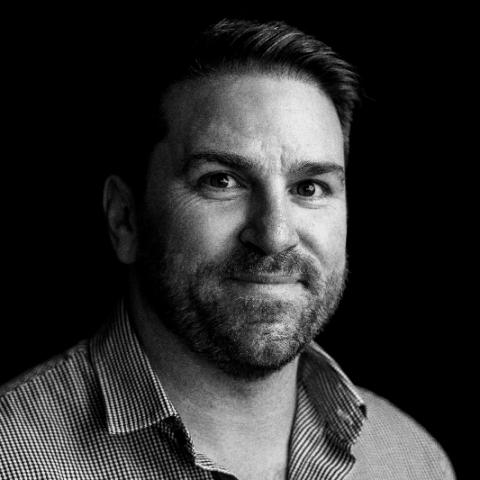 Ben Vadasz
Co-Founder & Partner
Destination Think
Day One Debrief: Reflections, Revelations, and Readying for Tomorrow
As the first day of our advocacy summit draws to a close, join us for a concise 15-minute wrap-up that encapsulates the energy, insights, and lessons learned. This session will not only reflect on the day's events but also provide a roadmap for what awaits you tomorrow.
Thursday, October 12
Marketplace of Ideas: Round One
Join us for inspiring case studies presented by our industry partners.
Analytics for Advocacy
Two realities face DMOs. First, advocacy is a 24/7 affair requiring steady engagement. Second, more data on visitor markets and DMO activities are available than ever before. Join us as we bring these two realities together with practical ideas on how to most effectively leverage analytics to support advocacy efforts. We'll share real world examples, including how Visit Mesa is harnessing KPIs from their work in accessibility to position their organization as an essential community service. 
Alison Brooks, VP, Destination Experience & Advocacy, Visit Mesa
Zeek Coleman, VP, Americas, Tourism Economics
TIAC Canadian Policy Agenda
Join Beth Potter for a thought-provoking session on TIAC's policy agenda, where she will delve into the critical issues and strategies that will shape the future of tourism in Canada.  She will cover a wide range of topics including economic development, environmental sustainability social equity and workforce development.
Beth Potter, President and CEO, Tourism Industry Association of Canada
US Travel Policy Agenda
Join this thought-provoking session on US Travel's policy agenda, where we will delve into the critical issues and strategies that will shape the future of tourism in United States.  We will cover a wide range of topics including economic development, environmental sustainability social equity and workforce development.
DestinationNEXT - A Critical Advocacy Tool
Join us for an update and overview on the DestinationNEXT program, including recent findings and trends. Discussion will include how the program can be used to support strategic planning and destination master planning initiatives.
Cassandra McAuley, CDME, SVP, Destination Stewardship, MMGY NEXTFactor Enterprises Inc.
Shelly Green, CDME, Principal, Shelly Green, LLC
Paul Ouimet, President & CEO, NEXTFactor Entreprises Inc.
Marketplace of Ideas: Round Two
Join us for inspiring case studies presented by our industry partners.
The Role of Digital Booking Tools During Crisis and Disaster Relief
Learn about the efforts of the Hotel Association of New York City and Ripe's booking solution, and how they leverage member lodging partners' resources to provide assistance and crisis relief for Asylum Seekers and Homeless programs. 
Jason Linder, President & CEO, Ripe
Vijay Dandapani, President & CEO, Hotel Association of New York City
Building an Audience Through Owned Media
Owned media is revolutionizing the destination marketing industry. By focusing on effective and compelling storytelling, destination marketing organizations can create destination advocates and build an engaged audience.
Jared Price, Relic+EKR Director Of Business Development, Relic Advertising
Changing Planner Perceptions: Reintroducing a Leisure Destination to a New Audience
Having widespread brand awareness is a great thing – until perceptions get in the way of what a destination actually has to offer for meetings. Learn how Digital Edge has partnered with destinations on innovative approaches to meetings marketing that altered planners' perception of the destination and generated new group business.
Jaimie Hart, VP of Client Strategy, Digital Edge
Marketplace of Ideas: Round Three
Join us for inspiring case studies presented by our industry partners.
Event Impact Calculator (EIC): Destination Case Studies
Join us for an insightful session on DI's EIC, where we will explore real-world examples of how destination organizations have incorporated and leveraged EIC as an essential tool to measure and maximize the economic and social impact of events on their destinations and communities.
Alyssa Poulin, MTA, CTA, Senior Manager of Advocacy & Research, Destinations International
Stephanie Auslander, Advocacy & Data Coordinator, Destinations International
Future-Proofing Your Workforce: Attracting and Keeping Top Performers
Workforce development is a critical issue for any destination, and Destination Madison shares key insights into how they are solving and growing their workforce locally. Understand current travel industry labor market challenges, perceptions of existing and potential employees, and insight into what will attract and retain top talent in our industry.
Ellie Westman Chin, CDME, President & CEO, Destination Madison
Jennifer Griswold, Director of Marketing, Future Partners
Advocacy is Great, Advocates Even Better!
Engaged communities shaping a collective tourism future can only be built on a foundation of transparency, trust, and communication. Elkhart County Indiana Executive Director Jon Hunsberger and Simpleview's David Peacock talk about building civic and social alignment and some simple and effective engagement tools you already have in place.  
David Peacock, Senior Advisor, Future Tourism Group, Simpleview
Jon Hunsberger, CDME, Executive Director, Elkhart County Convention & Visitors Bureau
Marketplace of Ideas: Round Four
Join us for inspiring case studies presented by our industry partners.
Safeguarding the DMO's Position in the Community
Resident sentiment isn't just about how the community feels about the industry. Ensuring residents and stakeholders are on board with the marketing of the DMO can safeguard the organization's position. Hear how Discover Puerto Rico included residents in every step of development of their Live Boricua campaign and used research to quell detractors. 
Alisha Valentine, Vice President SMARInsights
Leah Chandler,  CDME, Chief Marketing Officer, Discover Puerto Rico
Content Strategies That Champion Diverse Stories
Learn how the Little Rock Convention & Visitors Bureau is shining a spotlight on the region's diverse offerings and significant role in American history through thought-provoking, informative and engaging digital content, including an interactive video series featuring Black leaders in the community.
Tori DeMarco, Account Manager, Tempest
Kasey Summerville, VP of Marketing, Communications & Community Engagement
Using Place-Based Data to Tell Your Destination Story: Identifying Messages that Demonstrate Community Alignment
Destination leaders have long used data to make better marketing decisions and tell their story externally. Internal stakeholders and residents also need to appreciate tourism's value to their community. Learn how taking a broader view of your destination's place-based data can demonstrate community alignment and the DMOs relevancy and value in contributing to your area's vitality.
Tina Valdecanas, CDME, Principal, Clarity of Place
Stacie Granum, CDME, Chief Strategy Officer, Visit Rapid City
How to Determine and Measure Your Community Indicators Based on Your Values
There are now new sets of community indicators to help your destination organization measure the possibilities of place. Destinations need to determine what is valuable to the community, learn what data streams to use to measure KPIs and then track their effectiveness on their fellow residents. This session will be your ABCs of how to get started. 
Lauren Wegmann, Director of Strategy, Zartico
Marketplace of Ideas: Round Five
Join us for inspiring case studies presented by our industry partners.
Re-Defining Tourism: A Formula for a Genuinely Transformative Travel Industry
This session will provide a global view of the external factors affecting the tourism industry and world-class examples of positive climate action happening right. Attendees will leave with knowledge and best practices to continue the climate advocacy discussion with their teams, communities and industry back in their destinations.
Rodney Payne, CEO, Destination Think
Future-Proof: How to Systematically Build Resilience at all Levels of your Destination
Resilience is a form of destination immunity—and every destination needs more of it as they prepare for the future and whatever that future brings. The next big thing isn't an "if" thing—it's a "when" thing, and reducing your vulnerability to disruptions at the leadership, organizational, and destination level is crucial to advancing your destination's strategic goals. Join this session to learn how to build resilience, outline/prioritize gaps and give you an outline to begin today. 
Laura Libby, President, Destination Marketing, Miles Partnership
Looking Into The Future: The 2023 DNEXT Futures Study
The relationship between destination organizations and their local communities evolved dramatically in many cities and towns globally during the Covid pandemic. Enough time has since passed where destination leaders are beginning to understand what was transitory and what looks to be long-term transformations. The DestinationNEXT 2023 Futures Study attempts to codify those systemic shifts. It is a strategic roadmap and global survey that helps destination leaders navigate today's highly fluid visitor economy to optimize their organizations' relevance and value. As you will find from this session, the DestinationNEXT Futures Study plays a crucial role in preparing us for what's to come and allows us to shape our futures more effectively.
Image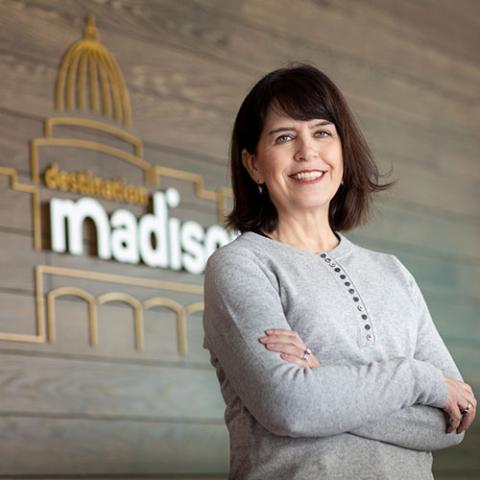 Ellie Westman Chin, CDME
President & CEO
Destination Madison
Image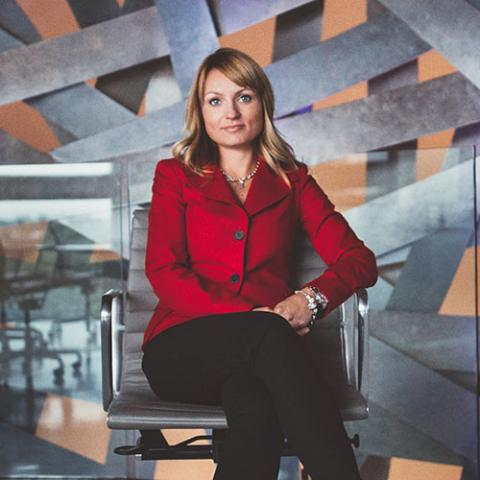 Cassandra McAuley, CDME
SVP, Destination Stewardship
MMGY NEXTFactor Enterprises, Inc.
Image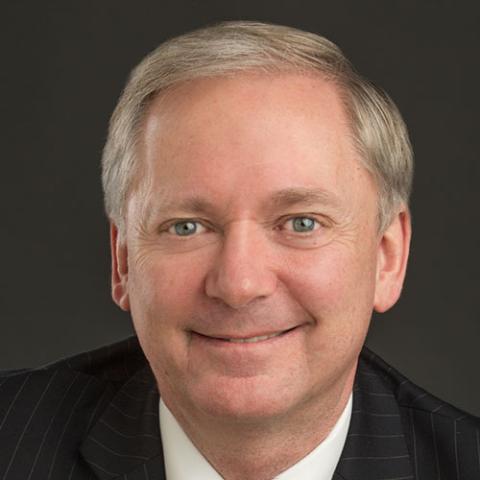 Paul Ouimet
President & CEO
NEXTFactor Enterprises, Inc.
Celebrating Excellence: A Career Exit Interview with Shimo
This session offers a unique opportunity to witness a candid and in-depth interview with a retiring industry legend who has significantly influenced the travel and tourism space. Join us for an insightful and inspiring session with industry trailblazer, Christine "Shimo" Shimasaki, Managing Director, 2Synergize (a Simpleview Consulting Company). Shimo's 35-years in the travel industry covers hotel, theme parks, convention center, and destination organization experience.  Her focus has been a continuum of strategy formulation and execution; helping organizations achieve competitive advantages, community collaboration, strong customer relationships and high performing sales and service teams. Whether you're a seasoned professional, an emerging leader, or someone passionate about destination development, you'll leave this session inspired and equipped with valuable takeaways for your own journey.
Image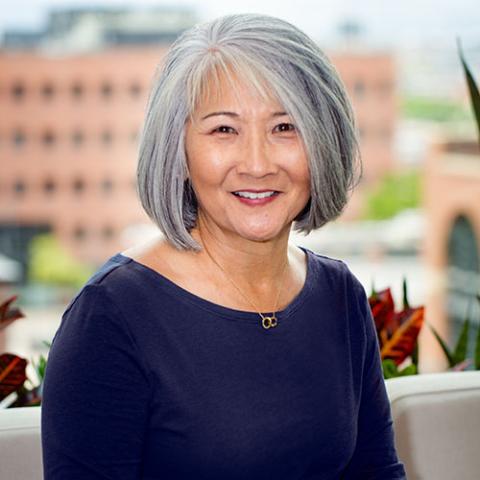 Christine "Shimo" Shimasaki, CDME, CMP
Co-Managing Director
2Synergize, Inc.
Image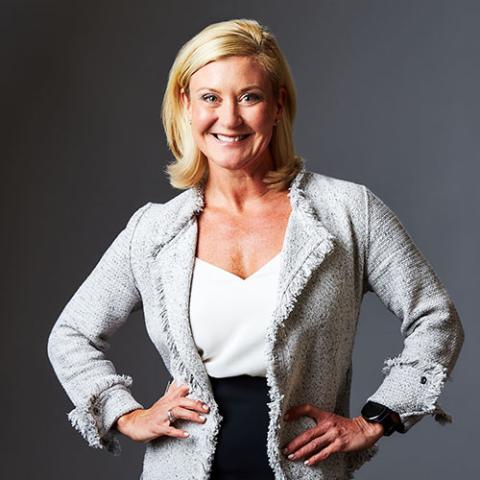 Vail Ross
Co-Managing Director
2Synergize, Inc.
Showing Up and Making A Difference - Alternatives to Travel Boycotts
Image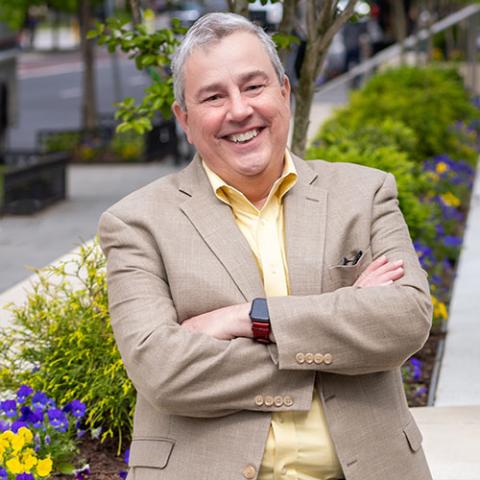 Jack Johnson
Chief Advocacy Officer
Destinations International
Developing Stakeholder Engagement: Identifying, Mapping & Engagement
In the increasingly interconnected world of advocacy, stakeholder engagement has emerged as a critical component for success. This interactive session delves into the three key areas that form the core of effective stakeholder engagement strategies: Identifying, Mapping, and Engagement. This session offers a comprehensive overview of stakeholder engagement and participants will walk away with actionable strategies to enhance their advocacy efforts and create meaningful stakeholder engagement.
Image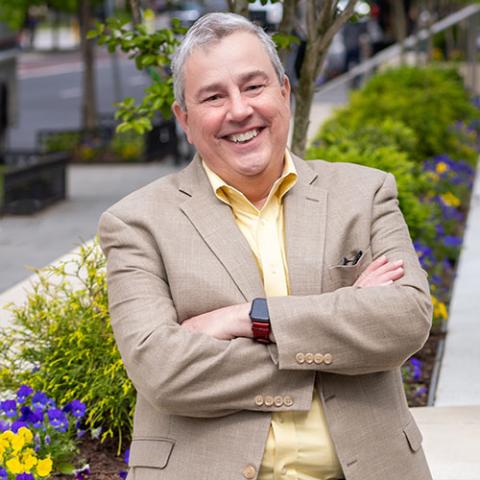 Jack Johnson
Chief Advocacy Officer
Destinations International
Navigating the Cannabis Landscape: A Review of 2023 Policy Successes and Setbacks
The cannabis landscape is one of constant flux, marked by hard-fought successes, surprising defeats, and determined pushbacks from detractors. As the drive for cannabis legislation continues, understanding this dynamic field becomes crucial for all stakeholders. Join us for an enlightening session that offers an insider's look into the year's advocacy efforts around cannabis and hemp. Gain firsthand insights from members of the Advocacy Committee's Cannabis and Hemp Taskforce as they dissect the key policy successes and failures of 2023. Delve into areas where opponents have mounted significant pushback, and learn how to navigate these challenges in future advocacy efforts. Explore a comprehensive overview of the year's cannabis legislation, understanding what worked, what didn't, and why.
Image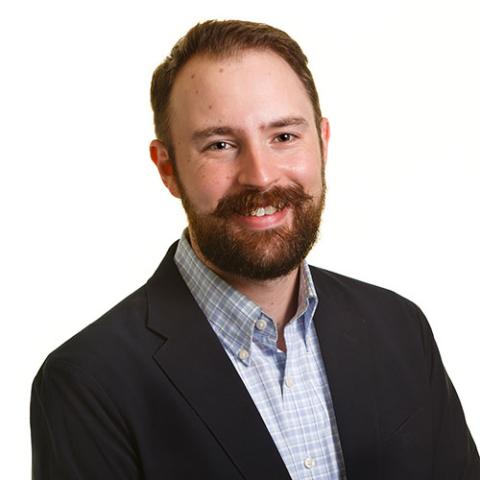 Andreas Weissenborn
Vice President of Research & Advocacy
Destinations International
Image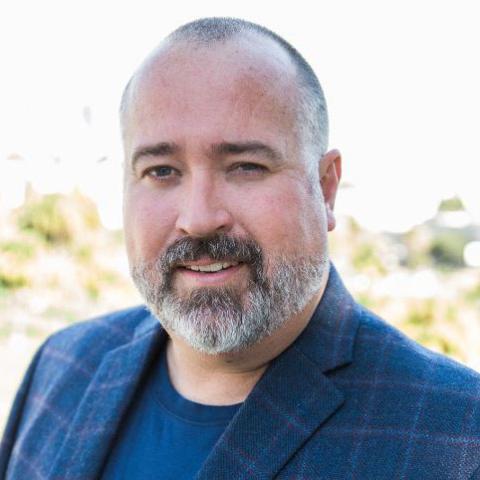 Brian Applegarth
Founder
Cannabis Travel Association
Summit Summation: Insights, Impact, and a Look Ahead
As the curtain falls on our two-day advocacy summit, join us for a succinct and celebratory 15-minute closing session that ties together the key insights, connections, and takeaways. This reflective moment will also set the stage for continued dialogue at the following cocktail reception.
Donate

to the Silent Auction
The Destinations International Foundation is thrilled to announce our Fall Learning Week Silent Auction. Every dollar raised will help ensure the continued growth of our industry worldwide.  We encourage our members to support the foundation by donating items geared towards the audiences that will attend the various summits. We are suggesting research projects, consultancy opportunities, data analytic reports and event registrations.  
Little Rock Marriott
3 Statehouse Plaza
Little Rock, AR 72201
+1.501.906.4000
The hotel block is now closed. Please contact the hotel directly to make your reservations.
34.748422931009, -92.270818673449
Alternative

Hotel Options
Attendees

by Budget Size

Attendees come from destinations of all shapes and sizes. The summit offers unparalleled opportunity to network with peers facing the same challenges that you are.
35%

Greater than $10 Million

45.6%

$2 Million - $10 Million

19.4%

Less than $2 Million
Attendees

by Job Level

The summit is geared towards destination leaders who are responsible for marketing, community engagement and destination development. Take a look at the breakdown of attendees by job level.
49%

Executive

20%

Vice President

24%

Director

7%

Entry Level/Manager