Image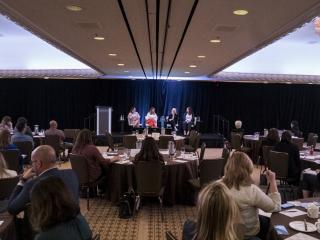 Business Operations Summit
2024 location to be announced
The Business Operations Summit is a cross-functional gathering of destination organization professionals in finance, human resources, operations and technology.  This year's summit will provide insight on post-pandemic recovery from an organizational perspective, focusing on new ways to think about how destination organizations are organized, staffed and operated.
Sign Up for More Information
Be the first to know! Sign up for email alerts when information is announced about the next summit.