Image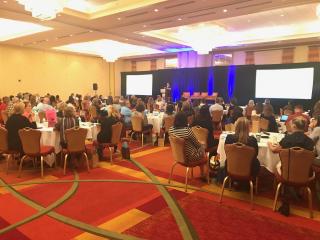 Visitor Services Summit
Thank you for joining us for 2023! Dates for 2024 will be announced soon.
The Visitor Services Summit is a gathering of visitor experience and community engagement professionals. Join us as we focus on re-envisioning the purpose and value of the visitor center and how we engage with our communities, visitors, and residents. Learn from your peers as we share best practices, opportunities, and new innovations. 
Sign Up for More Information
Sign up to get email alerts when additional information is released about the next summit.
Attendees

by Budget Size

Attendees come from destinations of all shapes and sizes. Network with peers from your budget group, or meet people from cities large and small.
30%

Greater than $10 million

31%

$5-$10 million

39%

Less than $5 million
Attendees

by Job Level

Visitor Services Summit welcomes attendees from all job levels. Whether you're just starting out or you have years of experience under your belt, you'll find colleagues in the same career path as yourself!
10%

Entry Level

44%

Manager

33%

Director

13%

Executive Level/CEO