EDI Case Study: Rockford Area Convention & Visitors Bureau
In 2020, the Rockford Area Convention & Visitors Bureau (RACVB) launched a collaborative approach to "listening for action" as part of its commitment to Diversity, Equity, and Inclusion (DEI). The initiative was facilitated by the organization's staff and board leadership by engaging with the minority and LGBTQ+ community to learn how the RACVB could better serve, connect with and support as it relates to RACVB's mission.
RACVB's goal was to move from a statement to actions and accountability, ultimately with the result that for visitors to feel welcome, their residents also need to feel welcome.
Image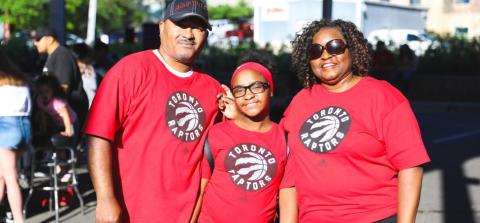 Following the listening portion, the organization moved ahead with the plan and commitment, resulting in RACVB's Welcoming Diversity Commitment Statements. The nine commitment statements were approved by the RACVB's Board of directors and incorporated into board policy expectations for the organization, thus providing accountability to ensure the team will do its part to "Welcome Diversity."
From ensuring representation in marketing and CVB utilization of minority-owned businesses and marketing channels to recruiting client events that welcome diverse populations and fostering efforts that encourage a welcoming environment, the nine commitments are now incorporated across the organization's work plans, expectations and KPIs.
An increased awareness of accessibility for all is also part of the organization's commitment to Welcoming Diversity. In addition to adding image descriptions and activating captions wherever possible on social media posts, the organization integrated the AudioEye platform throughout GoRockford.com to optimize accessibility.
"This is not a one-time investment of time or action. We will continue engagement with diverse communities to ensure communication remains open and advocacy and action meets the needs of our community now and in the future. This will help us to ensure we remain agile and proactive in doing our part to welcome diversity and creating a sense of belonging for our residents and visitors."
John Groh, CDME
President & CEO
Rockford Area Convention & Visitors Bureau