Destinations International Announces Fall Educational Events
Washington, D.C. (August 10, 2017) -- Destinations International Chair Tammy Blount, FCDME and President and CEO of the Monterey County Convention and Visitors Bureau and President and CEO Don Welsh today announced the schedule for the organization's fall educational Summits.
"We are excited about the professional development and peer learning opportunities that are lined up in this fall's Summits," said Blount. "These events have high engagement among participants, and enable individuals to bring inspiration, a support network and important skills and knowledge back home. We have traditional track summits such as Visitor Services, Membership and Finance, Operations & Technology as well the Advocacy Summit – a brilliant new offering. We all have incredibly full schedules – these are events not to be missed!"
Each Summit concentrates on destination organization specific disciplines and is designed to provide the tools necessary for team members and the organization to achieve its goals and objectives. In addition to the Summits, Destinations International will offer additional educational opportunities such as Sales Academy, providing courses for new and advanced professionals. Most events are offered at member and non-member rates. For more information visit www.destinationsinternational.org.
Through highly-focused and intensive learning objectives, our Summits are designed to provide the various departments within destination organizations the opportunity to learn more about specific trends and issues they are facing through peer-to-peer networking and learning," said Welsh. "Our members continue to tell us that the opportunity for brainstorming and sharing best practices is of the highest value to them. Based on that input, we have added several events to our calendar this fall."
This year's upcoming Summits and educational events include:
Visitor Services Summit
September 24 – 26
Columbus, Ohio, USA
Created for professionals vested in the planning, development, and management of visitor experiences within their destinations, this Summit is designed to provide visitor services specialists a unique environment in which to exchange ideas and solutions, learn new practices and network. Click here to register.
Finance, Operations and Technology Summit
October 16 – 19
Orlando, Florida, USA
A disciplined-focused and cross-functional gathering of senior leadership, this Summit targets three departments to help advance operational performance within destination organizations. Attendees will gain new perspectives, exchange ideas and learn about best practices and case studies from industry experts. Click here to register.
Membership Summit
October 23 – 26
Charlotte, North Carolina, USA
For more than 30 years, Destinations International's Membership Summit has supported the evolving role and the impact of the membership professional. This Summit, targeting both membership and partnership roles, explores discussions about changing trends in the destination marketplace, redefining membership and partnership responsibilities to maximize impact, and recalibrating the sponsorship value proposition. Click here to register.
Advocacy Summit
October 25 – 26
Baltimore, Maryland, USA
New by popular demand, the inaugural Advocacy Summit will bring together destination organization professionals for the exchange of ideas and practices. Attendees will learn from experts and insiders about the latest trends and threats to the tourism industry, discover tools and available research and enhance leadership skills with advocacy training. Whether fighting for funding, defending a destination against the weaponization of travel, or lighting the way through dark matter politics, this event will help tourism professionals become a more effective advocate for their respective destination organization. Registration will open in early September 2017.
Certified Destination Management Executive (CDME)
November 5 – 8
Baton Rouge, Louisiana, USA
Recognized by the destination marketing and management industry as its highest educational achievement, CDME is an executive-level program for experienced destination organization professionals seeking advanced professional development. The focus of the program is on strategic vision, leadership, organization performance, community stakeholder management as well as marketing and product development best practices. Active CDME participants can log in and register here.
PDM Fundamentals
November 6
Baton Rouge, Louisiana, USA
New by popular demand, Fundamentals is an interactive educational course focusing on evolving trends in the travel and tourism industry and marketplace and how destination organizations successfully align with these changes. Key to this success are the operations of the organization and its place within the travel and tourism industry. The PDM Fundamentals course is one of seven courses needed to complete the PDM Certificate; however, destination professionals can take the course whether they are pursuing the PDM Certificate or not. Click here to register.
Sales Academy 1 & 2
November 6 – 8, 2017
Baton Rouge, Louisiana, USA
Sales Academy 2: November 6-7 (Click here to register.)
Sales Academy 1: November 8 (Click here to register.)
Sales Academy offers two courses: Sales Academy 1 and 2. Both are the go-to courses for those working within CVB sales. Sales Academy 1 will cover basic topics such as "Hotel Sales vs. CVB Sales" and "Answering the RFP." Enhanced with a new facilitator, Master Connection Associates, Sales Academy 2 has been reimagined and revitalized with creative and effective marketing strategies and training solutions. This event is for experienced and seasoned CVB sales professionals.
Convention Sales & Marketing Summit
December 13
Chicago, Illinois, USA
Directed towards identifying solutions for sale challenges, the Convention Sales & Marketing Summit brings the top sales professionals together to foster stronger, discuss the dynamics of the changing market and come to a deeper understanding of the market itself. Registration will open in early September 2017.
Convention Services Summit
December 13
Chicago Illinois, USA
New by popular demand, the Convention Services Summit is an extension of the Convention Sales & Marketing Summit. It brings together the individuals who work to deliver successful meetings and events. Registration will open in early September 2017.
About the Author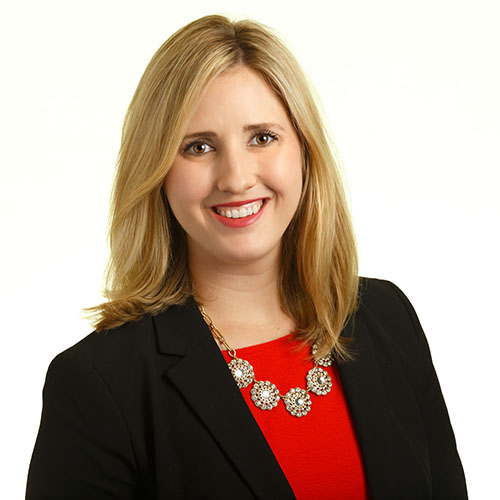 Vice President of Communications
Destinations International
About the Author
With a passion for advancing destinations and the travel and tourism industry worldwide, Caitlyn Blizzard has over 10 years of experience in the destination organization industry.

As the Vice President of Communications at Destinations International, the global trade association for convention and visitors bureaus and tourism boards, Blizzard leads the organization's strategic communications which include managing the external and industry-focused messaging.

Prior to joining Destinations International, Blizzard spent five years at a mid-size CVB in Georgia leading the organization's public relations and communications efforts which included working with local, regional and national media to promote the city as a premier destination.

When she isn't checking off another bucket list destination on her travel list, Blizzard serves the D.C. community as a volunteer, is an avid reader, and enjoys playing tennis and exploring new attractions and restaurants.

Blizzard is a Florida native with a Bachelor of Arts degree in Communication Arts from the University of West Florida.