How Should the Community Care about the Work You Do?
By: Andreas Weissenborn, Destinations International
"Reflections from STS Connections and listening to feedback on what our destination promotion indicators should be."
This past week, we were honored to speak at the 2022 Southeast Tourism Society's (STS) Connections to talk not just community shared values but also field-test some behind the scenes advocacy work that we will unveil later this year during our 2022 Advocacy Summit.
If you've been following our work, you might have seen several posts on our beginnings of a destination promotion community index. We've been slowly building out the next components of being a common good; or how our community can come to measure us, to provide purpose, and to value us. Certainly, we live in the golden era of data availability of the visitor economy, seldom though do any of these metrics translate or even get considered when we try to convey our value to our primary stakeholders, the residents. The indicators of a community are typically divided into several categories. A typical set includes economy, environment, health & wellbeing, population, public safety, and education. Other areas often used are children & youth, civic engagement, employment, governance, land use, poverty, social, and transportation. There may be a small or large number of indicators under each category and there are no limits on the types of indicators that may be used. For us and our sector, we need our work to be easily answered by the three questions:
What does a destination organization do?  
How well did the destination organization do it?  

Are the residents of the community better off?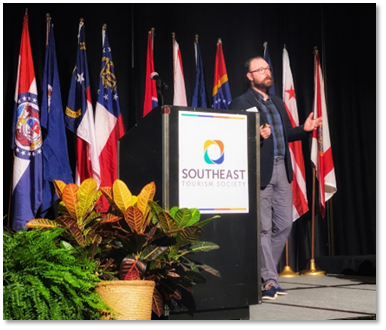 Destination organizations have a lot to add to the subject when we ask how should your community care about the work you do? Our community can be acutely aware of when we are not doing what we are supposed to do. All through the pandemic, when our access to materials became limited as restaurants closed, travel slowed, and our ability to access people became difficult due to social distancing, our communities suffered. The inverse can also be true; when we are operating proficiently, the lights never flicker, and people want to experience us. Albeit not as visual as a light switch, when we excel at our work, it radiates throughout our neighborhoods, downtowns, and stakeholders.
After our first Destinations International Foundation Challenge, STS Connections was the next stop enroute to Advocacy Summit where we took it the membership of destination organizations. We wanted to hear how destination organizations react when you ask them to scribe indicators their local community should care about the work they do. Below is a sample word cloud of the results and the outcome leaves us with plenty to talk about.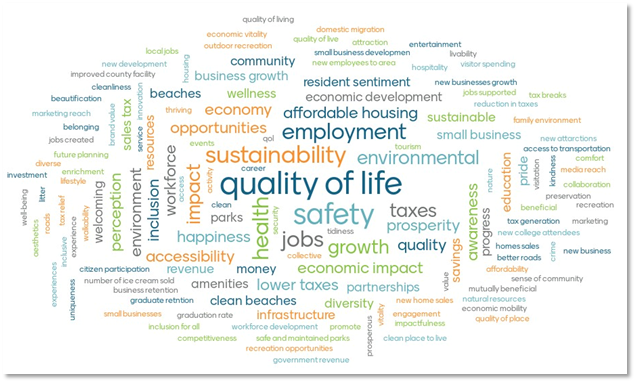 Consistencies in the Inconsistent
It might appear to show results that tug and pull in every direction, a complexity in how we want to be perceived in our work. This is heathy and a good thing, as we get a glimpse at how our communities come to value us.
The results showcase trends in how we showcase our prosperity, in fact two big trends stick out most prominently as we see our reach seen across indicators both quantifiable (# of Jobs, revenue, media reach) and qualitative (Prosperity, uniqueness, happiness). In indication that our worth can't be measured on just a single axis or even as a flat dimension.
Much like the audience who participated in my presentation, each community is unique and therefore, has distinct indicators that can be considered with greater emphasis than maybe its neighbor. Seeing the results play it out real time, you get the sense how each destination organization keeps an ear to the pulse of their community, their indicators might then also reflect this uniqueness. As an example, from the word cloud, I don't expect # of ice cream sales to resonate the same in Iceland as it would Florida. (No offense to our Icelandic friends who could love ice cream!) The point being, each community is unique, and you should plan to have unique indicators that maybe only your community will care about.
What is next for us is taking these insights to Bloomington, MN for Advocacy Summit to take to the general membership as continuation of the Foundation Challenge and to continue to incubate and collaborate to find solutions that best fit the needs of the sector. During the session, expect insights from our gathering but also from your peers, as we will spend a good portion workshopping the idea and the indicators that you want to see become relevant. We hope you can join us there and my sincerest thank you to Southeast Tourism Society for helping us along the way!
About the Author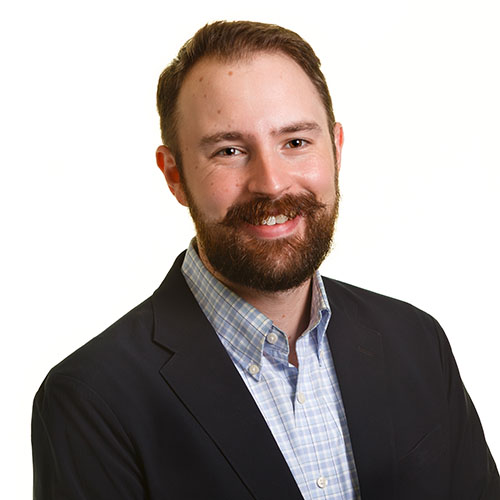 Vice President of Research and Advocacy
Destinations International
About the Author
Introduced to the world of destination organizations by a random internship application to Visit Baltimore (then known as Baltimore Area Convention & Visitors Association), Andreas Weissenborn began an unexpected career into hospitality that left him with a continued passion towards the tourism industry.

Weissenborn spent just short of 11 years with Visit Baltimore helping with its Research, Technology, and Information Systems across the organization. In 2017, he joined the Association on behalf of a Destinations International Foundation initiative to be a dedicated research source for Destinations International.

As part of his responsibilities, include supporting our core advocacy and research initiatives such as the community shared value, the tourism lexicon, the event impact calculator, and various reporting platforms, and our belief of destination promotion being a common good for the greater good.