Schedule at a Glance Register Now
Destination organizations are a community asset responsible for programs promoting their community as an attractive travel destination and enhancing its public image as a dynamic place to live and work. Through their knowledge of the destination, brand management, promotional programs, and the resulting impacts of visits by people, destination organizations strengthen the community's economic position and vitality which provides opportunity for all the people in a destination.
Recognizing residents as their ultimate customers, destination organizations have an expanded leadership role to play within their communities. This includes playing a supporting role in efforts led by others on issues that, for too long, organizations have avoided and claimed were not within their scope.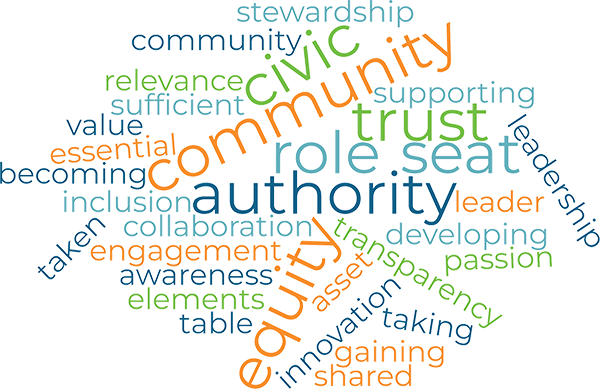 As the 2021 DestinationNEXT Futures Study states, "Destination organizations are expanding their roles in many directions. They are aligning with government and community organizations more intentionally to support initiatives designed to improve social issues and local quality of life; fuel priority sector development; attract outside investment and high-value talent; and elevate the overall destination brand beyond a tourism lens."
The Summit presents ideas, strategies, and tactics for destination organizations to successfully embrace their role as a community asset that aligns with their residents and advocates for their needs.
Bloomington Convention & Visitors Bureau looks forward to welcoming Advocacy Summit attendees with their famous Minnesota hospitality! Bloomington is centrally located in the Twin Cities metro area and just 10 minutes away from downtown Minneapolis and Saint Paul, making it the perfect destination as your home base to explore the area. Check out Bloomington CVB's microsite for itinerary ideas, dining options, their visitor guide, and more information about the destination.
Help spread the word about Advocacy Summit with our social media toolkit. The toolkit includes sample social media posts and graphics for attendees, partners and speakers. Thank you for spreading the word on social media!