Image
2023 EDI Summit
October 10-11, 2023 | Little Rock, AR, USA
[RE]new: The inaugural Equity, Diversity, and Inclusion Summit: renewing our commitment to inclusion through a welcoming and belonging lens
Register Now
The DI EDI Summit is the first of its kind, dedicated to providing destination organizations and travel industry professionals with ideas and solutions on how to increase economic value by creating spaces that authentically welcome people from all backgrounds and abilities. This interactive summit brings the innovative minds of our industry together to share practical insights and expertise related to implementation, address common challenges and how to find data-driven solutions, and discuss human-centric approaches that authentically capture the essence of your destination. From workforce development to marketing and sales strategies, you will learn what it takes to integrate realistic methods of inclusion across diverse budget sizes and geographies. This summit is designed to bring thought leaders in a variety of industry roles to:
Learn new ideas that inspire you to take realistic action
Discuss creative ways to solve inclusion-related issues
Refresh your purpose with this work
Build a stronger sense of community with your peers
Elevate your work to create meaningful impact for your organization, community, and visitors  
 
Non-Member Rate   
US$1095
Use your Destinations International login to register for the summit, or contact us for assistance.
Image

The 2023 EDI Summit is approved for up to 12 CDME continuing education (CE) credits. Learn about CDME recertification.
Schedule

at a Glance
Tuesday, October 10
Why and How to Invest in Accessibility Resources
What does an accessible destination look like? People with disabilities and their companions face numerous difficulties when planning a trip, which can generate friction and less than stellar travel experiences for all. How can (and how should) destinations and hospitality providers speak to the more than 500 million travelers yearly who are ready to travel, but don't have the resources they need to understand how a destination can be accessible to them? This session will provide the latest stats on, and needs for, travelers with disabilities, and help you, as a destination organization, understand what needs to be done to be a resource for travelers with accessibility needs.
Image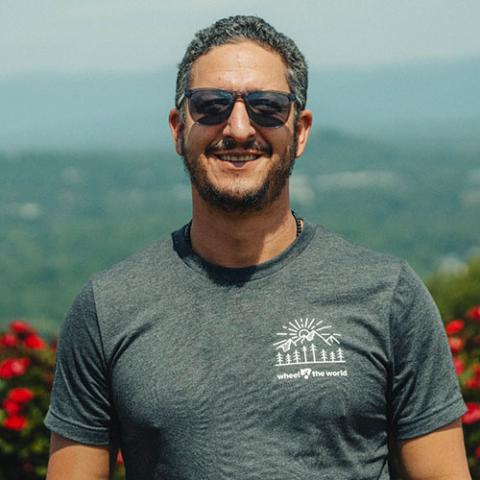 Yoel Waisberg
Founding Team & Head of Business Development
Wheel the World
Exploring Social Inclusion: Unveiling Global Research Insights
In an ever-evolving global landscape, the significance of social inclusion cannot be overstated. This enlightening session delves deep into the results of DI's social inclusion research studies, as well as the results of other important EDI studies, unraveling crucial insights that foster a more equitable and inclusive society. Our distinguished panelists will shed light on the latest methodologies, data-driven approaches, and innovative frameworks utilized in EDI research to uncover issues, trends and solutions. Attendees will gain a comprehensive understanding of how research informs actionable strategies, policies, and initiatives that drive real-world change.
Image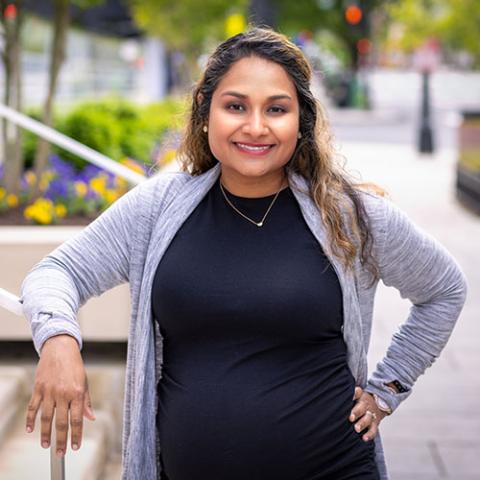 Sophia Hyder Hock
Chief Diversity Officer
Destinations International
Image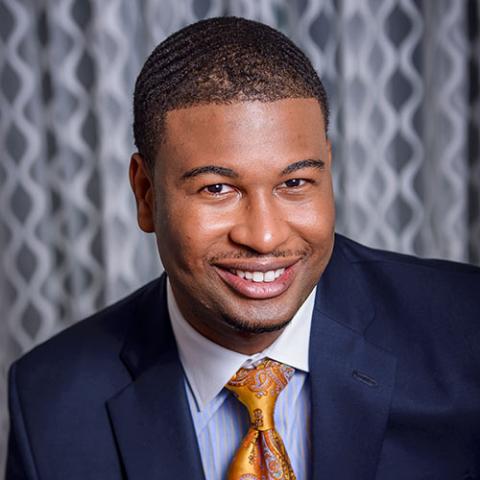 Daniel Wallace
VP, DEI & Corporate Communications
MMGY Global
Image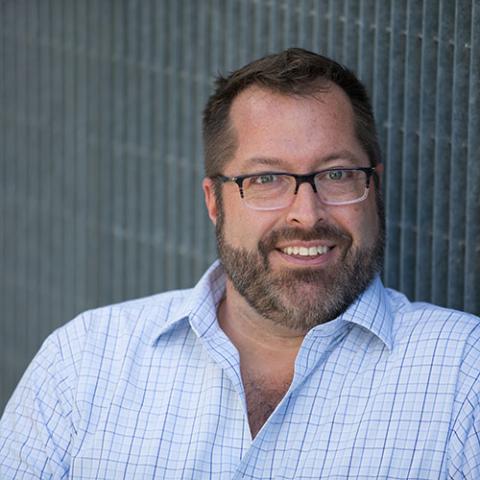 Derek Price
Director, Business Development
Expedia Group Media Solutions
What do we do with all this data?
How do you collect data in your community?
How can you drive tangible progress and transformation in your community to create a more inclusive environment?
Barbara Karasek
CEO
Paradise Advertising
Exploring Exemplary EDI Campaigns: Get Insights & Inspiration
Let's dive into strategic campaigns created to highlight Equity, Diversity, and Inclusion (EDI) in destination marketing. We'll share a collection of recent campaigns run by Simpleview clients that showcase how forward-thinking DMOs have successfully integrated EDI principles into their marketing strategies.
Image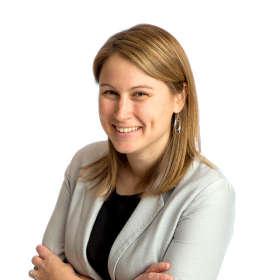 Cara Frank
Chief of Staff
Simpleview
Image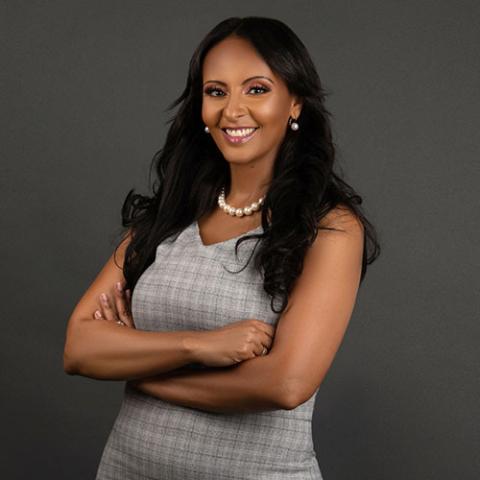 Hilina Ajakaiye
Executive Vice President
Meet Boston
Image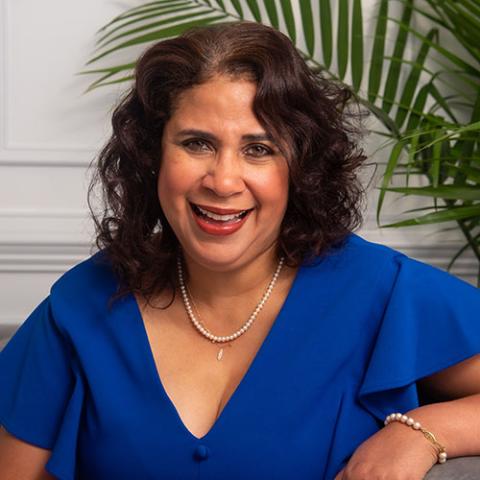 Danielle Fitz-Hugh
Vice President of Community Relations
Richmond Region Tourism
EDI Lexicon: Words Matter
Words matter and they need to be chosen carefully to carry an emotional connection to people's values and the values of our global community. This session marks the inaugural release of words we have found that are used to ensure equity, diversity and inclusion through a welcoming lens.
Image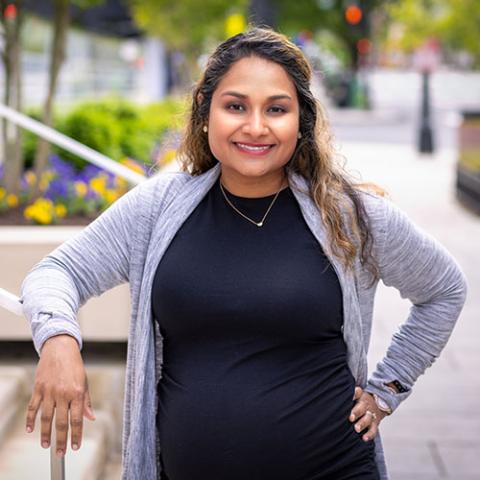 Sophia Hyder Hock
Chief Diversity Officer
Destinations International
Image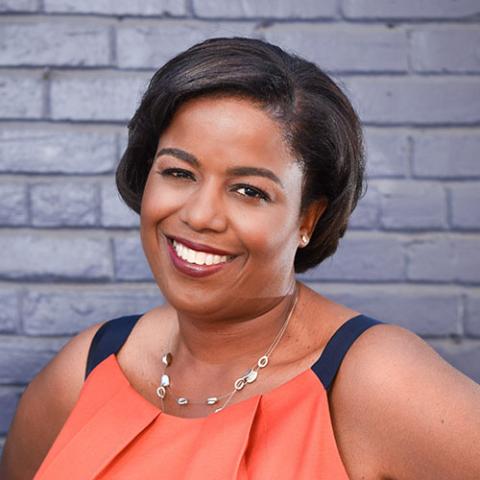 Sonya Bradley
Chief of Diversity, Equity and Inclusion
Visit Sacramento
Empowering Millennials and Gen Z: Driving Change through EDI Legislation and Economic Advantages
In today's rapidly evolving world, the Millennials and Gen Z are at the forefront of pushing for meaningful change. This dynamic session will delve into the critical intersection of EDI legislation and its economic implications. Join us to explore how these two powerful forces can be harnessed to create a more inclusive, welcoming and belonging society.
Jessica Reyes
EDI Manager
Destinations International
Jordoun Eatman
VP of Engagement & Inclusion
Experience Grand Rapids
Sheridan Powell
Communications Specialist
Visit Colorado Springs
Re-Humanizing Equity, Diversity, and Inclusion: Fostering Authentic Connections
In an era where technology has connected us more than ever before, there is a growing need to rekindle the human element in the pursuit of EDI. In this fireside chat, we will delve into the heart of what it means to truly re-humanize EDI efforts, emphasizing authentic connections as the cornerstone of progress. Join us as we explore the multifaceted dimensions of re-humanizing EDI and its transformative impact on our workplaces and our communities. Through thought-provoking discussion and real-world examples, this session will help you uncover the power of empathy in fostering genuine understanding and compassion among diverse individuals. 
Image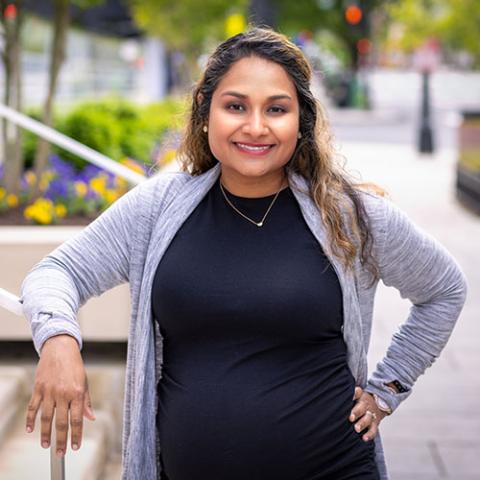 Sophia Hyder Hock
Chief Diversity Officer
Destinations International
Image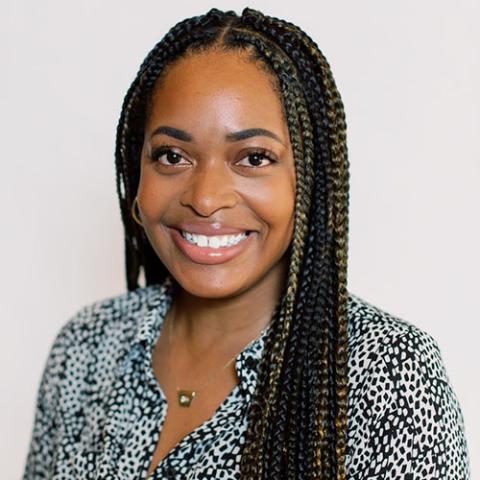 Najauna White
Vice President, Equity, Diversity and Inclusion
Miles Partnership
The Welcoming Index: Measuring DEI Initiatives
In its ongoing series of research with MMGY Global on underserved travelers, Tripadvisor learned that many visitors miss out on the most important aspect of the destination experience: the hospitable welcome. After unrest in 2017, Charlottesville, VA made it a key priority to be a welcoming destination for visitors and community members. Through a multi-pronged approach, the destination has worked across its community to ensure Tourism for All with measuring success representing a key objective at the outset. This session will focus on the first report leveraging Tripadvisor traveler sentiments and it's new Welcoming Index to measure visitor experience.
Mallory Smith
Senior Digital Marketing Executive
Tripadvisor
Courtney Cacatian
Executive Director
Charlottesville Albemarle Convention & Visitors Bureau
Partnering with Indigenous Communities: Best Practices and Effective Communication
Engaging with Indigenous groups requires a deep understanding of their unique cultural, social, and historical contexts. This session will provide practical insights and strategies to establish respectful and mutually beneficial collaborations. Participants will also gain valuable communication techniques to bridge cultural gaps, foster trust, and ensure meaningful engagement when working with Indigenous tribes.
Stephanie Clovechok
CEO
Discover Saskatoon
Essential by Design: The Indispensable Role of Destination Organizations and Their Employees
In the evolving landscape of community development, destination organizations stand as more than optional entities; they are the essential heartbeat of a community's growth and vibrancy. This thought-provoking session delves into the compelling argument that destination organizations, along with their dedicated employees, are absolutely necessary and profoundly important. Hear why destination organizations are indispensable in shaping a community's image, boosting economic growth, preserving cultural heritage, and fostering sustainable tourism, and understand how the people behind these organizations drive innovation, collaboration, and engagement, serving as the backbone of effective destination promotion.
Image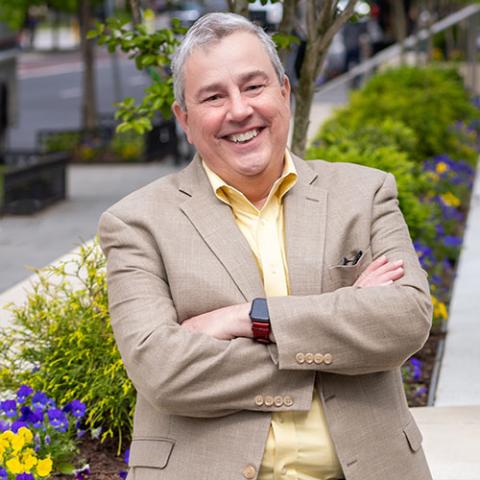 Jack Johnson
Chief Advocacy Officer
Destinations International
Beyond Economics: Destination Promotion as a Catalyst for Your Community's Vitality
Destination promotion transcends the realm of traditional economic development. It is a catalyst that sparks community vitality, weaving together the social, environmental, and economic fabrics of a region. Be among the first to explore the initial findings of a landmark study, shedding light on how destination promotion serves as a multidimensional force for community building. This session kicks off with a presentation on some of the preliminary results of the study, which is aimed at elected officials, policy makers and key industry stakeholders, and is followed by a thought-provoking panel discussion of destination leaders featured in the report. Together they will review the study's findings, providing insights into the broader implications of destination promotion.
Welcoming Reception: Clinton Library
Join us for the Destinations International's Fall Learning Week Welcome Reception at the William J. Clinton Presidential Library on October 10, 2023, from 5:30 p.m. to 7:30 p.m. Hosted by the Little Rock Convention & Visitors Bureau, this reception will take place at the special events venue Great Hall. With soaring 40-foot ceilings and stunning glass walls, the Great Hall offers guests an unparalleled and unforgettable panoramic view of downtown Little Rock. Enjoy cocktails, hors d'oeuvres, and delicious cuisine catered by the Clinton Center's on-site restaurant, 42 Bar and Table. Shuttle service available from the Marriott Hotel. Don't miss it! 
Join us for the Little Rock After Party at the First Security Amphitheater located at the River Market. Presented by the Little Rock CVB, we are thrilled to announce that the DI House Band, one of the hottest bands in the music scene, will be gracing our stage with their sensational tunes. Complimentary drinks will be provided. Don't miss out on this evening of live music and good vibes. 
Wednesday, October 11
Breakfast Panel Discussion
Building Bridges: Local Leaders in Social Inclusion
Join us for a thought-provoking discussion featuring local leaders who are actively working towards social inclusion and equity in their community. One of the esteemed panelists will be a member of the Little Rock Nine, offering a firsthand account of their experiences and insights. Learn about the progress made since those historic times and the ongoing efforts to create a more inclusive society.
Breakfast served 7:30 AM - 9:00 AM
Panel discussion 8:00 AM - 8:45 AM
Journey of Courage: Little Rock Central High School Immersive Learning Experience
Step back in time and explore the pivotal moments of the American civil rights movement with our immersive half-day learning experience at Little Rock Central High School and National Historic Site. Join us for a profound journey, walking the hallowed halls of Little Rock Central High School, an icon of the civil rights movement, explore history, engage with local leaders, and be part of a transformative journey that honors the legacy of the Little Rock Nine and their unwavering commitment to justice and equity. Expert guides will lead you through the historic building, sharing stories that bring to life the struggles and triumphs faced by the courageous students of the Little Rock Nine.
Donate

to the Silent Auction
The Destinations International Foundation is thrilled to announce our Fall Learning Week Silent Auction. Every dollar raised will help ensure the continued growth of our industry worldwide.  We encourage our members to support the foundation by donating items geared towards the audiences that will attend the various summits. We are suggesting research projects, consultancy opportunities, data analytic reports and event registrations.  
Little Rock Marriott
3 Statehouse Plaza
Little Rock, AR 72201
+1.501.906.4000
The hotel block is now closed. Please contact the hotel directly to make your reservations.
34.748422931009, -92.270818673449
Alternative

Hotel Options