Image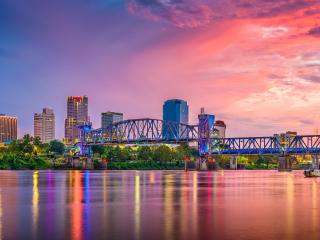 2023 Business Operations Summit
October 9-11, 2023 | Little Rock, AR, USA
[RE]align: Post-pandemic recovery from an organizational perspective
Register Now
The Business Operations Summit is a cross-functional gathering of destination organization professionals in finance, human resources, operations and technology.  This year's summit will provide insight on post-pandemic recovery from an organizational perspective, focusing on new ways to think about how destination organizations are organized, staffed and operated.
Non-Member Rate   
US$1395
Use your Destinations International login to register for the summit, or contact us for assistance.
Image

The 2023 Business Operations Summit is approved for up to 17 CDME continuing education (CE) credits. Learn about CDME recertification.
Schedule

at a Glance
Monday, October 9
Image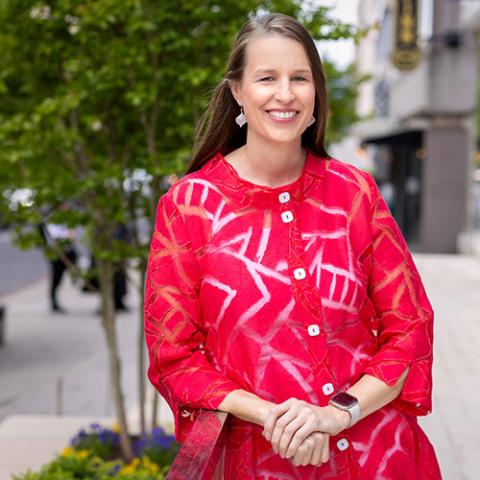 Gretchen Hall, CDME
Chief Operating Officer
Destinations International
Image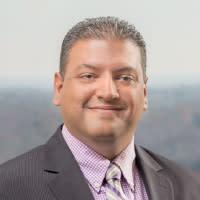 Vimal Vyas, CDME
Moderator
Greater Raleigh Convention & Visitors Bureau
Data-Driven Operations: Empowering People, Transforming Culture
In today's rapidly evolving business landscape, data has emerged as a transformative force, revolutionizing how organizations operate, make decisions and foster cultural change. This session will delve into the intersection of data, human empowerment, and cultural transformation by exploring the profound impact that data-driven operations can have on empowering individuals across all levels of an organization. We'll provide research results, real-world case studies and best practices that showcase how data-driven strategies enhance employee capabilities, enabling them to make informed decisions, and fostering a sense of ownership and accountability. Lastly we will share insights on how data-driven cultures can break down traditional silos, encourage cross-functional collaboration, and instill a growth mindset that embraces change.
Image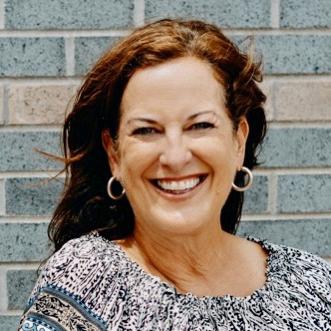 Linda John, CDME
Vice President, Destination & Travel Practice
Fired Up! Culture
Image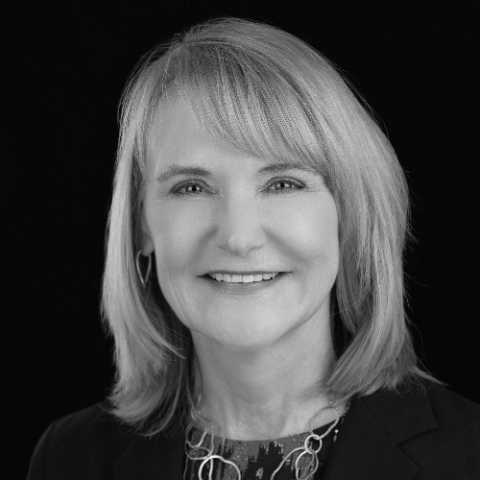 Meg Winchester, CDME, CMP
Senior Advisor
Fired Up! Culture
Table Discussions: Data Driven Operations
Share examples of instances where data-driven insights have led to significant improvements in employee performance or decision-making. What were the key factors contributing to these successes?
Can you provide examples of how organizations have effectively used data to foster innovation and creativity among their employees? What were the outcomes?
How can data be leveraged to encourage a growth mindset among employees and inspire them to embrace continuous learning and improvement?
As technology and data analytics continue to evolve, how do you see the role of data-driven operations changing in the coming years?
Steering Through Uncertainty
Destination organizations are facing several opportunities, including changes in human resources, finance, security, digital transformation and artificial intelligence. Join CLA's experienced industry professionals to learn more about trends in these disciplines, implement changes, and how to more effectively plan for the uncertainties in our industry to ensure that your destination organization stays ahead of the curve.
Image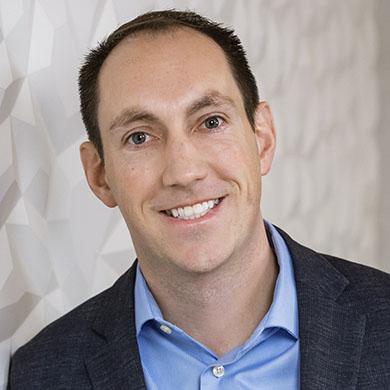 Keven Truhler, CPA
Principal
CliftonLarsonAllen LLP
Image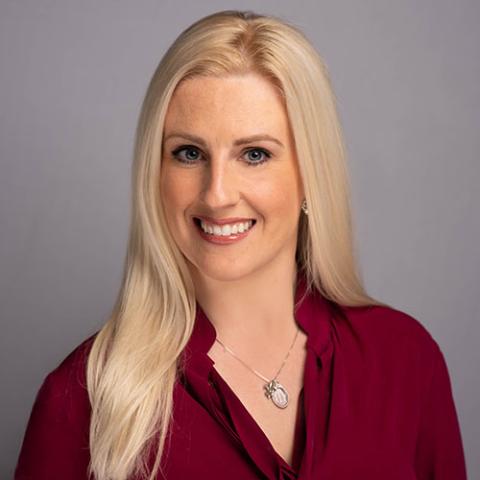 Alyson Miniter, CPA, MBA
Manager
CliftonLarsonAllen LLP
Image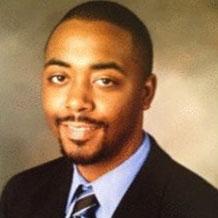 Javier Young, CISSP
Principal
CliftonLarsonAllen LLP
Join us for an engaging and informative "Ask the Experts" session, where you'll have the unique opportunity to interact with the panel of experienced indsutry professionals. This session is designed to provide you with a platform to ask burning questions, seek advice, and gain valuable insights from professionals who work specifically with nonprofit and membership organizations. 
Tuesday, October 10
AI Transformation For Your Business
As new AI technology grabs headlines and captures imaginations for businesses and consumers alike, organizations have a unique opportunity to harness the power of AI to drive value faster in their own businesses. In this session, we will look at all the latest technology from Microsoft including ChatGPT inside your office applications like Word, Excel, PowerPoint, Outlook, and Teams, and how it can transform the way work gets done in the future with AI and a human-centric approach.
Image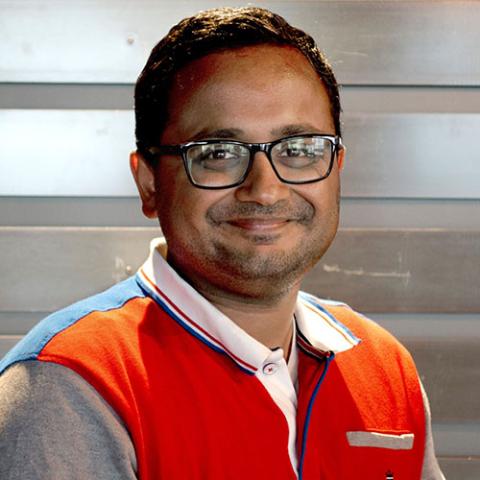 Ajay Iyer, MIS
Principal Technical Architect
St, Louis Microsoft Technology Center
Flashes of Brilliance: Focus on Technology
This lively session will feature some of our partners presenting new and important information around technology.
Patrick Eichen
COO
Simpleview
Chelsea Cipriani
Vice President, iDSS
Tempest
The Organizational Impact of the Hybrid Work Enviroment
In the wake of unprecedented global changes, organizations worldwide are reevaluating traditional work models and embracing hybrid environments that blend remote and in-office work. This shift presents unique challenges and opportunities that can significantly impact an organization's culture, productivity, collaboration, and overall success. Join us for an insightful session where we delve into the multifaceted dimensions of hybrid work environments and their profound effects on organizations. Our expert speakers will explore the following key areas: cultural transformation, leadership and communication, hiring practices, and employee well-being.
Cara Frank
Chief of Staff
Simpleview
Susan Harris
Chief Operating Officer
Chattanooga Tourism Co.
Maura Gast, FCDME
Executive Director
Irving CVB
Nicole Picton
Manager, People & Culture
Ottawa Tourism
Workplace Flexibility, Communication and Talent Retention
Young professionals in the destination organization industry are motivated and passionate individuals that are not afraid of doing the hard work to support their communities. What drives them, however, is highly individualized. Retaining these talented individuals requires leaders to have honest, open and empathetic conversations; build trust with their teams; and from that build a positive and flexible team culture that is open and inclusive of all viewpoints, backgrounds, voices and preferences. Join this candid conversation with young leaders to learn how to adapt your office culture to recruit and retain the best talent possible.
Presented by the Destinations International Foundation and the 30 Under 30 Program
David Breisch, CDME
Senior Director of Marketing
Destinations International
30 Under 30 Class of 2013
Taylor Stanley, TMP, CHIA
Vice President of Sales
Visit Lake Charles
30 Under 30 Class of 2020
Bree Nidds
Chief Operating Officer
Discover Lehigh Valley
30 Under 30 Class of 2021
Najauna White
VP of Diversity and Inclusion
Miles Partnership
30 Under 30 Class of 2019
Celeste Rodriguez
Digital Communications Specialist
Visit Reno Tahoe
30 Under 30 Class of 2022
Navigating the Night: Unveiling Challenges in IT, HR, and Finance
In the ever-evolving business landscape, professionals in IT, HR, and Finance  find themselves facing an array of complex challenges that can often keep them awake at night. Join us for an engaging session where we delve into the depths of these intricate concerns and explore strategies to conquer them.
Gina Gemberling, CDME
President & CEO
Little Rock CVB
Jennifer Chance, CDME
COO
Visit Jackson
Karen Fisher, CDME
CFO
Visit Pittsburgh
Jennifer Johnson, CDME
VP, Operations
Monterey County CVB
Looking Into The Future: The 2023 DNEXT Futures Study
The relationship between destination organizations and their local communities evolved dramatically in many cities and towns globally during the Covid pandemic. Enough time has since passed where destination leaders are beginning to understand what was transitory and what looks to be long-term transformations. The DestinationNEXT 2023 Futures Study attempts to codify those systemic shifts. It is a strategic roadmap and global survey that helps destination leaders navigate today's highly fluid visitor economy to optimize their organizations' relevance and value. As you will find from this session, the DestinationNEXT Futures Study plays a crucial role in preparing us for what's to come and allows us to shape our futures more effectively.
Image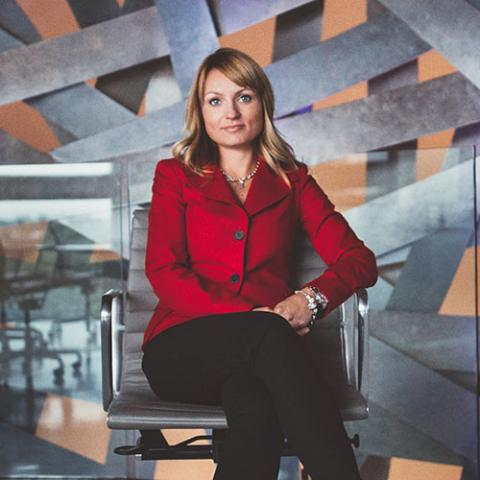 Cassandra McAuley, CDME
SVP, Destination Stewardship
MMGY NEXTFactor Enterprises, Inc.
Nurturing Brilliance: A Holistic Approach to Talent Retention and Wellbeing
In an era where the success of any organization hinges upon the engagement and wellbeing of its employees, adopting a comprehensive approach to talent retention and holistic wellness has become paramount. Join us for an enlightening session as we delve into the intricacies of building effective talent retention strategies intertwined with mental health, health and wellness packages, Employee Assistance Programs (EAP), and optimizing vacation time and Paid Time Off (PTO).
Image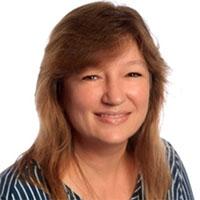 Jennifer Johnson, CDME, SHRM-CP
Vice President of Operations
Monterey County Convention & Visitors Bureau
Image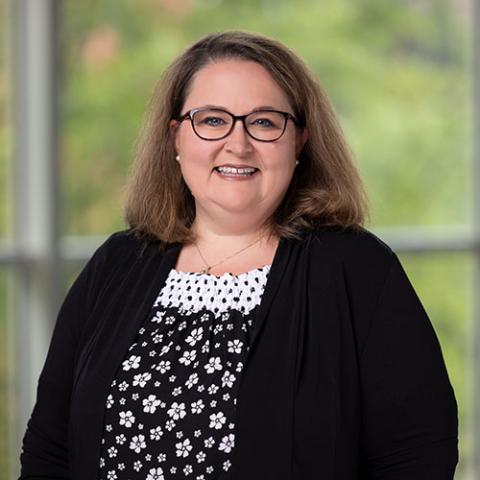 Michelle Lovatt
Vice President of Administration
Richmond Region Tourism
Essential by Design: The Indispensable Role of Destination Organizations and Their Employees
In the evolving landscape of community development, destination organizations stand as more than optional entities; they are the essential heartbeat of a community's growth and vibrancy. This thought-provoking session delves into the compelling argument that destination organizations, along with their dedicated employees, are absolutely necessary and profoundly important. Hear why destination organizations are indispensable in shaping a community's image, boosting economic growth, preserving cultural heritage, and fostering sustainable tourism, and understand how the people behind these organizations drive innovation, collaboration, and engagement, serving as the backbone of effective destination promotion.
Image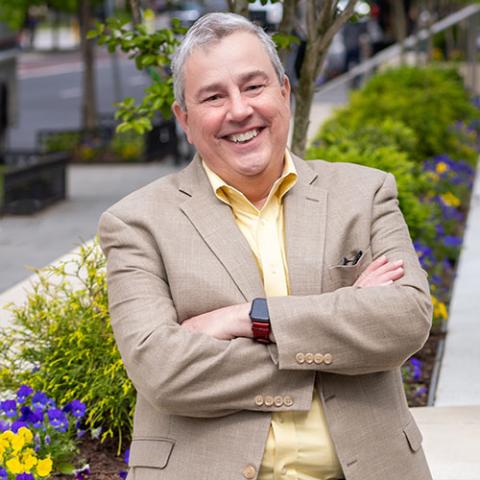 Jack Johnson
Chief Advocacy Officer
Destinations International
Beyond Economics: Destination Promotion as a Catalyst for Your Community's Vitality
Destination promotion transcends the realm of traditional economic development. It is a catalyst that sparks community vitality, weaving together the social, environmental, and economic fabrics of a region. Be among the first to explore the initial findings of a landmark study, shedding light on how destination promotion serves as a multidimensional force for community building. This session kicks off with a presentation on some of the preliminary results of the study, which is aimed at elected officials, policy makers and key industry stakeholders, and is followed by a thought-provoking panel discussion of destination leaders featured in the report. Together they will review the study's findings, providing insights into the broader implications of destination promotion.
Join us for the Destinations International's Fall Learning Week Welcome Reception at the William J. Clinton Presidential Library on October 10, 2023, from 5:30 p.m. to 7:30 p.m. Hosted by the Little Rock Convention & Visitors Bureau, this reception will take place at the special events venue Great Hall. With soaring 40-foot ceilings and stunning glass walls, the Great Hall offers guests an unparalleled and unforgettable panoramic view of downtown Little Rock. Enjoy cocktails, hors d'oeuvres, and delicious cuisine catered by the Clinton Center's on-site restaurant, 42 Bar and Table. Shuttle service available from the Marriott Hotel. Don't miss it! 
Join us for the Little Rock After Party at the First Security Amphitheater located at the River Market. Presented by the Little Rock CVB, we are thrilled to announce that the DI House Band, one of the hottest bands in the music scene, will be gracing our stage with their sensational tunes. Complimentary drinks will be provided. Don't miss out on this evening of live music and good vibes. 
Wednesday, October 11
Innovative Strategies in Sports and Entertainment: Learning from Big Brands
Join us for an insightful session where we explore innovative use cases in the realms of DMOs and major brands in the and entertainment industry.  We will delve into the strategies used by renowned brands to engage their audiences and drive success, providing valuable takeaways for your marketing efforts to attract visitors, promote your destination and boost local economy.
Image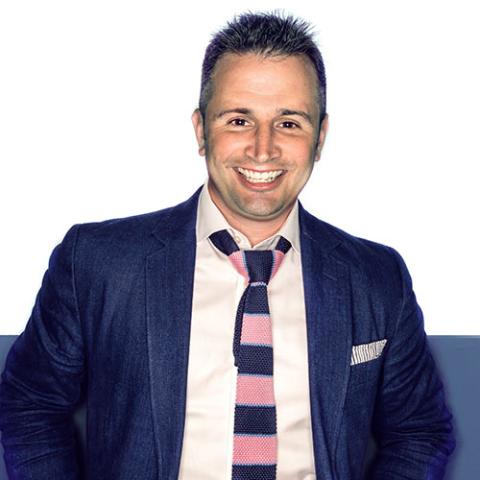 Donny White
CEO
Satisfi Labs
Tips, Tricks and Structured Resources on Achieving DMO Strategies
Destination organizations balance competing needs and management of risk all while operating efficiently and effectively with available resources.  In this session you will learn about approaches and best practices that enable organizations to successfully achieve objectives such as components of DMAP accreditation, developing IT and HR, exploring artificial intelligence, harnessing the power of data, maturing vendor management and leveraging trends while balancing risk/security.
Sharon Foltz
Managing Partner
Info-Tech Research Group
Flashes of Brilliance: Focus on Analytics
This session will feature some of our partners presenting information around data and analytics as it pertains to operations and technology in your organizations.
Image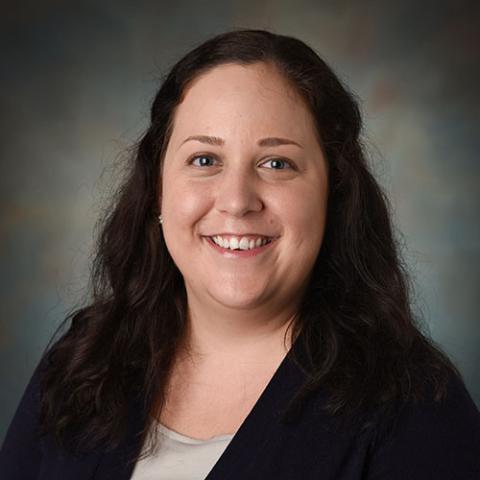 Ashley Schroeder
Director of Destination Analytics
Future Partners
Image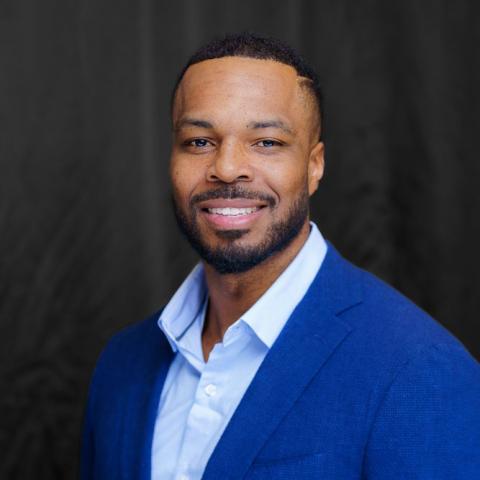 Zeek Coleman
Vice President, Americas
Tourism Economics
Synergy in the Digital Age:  Metaworld and AI in Finance, HR, IT, Operations and Marketing for Future-Ready Success
In the digital dominated future and today's rapidly evolving technological world, artificial intelligence (AI) stands at the forefront, transforming industries and augmenting human abilities. Dive deep into the Metaworld and the dynamic nature of how AI can elevate human proficiency in Finance, HR, IT, Operations and Marketing.
Vimal Vyas, CDME
Moderator
Greater Raleigh Convention & VIsitors Bureau
Braam du Plooy
Controller
Atlanta Convention & Visitors Bureau
Pholeta Alexander
VP, Technology & Facilities
Atlanta Convention & Visitors Bureau
Felix Laboy
Executive Advisor
Shift Digital
Table Discussions / Shirtsleeve Sessions
Engage with your peers in facilitated, in-depth group discussions on the most pressing issues, innovative solutions, and best practices across key business functions – Operations, Finance, IT, and HR. In this interactive forum, participants will have the unique opportunity to exchange insights, share experiences, and gain valuable knowledge from industry experts and peers.
Donate

to the Silent Auction
The Destinations International Foundation is thrilled to announce our Fall Learning Week Silent Auction. Every dollar raised will help ensure the continued growth of our industry worldwide.  We encourage our members to support the foundation by donating items geared towards the audiences that will attend the various summits. We are suggesting research projects, consultancy opportunities, data analytic reports and event registrations.  
Little Rock Marriott
3 Statehouse Plaza
Little Rock, AR 72201
+1.501.906.4000
The hotel block is now closed. Please contact the hotel directly to make your reservations.
34.748422931009, -92.270818673449
Alternative

Hotel Options