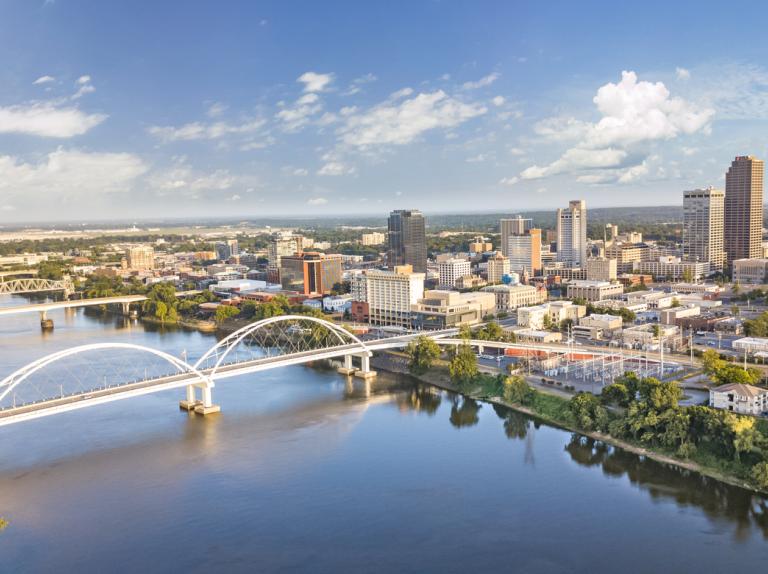 Bottom Line:
In anticipation of our Fall Learning Week being held this October in Little Rock, Arkansas, we are excited to interview our Chief Operating Officer, Gretchen Hall on what makes her hometown so special. 
In anticipation of Fall Learning Week being held in Little Rock in October, I am excited to learn more about the city from one of its most enthusiastic residents, Gretchen Hall! If you have yet to register for the Fall Learning Week Summits, there is still time to sign up for the following events:
1. What are your top 3 favorite restaurants in Little Rock?
Little Rock is loaded with great restaurant options so there are way too many to limit my favorites to three. That would be like asking a parent to name their favorite child. Here are a few breakdowns but do not interpret this list as exhaustive, I didn't have room to get into my favorite local dives, burgers, coffee shops, international flare, etc.

Favorite places to grab a cocktail:

1. Capital Hotel Bar & Grill (the food is great too)
2. 42 Bar & Table (outdoor terrace)
3. Rock Town Distillery 
4. Park Grill at the Arkansas Museum of Fine Arts

Favorite places to dine near the convention center:

1. Cache Restaurant
2. Samantha's Tap Room
3. Three Fold Noodles & Dumpling Co.

Great choices within 5 miles of downtown:

1. Brave New Restaurant
2. Maddie's Place
3. The Fold: Botanas & Bar

Restaurants worth the drive from downtown: 

1. Arthur's Prime Steak House (or Oceans right next door if you're looking for seafood)
2. Petit & Keet
3. Table 28
4. Trio's

Favorite Sweet treats:     

1. Loblolly Creamery
2. Cheesecake on Point (track their food truck)
2. Where is your favorite place to kill an hour or two if you only have limited time to explore the city?

Since LRCVB will be hosting our attendees at the Clinton Presidential Library that checks one thing off the list. If I only had a few hours to spend my focus would probably be seeing some of our public art – the sculpture garden in Riverfront Park, the all-new AR Museum of Fine Arts, and a few murals on the LRCVB mural tour. A quick drive to Little Rock Central High School to at least see the exterior building, and if time permits, the National Park Museum is totally worth it. 
3. What is your favorite coffee shop to get some work done while enjoying a cup of coffee/tea?

Nexus Coffee and Creative in the River Market District
4. Where is the best place to get a workout or a nice walk in?

Our trail system is top notch and much of it is adjacent to the Arkansas River. Most hotels downtown have direct or close access. The downtown river trail loop is an easy 2.5 miles from the Broadway bridge to the Clinton Presidential bridge. 
5. Where is the best place to watch the game?

Prospect Bar & Grill in the Hillcrest neighborhood.
 
6. Where is your favorite place to "namaste" or find some peace and quiet?

Atop Pinnacle Mountain in west Little Rock. The views at the top after a fairly easy hike are beautiful.

7. What is your favorite activity that is walking distance (or a short ride) from the Little Rock Marriott (our host hotel for Fall Learning Week)?

A stroll through our sculpture garden in Riverfront Park.

8. What is your favorite place to catch up with friends?

A local restaurant, preferably one with outdoor seating during the spring and fall.
9. If you could describe Little Rock in one word, which word would you pick?

Vibrant