Image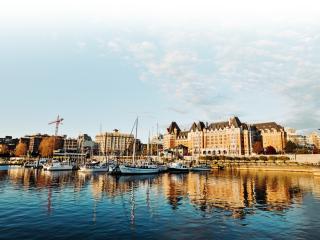 2023 CEO Summit
Join your industry colleagues at this year's CEO Summit, continuing the journey to navigate and overcome the complexities of the past three years. You will hear from thought leaders about the areas that stand out in our industry as topics to discuss in-depth in order to come up with strategies and solutions.
About

CEO Summit

Enjoy and learn from inspirational conversations with your peers. Share your experiences and concerns in a setting of openness and trust. You will be provoked, prodded and challenged to explore the most pressing leadership and industry issues through remarkable keynotes, hot topic presentations, break-out sessions, and panel discussions.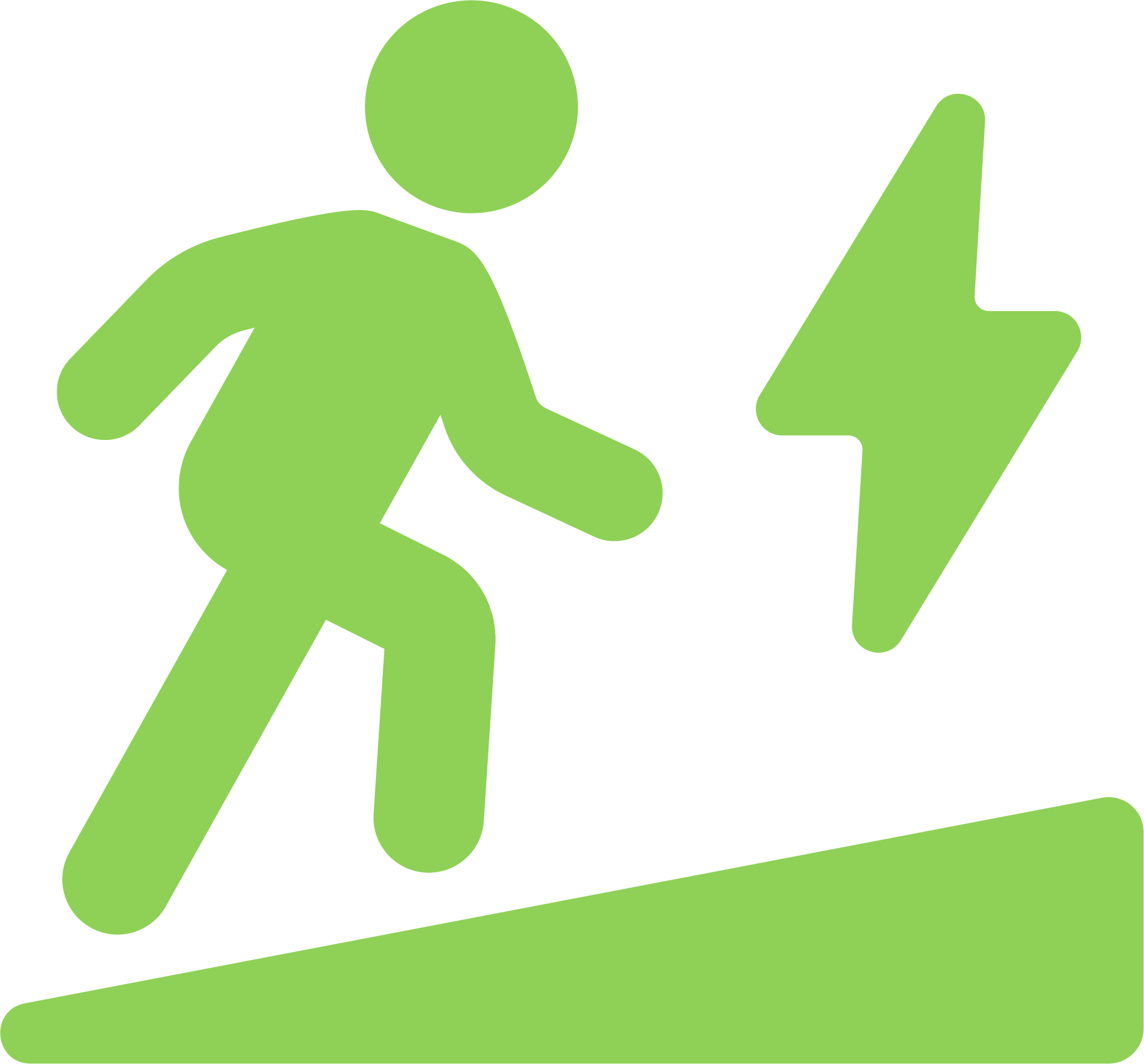 LEADERSHIP & MOTIVATION
Move beyond your comfort zone to lead your team, your organization and yourself with conviction and motivation to ensure success.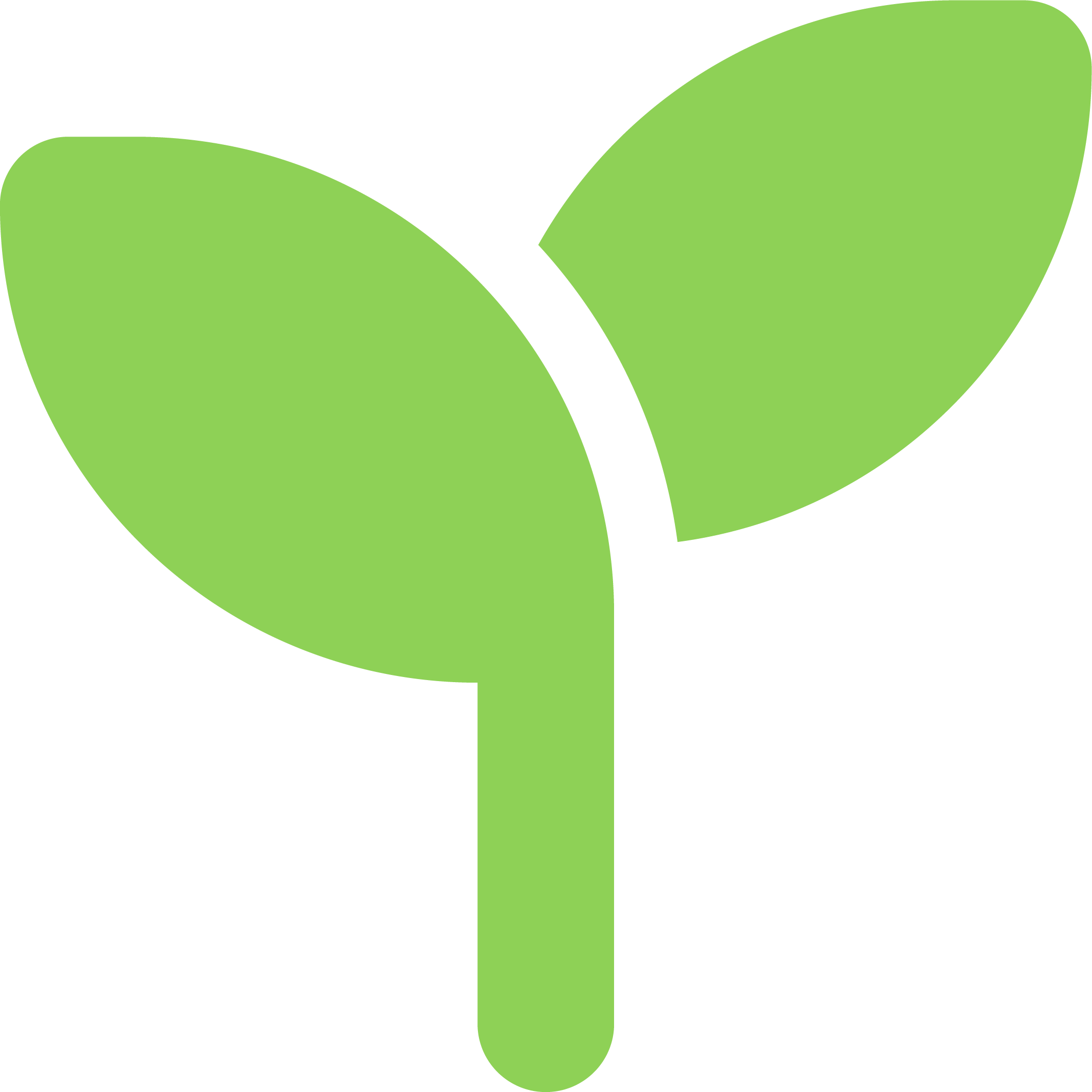 SUSTAINABILITY
Learn about best practices for sustainability for your destination, your organization and your events.

HEALTH & WELLNESS
Hear from thought leaders and colleagues about how to take care of yourselves, your family and your team through open and honest discussions.
Schedule

at a Glance
Monday, April 3
Welcome Reception at The Butchart Gardens
Welcome to Greater Victoria! Destination Greater Victoria has worked with Destinations International to curate an incredible and fun opening night to the CEO Summit. Motorcoaches will be waiting for departures between 5:00 pm and 5:40 pm to transport you to the internationally renowned The Butchart Gardens for a beautifully hosted opening reception plus an opportunity to tour the spectacular gardens with friends in the beautiful spring blooming season. The Butchart Gardens is a 118-year-old internationally-renowned 55-acre display garden located in Brentwood-Bay, British Columbia. Created by Jennie Butchart, and still privately owned and operated by the family, The Butchart Gardens was designated a National Historic Site of Canada, in 2004 for its 100th Birthday. Motor Coaches will depart The Butchart Gardens at 8:00 pm.
Presented by: Destination Greater Victoria
After Party: The Irish Times Pub
The motor coaches returning downtown from The Butchart Gardens will stop at the Irish Time Pub for the after party. Greater Victoria is famous for its Pub Experiences. There will be food and snacks, a live band playing Irish Music, and Irish dancers with two sets of dancing to add to the energy and atmosphere. Enjoy a fun evening with your colleagues from around the world.
Voted the best pub in North America in 2017, and best Irish Entertainment Value in 2018, The Irish Times embraces the Irish culture with food for the body, drink for the spirt and dance for the soul. They pride themselves for offering a true Irish experience since opening its doors in 2004.
The Irish Times Pub is a short three block walk down Government Street to the Fairmont Empress.
After dropping guests at the Irish Times Pub on the return from The Butchart Gardens, the motor coaches will carry on to the Fairmont Empress to drop those delegates who prefer an early night at the headquarters hotel.
Tuesday, April 4
Destination Greater Victoria Information Desk / Wear2Start CSR Activity
Wear2Start breaks down barriers by providing self-identified women with business casual clothing to assist them with the next steps in their journey - whatever those might be. They may need professional clothing for an upcoming interview or for the first days in a new job, they might be staying at the Transition House shelter and need appropriate clothing to go to a court appointment or meet with a potential landlord. There are a myriad of reasons why women might need to come to see us.
Items needed:
New toiletries such as toothbrush, toothpaste, deodorant, bar soap, shampoo, conditioner (travel size is best)
New cosmetics such as neutral shades of lipstick, mascara & eyeliner
New clothing items such as leggings, bras, socks
Cash and cheque donations are always welcome
Welcome to the CEO Summit!
Opening Keynote: Tripadvisor Group CEO Talks "The Next Chapter"
Most companies, especially iconic brands like the Tripadvisor Group, go through development stages. The startup years. Becoming an established public company. Then there are moments of transition that provide windows of opportunity to unlock untapped potential. In this fireside chat with its new CEO, Matt Goldberg will talk about leading during this moment of change and what's next for Tripadvisor, including:
Leading this iconic Internet brand's emerging strategy to deliver an engaged global travel audience (at scale) and what this means for Tripadvisor's destination partners around the world
The ways Tripadvisor's traveler data is driving more meaningful engagement engagements between destinations and consumers
Examples of new, creative approaches helping to address key challenges facing destinations today
Speakers:
Matt Goldberg, CEO, Tripadvisor
Join Chris Thompson and Marsha Walden as they provide us with an update and overview on hot topics and trends in the global travel market.
Presented by: Brand USA
Speakers:
Chris Thompson, President & CEO, Brand USA
Marsha Walden, President & CEO, Destination Canada
What Keeps Us Up at Night?
As CEOs of destination organizations, you face a unique set of challenges and responsibilities. From navigating the shifting business landscape to making decisions that impact your destination and its stakeholders, it can be difficult to shake the feeling that there's always more to be done. Through open and honest conversation, this panel of industry leaders will offer insights into the challenges and triumphs of today's leadership role.
Speakers:
Al Hutchinson, President & CEO, Visit Baltimore
Victoria Clarke, CDME, CDME, Tourism Mississauga
Paul Kelly, Chief Executive, Failte Ireland
Table Discussions: What Keeps You Up at Night?
Let's discuss the top issues that keep CEOs up at night. Share ways in which you deal with some of these issues as well as best practices for coping.
This lively session will feature some of our partners in a rapid-fire format presenting information around sustainability and regenerative tourism.
Speakers:
Matt Clement, CDME, Managing Partner, Madden Media
Rob Torres, Senior Vice President, Expedia Group Media Solutions
Ryan George, CEO, Simpleview
Join Jill Doucette, as she discusses the power of regenerative tourism to transform destinations, build social equity and contribute to global environmental solutions.
Speakers:
Jill Doucette, Executive Director, Synergy Foundation
Sustainable Tourism: Navigating Challenges and Opportunities
This panel of industry leaders will share their experience and insights on the importance of sustainable tourism and its impact on the environment, local communities, and the economy. Discussion will also include the role of tourism businesses, local government, and other stakeholders in promoting and implementing sustainable tourism practices. Lastly, they will share best practices in sustainable tourism, responsible tourism and community-based tourism.
Speakers:
Paul Nursey, President & CEO, Destination Greater Victoria
Yrjotapio "YT" Kivisaari, CEO, Visit Oulu
Leslie Bruce, President & CEO, Banff & Lake Louise Tourism Bureau
Take Carra Wellness Break
Workshop: Blueprint for Regenerative Destinations
This engaging workshop will focus on the key elements of a regenerative destination We will draw from the expertise in the room and apply a regenerative lens to the future of tourism. Attendees will leave with a one-page canvas for creating a sustainable destination.
Speakers:
Jill Doucette, Executive Director, Synergy Foundation
Up Close and Personal with Butch and Joe
Come celebrate with us! This panel of illustrious leaders will take us on their career journeys, share their wins and losses and provide us with tips and tidbits for navigating through the unpredictable world that is travel and tourism today.
Speakers:
Tammy Canavan, President & CEO, Visit Seattle
Butch Spyridon, President & CEO, Nashville Convention & Visitors Corp
Joe D'Alessandro, President & CEO, San Francisco Travel Association
Wednesday, April 5
"November Project" Bootcamp
Join "coach" Paul Nursey for the November Project bootcamp! The November Project is a fitness movement that was born in Boston as a way to stay in shape during cold New England months. Now present in multiple cities around the world, the movement is using a simple sense of accountability (verbal) to motivate and encourage people of all ages, shapes, sizes and fitness levels to get out of their beds and get moving. Our members vary from Olympic medalists, professional athletes, marathoners, triathletes, current and former collegiate athletes, as well as fitness rookies and couch potatoes looking to kickstart their healthy life choices. If you think that you're not fit enough to join the group, stop thinking and come see what the fuss is all about.
Blueprint to the Future of Work: Building World-Class Teams
While the trends, charts, graphs, and predictions about the future of work are interesting, the rhetoric around the future of work is often stuck on what it might look like, not how we get there. Instead of wasting time trying to predict what's next, leaders need to better understand the specific steps we need to take to focus on building incredible teams that thrive in the face of adversity and uncertainty; and have each other's backs along the way. In this engaging, insight-filled, and actionable presentation, workplace culture and leadership expert Eric Termuende shares his research-backed blueprint for not just keeping the great people you have, but also adding new members to the team when they're seemingly impossible to find. Attendees will discover ways to 'future-proof' their teams by making a series of one-degree shifts that result in an improved sense of belonging, psychological safety, and engagement and then learn how to leverage their culture to be a magnet for top talent. Attendees will walk away with immediate, actionable, budget-free steps to become the type of leader that builds resilient, innovative teams, no matter what else is going on in the world.
Speakers:
Eric Termuende, Future of Work and Leadership Expert
Health is personal and it matters. Join Chris as he provides a focused message on executive mental health during and throughout the aftermath of the global pandemic.
Speakers:
Chris Ihrig, CEO, Fired Up! Culture
The pandemic renewed many CEOs' concerns about their own health and the health and well-being of their families and their teams. Join this discussion to hear about how these leaders endeavored to make health and wellness a priority for themselves and those close to them.
Speakers:
Chris Ihrig, CEO, Fired Up! Culture
Kelly Craighead, President & CEO, Cruise Lines International Association
Michael Crockatt, President & CEO, Ottawa Tourism
Scott White, President & CEO, Visit Greater Palm Springs
Ellie Westman Chin, President & CEO, Destination Madison
Table Discussions: Leading Others
For a health-savvy CEO, stakeholder health is a personal responsibility that can drive performance, relationships, and brand. Take time to self-reflect, then discuss ways in which you can/should facilitate health and wellness for those around you.
This lively session will feature some of our partners in a rapid-fire format presenting information around sustainability and regenerative tourism.
Speakers:
Erin Francis-Cummings, President & CEO, Destination Analysts
Amir Eylon, President & CEO, Longwoods International
We are so proud of our industry's emerging leaders! Join 30 Under 30 alumni as they share their insights around leading through and beyond the pandemic, how they've motivated and engaged their teams and the innovative tools they've used to recruit new staff.
Presented by the Destinations International Foundation and 30 Under 30 Program
Speakers:
Jeremiah COok, Tourism Manager, Visit College Station
Marcus Carney, Executive Director, Visit Yuma
This lively session will feature some of our partners in a rapid-fire format presenting information around sustainabilty and regenerative tourism.
Speakers:
Vail Ross, Senior Vice President of Sales & Marketing, STR
Sarah Lehman, CEO, Zartico
Katie Briscoe, CEO, MMGY Global
A Conversation with Philippe von Borries, President of Lonely Planet
Join us as we chat with Philippe about his career path, Lonely Planet's progression over the years, and his commitment to responsible travel.
Speakers:
Philippe von Borries, President, Lonely Planet
Inspirational

Thought Leaders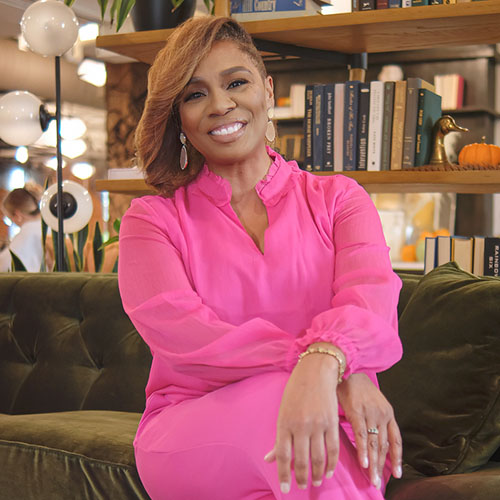 WENDEE LEE CURTIS
CEO Summit Emcee
Wendee is a veteran news anchor and Broadway performer who has interviewed numerous celebrities and hosted live events for many Fortune 100 companies.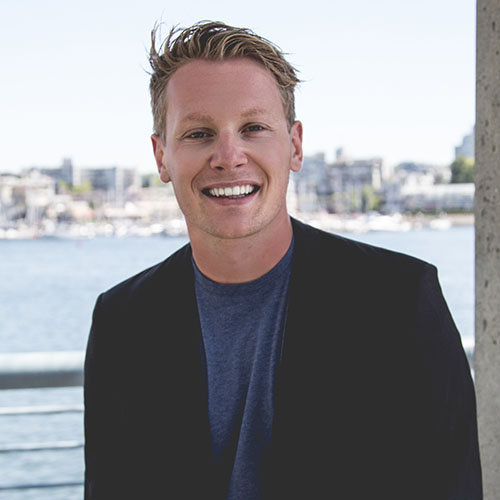 ERIC TERMUENDE
Future of Work and Leadership Expert
Eric is a globally recognized and best-selling author and speaker who is known for his fresh perspective on workplace culture and the Future of Work.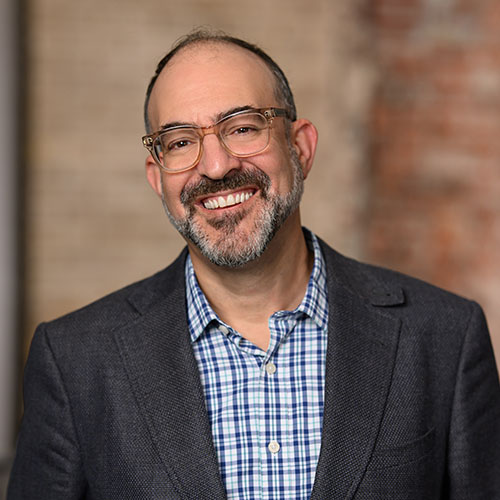 MATT GOLDBERG
CEO, Tripadvisor
Matt has more than 20 years' leadership experience across a diversity of sectors, including travel, digital media, e-commerce, and data, where he's helped drive innovation and expansion across various businesses.
Attendees

by Budget Size

CEO Summit is an opportunity for all members of the industry to gather and network, regardless of destination size or budget. Take a look at the breakdown of attendees by budget size.
30%

Greater thank $10 Million

38%

$2 Million - $10 Million

30%

Under $2 Million
Attendees

by Region

Attendees to CEO Summit come from all over the world. 
Meet and network like-minded individuals from your region no matter where you are located.
26.7%

Midwest U.S.

22.4%

Southeast U.S.

21.5%

Northeast U.S.

10.6%

Western U.S.

9.9%

Southwest U.S.

8.9%

International
Fairmont Empress
721 Government Street
Victoria, BC, Canada
+1 250-384-8111
 
48.422378940602, -123.36803704233