Creating Affordable Housing in Your Destination: Houston's Experience
By: Stephanie Auslander, Destinations International
Since before the pandemic began more than two years ago, affordable housing has been a topic of interest in every destination. At the time of this writing, it is estimated that the US faces a shortage of 6.8 million homes nationwide with issues prolonged in part by the supply chain crisis, rising inflation, and an unstable economy. While impacts have been felt across the landscape, low-income individuals have been most affected. With rising rents, groceries, and gas prices, the pandemic has only exacerbated income gaps already present in the housing market. There is growing uncertainty around what the definition of affordable housing means as impacts are even felt by those who have stable and reliable income. Houston's approach to affordable housing offers a glimpse into how organizations can work together with stakeholders for the betterment of their communities making the destinations a suitable place to live, work, and visit.
Houston's Approach
With more than 25,000 people moving into apartments and houses in the last decade, Houston has made considerable progress in curbing homelessness. Houston sought to achieve this goal through collaboration with stakeholders in the creation of the program known as Housing First. Housing First is aimed at bringing individuals off the streets and into more permanent living situations in apartments and homes. Their mission is to bring vulnerable families into safe, equitable, and secure housing. This approach was backed by decades of research, continued conversations with stakeholders, and an in-depth look at why existing approaches were not successful. As part of the plan to cure chronic homelessness, Houston invested more than US$ 100 million using a mix of state and county funds aimed at cutting the local homelessness population count in half by 2025.
Houston references their approach to the affordable housing crisis with the following sentiment,
"We are not here to solve poverty. We are not here to fix the affordable housing problem. Think of the homeless system in America as an emergency room for a triaged slice of poverty. What Houston has achieved is to get itself far enough along in addressing the challenge that we can hope to begin to think about the pipeline to homelessness." (Rausch, 2022)
Assessing the affordable housing crisis requires several strategic pillars including dismantling systemic racism, raising mental health awareness and promoting substance abuse programs. But Houston approaches the problem differently. Their approach seeks to make homelessness temporary and brief while working to close the gap between affordable housing supply and growing median incomes. Among the city's goals is to take those living in street encampments and transfer them to their new residences of either a new home or one-bedroom apartment. To achieve this goal, city officials had to work together again to bring about real and significant changes to overcome mistakes made in the past. Organizations that advocate for a world without homelessness include Houston's own Search organization who seeks change by providing hope, creating opportunity, and helping to transform the lives of individuals with the intended goal of breaking the cycle of poverty.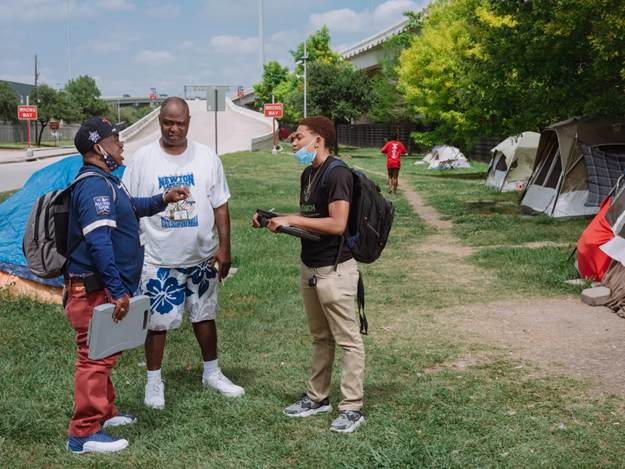 Creating impactful change in Houston started ten years ago with the passing of the HEARTH Act in 2011 which provided a new framework for addressing the challenge of transition from shelter to housing. The landmark piece of legislation enlisted federal support for housing first and expanded the availability of permanent housing beyond vulnerable persons experiencing homelessness to include families, youth, and nondisabled single adults. In addition, the act helped further create a strategic plan to end homelessness by creating partnerships across government agencies with the private sector. Another measure included expanding the definition of homelessness to include those who were at imminent risk of being without a home, previously homeless people who were temporarily in institutional settings, and unaccompanied youth and families with persistent housing instability. The HEARTH act established system-wide performance measures for addressing homelessness titled the continuum of change which signaled that the occurrence should be rare, brief, and nonrecurring. The creation of community performance indicators has been backed by a decade of data to better understand how individual programs work together.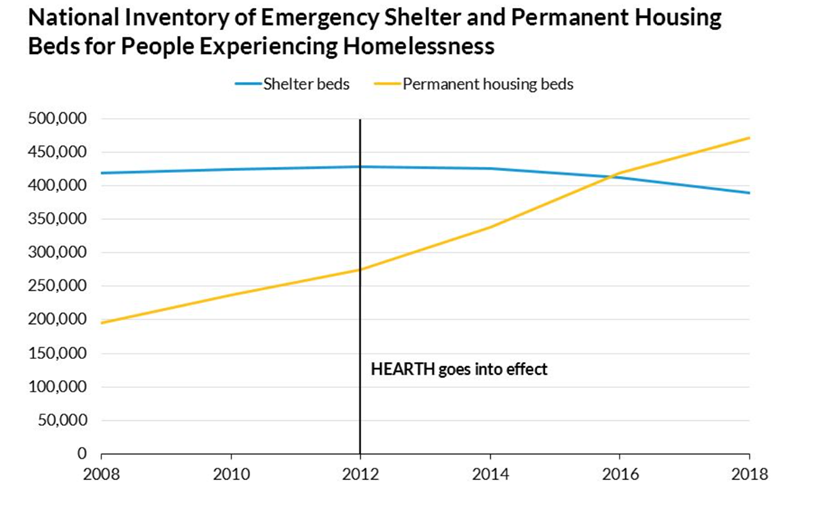 Stakeholders Working Together
As a result of the HEARTH act, officials sat around a table and started talking to each other, which sometimes is that simple. The meeting of stakeholders at the White House in 2012 was given a name titled The Way home. With more than 100 local and regional organizations signed on Houston started collecting real-time data as opposed to relying on once-a-year census information. While the beginning goal was to house 100 homeless veterans in 100 days, they exceeded this metric with 300 more veterans housed in the next 100 days. Organizations including Search and the Houston Housing Authority joined the mission working together to provide up to 250 vouchers per year to populations most in need. As a result, thousands of individuals were able to receive housing through the voucher system. Together these organizations helped get people housing at a faster pace than any previous year's attempt.
Getting businesses on board with curbing homelessness has proven to be a challenge nationwide but Houston's united front was able to channel private funding and emergency relief dollars from Hurricane Harvey to house displaced persons. Regarding COVID funding, the continuum was able to provide rental assistance to thousands who became homeless because of the pandemic. In just under a week in some cases individuals went from living under a highway in a tent to a ground floor one-bedroom apartment stocked with basic supplies. One of the main missions of Continuum of Care is to assess people based on a federal vulnerability index which utilizes a standard questionnaire to determine who on the streets is most vulnerable. The chronically homeless ranked highest on the vulnerability index become eligible for permanent supportive housing and receive assistance for rent, utilities, bus fares, and other necessities. Additional collaborations for curbing homelessness focused on holding weekly meetings between the Continuum of Care, local housing authorities, and county commissioners.
Destinations International has identified affordable housing as one of its strategic industry opportunities. The value-based approach involves destinations understanding what their local communities value and working with them to accomplish a common goal. With their collaborative approach to tackling one of the destination communities' most pressing issues, Houston represents value-based action by aligning the values of its organization with the needs of the local community in striving for a more prosperous future.
About the Author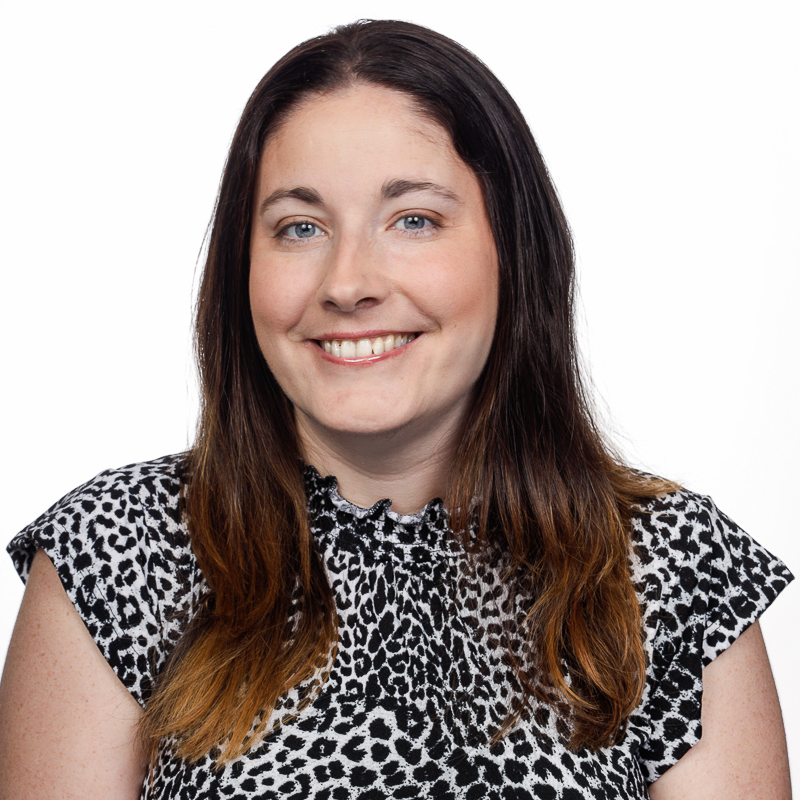 Advocacy and Data Coordinator
About the Author
Stephanie is a recent graduate of Johnson & Wales University with a Master's Degree in Global Tourism and Sustainable Economic Development. Previously, she worked as an Intern with Solimar International assisting Destination Marketing Organizations in formulating Tourism Development strategies for the Samtskhe–Javakheti region in Republic Of Georgia and the Sisian region of Armenia. Additionally, she is the author of a Tourism Research Proposal detailing ways in which Destinations can promote the concept of Sustainability to its consumers for a lasting positive impact. With a background in Tourism Development she is confident in her ability to help Destinations innovate into the future.