A Case Study in the Value of Awareness: Go Rockford, Illinois
By Jack Johnson, Destinations International
Destination Awareness is a concern about and well-informed interest in the history, situation, people and/or development in our specific destination. It is also something to be fostered in others.
We are aware. We ask questions. We research. We engage. And most of all, we observe and listen. We are well informed about our community, its past and its present and we understand the hopes and dreams of the people of our community — our home. We observe, ask, listen, and process and then repeat that over and over.
Destination Awareness is one of the values, one of the steps in the process of becoming a community shared value via the Community Alignment Roadmap. A good example of the value of awareness being embraced is Rockford, Illinois USA.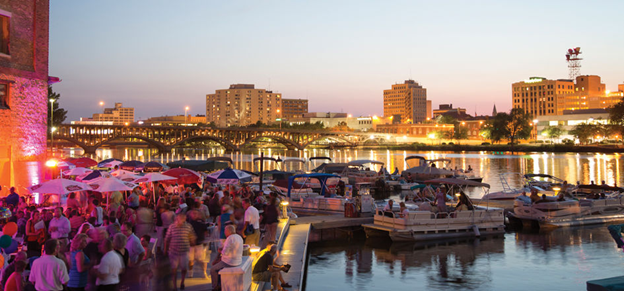 Go Rockford, Illinois
Go Rockford was keenly aware of residents' perception of how the destination was being presented to visitors. Rockford's extensive cultural history was overlooked due to its successful industrial development, as well as development in other industries such as aerospace, healthcare and automotive.
This created a feeling that the city was not visibly appealing, and therefore they found that there was not enough of a draw for visitors. The Rockford Area Convention and Visitors Bureau (RACVB), operating as Go Rockford, then took it upon themselves to understand the true perception of their own city on behalf of their residents and how they could create a destination that is not only enticing to tourists, but also to their own community.
In 2012, the RACVB created a survey to gain feedback on organization and destination facilities from their local community. According to John Groh, the President and CEO of RACVB, the reason behind receiving this feedback was so they could better understand how their residents wished to be presented and perceived to visitors. The survey aimed to understand "public opinions about local tourism, quality of life, public safety, culture, sense of community and more" (2017 RACVB Report).
By including the community so closely in these efforts, the RACVB has seen more engagement in tourism efforts, an improvement in visitor sentiments towards the downtown area and has provided more business opportunities within the area. The organization has now done three surveys (in 2012, 2015 and 2017) with the hope that they can understand their residents' needs continuously and can continue to address them.
In the "Awareness" section of the report, they can identify key demographic and geographical information to better understand which populations and locations are in more need of amenities and have similar opinions.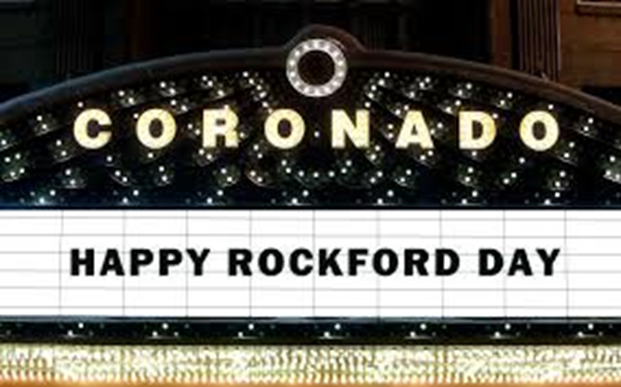 Photo from the Rockford Area Convention and Visitors Bureau
In the tourism-focused section, respondents were able to rank various initiatives and sites and give insight and feedback into what they would like to see more of. Sports tourism ranked high, as well as the beautification of downtown Rockford. With more promotion for outdoor recreation, downtown revitalization, park redevelopment and artwork installations being seen as necessary steps for the RACVB to take, the organization has been able to act on these opinions and create a far more aesthetically pleasing downtown for residents and visitors alike to enjoy. These tourism-centric projects and initiatives are also attractive for the everyday resident to enjoy, as well as tourists.
The RACVB has also been able to increase awareness of their residents and its stories through multiple marketing campaigns and series. Through their "Our City, Our Story" campaign, they partnered with a local artist, and were able to interview local business owners and residents to share their personal stories of Rockford, Illinois.
During the COVID-19 pandemic, they also released a call to action for their residents to participate in a song-writing competition. A huge collection of artists, both professional and novice, submitted songs about all kinds of aspects of life. The winner was able to make their own music video and was used in Go Rockford's promotional material.
All these projects and initiatives have allowed the community of Rockford to get involved in tourism efforts, and therefore enhance their own quality of life. As John Groh stated, "what's good for our community is good for our visitors."
Photo from the Coronado Performing Arts Center, Rockford Illinois
About Go Rockford (Rockford Area Convention and Visitors Bureau)
The Rockford Region, including the surrounding metro area are located within Winnebago County, there are several unique surrounding villages and cities that form the Rockford Region, each with its own history, restaurants, and attractions. The Rockford Area Convention and Visitors Bureau (RACVB), also known as Go Rockford, is a private, non-profit organization established in 1984 to promote and champion efforts to make the Rockford Region an overnight visitor destination. The mission statement is "the Rockford Area Convention & Visitors Bureau drives quality of life and economic growth for our citizens through tourism marketing and destination development." They state their external role as "the RACVB adds wealth to the region's economy by growing tourism."
They list their priority results are as follows
CREATE ECONOMIC WEALTH: The Rockford Region experiences growth in tourism's leading indicators.
ENHANCE TOURISM PRODUCT: The Rockford Region offers unique and marketable experiences and venues that meet or exceed visitor expectations and enhance quality of life for citizens.
ENGAGE CONSTITUENTS ON BEHALF OF TOURISM: RACVB tourism marketing and destination development efforts have broad support among key stakeholders.
This case study and many others can be found on the Community Shared Value page of the Advocacy section of our website within the Community Shared Workbook.
About the Author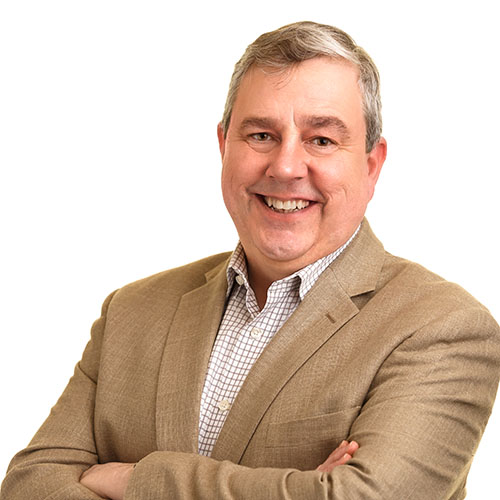 Chief Advocacy Officer
Destinations International