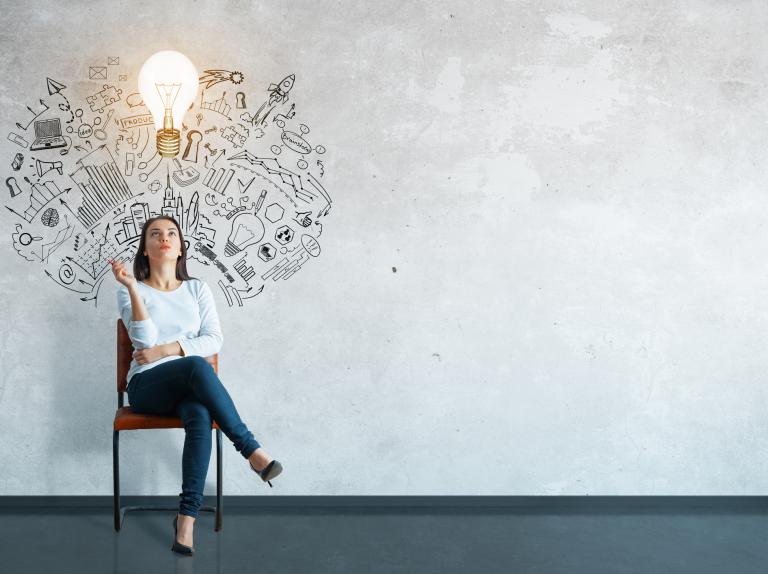 Q&A with Rob Hampton, Senior Vice President, Convention Sales & Services, Visit Seattle and Melissa Riley, Vice President, Convention Sales & Service, Destination DC 
Meeting planners are continuously looking to inspire and engage their attendees. One way in which planners are starting to look for inspiration and engagement is by tapping into the local experts and thought leaders of their meeting's destination, but accessing thought leaders in a community can't always be found by a simple Google search.
Planners can save themselves a lot of time and energy by partnering with the destination's Convention & Visitors Bureau (CVB).  The CVB doesn't just help planners find a hotel or off-site venue; they are real partners in the success of your meeting. With their extensive destination knowledge, they are the perfect resource to help planner leverage the local business, academic, governmental and entrepreneurial community.
Read on to hear from Rob Hampton, Senior Vice President, Convention Sales & Services with Visit Seattle and Melissa Riley, Vice President, Convention Sales & Service with Destination DC about how his destination partners with planners to highlight what makes Seattle not just a unique meeting destination, but how it's thought leaders and businesses can really enhance a meeting.
What is your advice for a planner who has never tapped into a CVB for the talent and resources of local leaders in the community to enrich their meeting program and attendee experience?
Rob: My advice would be to talk to the CVB at the beginning stages of your planning process. Destinations have a tremendous amount of knowledge about their city and access to resources a meeting planner can explore to enhance the attendee experience.  A lot of those resources may not be available on a typical Google search; however with the CVB's vast connections in their destination, often times they can help a meeting planner connect with the right people to really enrich their meeting program.
CVB destination experts partner with planners and together they can understand what the needs are for the meeting program. We can also provide advice on what types of resources may be available and provide information on potential speakers, sponsorship opportunities, off-site excursions, and more.
Melissa: My advice is to be open to try something new. Additionally, ask the CVB if they have an "Ambassador Program" made up of local leaders in specific fields as well as try and find out what the key industries are in that area and how they can enhance your program and experience. I'd also recommend that planners be willing to look beyond dates, rates and space to see how a specific destination can help drive unique ROI for an event.
What kind of information about the planner's organization, meeting and attendees would help their destination expert make the best matches?
Rob: The more information the planner is able to provide upfront, the better we are able to really have a good understanding of the goals and objectives of the meeting. From there, we can brainstorm with our vast in-house resources of not just our sales team, but we may also call upon our Public Relations, Marketing, and Convention Services team to suggest what might be a good fit for the overall program.
Melissa: The key pieces of information that would be helpful include session content and key topics, attendee demographics and let the destination know if you are willing to do experiential design in your meeting.
Can you tell us a little about what you are doing specifically in Seattle to engage planners with the local community and its intellectual capital?
Rob: Absolutely!  We wanted to create an experience for meeting planners that was inviting, inspiring and immersive in what helps to make Seattle the unique destination that it is. We hosted a program and invited meeting planners to actually go out in the community and meet some of Seattle's leading organizations by taking them behind the curtain to see just who is helping to shape Seattle and who can help them shape their program and meeting experience.
The planners visited such organizations as Expedia, Boeing and Filson. Planners were able to see the organizations up close and personal and hear how they work to enhance their own customer experience. Filson, for example is a 125 year old clothing company, and the planners heard about how they strive to continually evolve, and stay relevant while providing quality products for their clients. Planners are often faced with the same challenge: how to stay current and evolve, while still providing an authentic attendee experience. The planners walked away with a new found sense of Seattle they had never had before. They were also inspired to look beyond our own industry for enhancing their own meeting programs.
Melissa: We are excited about our Ambassador Circle. It is designed for both domestic and international groups to keep local industry leaders engaged in meetings and conventions. We also work closely with our Deputy Mayor for Planning and Economic Development team (DMPED) and Washington, DC Economic Partnership (WDCEP) to align initiatives. Additionally, we are working on the messaging about our Knowledge Hub campaign which will include both traditional and non-traditional marketing efforts.
To tap into a city's intellectual captial at more than 150+ of the top meeting destinations, use our Destination Finder and connect with a CVB destination expert.