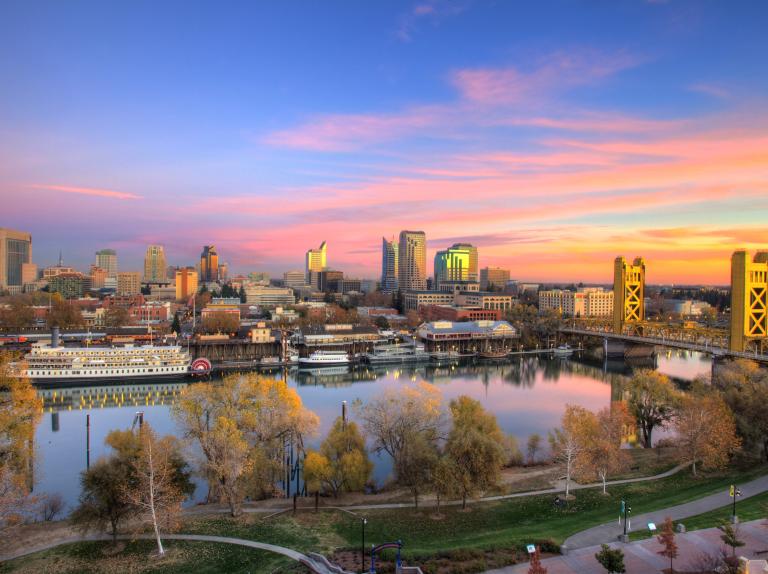 Image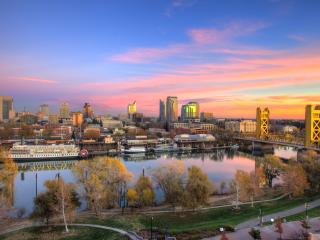 Learn how Visit Sacramento's new SAFE Credit Union Convention Center expanded space and possibilities for business event strategists.
Visit Sacramento began preparing for the convention center renovation and expansion in 2017, once the new facility was approved to move forward. The destination had a sales and marketing plan for local stakeholders and business event strategists to address the different phases of the expansion from start to finish — all during the ongoing COVID-19 pandemic.
With the destination organization and the convention center team working together, the program was fully in sync with the goals to keep the audiences engaged and informed and build excitement for the grand re-opening.
Making It Happen: During Construction
Visit Sacramento used 2020 as a year of renovation, reflection and for reaching a gold standard of health and safety to ensure the city and the new convention center were fresh and ready to welcome back meetings and events.
Visit Sacramento partnered with Digital Edge to develop an in-depth strategy that included an awareness-focused campaign tailored to keeping the destination and its convention center expansion at the top of business event strategists' minds. Content was shared via a paid social media strategy, email marketing and video marketing.
There is substantial value in having a CVB dedicate their efforts to marketing and communicating a new Convention Center as it goes through each phase of development; this keeps business event strategists in the loop and allows them to feel like they are a part of the journey, too.
Mya Surrency, the co-founder of Digital Edge, added that CVBs "are the partners whom planners can trust to provide information, details, and planning timelines and are a reliable in-market source with a focused perspective. They can guide planners through the development stages and help them plan events in these new and exciting facilities."
Promoting the Meeting Possibilities During a Pandemic
Because of the timeline of the convention center's renovation and expansion (January 2019–mid-2021), the destination was able to leverage the fact that the facility was not exposed to outdoor elements during COVID-19 – a key selling point for business event strategists. Setting the expectation of a unique indoor-outdoor experience within an expansive complex was also an appealing element during a time when open-air spaces were so valued.
Despite the effects of COVID-19, the expansion and renovation construction of the GBAC STAR-accredited convention center remained resilient and headstrong to ensure its June 2021 completion.
More

Flexibility at Sacramento's SAFE Credit Union Convention Center
More Flexibility at Sacramento's SAFE Credit Union Convention Center
Sacramento Case Study: Making it happen
Making It Happen: The Grand Re-Opening
With the grand re-opening of the newly named, renovated and expanded SAFE Credit Union Convention Center, Visit Sacramento continued to build excitement for booking meetings and conventions. Utilizing elements included in the new facility, the destination was also able to intertwine the city's authentic lifestyle that celebrates a rare blend of history, eclectic arts, culinary excellence and geographic beauty — pedestaling it not only as a top convention city, but an experiential meeting destination.
"It's going to elevate the stature of Sacramento not only in our region but across the country. With this first-class facility, we now have the ability to handle some of the nation's best conventions, and that's a tremendous asset to the region."
 - Dave Roughton, President/CEO of SAFE Credit Union
The center re-opened with 240,000 square feet of programmable space, 160,000 square feet of exhibit space, and 79,000 square feet of meeting space, which includes a new 40,000 square feet of new flexible ballroom space and 37 breakout rooms and a 15,000-square-foot outdoor activities plaza.
Setting the Bar High for Scalability, Space & Service
More flexibility means more options for planners — and Visit Sacramento put that mantra at the forefront of the SAFE Credit Union Convention Center's hosting capabilities.
The facility's amount of space was always able to accommodate larger groups to a degree, but the expansion opened a new door of opportunities — stacked group events. The center's spaces can be broken up for smaller groups to meet simultaneously, separately and successfully — allowing for a level of flexibility previously unprecedented in Sacramento.
★★★★★★★★★★★★
Takeaways, Tips & Insights
1. Multi-Year, Step-by-Step Awareness Helps Professionals Plan Efficiently
Visit Sacramento and partners took planning professionals on its destination journey through each phase of the SAFE Credit Union Convention Center expansion — pre-construction, construction, preparation to open and re-opening. This helped keep planners informed and prepared to book future meetings.
2. If They Build It, You Should Come
Visit Sacramento has spent the past few years singing the praises of the expanded convention center to meeting planners across the country. The spacious layout and flexibility of the new building now allow the city to attract a broader range of events and bring more visitors to the city, in addition to retaining conventions that have historically been economic drivers to the region, but were growing too large for the previous building to handle.
3. Flexibility Can Bring Meetings to Fruition
Now, more than ever, groups have different needs, and flexibility is a key component to planning and working with organizations. Look for a host destination that accommodates those needs, whatever they may be.
It's

Time to Meet Again in Sacramento
It's Time to Meet Again in Sacramento
Sacramento is once again welcoming visitors, and the brand-new SAFE Credit Union Convention Center is the perfect venue for your next meeting or conference. We've been apart for too long. It's time to meet again.
Sacramento Case Study: Contact Visit Sacramento
A Convention Center Expansion for Bolder Meeting Opportunities.
A Team That's on Your Side.
Connect with Visit Sacramento to learn more about planning bolder meetings in a destination that defies conventional.