Image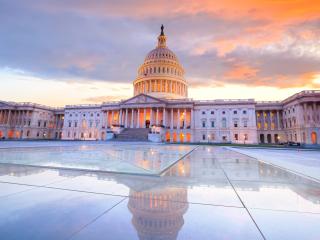 From measuring economic impact in new ways to growing local intellectual assets, Destination DC is proactive in the event planning space. The process is ever-evolving, but the outcome is individualized assets for planners that cater to their specific event's goals.    
Melissa Riley, Vice President of Convention Sales & Services for Destination DC, describes the multifaceted approach her team takes when crafting an event.
Tying multiple values together for client-oriented events
Destination DC drilled down on value drivers that benefitted planners and the local community, and in the process mapped out new strategies for international events, notes Riley. In Washington DC, international events generally don't book large blocks of hotel rooms, but historically hotel room bookings are a measure of a CVB's success. One international event was the highest revenue-generating group Destination DC has ever had at their convention center, with 25 different special event venues over the course of three days. The event was possible because the CVB measured economic impact in different ways than it had before, doing everything in its power to create a successful experience.
In the case of this international event, CVB staff knew the education process was paramount. To prepare, convention center operations teams and labor force union leaders traveled to Paris to see first-hand how an international show looks and operates. And the CVB, planners and other stakeholders had frank and candid conversations about expenses. All of this detail-oriented work resulted in a successful event for all parties involved.  
Building comprehensive case studies
The travel and tourism industry is changing, including the way planners book and plan events. To meet this challenge, Destination DC is looking at different ways to tell their story, including building case studies from new perspectives.
For instance, during one large international meeting Destination DC took time-lapse camera footage of the show floor to understand the breadth and depth of the set-up. The footage and accompanying interviews of convention center staff, exhibitors and show management provided a resource and testimonial in someone else's voice. This gives planners a perspective outside of the CVB's, allowing them to see how other events were successful in the destination.
Nurturing intellectual assets and connections
CVBs are uniquely positioned to have key relationships and insider knowledge of their destination. Destination DC looked at untapped intellectual assets and nurtured the growth of new ones. Riley says they've been looking at influencers, including "people you can use as speakers, DC advocates and companies with headquarters here, everything from Fortune 500 to start-up."
This strategy is called the Asset Intelligence Project. The intent was to look at DC and events in DC from a planner's perspective. DC wanted to attract more, relevant delegates, sponsors and exhibitors to each event. To do so, Destination DC created an Ambassador Circle. The Ambassador Circle is comprised of targeted influencers that are inter-industry experts. These Ambassadors can say what makes DC unique and special from the viewpoint of their field. This makes it possible for Destination DC to tailor their destination to specific industry events. They have two vital pinpoints of information: destination expertise and industry-specific subject matter expertise. Riley says, "We take bids that are very topic specific and make sure we have a voice that represents that industry." This leaves less research for the planner to do and creates greater opportunity for the DC community.  
Destination DC provides an example of embracing new knowledge to foster successful events, both international and domestic. The CVB is proactive in its outlook, measuring economic impact in ways beyond hotel occupancy rates. And, it takes the pressure off planners to connect a destination with an industry. Through its Asset Intelligence Project and Ambassador Circle, Destination DC connects local experts in the event's industry to planners, bringing together relationships that boost the event as a whole.  
Plan your next meeting in Washington, DC. Learn more here.