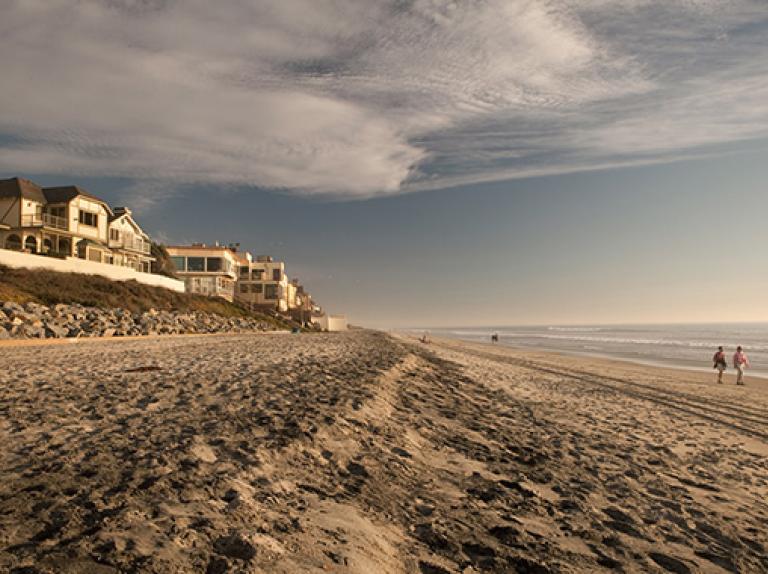 Bottom Line:
When advocacy is at the heart of a CVB, there's more to sales than selling. Meet Carlsbad, Ca.
Visit Carlsbad's faceted initiatives include advocacy through relationship building, community alignment and engagement, value-based action and more. Take a look at the CVB's sales and planning support and community-building approaches.
Advocacy of Relationship Building
Many meeting event strategists gravitate toward genuineness when working with a destination's sales team members. They seek support from people who have gratitude for relationship-based connections. Jed Arrogante, Business Development Manager (and the one-man sales operation) for Visit Carlsbad, has spent two decades building relationships with planners and his community. Blending his 20-year hospitality business development experience with his local enthusiasm for Carlsbad, he has helped create unique support for professionals looking to host their meeting or convention in the destination.
Kim Sidoriak, President & CEO for Visit Carlsbad, recalls when Jed joined the CVB and how he was a natural fit for his role. "It's rare to find a person that is both an engaged and enthusiastic resident and who has such extensive experience in hotels. Relationship-based support and development are absolutely one of Jed's biggest strengths."
Likewise to relationship building, collaboration can also be essential to a meeting or event's success.
Advocating for Community Alignment and Engagement
A lot of collaboration happens behind the scenes to help ensure planning professionals are aware of what a destination fully has to offer their group and that they have what they need to execute a successful event. Sales and marketing teams collaborate with hotels and venues and tap into their intellectual capital community, like local businesses and other resources. Mark Rudyk is the Vice President of Marketing & Communications for Visit Carlsbad and works hand in glove with Kim and Jed, making up the small but mighty tourism organization.
Along with their Resort to Better Meetings digital campaign – a meetings and conventions-focused initiative that educates planners on Carlsbad's offerings – the team has collaborated to bring reimbursement opportunities like their Group Incentive Program to life. In addition, the Carlsbad team has even shared locally made products with the destination's hotels to get them thinking creatively about client and speaker gifts.
While the team's relationship building and collaboration continue to elevate support for planning professionals, these initiatives are helping the tourism industry hire and attract talent, creating opportunities for workforce development throughout Carlsbad.
Advocacating for Workforce Development
One example of this advocacy is the "Job-Readiness Room." The City of Carlsbad, in partnership with Carlsbad Chamber of Commerce and Carlsbad Libraries, launched a workforce pipeline pilot program to support entry-level workers in obtaining job-readiness skills and links to job opportunities. The program is a free resource for workers to acquire basic skills training in hospitality & tourism, manufacturing, or general office administration. Upon completion, those workers will receive a micro-credential and can opt-in to have their information shared with Carlsbad employers as interested candidates, ready for work.
This resort destination is changing perceptions, and its team is changing how planning professionals experience sales services.
Tip: Don't rely on perception-based planning. Destinations and their teams can surprise you!
Many planning professionals might have perceptions (or lack them) when it comes to a team's size or a city's meeting space offerings. There are destinations with resort appeal, local community charm and large-scale amenities. And many smaller organizations are creating successful events with teams focused on quality over quantity. Carlsbad is a perfect example. The Pacific Coast town provides more actual meeting space than many well-known Southern California cities, and its small tourism team elevates its growth opportunities.
To keep those unique destinations with the right hosting capabilities on your radar, check with CVBs on their initiatives, along with any new additions that would have provided fresh and expanded square footage.