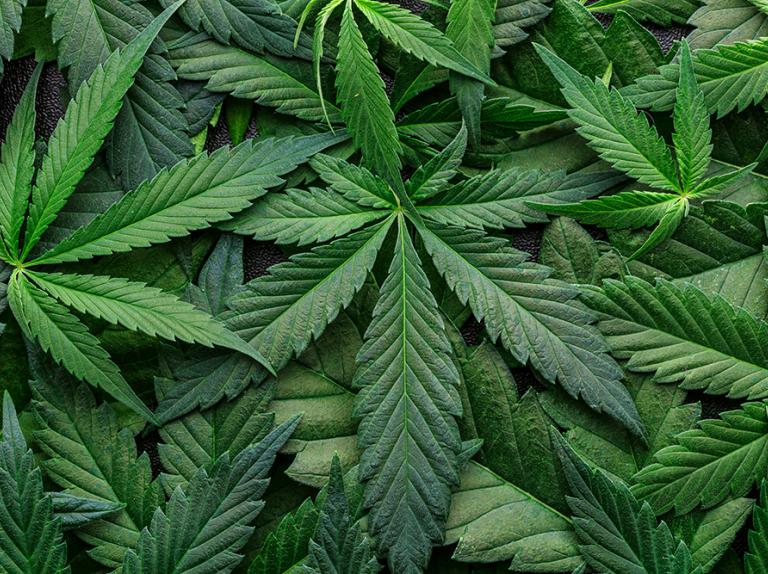 The Destination International Cannabis & Hemp Task Force vision is a thriving and seamlessly integrated cannabis and hemp travel trend landscape that offers authentic, safe, and meaningful experiences for visitors, and creates sustainable economic impact for destinations. Our Task Force mission is to collectively understand and strategically navigate the intersection of hemp and cannabis in travel and industry. With both destination development and the visitor economy in mind, our Task Force works to demystify hemp and cannabis, and bring the conversation current with data, case studies and facts. Through our work, we create a universal Cannabis & Hemp Toolkit to support DI Members in strategically navigating cannabis and hemp opportunities.
In our Cannabis & Hemp Quarterly Newsletter, we spotlight a collection of the latest news-worthy cannabis and hemp destination stories related and provide notes and commentary for deeper understanding and context. This newsletter features the following topics: 
Global Landscape and National Refreshed Strategy for the United States
Ground-breaking Canadian Cannabis Certifications related to Cannabis Travel
Enabling Regulatory Environments and Partnership: Hawaiian Islands
US Cannabis Banking Complexities
If Cannabis were Treated Like Wine
Caribbean Ceremonial and Religious Cannabis Granted
United States - As Destinations Refresh Visitor Economy Strategies, Cannabis Offers Opportunities

Summary: "Remaining competitive: As many countries around the world are taking advantage of international travel's comeback to refresh their own strategies—whether in terms of marketing, improving the travel experience or actively engaging with other markets to facilitate bilateral tourism—the global travel market has become increasingly competitive. The U.S. needs to take an increasingly active role in learning from various best-practices among our competitors and continuously work to keep improving the travel experience at every step of the process. We are well into 2023, and the U.S. finally officially announced this week that it will be ending the COVID-19 vaccine requirements for international air travelers on May 11, the same day that the COVID-19 public health emergency ends. This announcement is especially symbolic as the U.S. was the last major market to have such a restriction in place." 
International travel's gradual return in an increasingly competitive global market
Travel Lens Commentary: A great article by economist Aaron Szyf at the U.S. Travel Association. Let's unpack a few of the key concepts that double as opportunities when looked at through the cannabis travel lens.
(1) Global travel market has become increasingly competitive. - As the global travel market grows increasingly competitive, differentiation is powerful strategy. Modern day cannabis and hemp travel experiences are a differentiator for destinations, plain and simple. There are a few select destinations like California and Las Vegas, that have this specific cannabis differentiator card in their deck.
(2) Refreshing strategies. - The notion of refreshed strategies, how exciting. Blue sky thinking. Innovation. Creativity. Leaning into modern day popular culture trends to attract a younger travel audience. Cannabis and hemp travel experiences are happening everyday. Cannabis and hemp products are being legally sold and consumed by visitors in destinations around the world everyday just like food in restaurants, wine at wine tasting rooms, and draft beer at tap houses. Cannabis today increasingly represents balance and well-being, and is re-integrating back into mainstream global culture. There are data-driven cannabis and hemp-related opportunities for destinations to consider for their 'refreshed' strategies right now, that will drive growth and success and tap into a newer younger travel audience - and those strategies do NOT necessarily include smoking or intoxication of any kind. Getting educated, understanding the data, and knowing your options is the first step.
(3) Continuously work to keep improving the travel experience at every step of the process. - For any industry, innovation is important. For the Travel Industry, continuously improving the travel experiences at every step of the process is important. Evolving, innovating, and being inclusive of all tax paying legal businesses in your destination that serve visitors with travel experiences is time well spent. Making space to understand new trends emerging that are intersecting with the travel economy in a powerful way, is a worthwhile exercise. Best Practices matter. Every industry and business must care about Best Practices and staff training, and the systems and processes to support those Best Practices, driving forward success. If you are in a destination where cannabis is legal, what are your Best Practices for cannabis? From stakeholder education, to hospitality frontline staff training, to visitor services, to marketing - what are your Best Practices for cannabis and hemp? In California in 2022, cannabis sales represented roughly 20% of the $26 billion in cannabis sales nationwide, many of which were visitor spends in the travel economy. California is a leading travel destination globally and cannabis is part of the scene today, attracting visitation. For California and other destinations, the modern day cannabis travel trend offers incredible opportunities. 
Edmonton, Alberta - A New Certification Program Helps Canadian Businesses Prepare for Cannabis-Interested Tourists
Summary: "We know 27% of the world's population want a cannabis tourism experience — why not invite them here to Canada to enjoy an infused food, beverage, and spa experience?" Diplomat Consulting and We Know Training have come together in partnership with CannSell to create a first-of-its-kind smart cannabis service program. "We believe we will see municipal and provincial governments begin to ease zoning and licensing for public cannabis consumption within the next year across the country," said Diplomat Consulting founding partner Nathan Mison in a press release. "Canada will be ready to safely welcome the world as a cannabis tourism leader and serve Canadian consumers in a safe and regulated way," he said. 
Edmonton companies to introduce new responsible cannabis-serving program
Travel Lens Commentary: Good for you Edmonton! Cannabis service training tailored for hospitality and the visitor economy is another milestone of normalization. For altering THC-rich cannabis consumption experiences (which is just a fraction of what cannabis travel and tourism offers), erring on the side of caution in the visitor economy is a must. This means CBD-rich and a true micro-dosing approach for the mainstream tourist track, including many non-inhalation options. These approaches must emerge as the standardized Best Practice in the mainstream visitor ecosystem of destinations. The data shows that travelers - especially Gen Z, Gen X, and Millennials - are choosing destinations that offer legal access to cannabis and curated cannabis travel experiences like the Mendocino Craft Farmers Auction. An infused spa experience, participating in an activity in a cannabis lounge, and visiting a modern day cannabis shop are three of the top five experiences that research has identified are of interest to this rapidly growing travel audience segment. Safety and harm reduction and safe service best practices must guide this next era of mainstream cannabis travel and visitor profile consumption.
Hawaii - An Enabling Regulatory Environment Empowers Visitor Economy Innovation in the Hawaiian Islands
Summary: "...Hawaii attorney general now supports marijuana legalization, pledging to work to enact reform. The attorney general of Hawaii says that her office will work with lawmakers and stakeholders to proactively help advance the reform. 'I've changed our position' Lopez said. "....let's find a way to help you. Let's give you those guardrails so that you can implement the law and the policy that you want." The Hawaii Senate approved a bill to create an advisory council to look into possible regulations to provide access to federal "breakthrough therapies" like psilocybin and MDMA. A representative of the health department said that he felt it would be a "more meaningful" step for lawmakers to simply legalize certain psychedelics to prepare for their potential federal approval as medicines." 
Hawaii Attorney General Now Supports Marijuana Legalization, Pledging To Work To Enact Reform Next Year
Travel Lens Commentary: Good on Hawaii. Forward progress it appears, publicly communicating a shift in direction with a collaborative tone, a spirit of working WITH the Hawaii cannabis community and stakeholders towards a successful adult-use cannabis industry. As those 'guardrails' are formed, Hawaii must strongly considering the state's short and long term visitor economy strategy related to cannabis and hemp, and create dedicated guardrails that serve to preserve the MOST important cannabis tourism assets of the state, those assets that will surely serve as high value visitor attractions and storytellers in the next era of mainstream cannabis travel. This is a case that demonstrates how advocacy is integral to evolution and innovation, and it directly steers destination development. Life and society are ever-changing and travel plays a central role in informing that very evolution - it always has. When cultures collide and information is exchanged, evolution ensues, creating a new framework that demands innovation and adaptation. Regulations must continually evolve to meet the 'new normal', informed by data and led with compassion.
United States - Forward Cannabis Banking Movement on the Federal Level, and What That Means for the Visitor Economy Development
Summary: "Since cannabis is a Schedule I substance in the eyes of the federal government, the vast majority of financial institutions refuse to do business with operators—even in legal states. Cannabis companies are often subject to restrictions and high fees while lacking access to loans, payment processing, and other services crucial to operations. Seventy-two percent of cannabis business owners say "lack of access to banking or investment capital" is their most significant barrier to success, according to a survey conducted by WHITNEY ECONOMICS, LLC. Last week, the Secure and Fair Enforcement (SAFE) Banking Act was reintroduced in the United States Congress. The bipartisan bill is co-sponsored by Sens. Steve Daines, Jeff Merkley (D-OR), and Reps. Dave Joyce (R-OH) and Earl Blumenauer (D-OR). The SAFE Banking Act protects financial institutions that wish to provide services to licensed cannabis companies and ancillary businesses in legal states. The bill's latest version also calls for safe harbor...the most recent iteration has strong support, with 38 co-sponsors in the Senate and eight in the House alongside the leads. In addition, Senate Majority Leader Chuck Schumer (D-NY) reiterated his commitment to the bill's passing, calling broader cannabis reform a "moral responsibility." 
SAFE Banking Act reintroduced with broad bipartisan support
Travel Lens Commentary: First off, let's pause and acknowledge how illogical it is that cannabis is still a schedule 1 controlled substance federally (considered to have 'no medical value') while Fentanyl remains a Schedule II controlled substance. Fentanyl is similar to morphine but about 100 times more potent and kills people. Cannabis is a natural herb that is both medically and adult use recreationally legal in many many states that make up the United States of America. The kicker - the Federal government filed a medical patent on cannabis in 2003. Why then is cannabis a schedule 1 and Fentanyl a schedule 2? Perhaps this touches on the 'moral responsibility' comment from Senate Majority Leader Chuck Schumer, in the above article. Now for Safe Banking. Forward movement with Safe Banking is needed now - assuming that public harm reduction, human safety, and legal cannabis industry stability and growth matters to law makers and leaders. 
Global - If Cannabis Were Treated Like Wine, Where Would Cannabis Travel Be Today?
Summary: "What would our society look like if cannabis was held to the same regard as wine? (1) More Variety - greater variety in cannabis cannabinoid and terpene profiles, with CBD, CBG, and CBN sharing the center stage.  (2) Domestic Violence Would Be Lower - While domestic violence is not directly caused by alcohol use, there is a strong correlation.  (3) Alcoholism Would Be Less Common - With cannabis as a viable option, less people would turn to alcohol. (4) Higher Rate of Black Fathers at Home - Black people are four times more likely to be arrested for cannabis and in New York City, people of color make up 94% of all cannabis-related arrests. Wine has been around almost as long as cannabis has, with evidence of fermented grape drinks dating back to 6,000 years ago. Though public winemaking has fallen in and out of fashion, religious institutions have continued to make wine for nearly as long as it's been around. Even during prohibition in the US, religious institutions were allowed to continue to make wine. Think about alcohol prohibition in the 1920s and the rise of moonshine. While moonshine has been made for centuries, its popularity spiked during Prohibition when it was sold in speakeasies across the country. Part of the rise in demand was thanks to the potency of moonshine, which can reach 150 proof or stronger. If you can't get drunk leisurely, you want to get drunk efficiently." 
Reimagining weed: what if cannabis was treated like wine? 
Travel Lens Commentary: I would also add that cannabis tourism would be in a place of maturity of where wine tourism is today - which is significant. A 2022 economic impact study by Wine America shows that the wine industry is a major magnet for tourists and tourism-driven spends in travel destinations. The study revealed that America's "wine country" regions generate approximately 49.18 million tourist visits per year and $16.69 billion in annual tourism expenditures, benefiting local economies and tax bases for wine tourism destinations. A 2021 study by Statista projects wine tourism to reach a market size of nearly 29.6 billion euros by 2030. Statista cites that wine tourism includes "wine tasting, consumption, or purchase, visits to wineries and vineyards, organized wine tours, wine festivals, and other wine-related events". Now lets talk potency. Similar to what happened with Moonshine potency during prohibition, cannabis THC potency was bred up because laws deemed it 'illegal', creating a modern day underground drug situation and mindset. That 'underground drug' mindset is very different from the traditional approach to cannabis. The traditional approach (prior to 1939) was that of respecting cannabis as a medicine plant, even named in the United State Medical Pharmacopeia. In short, perspective matters. Laws and 'legal' status greatly influence mainstream perspective. Propaganda is real. Not long ago, being LGBTQ was illegal as was interracial marriage. Let's agree that something being 'illegal' does NOT equate to being 'immoral', including cannabis plant use - a plant that we co-evolved with, a plant that offers hundreds of therapeutic properties that can improve quality of life when used with knowledge and intention. In this next era where cannabis research, truth, and facts are permitted and legal, the value of CBD, CBG, CBN, THCV, and various Terpenes (essential oils found in cannabis) will continue to come to light. As this information rolls out, cannabis will increasingly take it's rightful role as a vehicle that stewards well-being and exists in both leisure and medical travel trends. Cannabis will continue to rebalance, as nature intended.
Caribbean Islands - Rastafari Use of Sacramental Herb for Religious Reasons Granted and Honored
Summary: "...twin islands recently became one of the first Caribbean nations to grant Rastafari authorization to grow and smoke their sacramental herb. Rastafari on this small island nation are now legally growing and ritualistically smoking...For Rastafari, the practice brings them closer to the divine. In addition to the expansive religious use granted Rastafari, people outside the faith can grow four cannabis plants each and possess up to 15 grams. "Ganja," as marijuana is also known, has a long history in the Caribbean region, and its arrival predates the Rastafari faith. Indentured servants from India brought the cannabis plant to Jamaica in the 19th century, and it gained popularity as a medicinal herb. It began to gain wider acceptance in the 1970s when Rastafari and reggae culture were popularized through music icons Bob Marley and Peter Tosh...Rastafari reject materialist values and often practice a strict oneness with nature, eating only unprocessed foods as part of "Ital" their faith's vegetarian diet."
Rastafari gain sacramental rights to marijuana in Antigua and Barbuda, celebrate freedom of worship
Travel Lens Commentary: Like Kava Ceremonies in Fiji or Green Tea Ceremonies in Japan, ancient Cannabis Ceremonies (some with a modern day twist) are increasingly finding their place in this new era of cannabis freedom. Local ceremonies and rituals are central to culture and therefore central to travel. For centuries, global cultures around the world have utilized natural substances to reach altered states and 'connect with the divine' - something greater than themselves. Connect with something greater, something that they cannot see or cannot touch. Visitors increasingly having access to participate in an authentic local spiritual cannabis Ceremony or Ritual as a destination experience, will exponentially expand. As cannabis lounges and modern day cannabis consumption space experiences evolve and iterate, expect to see activities that lean into this unique capability of cannabis as an entheogen and spiritual tool for understanding, reflection, enlightenment, and meditation. Cannabis has ancient ceremonial roots in many cultures around the world including Indian, Egyptian, Greek, and Scythian cultures - to name a few. I spent time at a Rastafarian Township Village in South Africa back in the early 2000's. It is a cannabis travel experience that I am forever grateful for. Cross-cultural cannabis-inclusive travel experiences expand awareness, understanding, and inter-connection in a unique way, when approached with intention and context.
United States - Cannabis Inclusive with a Hospitality Bend
Summary: Five U.S. destinations point to what destination marketing organizations will have to do in the coming years. "What we are doing is having a very deep internal conversation about what do we want the future of our tourism economy to be set in the context of the health of our ecosystem, the kind of community we are, the kind of economy that is arising around who we are and how we're doing it," said Jonathan Schechter, a resident of 35 years, a Jackson Town Council member. "The vision is really prioritizing a balance of residential and visitor needs and making sure quality of life and experience on the destination level is the number one priority for the long term," Brackenridge said. Paso Robles has emerged as a tourist destination, especially as a wine hotspot. The New York Times has labeled it as one of the top destinations for its wineries. "Going back 10 years, it wasn't as refined as it is now where wineries have really taken the time to bring more of a hospitality bend to everything as far as coming in the doors and tasting," Taranto said.
The Remaking of Tourism in 5 U.S. Cities
Travel Lens Commentary: The travel industry, the hemp industry, and the cannabis industry are all experiencing rapid transformation, and they all intersect at multiple points making for quite the exciting puzzle, packed with opportunity. As destination leadership questions 'the kind of community we are' and 'the kind of economy that is arising around who we are' - look at the facts. Does your destination have legal and licensed tax paying cannabis and hemp businesses? If so, the kind of community you are is one that is inclusive of cannabis, period. How are you meeting the moment? When assessing 'how we're doing it' ask yourself if you are being inclusive and supporting the success of the cannabis stakeholders, businesses, and stories in your community. How are you investing in a cannabis inclusive strategy as destination leaders? When considering the 'experience on the destination level' - what is the cannabis-interested visitor experience in your destination today? Is it safe? Are hospitality and hotel frontline staff and cannabis businesses prepared to interact with cannabis-interested visitors in a normalized and on-brand way for the greater destination? If not or if you do not know, make a plan. Lastly, cannabis businesses should look to Paso Robles wine country. The wineries and grape growers of Paso Robles have really taken the time to bring more of a hospitality bend to the experience, evolving into travel experiences built for the visitor economy. Cannabis businesses that understand strength in numbers and invest in travel economy strategies, partnerships, and a hospitality polish will differentiate and thrive as not only a cannabis shop/lounge, but as a cannabis attractions in the visitor ecosystem.
New York - Travel Themed Cannabis Shop Opens in Manhattan
Summary: On Monday, Union Square Travel Agency: A Cannabis Store celebrated a ribbon-cutting and the soft launch of its popup location at 62 East 13th Street in New York City. It's the third licensed marijuana seller in the Big Apple and the fourth in New York state. The name of New York state's newest cannabis dispensary may inspire thoughts of mindful journeys guided by the state's sun-grown cannabis products. It's also the latest example of how New York state is setting itself apart from other states by seeding its legal cannabis market with licenses awarded to nonprofit groups and social-equity entrepreneurs. Arana Hankin-Biggers, president of Harbour Community, said more than half the profits from the Union Square Travel Agency: A Cannabis Store retail dispensary will go to the Doe Fund, which will use the revenue for job-training programs. The Doe Fund was one of the first nonprofits to win a license as New York state rolls out its Seeding Opportunity Initiative to award the first cannabis-business permits in the state to nonprofit groups and entrepreneurs affected by the war on drugs. The Doe Fund, which provides job placement, education and housing services to homeless and formerly incarcerated people. #cannabistravel #cannabistoursm #deia New York State Tourism Industry Association
New York's newest cannabis dispensary opens as state rolls out social-equity model
Travel Lens Commentary: This story is an excellent example of the intersection of cannabis travel and DEI. New York is a globally leading travel destination. In 2021, visitors spent $52 billion across the New York economy. This total economic impact of visitors to New York generated $7.5 billion in state and local tax revenues in 2021. This new cannabis shop - Union Square Travel Agency: A Cannabis Store - has Travel in the title, literally - clever and smart branding that is well positioned to lead the NY cannabis scene in attracting the cannabis travel audience. New York's 'Seeding Opportunity Initiative' program prioritizes social equity applications and works to award cannabis permits to non-profits and those applicants directly affected by the 'war-on-drugs' era, specifically those who have been incarcerated for prior cannabis convictions. Restorative justice is a well-known concept in the cannabis industry. Elevating the DEI cannabis story in travel experiences with storytelling is an opportunity unique to the cannabis travel trend. Visit Oakland was the first in the nation to activate DEI storytelling in modern day mainstream cannabis travel, creating a dedicated Visit Oakland Cannabis Trail experience for the destination that spotlights equity-owned and operated shops, brands, and lounges in Oakland. Tucky Blunt of Blunts and Moore was the very first equity cannabis shop license awarded in the world, and today Blunts and Moore cannabis shop and lounge is a Cultural Landmark along the greater The Cannabis Trail, Inc. of northern California. Cannabis Travel Association International #cannabistravel #cannabistourism MarketWatch
Barcelona / Amsterdam - Two Leading European Cannabis Destinations Connected by Overnight Railway Service
Summary: For all visitors who want to travel between Amsterdam and Barcelona, a night train is expected to be launched in the spring of 2025. The new Dutch-Belgian rail company European Sleeper presented a project called "Good Night Train". This railway connection will be financially supported by the European Commission. On January 31, 2022 the Commission announced that it will support ten pilot projects that will create new railway services or improve existing ones, including the European Sleeper operating between Amsterdam and Barcelona. "While demand for green mobility is growing, we need the rail market to respond much better and much faster, especially for long and cross-border journeys," European Commissioner for Transport Adina Vălean added. The Commission also stated that the ten pilot projects will improve cross-border rail connections across the EU, making them faster, more frequent and more affordable as well.
Railway Connection From Amsterdam to Barcelona Could Be Available in 2025
Travel Lens Commentary: Soon, the European cannabis-interested visitor will have a new transportation experience to consider as they travel between Amsterdam to Barcelona - the two leading cannabis destinations in Europe. They will soon be connected by a convenient overnight rail option. Barcelona has a private cannabis club scene that is booming and Barcelona is home to Spannabis, the largest and most respected cannabis consumer festival in Europe today. Amsterdam is experiencing its own evolution with cannabis. The landscape is widening beyond smoking and inhalation, moving toward beverages, topicals, and non-inhalation options that serve the mainstream cannabis-interested audience that continues to grow year over year, globally. To accommodate cannabis - both business and leisure travel - opportunities arise in the transportation sector. In this instance, it is a train route connecting the two leading cannabis destinations in Europe. Another example is airlift. In California, there are more and more daily flights from Santa Rosa, CA to Burbank, CA. Many refer these quick NorCal to SoCal hopper flights as the 'cannabis industry shuttle'. Santa Rosa and LA are key California markets for the cannabis industry and many commute by air, often. From business travel to visitor travel, burgeoning new industries offer opportunities of all kinds. #cannabistravel #cannabistourism
Houston, TX - Federally Legal Hemp Strategy That Attracts Eyeballs and Visitation
Summary: Wild Montrose, now offers the city's first entirely legal cannabis-infused dining experience. The concept is the latest project from "hemppreneurs" and cousins Adyson and Andrew Alvis, who are also the minds behind coffee shop and CBD dispensary Grinder's Coffee Bar in West University, and Wild, an upscale, Bali-inspired coffee shop, bar, lounge, and boutique dispensary, located in the Heights. Inspired by Amsterdam's world-famous coffee shops, Wild Montrose also includes an on-site dispensary, where the CBD and THC products offered can be perused and purchased. But to appeal to demographics who might feel out of place in one of the city's sometimes sketchy headshops the space feels as clean, fresh, and well curated as the most pristine of museum gift shops. "The concept was created around legitimizing CBD and making people feel comfortable in the space," Andrew Alvis said. "Our goal was to legitimize it, and to make it feel kind of top notch, like you aren't going there to do something wrong." 
Wild in Montrose: Inside Houston's First CBD Restaurant
Travel Lens Commentary: Hemp is federally legal in the United States and has been since 2018. That means that EVERY single state in the United States has hemp-related travel happening in some form or fashion. It is true. Even if your state is conservative and has ZERO legal cannabis laws (medical or recreational), you're community and stakeholders are STILL participating in federally legal hemp-related travel in some way. CBD massages in spa are an example of the hemp CBD travel trend that continues to sweep across the nation. Even in Texas, where cannabis legalization is often times controversial, you have sophisticated CBD-infused culinary situations like Wild in Montrose happening in Houston. The greater question becomes, when does your destination take a pro-active role as destination stewards, in embracing, understanding and integrating the cannabis or hemp voice, narrative, and story that is part of your destination today.  #effectpairing
VERMONT - The Northeast and Craft Cannabis, a Rising Tide
Summary: 'Vermont is among nearly two dozen states that have legalized recreational marijuana, including New York. In the first three months that Vermont has allowed the retail sale of cannabis for adult recreational use, the number of cannabis shops around the state has grown from just three to about 25, with several more are expected to open soon. Aside from Burlington, Rutland and Middlebury, retail cannabis shops are now open in Brattleboro, Derby and Montpelier as well as in the small towns of Cambridge and Barton, among other communities.'
Travel Lens Commentary: The Northeast of the United States is a region to watch boom in 2023, when it comes to cannabis and cannabis travel. This is the foundation building era of the cannabis travel offering and we will see what it has in store. Rhode Island and New York began adult use recreational sales in December 2022 and Connecticut kicks off sales on January 10th, 2023. This region has a competitive advantage, assuming they have been paying attention to the errors and learnings from the west coast and other early adopters of recreational cannabis legalization and the cannabis travel trend like Colorado and California. Vermonters specifically are a charmingly prideful bunch. The Vermont experience for visitors is rich and authentic with local craft, cannabis cultivation and products included. Very few states allow for outdoor cannabis cultivation, and Vermont is one of them, creating an opportunity to weave in an 'appellation of origin' and terroir narrative into their story of craft and branding. The National Craft Cannabis Coalition (see below link) is an rising organization with member associations from northern California, Vermont, Oregon, Maine, Washington, and others. Appellation and terroir grown cannabis is a powerful opportunity to center a cannabis travel strategy around, as it is a differentiator for the regions offering sungrown flowers.