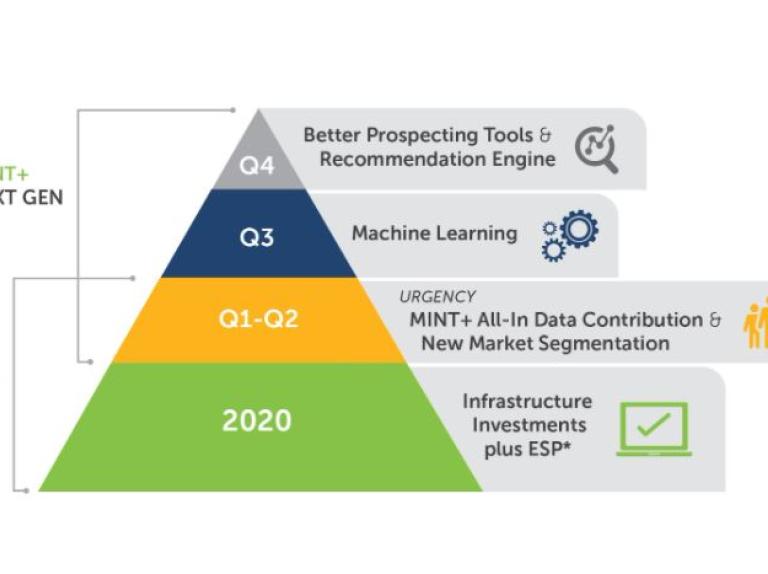 By Christine "Shimo" Shimasaki, Managing Director, 2Synergize LLC, a Simpleview Company
As more people receive vaccinations, the recovery of meetings and events is just around the corner and destinations are already preparing and assembling their toolkits for success.
In preparation, Destinations International and Simpleview have been hard at work developing the next generation of the Meetings Information Network, otherwise known as MINT+. The upcoming iteration of this powerful tool is aimed to create better, more accurate data that will make it easier for DMO sales professionals to prospect for group business. 
As the industry's largest shared repository of information on organizations and their meetings and events, MINT+ is a comprehensive data co-op for destination organizations and meeting bureaus to share information on meetings and events in their destination. Currently, the platform contains more than 205,000 meeting histories, 180,000 planner profiles and data from 170,000 organizations. With recovery from COVID-19 on the horizon, the sharing of this information will be more vital than ever before. 
The next updates to the MINT+ platform – coming in Summer 2021 – will make it more efficient for users to find accurate data on meetings and events that would be a good fit for their destination. 
First, MINT+ will be moving to an internationally recognized classification system to create better market segmentation and improve data quality and integrity. This system, also used by government entities, will eliminate confusion on how to properly classify events and reduce duplicate entries, making it easier to find exactly the information you're looking for. Over time, this will also allow for more comprehensive meetings history and planner profiles to emerge. 
From here, there are plans to roll out machine learning functionality within the platform, which will provide personalized recommendations for your destination based on pattern identification such as your destination's search history and saved profiles. You can think of this feature as similar to the way that Netflix or Amazon will look at your watch list or your past purchases and make recommendations based on your preferences. Essentially, MINT+ will learn from the way you interact with the platform and use that data to customize your experience. 
"I am thrilled that MINT+ is moving into machine learning technology. MINT+ has been an extremely valuable tool for our team, even though we're not a large "convention destination", and these changes are only going to continue to improve the product," said Maura Gast, Executive Director, Irving Convention & Visitors Bureau. "Collecting and sharing this data has been fundamental to Destinations International since its beginning – I am really looking forward to the increased functionality and efficiency this will provide, and I strongly encourage my peers to share their meetings information within MINT+, too."
If you'd like to learn more about the future of MINT+ and how you can get involved, we encourage you to attend the MINT panel session at the Convention Sales and Services Summit on April 7. Otherwise, reach out to Josiah Craig at [email protected] for more information on the next generation of MINT+.