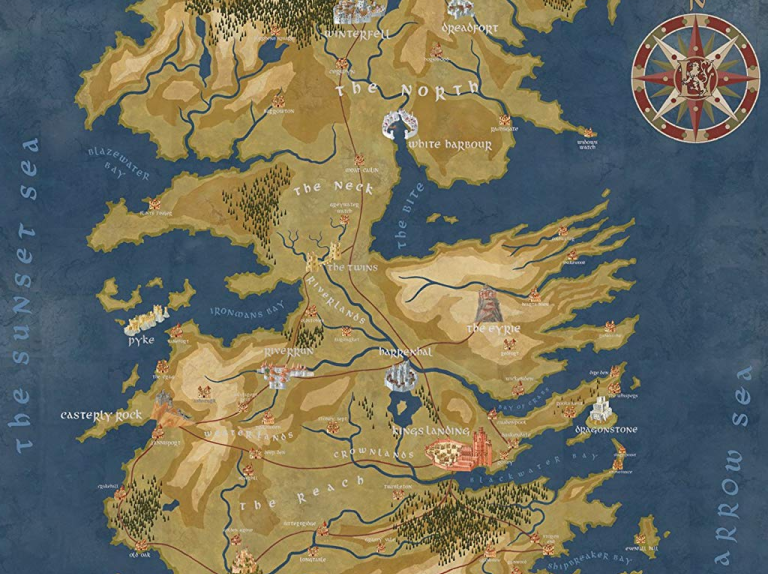 by: Andreas Weissenborn, Destinations International
Continuing our downward trend of loss in 2020, it's hard to even remember through the fog of this year that the greatest controversy we saw in 2019 was the infamous series ending of Game of Thrones. While I continue to have my gripes with how one of the greatest television series started its end run, this does not overshadow the incredible acting the series brought to the silver screen. With a show that has received over 56 accredited awards for its actors, portrayals both far and deep in personification, I would argue that there was only one who routinely stole every scene she was in. In a show filled with dragons, white walkers, and feats of strength, it was the sheer might of the Queen of Thornes, Olenna Tyrell, who truly deserved to sit on the game of thrones. With her recent passing, I wanted to write a tribute to Dianna Rigg, the greatest destination leader in Westeros.
True to her house sigil (a rose), Olenna was as sharp, cunning, and beautiful as any rose from her home in Highgarden.  As the last head of her house, Olenna ran her kingdom like any properly accredited destination organization should, with strict protocols, a keen eye on finances, and the ability to lead. She believed in diversification of funding for her organization and kept strong connections across agriculture, military, and education in her destination. These industries understood the benefits that Olenna's leadership provided, and Highgarden never faced a budget shortfall because of it. They valued her.
Highgarden was the headquarters for one of the most prominent kingdoms in Westeros, The Reach. The Reach's aesthetic and brand went hand in hand and was considered one of the top destinations in Westeros to live, work, and play. Many visitors traveled from across the seven kingdoms to visit its fields of flowers, bustling markets and relax with the Sunset Sea to the west or Red Mountains to the southeast. In a lot of ways, I believe Olenna to be a practitioner of a whole brand, stopping at nothing to keep her house, family, and brand from ever being fractured. One of my favorite quotes from her:
"I did unspeakable things to protect my family. Or watched them being done on my orders. I never lost a night's sleep over them. They were necessary. And whatever I imagined necessary for the safety of House Tyrell, I did." - Olena Tyrell
I truly would have loved to teach an advocacy core course at CDME with her or nominate her for the hall of fame at Spirit of Hospitality. She would have made an excellent board chair and I would have enjoyed hearing her council and governance.
Our sector is full of great leaders, but only one can orchestrate a purple wedding.  
RIP Dianna Rigg.