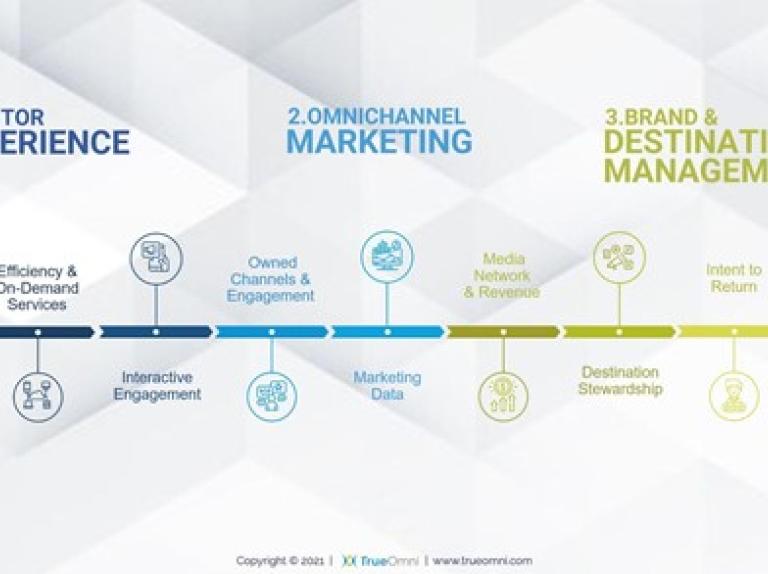 By: Erin Rheinschild, True Omni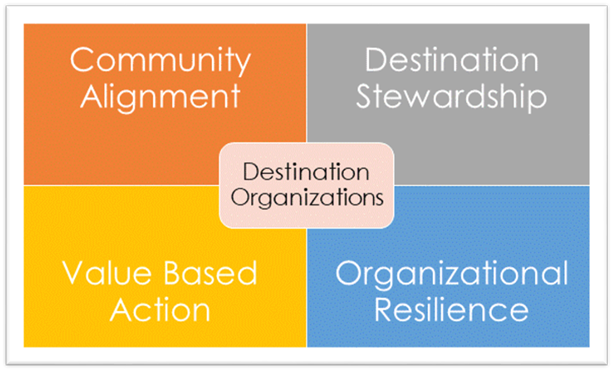 The evolution of digital to not just inspire visitation, but transform the entire visitor experience works in harmony with the strategic opportunity to build a community shared value model.   For the DMO. Quality of place has been shown to have a direct connection to community values, landmarks, culture, art, and more through the innovative marketing programs born of necessity in the pandemic.
In this blog we will walk you through how we've seen organizations successfully work through the process of connecting technology with Sustainability, Stewardship, and Community goals.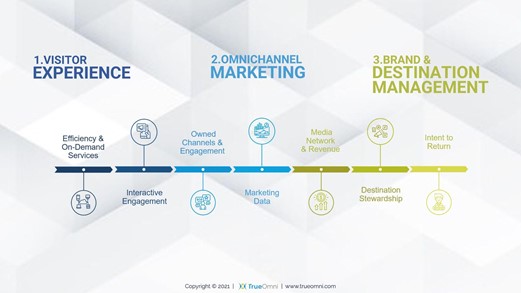 ​1. Define Your Stakeholders
Your "usual suspects" were likely involved in your Visitor Experience digital innovation phase.
Identify "the unusual suspects" - and invite them to contribute ideas for interactive experiences in workshops and committees.
2. Research Roundup
3. Destination Planning: Define your goal, and how you will get there
Check out the destination planning efforts from Hawaii Tourism, Visit CA, and more. They have successfully tied technology to destination management action plans to ensure organizational resiliency. 
Begin connecting digital visitor experiences with the right community stakeholder, and find the right partners to begin your journey towards Destination Management.
4. Values-Based Content to Consider
Shopping - Locally made products and women and minority-owned businesses, shopping passport programs to support.
Culture - Interactive trails & itineraries around local landmarks. Educate visitors and offer perspectives on history that highlight diverse viewpoints. Do as Hawaii did, and include "talk like a local" language lessons.
Art - Don't just showcase the local arts community, invite them to play! Travel Manitoba has invited an indigenous artist to help design the navigation and features on cultural trails apps, we need more of this.
Outdoors & Responsible Travel - Responsible travel pledges, camping & fishing permitting information, reservations, etc connect visitors with the rules of the road.
Transportation - Trolley trackers, public transportation directions, and incentives.
5. Secure Your Funding: Economic Sustainability & Environmental Sustainability
Renevue generation opportunities via advertising, ticketing, and in-market media networks are an important funding mechanism to reinvest in your stewardship and sustainability programs. Revisit your revenue strategy and tie it to new digital interactive programs.
Relief grant programs for the tourism industry are approaching their suggested deadline of March 15, 2022. Check out our recommendations now to connect digital visitor engagement with your sustainability & stewardship strategy, and secure EDA funding.