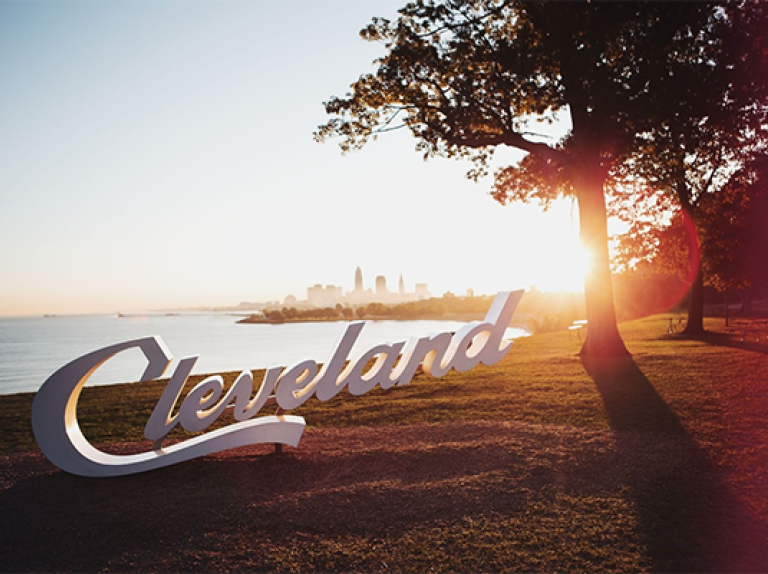 By: Alyssa Poulin, Destinations International
With workforce development ranking high on the list of "what keeps us up at night," destination leaders are on the hunt for innovative solutions to attract and retain talent to their communities. I sat down (virtually, for now) with Destination Cleveland CEO David Gilbert to get the scoop on just such an approach: the Cleveland Talent Alliance.  
The website for the initiative sets the stage for the Alliance's aim to help the Cleveland region become one of the fastest growing and most diverse, inclusive, and welcoming metro areas in the Midwest by 2030. For context, David helped me understand why this initiative came to fruition in the first place.  
Four years ago, the team at Destination Cleveland took stock in their success at growing visitation to Cleveland. They had developed a dynamic new brand and marketing was going well. Prior to COVID, visitation to the region surpassed the annual national growth rate for nine straight years. 
Destination Cleveland began receiving inquiries from companies large and small asking the destination organization to help their firms attract top talent. They wanted to help but realized that the resources they had didn't match the needs of these companies.  
Navigating Perception Issues
As part of Destination Cleveland's role to bring visitors to the region, they were already engaged in research around perception, how potential visitors make decisions and what things would help them to choose Cleveland. To support these companies in their community, the next step was to hire a firm to research those same perception and behavioral issues related to choosing a place to live and work. 
The team learned that it was not quite the same as how people choose to visit because their resources and criteria are slightly different. They also found that people who don't intimately know Cleveland don't immediately think they would want to live there.  
Cleveland is an amazing city. But David tells me, like a lot of other Great Lakes destinations, it is also a place that has battled perception issues for a long time. When people visit, that is when their perception drastically changes. Those who visit are also far more open to the message of relocating there. 
As a quick aside, I shared with David that I never knew that much of Cleveland as a destination until I visited for the 2017 American Bus Association Annual Meeting. After exploring the city by bus (of course) and digging into the food and music scene, I understood Cleveland in a totally different way than I had before. Three years later, I took my family for a long weekend to Cleveland and nearby Cuyahoga Valley National Park for our first trip during the Pandemic. My family shared the same feeling; they were pleasantly surprised by how much the area has to offer. I completely understood what David meant by the perception issues.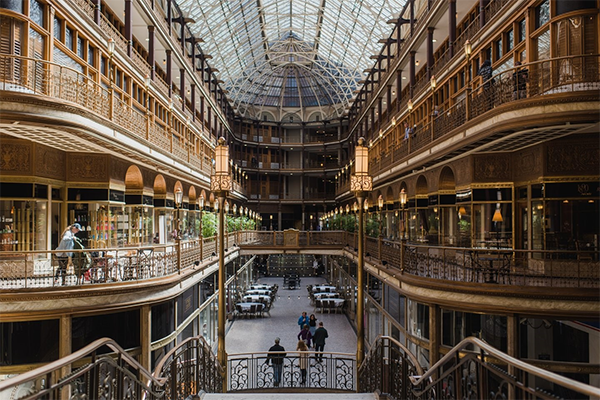 After the perception research, and just before the pandemic, Destination Cleveland held workshops, inviting their consulting firm and representatives from about 40 different entities. They made sure folks attended from private companies, civic organizations and both city and county levels. The goal was to develop an ecosystem that would support the needed roles in attracting people to live and work in Cleveland – something they knew they didn't have the resources to do successfully on their own.  
During the workshops, the destination organization felt it was vital to be upfront about the things Destination Cleveland could do and the things they were not willing to do because they were outside of their scope and funding usage allowance. They clarified that they should not aggregate job openings because that would be too far afield from their expertise and capabilities. While they did not believe any one organization could singlehandedly "own" the process, they instead made it clear Destination Cleveland was willing to play an important and extensive role.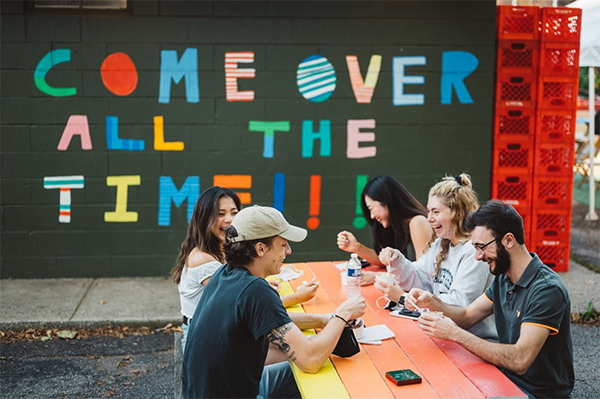 Like many communities, the pandemic shut down many businesses and collaboration in general across the board. About a year and a half into the pandemic, the community was back to a place where civic organizations were not collaborating strongly. It took some time but, eventually, some leadership changes occurred in the community, which helped open opportunities for more collaboration. Then, just about a year ago, they received a call to get back together and revisit this conversation with their chamber, their regional business attraction entity and some new players.  
Ultimately the group decided they were interested in Destination Cleveland leading the charge. They began to bring other organizations to the table and map out what an ecosystem and customer journey would look like. They laid out the research from their consulting firm into an ecosystem map of civic nonprofit organizations and private firms playing different roles. There was a lot of trust building. The organizations filled out forms to share what they were interested in doing and what they would commit to doing. 
At the time of our interview, the Alliance was in the process of hiring a director to lead the initiative. While three organizations will pitch in on the salary, this person will be a full-time employee of Destination Cleveland. During the first year, these groups will formalize and finalize what the ecosystem will look like. Organizations will commit, through an MOU, to the piece that they will work on and the resources they will bring to the table, so the Alliance can collectively seek additional funds. The goal, by the first quarter of 2023, is to formalize and develop short and long-term KPIs.  
Leveraging the Destination Organization's Unique Skillset 
The destination organization knew that those most open to the message of living and working in Cleveland are those who have experienced the community. Number one in that is visitors. And that, according to David, is where Destination Cleveland can help make the most impact.  
In addition to the traditional visitor route, they also plan to leverage students attending college in the surrounding areas (who have far better exposure to Cleveland) and to attract expats who formerly lived in the area and moved away.  
Key in nurturing the Cleveland Talent Alliance is developing a toolbox for the entire community to utilize, consistent with the brand of how to speak about Cleveland as a place to live and work. It must extend beyond the confines of the destination organization into the hands of companies and civic organizations so everyone speaks with the same brand voice. The toolbox will help connect who the potential customer is with the messaging they need to hear.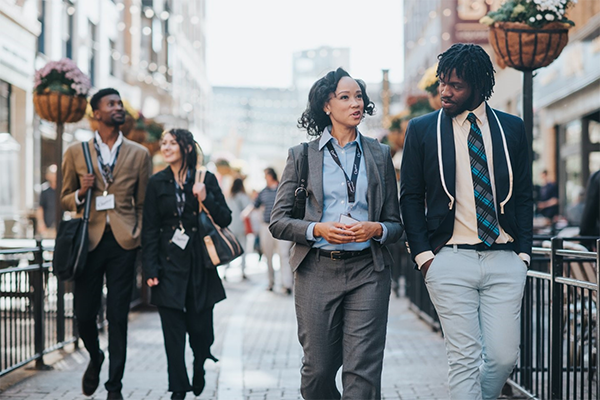 Leading up to the community alignment workshops, and without the proper ecosystem in place, they didn't feel the community was ready. As David put it, "you're asking us to turn on the spigot but right now we don't have a sink." The question to consider was: if the intended audience receives the message and considers relocating to Cleveland, then what do we do with them?  
For instance, if someone wants information about working in health careers in Cleveland, where do they go? Destination Cleveland knew it was not their role because they aren't the experts at that. If someone expresses interest in a healthcare career, they must know the proper navigation. Which group does this inquiry go to and are they ready to accept it? Do they have a staff person on board to receive this person's interest?  
The Alliance will aim to mimic the customer journey of people who are interested in visiting Cleveland. Just as they promote the area for leisure travel – finding out what potential visitors are interested in and then passing them along to, for example, the Rock & Roll Hall of Fame or an art museum or to a festival, or to the Cleveland Cavaliers for a game.  
This same experience needs to be mimicked for someone interested in Cleveland as a place to live and work. Information on schools and housing and so on needs to be connected into one ecosystem. There are already eleven civic organizations who signed an MOU to contribute resources to this ecosystem.  
Members of the Cleveland Talent Alliance are fully aware that there will be holes to be filled as the process is figured out. They plan to spend the first year determining these needs, who else is needed to contribute and where there is duplication of efforts. Though it will not be easy, the group will need to decide which organization is best suited to handle each part of the customer journey.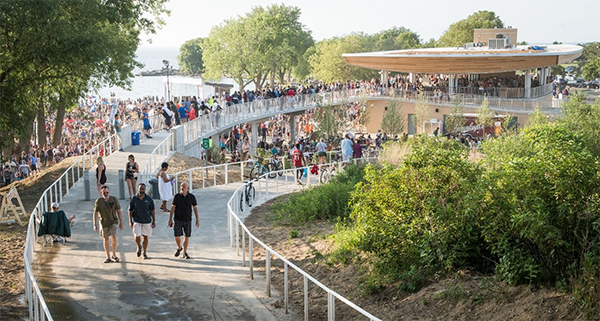 I asked David if he had any advice for destinations that might be struggling with workforce development and hoping to try a similar concept. His immediate response: find the right partners. Destination Cleveland learned that they couldn't, and shouldn't try, to do it all. You need to look at what you are trying to accomplish and what are your KPIs. 
It is critical not to be put in a compromising situation where you are being asked to solve a problem that the DMO itself can't solve. It was vital from the beginning for Destination Cleveland to say, here's who we are and here's who we're not, and here's the piece of the puzzle that we believe we are best suited to help solve. The destination organization's number one metric is to grow the number of visitors and the visitor economy. They needed to be careful to do things that are not in place of that and try not to be everything to everyone. 
To be successful, collaboration is essential. Destination Cleveland will depend on current and new Alliance partners to support consumers through the journey to choose and remain in Cleveland.  
Special thanks to David Gilbert for sharing his candid insights on Cleveland's encouraging community alignment journey.