Advocacy Summit: Where we have been and where we're going
By: Andreas Weissenborn, Destinations International
This autumn marks our fifth annual Destinations International Advocacy Summit and we're celebrating our "wood" anniversary with it. Much like the characteristics of its namesake such as being an essential fuel for energy, a building block for tools, or even a weapon to thwart your opposition, advocacy is the defining new characteristic every destination organization should add to their repertoire. Advocacy is your effort to articulate your worth, defend your brand,f and justify investments in your organization for destination promotion. For us, advocacy is simply for everyone, and we have built this summit over the last five years with that mantra intact. Let's examine some of the key moments of this event and how we plan to continue moving forward with intent.

All roads to this summit began in 2017, when the first business plan for that year and the first chief advocacy officer, Jack Johnson, laid out what advocacy could be for the organization. Below is a small excerpt from the 2017 Business Plan for Destinations International:
"Host an Advocacy & Research Summit designed to advance the field of DMO advocacy and to provide members with the expertise they need to succeed in public affairs management, lobbying, grassroots advocacy, crisis communication, research and related areas."
Tonally, this event had to strike a different chord than our organization's existing summit schedule, which historically had existed in some form or another for over 20 years. Not only was this the first new event under the new administration of Don Welsh, but honestly a new event in a post-logical world where our sector began fighting back against issues and labels of corporate welfare, unwelcoming legislation, and defunding efforts. For a single day's worth of content split over two days, it's fun to look back at the early schedule and see terms and descriptions that are commonplace now, but back then were so novel in the backdrop of the other events we hosted.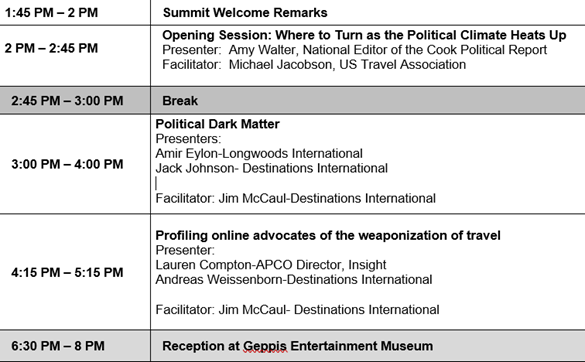 From there, we grew and grew with our 2nd incarnation happening in Philadelphia in 2018 with both a larger audience and larger content. This is the event where we hit our stride and where many of us realized, we were engulfed in the same storm, but perhaps in different ships, and the summit provided a means to connect us all. One of my favorite encapsulations of this came from Bennish Brown, CEO from Visit Augusta and his reasoning for being there.
About the Author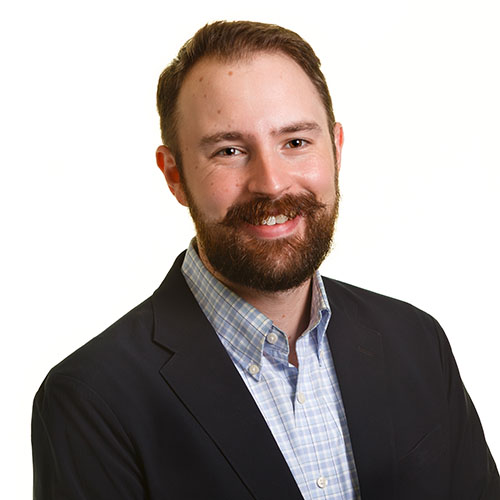 Vice President of Research and Advocacy
Destinations International
About the Author
Introduced to the industry by a random internship application to Visit Baltimore, Andreas began an unexpected career that left him with a continued passion towards tourism. He leads the research and advocacy efforts of the entire organization with an eye towards developing data-driven tools to help destinations around the world tell their story.