From Tragedy to Change: Value Based Action At Its Best
By: Emily Scheiderer, Destinations International
Deeper Destination Connections Mean Deeper Societal Impacts
The events of the past two years have brought with them many challenges and changes. Though those challenges remain in a cycle of unknown in many ways, as the smoke starts to clear there is inspiration to be found in shifting the mindset from tragedy to change. Our viewpoints and priorities have shifted and with that has come opportunity for connections between destinations and people.
Destination organizations are being put in a position that allows them to share, deeply, who they are as a community and how the partnership between their local communities and visitors can create a positive and lasting impact for both sides. Though many destinations are creating meaningful connections in an assortment of amazing ways, few have embraced the concept of turning tragedy into change like that of Oklahoma City.
When Tragedy Falls on a Community
There are certain events in time that push the pause button on society. Moments when you can vividly remember where you were and how the message of tragedy was relayed to you. The site of Oklahoma City on April 19, 1995 is one of those moments. The nation pushed pause as they tried to process what they were seeing on their tv. A building, a large one, had been reduced to rubble and many humans, both adult and child, were unaccounted for. Though the government poured massive amounts of resources into the investigation and solved the mystery of who was responsible quickly, the 168 innocent lives lost could not be replaced.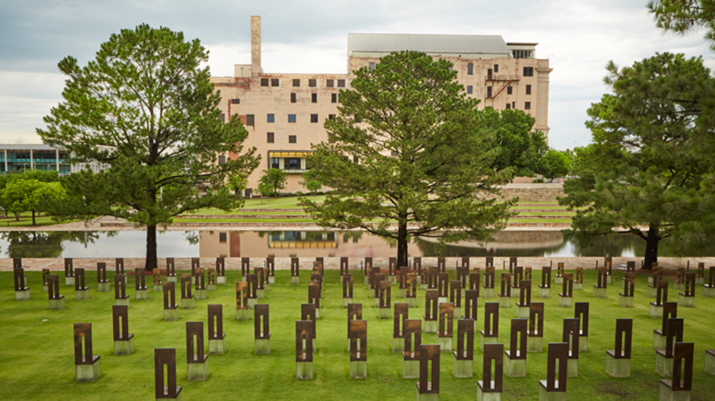 As the community moved forward in hopes of healing, they collectively held to one common emotion – hope. They came together within months of the act of domestic terrorism and through their conversations decided to "design a place where those who were killed, those who survived and those changed forever would always be remembered". With the support of a 350 person task force, they created the Oklahoma City National Memorial & Museum on the grounds of the tragedy itself. Though the memorial is beautiful and touching, they didn't just stop there.
Continuing the Conversation
As time progresses and the population continues to age, many residents and visitors to Oklahoma City were not old enough to personally remember the impact of that day, though the message remains relevant to all. Through their own hard conversations, the destination and Memorial team worked to shift the mindset from not only looking at the location as a "sacred ground", but also as a "common ground" and a place for deeper, meaningful and overall better conversations.
The initiative, rightfully named Better Conversations, provides the opportunity for people to work through controversial topics and stand for what they believe in with civility, understanding and, often, forgiveness.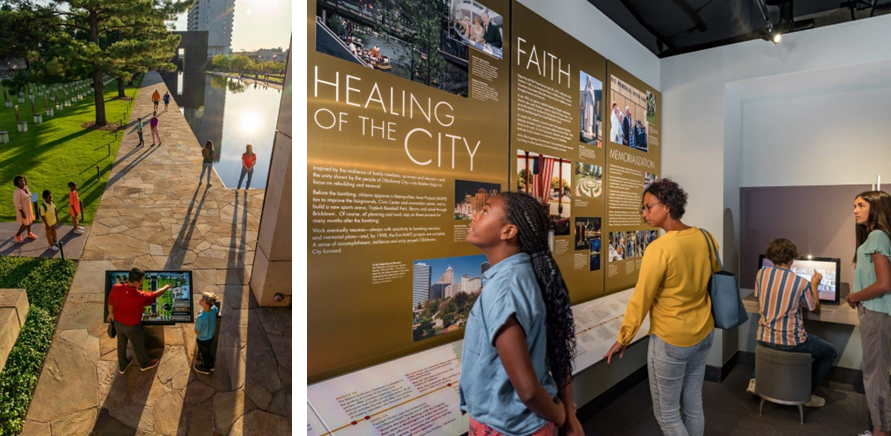 Incorporating Into the Community and the Convention
With educational assets, trainings and thought leaders who were directly impacted by the events in the community, this program offers many ways to connect not only locals, but leisure and convention visitors and positively share the lessons learned within the community with the world at large. But, before extending the knowledge out, the destination first looked to educate within. Many organizations and even professional sporting teams require any new hires to go to the site and learn this story as part of their orientation and as a way to not only build their understanding of the community, but also to set them up for success in their own conversations.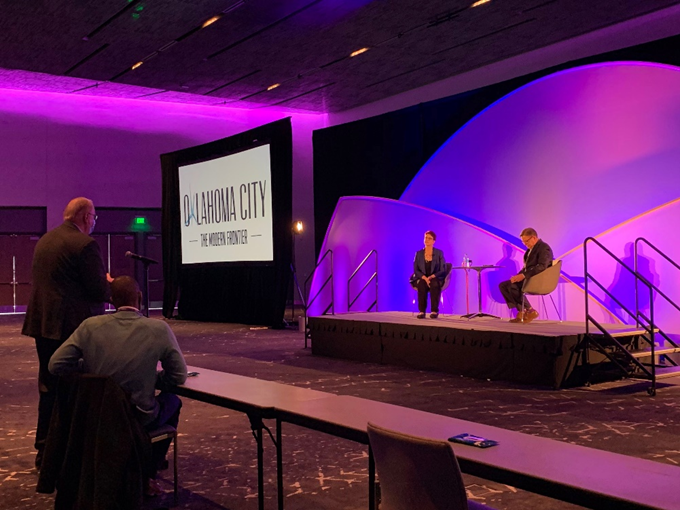 For conventions looking to tap into the community's intellectual capital, Visit OKC works with them to provide access to potential keynote speakers (including survivors, family members, first responders and all those most impacted), to create off site experiences at the memorial, to incorporate Better Conversations into their content, takeaways, or social responsibilities efforts or even within an online series that can be provided to attendees before, during, or after their in person experience.
The events of that day cannot be undone, but what the destination chose to do was to turn their grief into a value-based action that not only pays the highest respect to the lives lost, but also educates, impacts and lives on.
About the Author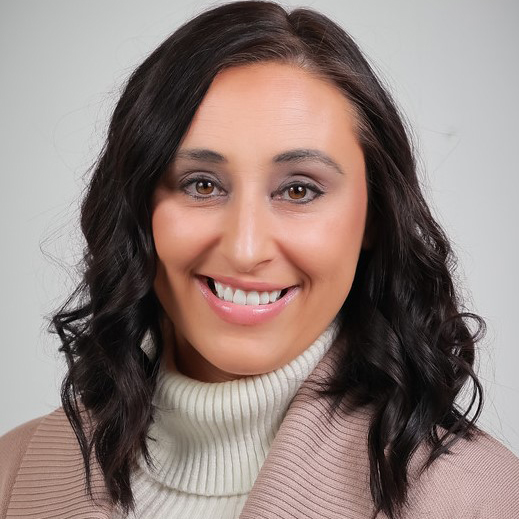 Senior Director of Education, Sales, and Services