Image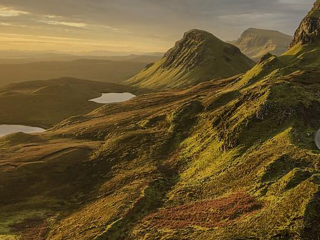 Pathfinders Programme
Join the Program
The Destinations International Pathfinders Programme is comprised of forward-looking European destination leaders committed to tackling key issues facing destination organizations today. The Pathfinders will work with Destinations International to identify the most significant threats to recovery for European destination organizations and prioritize opportunities for Destinations International, our members, and our partners to address these threats. The Pathfinders will serve as an advisory group, collaborating with Destinations International to identify key opportunities to create value for European destination organizations.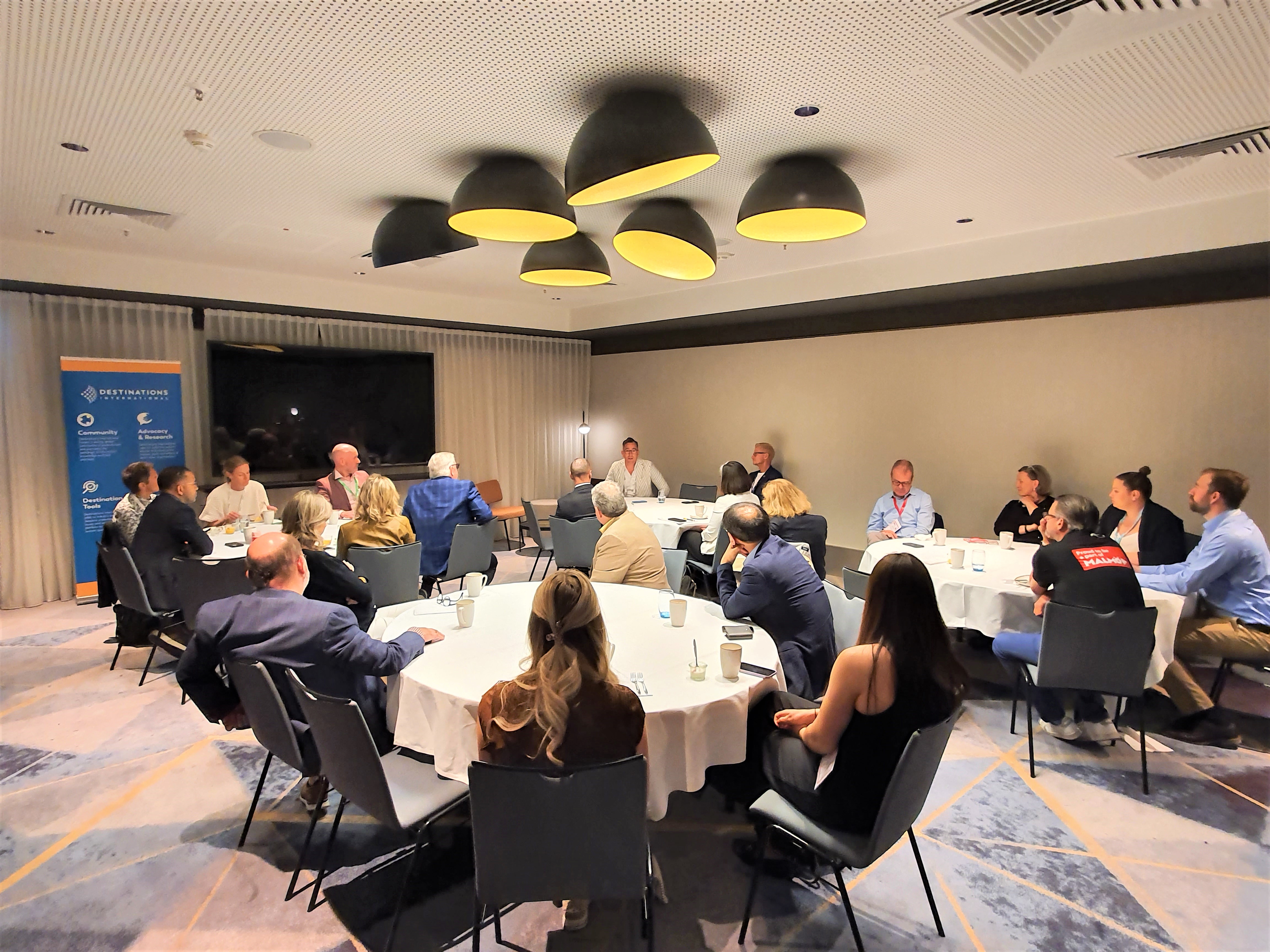 Pathfinders Industry Brief on Global Challenges and Collaboration
During IMEX Frankfurt on May 24, 2023, Destinations International (DI) announced the launch of the European Pathfinders Journey Global Challenges Call for Global Collaboration industry brief. Since the programme's launch at IMEX Frankfurt 2022, the European Pathfinders have been working with partners and the DI team to bring key trends in European destinations to light and understand how leaders in the industry are stepping up to address these challenges and opportunities. Through a collaborative approach, the Pathfinders have identified key areas where DI can support destinations and contribute to a regenerative economy. Discover the key trends and opportunities in the industry brief.
Download Industry Brief  Read Press Release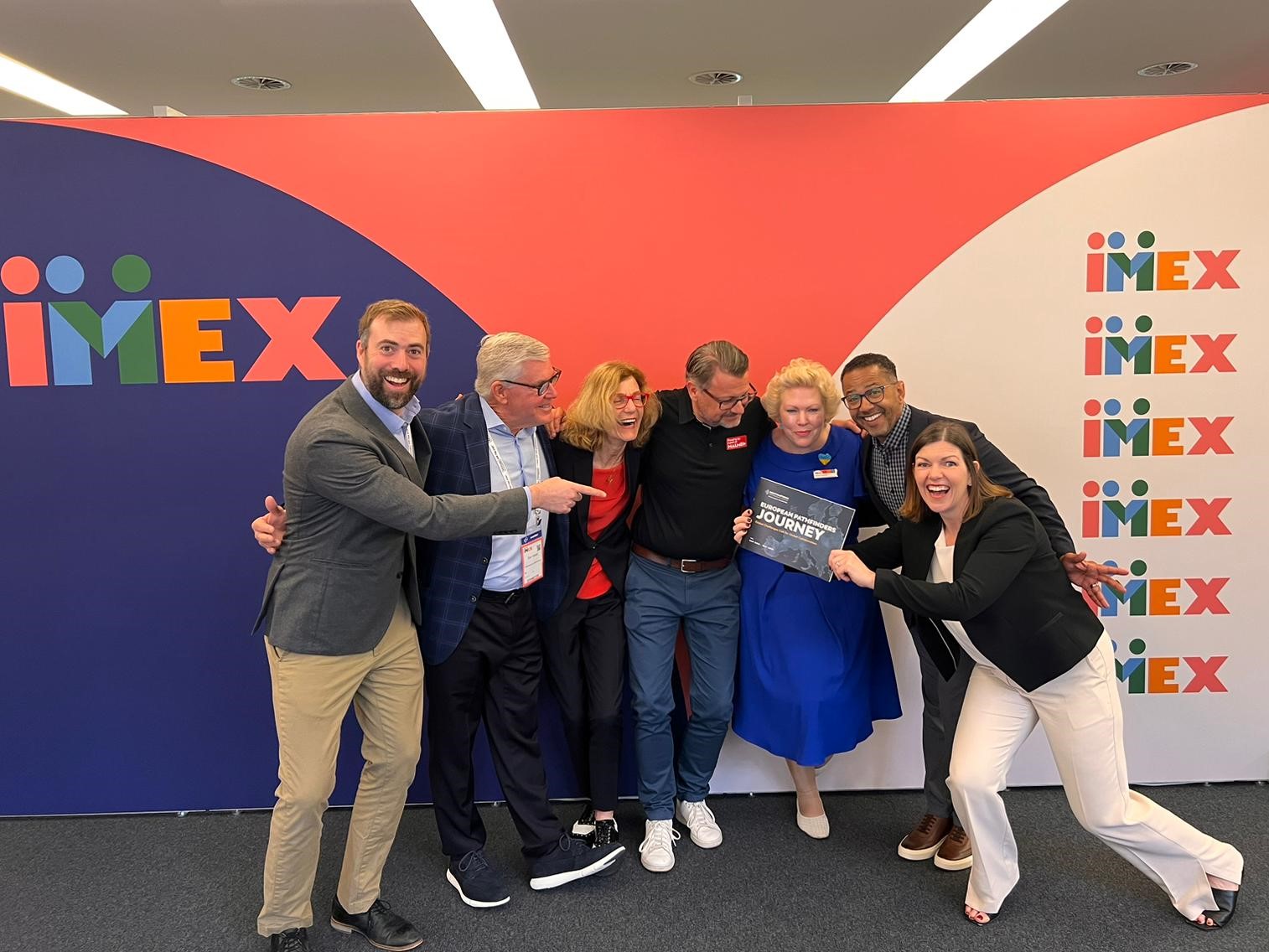 Why You Should Join
You will be part of creating a value proposition that will benefit the European destination organisation community.
Your whole organisation will benefit from memberships including access to tools, services and education offered through Destinations International.
Your thought leadership will be recognised through our whitepaper and various global activities.
You will learn from fellow Pathfinders and the broader Destinations International community.
The Journey So Far
Engagement during the 2022 Annual Convention including the European meeting, the community indicator conversation, a discussion with the 30 Under 30 group, and speaking in sessions.
We have held 3 virtual meetings so far in 2022.
The first Pathfinders in-person meeting took place in Vienna in October, 2022.
The second Pathfinders in-person meeting took place in Krakow in November, 2022.
The third Pathfinders in-person meeting took place in Barcelona at IBTM in November, 2022.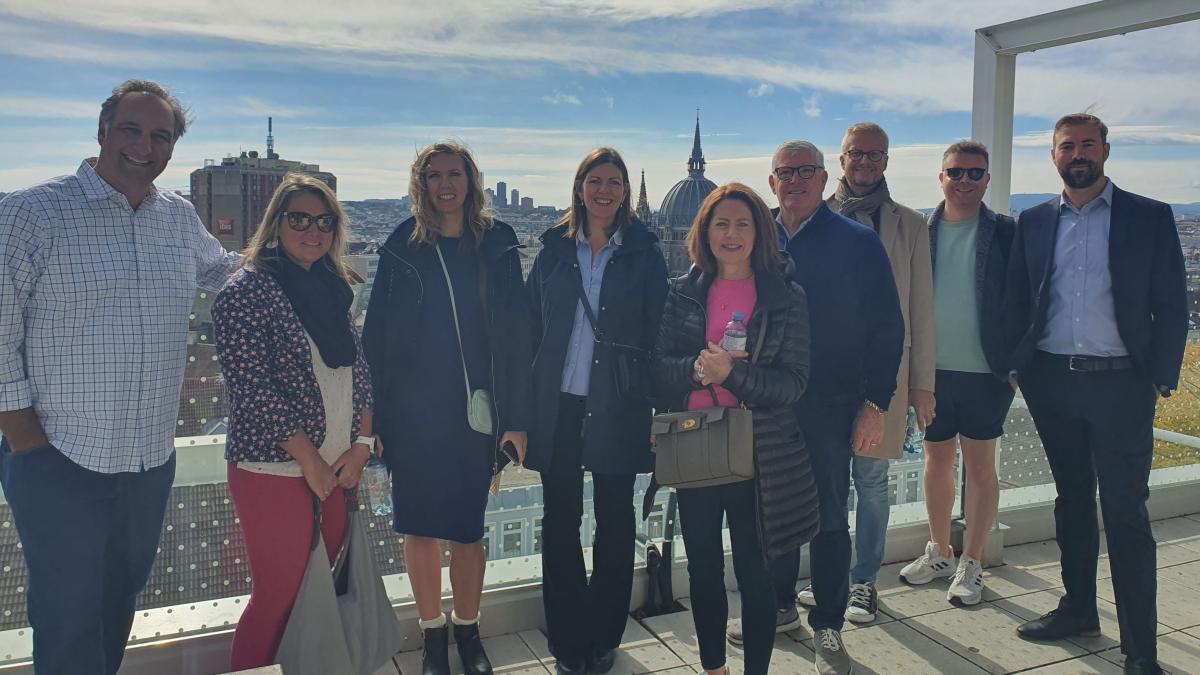 The 2023 Pathfinders
Antwerp & Partners Convention Bureau, Kim de Becker
Athens Development and Destination Management Agency, Alexia Panagiotopoulou
Budapest Convention Bureau, Noemi Molnar-Gyori
Destination Fyn, Kirsten Rudbeck
East Sweden Convention Bureau, Jenny Irwin
Event Wales, Welsh Government, Heledd Williams
Fáilte Ireland, Paul Mockler
Geneva Tourisme & Convention Foundation, Alain Pittet
Glasgow Convention Bureau, Campbell Arnott
Istanbul Convention & Visitors Bureau, Cemil Kilic
Liverpool City Council (Marketing Liverpool), Jenny Jensen
Lviv Convention Bureau, Yuliia Katynska
Malmö Convention Bureau, Johan Menso
NewcastleGateshead Initiative, Ian Thomas 
The Netherlands Board of Tourism & Conventions, Antonia Koedijk
Toerisme Veluwe Arnhem Nijmegen, Herre Dijkema 
Turisme de Barcelona/ Ajuntament de Barcelona, Rosa Bada
Türkiye Tourism Promotion and Development Agency, Esra Güler
Visit Oulu, Yrjötapio Kivisaari
Visit Rovaniemi, Sanna Karkkainen
VisitScotland, Rory Archibald
Wonderful Copenhagen, Convention Bureau, Cathrine Seidel Tvede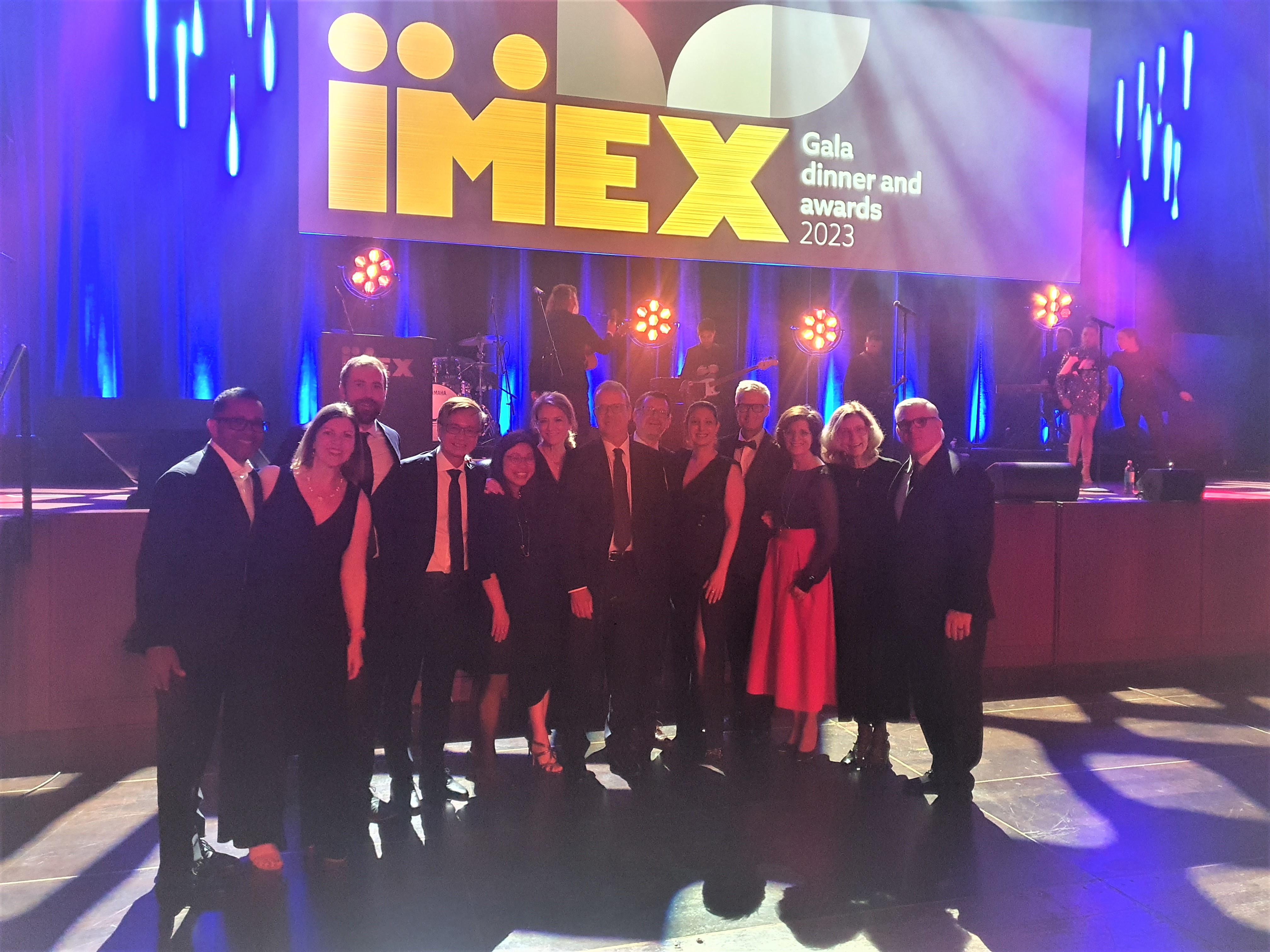 Where You Can Find Us
Pathfinders in Person 2023 workshop:

On 20th September 2023 in Copenhagen, we will be holding our meeting in the DAC (Danish Architecture Centre).  This year Copenhagen is celebrating being the World Capital of Architecture. If you are interested in being part of the workshop and to learn more please reach out to Jane Cunningham.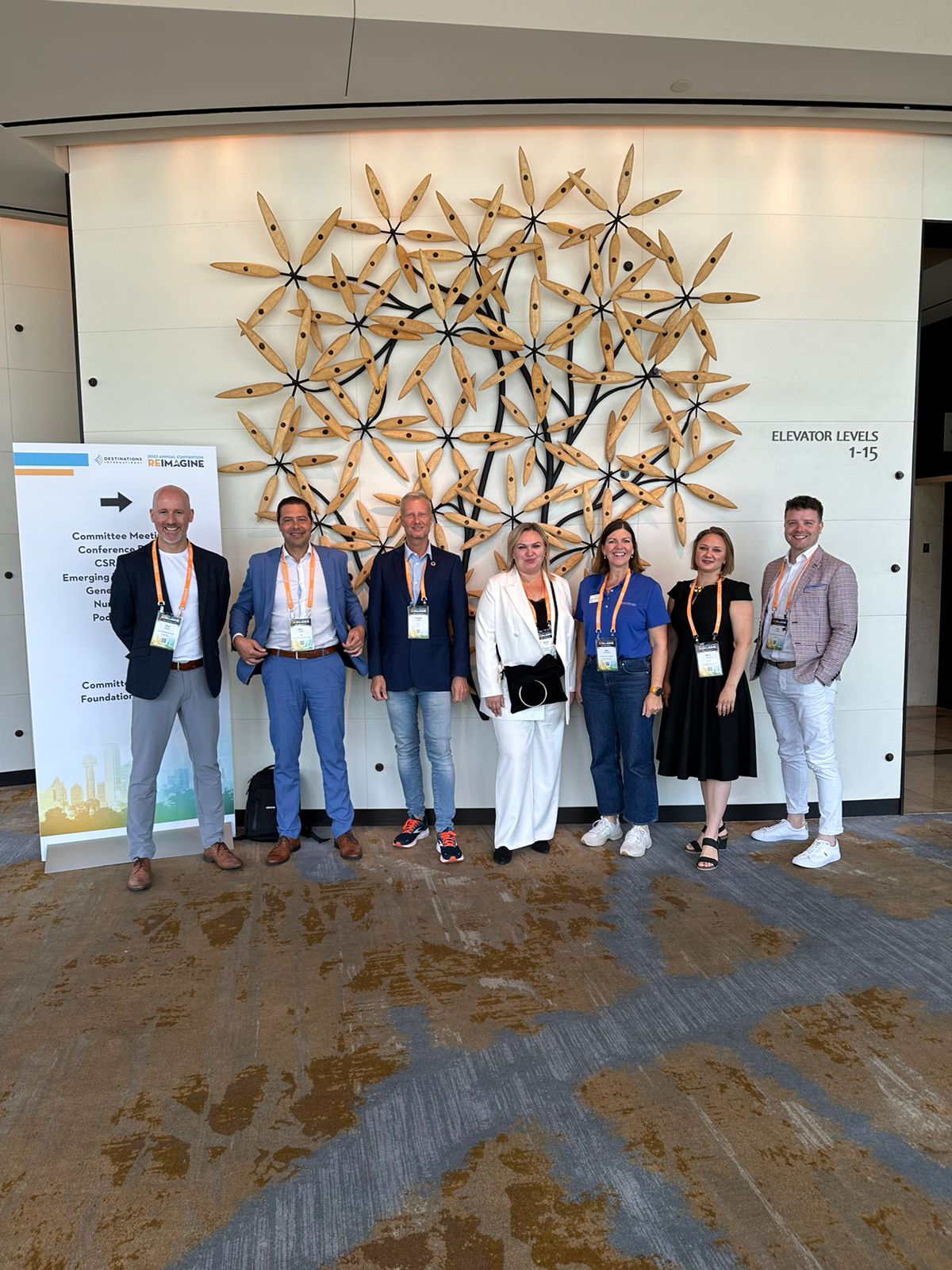 More Information
For more information or to apply to participate in the Pathfinders Programme, contact Jane Cunningham, Director of European Engagement at [email protected].