How to Recharge Young Staff
By Alyssa Poulin, Destinations International
Let's be real here. We put on our best smiling faces for the nonstop Zoom calls but we are all feeling a bit sluggish. Here are some ways to recharge and reinspire your young staffers during this final leg of the pandemic, as we wade into the next normal.
Offer them professional development opportunities
Last week, Destinations International unveiled its refreshed Professional in Destination Management (PDM) certificate program. PDM provides those new to the destination organization side of the industry (less than one year of experience) with cutting-edge education, offering entry-level personnel the critical skills and knowledge necessary to start their careers in the travel and tourism industry. Learn more about the updated online PDM certificate program and find other educational opportunities here.
Assign them a thought-provoking project
Get their creative juices flowing by assigning a project outside of their comfort zone or in collaboration with another department. With all the pressures we are currently under, make sure to be clear on timelines and expectations.
Rethink staff meetings and limit emails to clear through the slog of content
Consider: are there ways you can be more concise with your staff-wide communications? Could you save up your thoughts and send one consolidated email in the afternoon? Take this opportunity to rethink your internal meetings, too. Could any become consolidated, or a few calls made camera-optional? Clearing through some of the slog of newsletters and emails can help give your team some breathing room to be more innovative.
Reevaluate and share out your mission statements. Better yet, ask for their suggestions.
Remind your team what this is all for. And why not take this opportunity to ask for their thoughts on how to improve your mission statement? Check out Finding Our Cornerstone for ideas around perfecting your "mission" and "about us" statements.
Suggest they connect with their peers
Social isolation has made us look to others for solidarity, even virtually. Our members-only Online Community gives your team the opportunity to engage with industry professionals working in their same departments to exchange ideas, practices, and solutions. Click here for a full list of discussion groups in the Online Community. Also, consider sending them to an upcoming educational and networking event – either virtually or in person.
Schedule one-on-one time to collect their ideas and gauge how they are feeling
With the seemingly infinite barrage of meetings and tasks on your plate, it is easy to become lax on your check-in schedule. Make time for a one-on-one with your younger team members to gauge how they are feeling and ask for their input. Perhaps they have been holding on to some ground-breaking ideas, and every destination organization should welcome a dose of innovation right now.
About Alyssa: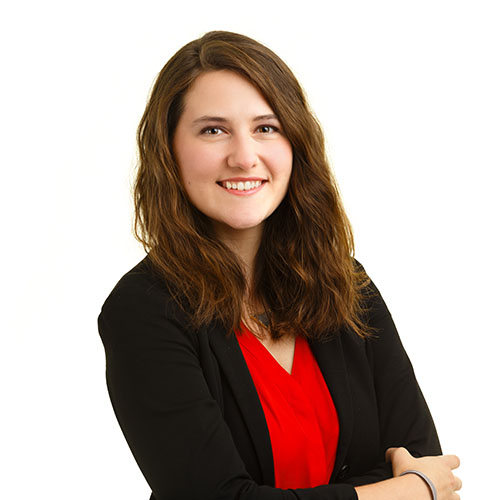 With over five years of sales and tourism experience, and 10 years in client-facing roles, Alyssa Poulin is Destinations International's Product Engagement Manager. Poulin believes in the power of sustainable travel and maintains a holistic view of the tourism ecosystem. While obtaining her Masters in Tourism Administration at The George Washington University, she provided destination development research and consultation for tourism organizations across the US, Europe, and the Caribbean.
In her previous role as the Sales Manager for a portfolio of four Marriott hotels, she directed sales for the corporate, government, and tour and travel market segments. Prior to that role, she ran the Certified Tourism Ambassador Program at the Journey Through Hallowed Ground National Heritage Area and National Scenic Byway. There, she built lasting relationships with over 200 historic sites, Main Street communities, hoteliers, and other tourism businesses throughout Maryland, Pennsylvania, Virginia, and West Virginia. In this capacity, she trained and managed membership of over 600 frontline hospitality employees while promoting the region as a visitor destination.