Generative AI: An Interview with ChatGPT
By: Jack Johnson, Destinations International
This year Destinations International placed a new item, the Evolution of Digital Platforms, on our annual list of 8 Significant Issues and Strategic Opportunities that affect destination organizations. We stated that "destinations must understand the next generation of technological advancements that aim to disrupt the travel and tourism industry – and will most certainly affect how destination organizations interact with residents and potential visitors." Two leading examples of what we were thinking about with that statement are the creation of the metaverse, which many feel may be the new iteration of the internet, and growing development of artificial intelligence (AI), in particular, generative AI.
As new artificial intelligence (AI) technologies, such as ChatGPT, have captured the public's imagination and corporate dollars, it seems to many that we are at another tipping point in technological advancement that will once again jolt the way the travel and tourism sector does business. Following in the footsteps of the internet, websites, search engines, mobile technologies, social media and others, the latest artificial intelligence technologies, specifically generative AI, is something that we will need to understand and adapt to.
Forbes magazine recently noted that the generative AI revolution is creating the next phase of autonomous enterprise. They reference an article in the Financial Times that stated investments in generative AI in 2022 exceeded $2 billion. They went on to point out that OpenAI, the creator of the current wonderkid of generative AI - ChatGPT, had a valuation for a potential sale of some shares set at an impressive $29 billion. This shows the immensity of the interest from investors in generative AI technology.
As the world continues to embrace technology and automation, businesses are beginning to explore the infinite possibilities of generative AI. This type of AI is on the cusp of creating autonomous, self-sustaining digital-only enterprises that can interact with humans without the active need for human interaction.
To learn more, I decided to go to an expert. I decided to have a conversation with ChatGPT to discuss the potential effect it would have on our sector. The following is a copy of my "conversation" with ChatGPT. Now I should point out that ChatGPT is still a work in progress. Most of its learning is from materials created before September 2021. I have spent a lot of time before this interview quizzing it about things I know a lot about and have found serious omissions or sometimes outright errors. But I also found a lot of good information that led to a lot of new questions. And given where this technology is going, I thought it still worthwhile to have this conversation and share it with you with no edits (note that links were inserted by us and not ChatGPT).
An Interview with ChatGPT
Q: How would you define generative AI?
A: "Generative AI refers to a type of artificial intelligence that is designed to generate new data, such as images, videos, or text, that is similar in style or content to the data that it was trained on.
Generative AI is typically based on deep learning techniques, which involve training large neural networks on vast amounts of data in order to learn complex patterns and relationships. Once the model has been trained, it can then be used to generate new data that is similar to the training data, but not an exact copy.
For example, a generative AI model trained on a dataset of images of flowers might be able to generate new images of flowers that it has never seen before, based on the patterns and relationships it learned from the training data.
Generative AI has many potential applications in fields such as content creation, design, and gaming, as well as in scientific research and data analysis. However, there are also concerns about the potential misuse or unintended consequences of generative AI, such as the creation of fake or misleading content."
About the Author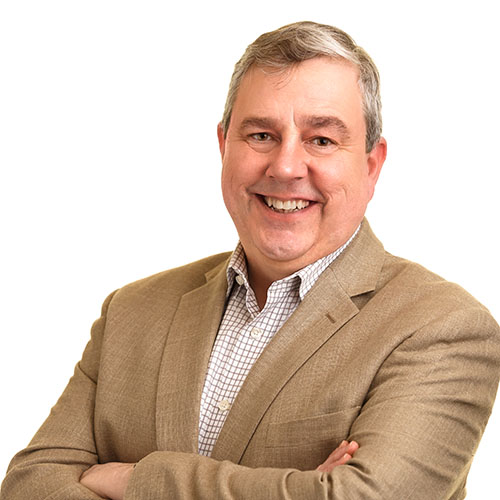 Chief Advocacy Officer
Destinations International