Oklahoma City's Success in Connecting Event Strategies through its Intellectual Capital
For planning professionals looking to tap into a community's intellectual capital, deeper destination connections mean deeper societal impacts—which has proven true in Oklahoma City.
Destination organizations, like Visit Oklahoma City (OKC), are being put in a position that allows them to share who they are as a community and how the partnership between local connections and visitors can not only create a positive and lasting impact for both sides but benefit your business events strategy.
From Tragedy to Change
The events of April 19, 1995, rocked the nation when a large building was reduced to rubble, and 168 innocent lives were lost. As the community moved forward in hopes of healing, they came together to create Oklahoma City National Memorial & Museum on the grounds of the tragedy. Eventually, they made it a place for continued and overall better con.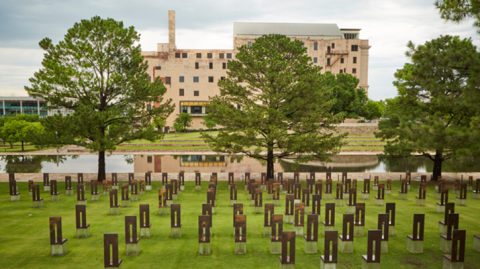 Better Conversations For Meaningful Meetings
Every destination has learning lessons. Visit OKC has taken that message and made it progressive for today's generation but still relevant for all with the Better Conversations program.
The platform's purpose is to allow people to have an open dialogue around difficult topics and share their stances on what they believe in. Over the last year or so, Visit OKC saw how the program could be elevated through the power of travel and the power of conventions to serve a B2B audience, as well.
For business event strategists looking to tap into the community's intellectual capital, Visit OKC works with them to provide access to potential keynote speakers, create off-site experiences at the memorial, and incorporate Better Conversations into their content, takeaways, or social responsibility efforts.
"It's the old saying that tourism is a force of good and breaks down barriers."
- Zac Craig, President, Visit OKC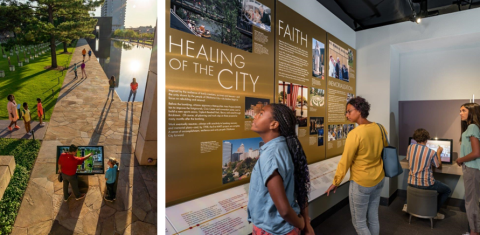 Value-Based Action At Its Best
In maximizing a destination's assets—whether it's key initiatives for intellectual capital, workforce development, sustainability or equity, diversity and inclusion (EDI)—the attendee experience is enhanced by creating a sense of belonging and having a meaningful impact. Collaborating with a destination organization that prioritizes similar core values creates stronger partnerships and successful events.
The RFP of the Future For Business Event Strategies
As viewpoints and priorities shift, Requests For Proposals (RFPs) have followed suit to be a more inclusive tool that focuses on the meeting and attendee needs. With that have come opportunities for more meaningful connections between the destination organization and planning professionals—benefiting business event strategies overall.
"There are a lot of controversial topics that are out there. How can we actually bring those up and move forward as well? That's what Better Conversations does and that's what it does right here [in Oklahoma City] because it's so organic with what we're dealing with here in our destination."
- Zac Craig, President, Visit OKC