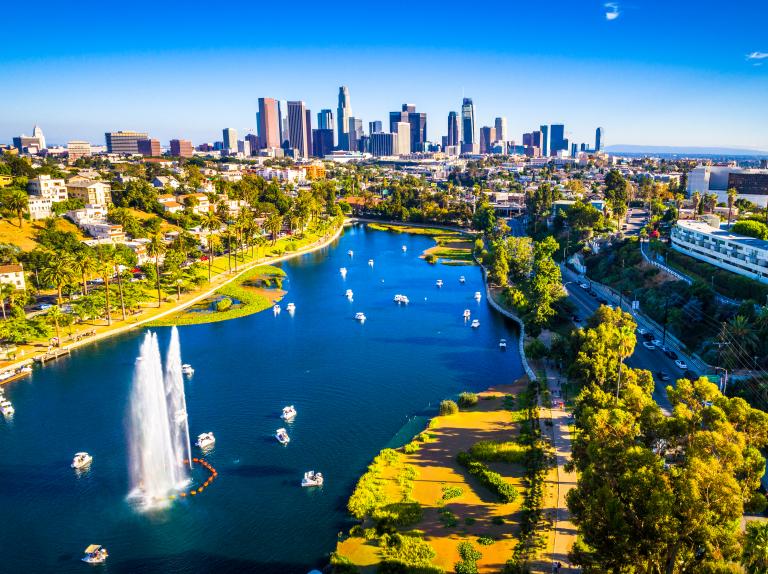 Image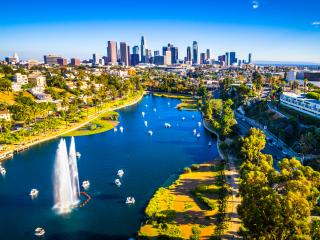 LA Tourism partners with various organizations throughout the region to help business events strategists achieve their corporate social responsibility goals through community-driven experiences – many of which bolster the values of equity, diversity and inclusion and create a workforce of the future.
Frank Lloyd Wright once said, "Tip the world over on its side and everything loose will land in Los Angeles." There is an undeniable magnetism within LA that attracts inspiration, ideas and people worldwide. As one of the most internationally well-known destinations, it is often characterized outwardly for its glitz, glamour and golden sunsets; however, inside is a sense of belonging and spirit of community that can be felt and experienced while there – like at a meeting or convention. 
Meetings with devoted corporate social responsibility (CSR) initiatives have become imperatives for many planning professionals and can have an impact on the entire event experience more than any other aspect. LA Tourism (LAT) is the city's Convention & Visitors Bureau (CVB) and partners with various organizations and nonprofits throughout the region to help business events strategists achieve their CSR and impact goals through community-driven experiences – many of which bolster the values of equity, diversity and inclusion (EDI) and identify talent that will become the future workforce.
This is "The Spirit of Community" in LA.
With LAT invested in making impacts beyond the economics of group business, the opportunities for business event strategists and their attendees to contribute needed further awareness. The solution: talk the talk for the destination that continues to walk the walk, showing the powerful impacts of LA's community and business sectors coming together.
EDI and CSR aren't brand campaign strategies. For CVBs and destinations, they're reflections of leadership and community. For LA, they're intrinsic values and responsibilities. "One of Los Angeles' greatest strengths is the diversity of our community," says Darren Green, chief sales officer of LAT. "What we do to make experiences truly experiential is get people to feel what they're doing and see firsthand the impact they can have." 
The Power of Imaginative Collaboration
It is a powerful thing to see what can be created when people come together. Derivative of Los Angeles Mayor Eric Garcetti's pledge to improve social and economic equity in the region is one of the most inspiring programs in the convention and trade show sector: the LACC Career Academy – brought to life by the L.A. City Tourism Department (CTD) and in a unique partnership Los Angeles Convention Center (LACC), LA Tourism, and the Los Angeles Unified School District.
The LACC Career Academy gives students in the region's historically underserved areas the opportunity to visit the convention center for a V.I.P. experience during a convention or event and engage with national and global leaders working in various industries – leaders who, like many of the students, might not have had traditional paths to get to where they are professionally.
LA Case Study: Career Academy Video - Video
May 20, 2022
LA Case Study: Innovative and Purposeful Experiences
As for how the Career Academy came to be, "we looked at the mix of businesses and associations in LA and thought, what can we do? It occurred to us that when we have a tech or medical conference or a corporate event, there is an opportunity to meet inspiring speakers, employers and leaders (literally, in our building and in Los Angeles)," says Doane Liu, executive director of the CTD. "We knew this was a great opportunity for the boys and girls in middle school and high school that don't have exposure to careers and leaders like the ones that are represented in LACC for a conference or convention."
The student-based Academy is one of the distinctive ways LA is enriching workforce development – expanding opportunities and removing barriers for the talent of the future.
Innovative and Purposeful Experiences
There is a different value added to an experience when giving back is at the root of it, expanding far beyond a meeting's end date. These experiences – from once-in-a-lifetime team building to custom volunteering programs – are continually brought to life in engaging ways throughout LA's business events industry and made possible by the city's dynamism and the heart of its people.
And while causes such as donations and the distribution of necessities are essential contributions to the welfare of others, LA's unique initiatives in action are making long-lasting impacts – whether it is on the floor of a trade show or on the pavement of the diverse communities that make up the city.
LA Case Study: Corporate Social Responsibility Video - Video
May 20, 2022
LA Case Study: Telling the Stories
Telling the Stories
Digital Edge partnered with LAT to become the digital storytellers for the tourism bureau, showing how the organization is inherently welcoming, deep-rooted in community and truly distinctive in its leadership and investment in giving back.
Mya Surrency, the co-founder of Digital Edge, recalls, "the stories were there. The involvement was there. When I heard about the LA Career Academy, I knew it was something special and something different. We believed it was important to illuminate what was happening in LA – to share how they are doing more than just talking the talk, but truly having an impact from an EDI perspective with these innovative programs."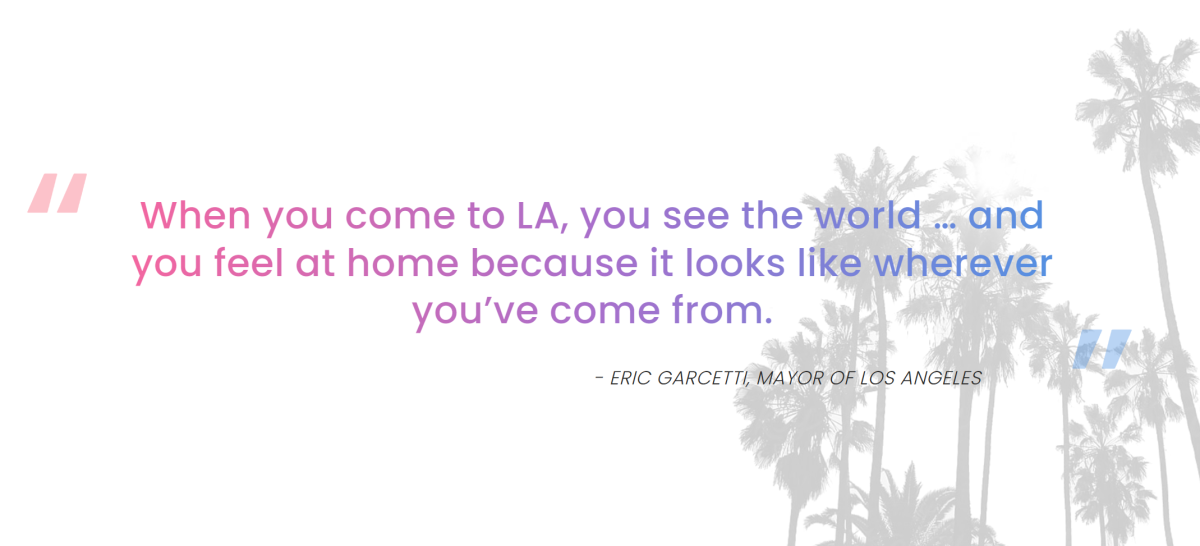 Takeaways, Tips & Insights
Attendees want to be a part of a positive impact on the world around them.
Forbes recently reported that 70% of employees say they wouldn't work for a company without a strong purpose. CVBs are essential in providing business event professionals purpose-driven opportunities for their groups, and help incorporate these opportunities while those groups are meeting in the destination.
(Porter Novelli's 2021 Purpose Tracker Report)
Plan experiences with deeper connections.
The future meeting attendee is Gen Z, and many want stimulating, authentic experiences with a "do good" mantra that reflects their lifestyle and values. Like millennials, Gen Z puts great emphasis on philanthropy. They want to push innovation on how to connect in personal and professional ways. (Pathable.com, Event Planners Guide to Gen Z)
It takes a village … and a variety of resources.
Business events strategists are some of the most resourceful professionals. Still, they might be unaware that CVBs are a well of resources – with local knowledge bases and unique networks and partnerships throughout their communities. Planning professionals can tap into these resources and services to find new and different opportunities that create a true impact.
Silent partnerships can be the most consequential.
CVBs are often behind the screens and scenes, building community alliances and opportunities for purposeful experiences. When comparing different options for the next meeting or event location, ask the organization what they're doing to elevate local voices and underrepresented businesses and if there are any experiences available to groups beyond the norm. This could be the standout in a crowd of rates, dates and specs. 
A spirit of community. A team of representatives.
Connect with LA Tourism to help you create a real, long-lasting influence while meeting in Los Angeles.