Image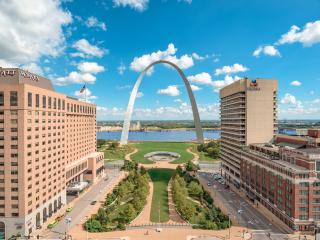 Marketing with a Laser-Sharp Focus
With work on a $175 million expansion to a major convention center under way, Explore St. Louis knew it was time to revamp lead generation. Its efforts led to double-digit returns on lead volume. And at the heart of this success is Explore St. Louis' focus on the human side of data.
Meetings: St. Louis Text 1
Targeting the right people
Event planning is an everchanging field. Tastes and needs change over time and CVBs are pressed to keep up with these changes. And when a destination has made major improvements, it needs to get the word out.
"One of our top priorities is to help meeting planners maximize the experience on behalf of their attendees. We pay close attention to sharing what our destination can offer that extends beyond the meeting space," says Brian Hall, Chief Marketing Officer of Explore St. Louis.
To effectively get the word out, Explore St. Louis focused on a key demographic: associations. With this focus in mind, they implemented marketing strategies that would get prospective customers to actually visit St. Louis. Choosing a meeting space is about so much more than brick and mortar. A successful event is about the people.
Meetings: St. Louis Text 2
The Catalyst for Change
St. Louis knew it needed to grow to accommodate events. Before 2018, no convention centers had enough space to meet the demands of ingress and egress of freight for certain events. This need was important to customers who wanted to have more flexibility with their exhibits.
"It's very simple. More freight equals more revenue opportunities for our guests," Hall says.
Legislation was passed in December of 2018 for economic drivers, including a $175 million expansion to the Americas Center Convention Complex. The updated facility will be completed by 2023.
The new facility includes:
65,000 sq feet of meeting space
A new state-of-the art contiguously connected meeting and event space that generates camaraderie and improves efficiencies
Home to the heart of it all, the America's Center makes it easy for attendees to experience the vibrant culture that St. Louis offers both inside and outside of the convention center.
With this change, St. Louis became better equipped to meet the needs of meetings and events planners. The next challenge was getting the word out.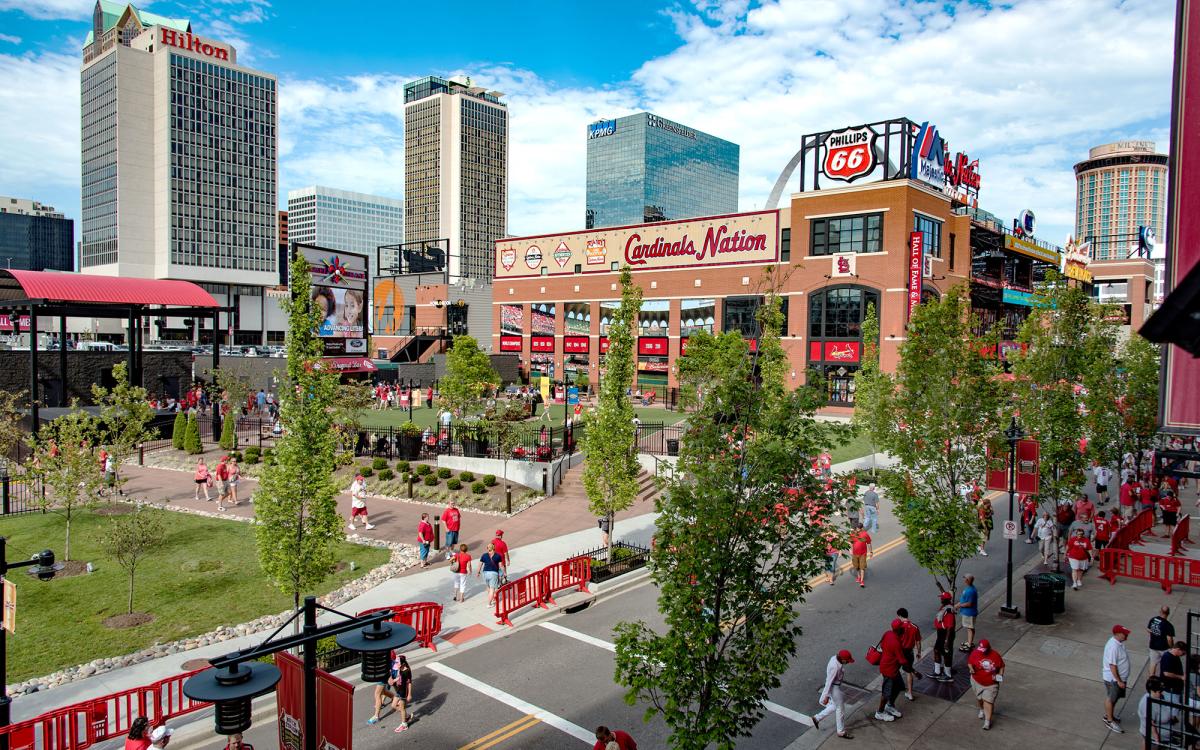 Meetings: St. Louis Text 3
Targeting Associations
Not every event or meeting is a good fit for a destination. Explore St. Louis knew it wanted to expend its energy on marketing to key demographics. To define who that would be, Explore St. Louis studied different types of meetings and events.
They landed on associations, groups of like-minded people brought together by a specific industry or cause. Associations are a key demographic because "They're brought together with a purpose in mind. With a goal to convene, excite and inform their delegates. At the core, associations were built to meet," Hall says.
St. Louis already had world-class restaurants, entertainment options, and local vibrancy. With the expanded facility on the way, it was a no-brainer to market to and inform associations of everything St. Louis has to offer.
Meetings: St. Louis Text 4
The Human Side
Once it had the audience firmly in place, Explore St. Louis used marketing tools to reach that audience a number of ways:
The creation of landing pages
B-roll, photography and other collateral
Testimonials featuring stakeholders
But the marketing activity never lost sight of the human aspect.
"First and foremost, meeting customers are consumers. They are human beings. They make decisions for both practical and emotional reasons. But the first thing that they need to do is like you. Then they need to consider learning more about you," Hall says.
To keep the human element front-and-center, Explore St. Louis created a series of digital and conventional advertising featuring well-known St. Louis celebrities. The celebrities chat about what the city means to them, creating an emotional connection to the city.
"These stories help strengthen those connections that we nurture and grow into long-standing relationships," Hall says.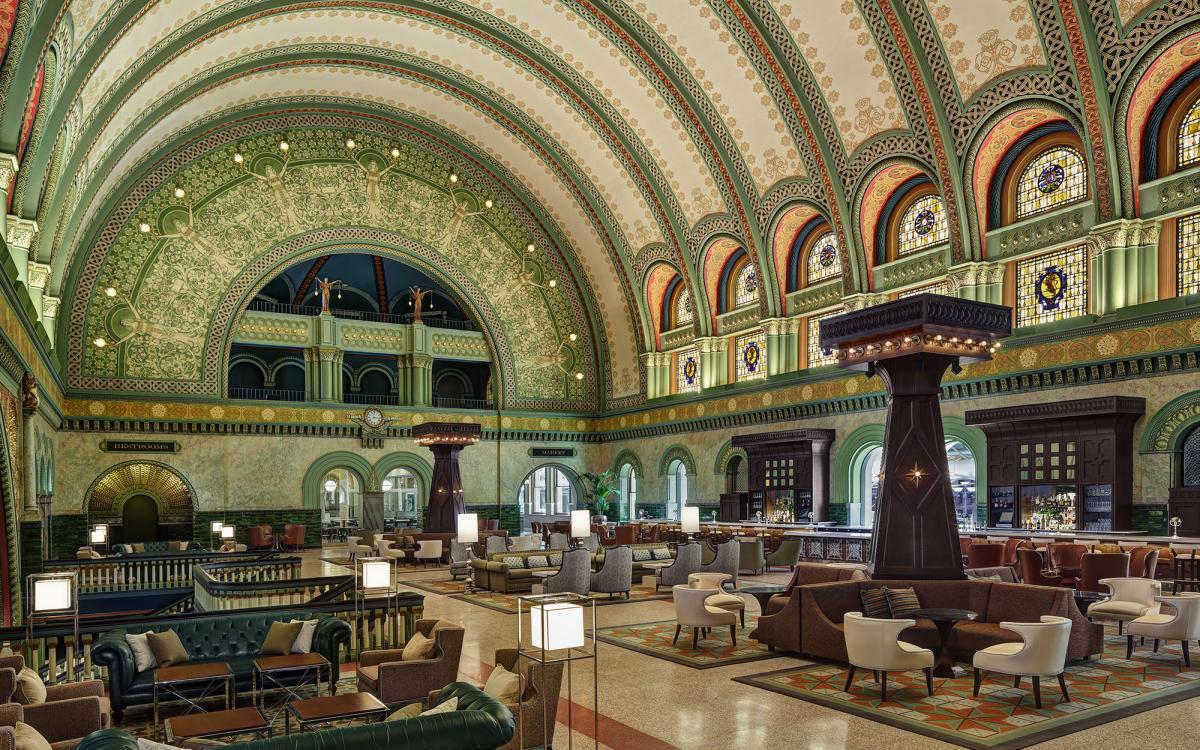 Meetings: St. Louis Text 5
Reaching the Right People
Explore St. Louis' combination of targeted marketing and human-centered stories worked. The number of individuals considering St. Louis as their consideration set increased and conversions are at a higher rate than ever before.
The results include:
More lead volume coming in from all channels including CVENT and direct leads
Overall, lead volume is up 12% YOY (comparing 2017/2018)
To date for 2019, lead volume is up again by double-digits
This success wouldn't have been possible without the local community. Explore St. Louis believes meetings are about human beings coming together, having an authentic destination experience, learning and exchanging best practices and ideas, then bringing all of that knowledge back home.
Working with locals who are members of regional and national associations has helped attract meetings to St. Louis, including the Short Line Rail Association of the US.
And Hall says all of this success can be boiled down to the community:
"A community that is rich in innovation is rich in problem solving and a competitive atmosphere."
For more on St. Louis marketing, watch The Connectors, a series invested in the events industry.
Meetings: St. Louis Button
List Type
Text with Multiple Buttons