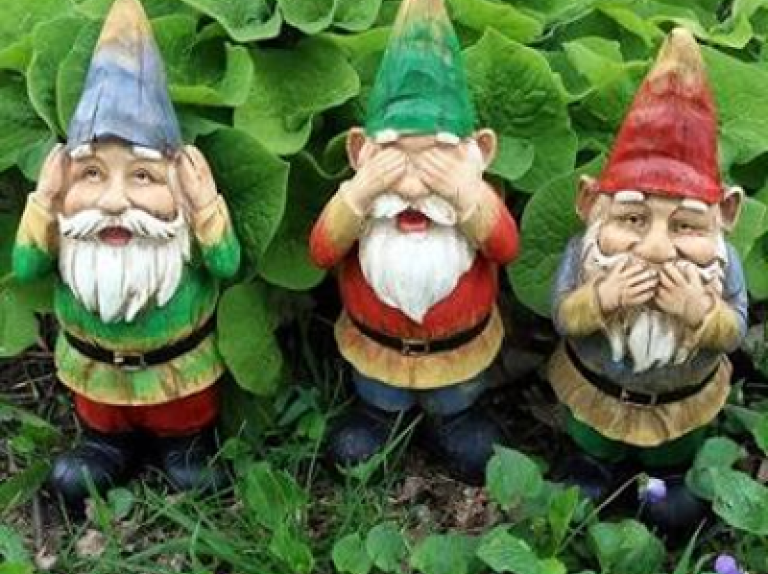 By Jack Johnson, Destinations International
Do delays in global supply chains portend inflation for consumers? 
The United Press International(UPI) is reporting that garden stores in the United Kingdom are facing a garden gnome shortage of seismic dimensions. No gnome, whether it is made of plastic, stone, or concrete, has been spared. Noted garden gnome expert Ian Byrne, assistant manager of Highfield Garden World in Whitminster, Gloucestershire, was recently quoted in an interview with the Guardian saying "There aren't any [gnomes]." He went on to say, "We haven't seen a gnome in six months now, unfortunately." "Unfortunately" is putting it mildly.
The BBC further quoted Mr. Byrne as pointing out that "Raw materials are becoming a bit of an issue and unfortunately gnomes are a victim of that shortage of supply." Garden Centre Association chief executive, Iain Wylie, added: "While garden gnomes are not top of everyone's list, gardening has been very popular during lockdown...and correspondingly we've had difficult times where supply chains have been under pressure. With goods arriving from abroad, garden centres were affected by the ship getting stuck in the canal as much as any other industry. Garden furniture, ornaments, of which gnomes would be some, being stuck in containers trying to come over here."  In other words, there is a direct link of the recent blockage of the Suez Canal to the great garden gnome shortage.
As if the gnome unavailability was not enough, supply chain problems have claimed another victim - ketchup packets. America apparently is dealing with a shortage of ketchup packets after experiencing a boost in to-go orders. Relief may be in sight as Heinz, the biggest ketchup producer in the country, pledged a 25% increase in production to meet demand. "We made strategic manufacturing investments at the start of the pandemic to keep up with the surge in demand for ketchup packets," Heinz executive Steve Cornell recently said. While this is welcome news, this hasn't prevented hoarding and price gouging on eBay.
As CNN has pointed out, even before the recent blockage in the Suez Canal, global supply chains were being stretched to the limits, making it much more expensive to move goods around the world and causing shortages of everything from exercise bikes to cheese at a time of unprecedented demand. The list of items that have suffered shortages is long. The coronavirus has wreaked havoc on global supply chains, as lockdowns temporarily closed factories and disrupted the normal flow of trade. Since then, a seemingly insatiable demand from shoppers stuck at home for goods like televisions, furniture and exercise bikes has stretched suppliers and made it difficult for consumers to find the products they would like to buy. Manufacturers have also struggled to secure parts. This has been a particularly big issue for the global auto industry, which has had to idle plants around the world because it cannot secure enough computer chips needed to build vehicles.
Bob Biesterfeld, the CEO of C.H. Robinson, one of the world's largest logistics firms was quoted by CNN saying "There's been a great convergence of constraints in supply chains like I've never seen before. It really has been unprecedented." He went on to add that the bottlenecks are widespread, affecting transport by air, ocean, and road.
In the end, the real problem is more than lack of gnomes and ketchup packets. We need to keep a close eye on how these shortages affect prices. If they trigger a sharp uptick in costs, it could feed the inflation fears that have dogged many economists in recent months. It could also speed the return of manufacturing to closer to home to reduce being held to the whims of the global supply chain.