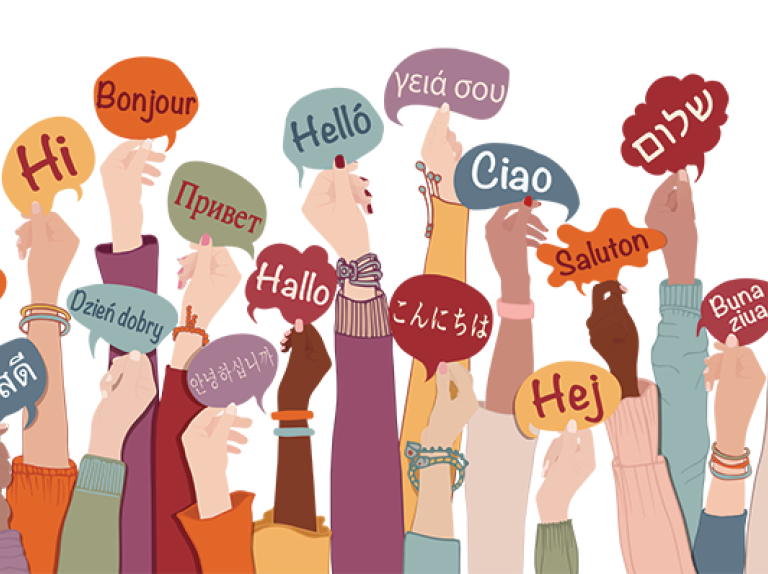 Bottom Line:
Within the travel and tourism industry, and our everyday lives, being able to understand and communicate with people of various cultures is a must skill, not a soft skill. 
How many places have you visited?
    Mexico or Canada?        Central America?        South America?        Africa?                Europe?            The Middle East?            Asia?                 Australia?             Antarctica?
Why do we like to travel? While people may be drawn to a certain location because of the landscape, food, etc., they also experience different cultures and expand their cultural knowledge. Travelling is a fantastic way to expand one's cultural competence.
Cultural Competency is not a soft skill, it is a must skill.
 
Cultural Competence is the ability to understand, communicate, and effectively interact with people across cultures, also known as Cultural Intelligence, Cultural Fluency, or Cultural Quotient. Cultural Competency encompasses being aware of one's own world view, developing positive attitudes towards cultural differences, and gaining knowledge of various cultural practices and world views. Within the travel and tourism industry, and our everyday lives, being able to understand and communicate with people of various cultures is a must skill. Cultural Competency enables you to establish and build professional relationships with partners, suppliers, buyers, vendors, colleagues, and everyone you come into contact with.
Cultural Competency Continuum

Traditionally, people thought of cultural competence like an on-off switch, either you understood and communicated with people from different cultures, or you didn't. We now think of Cultural Competency on a continuum, rather than a fixed stage or status:
a)    Cultural Incapacity: Seeking to make the culture of others appear to be wrong.
b)    Cultural Blindness: Unable or refusing to acknowledge the culture of others.
c)    Cultural Pre-Competence: Being aware of what one doesn't know about working in diverse settings. Initial levels of awareness after which a person/organization can move in a positive, constructive direction or they can falter, stop, and possibly regress.
d)    Cultural Competence: Viewing one's personal and organizational work as an interactive arrangement in which the educator enters into diverse settings in a manner that is additive to cultures that are different from the educator.
e)    Cultural Proficiency: Making the commitment to life-long learning for the purpose of being increasingly effective in serving the educational needs of cultural groups. Holding the vision of what can be and committing to assessments that serve as benchmarks on the road to student success.
Where would you place yourself and/or your organization on the cultural competence continuum? Have you thought about how to enhance your team's cultural competence? Are there people from certain cultures with which you regularly interact?
At the end of a recent India 101 workshop, a senior business leader in hospitality remarked, "Wow, this makes so much sense now. I can see how I missed the mark and what I can do now to make sure we build stronger relationships with the Indian community. I wish we'd done this training earlier. What other cultures do you offer?"

Regardless of where you are today, there is always an opportunity to elevate.

The Business Impact

Not only does travel expand our perspectives as individuals, but it is also invaluable in the workplace. Each time we visit a new place, we immerse ourselves in a new culture. By taking the time to learn about and experience different norms, protocols, and customs, you position yourself favorably. Cultural Competency can positively impact your bottom-line and can increase employee engagement. It empowers you and your teams to provide the best service to all and for all people of diverse backgrounds to feel seen, understood, and appreciated.
Here are 3 ways Cultural Competency can strengthen your business:
1)    Strengthen Partner Relations
Throughout the travel industry, we all know that you are working with vendors, owners, and partners and who are different from you. Take time to learn about people from a multitude of backgrounds – not just their businesses. Understanding their background will help you excel in the relationship.
2)    Talent Acquisition, Engagement, and Retention
Do you want to work at an organization that recognizes your major holidays? That celebrates your colleagues and their backgrounds? It is imperative that companies bring together people of diverse backgrounds and invest in thought diversity. Newer generations are seeking companies that have robust DE&I initiatives, sustainability efforts, community work, and a purpose beyond profits. When we lose an employee, it costs the company money and time to rehire and train a new person. When we keep our employees happy and engaged, our talent retention increases, and the ROI shows in the bottom line.
3)    Customer Acquisition
Cultural Competency drives sales. Using Cultural Competency builds strong stronger and more meaningful professional relationships. At Seva Global we believe that to make sales goals you need to first learn about other cultures, engage with the customer, and understand their cultural customs and needs. By taking these steps, it moves from transactional to substantive. You never know when the customer or client may refer someone to you or put you at the top of their list.

Think about what you can do to make a business impact at your company by being more culturally competent.
Traveling is a fantastic way to immerse yourself in another culture, and it is only the beginning. There are various other ways to educate yourself including multicultural podcasts, movies, books, etc. By engaging in your cultural competency journey, you're able to gain valuable skills, further your career, and create meaningful connections. Cultural Competency is a must skill for the 21st century and beyond. By investing in this skillset, you are giving yourself a head start and elevating your career trajectory, your team, and your business.

Lead with a global mindset and respect the differences that make a difference.