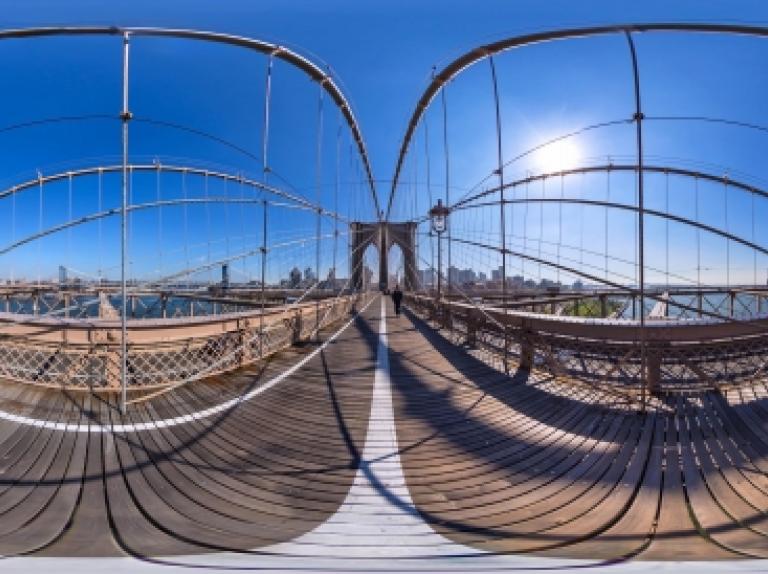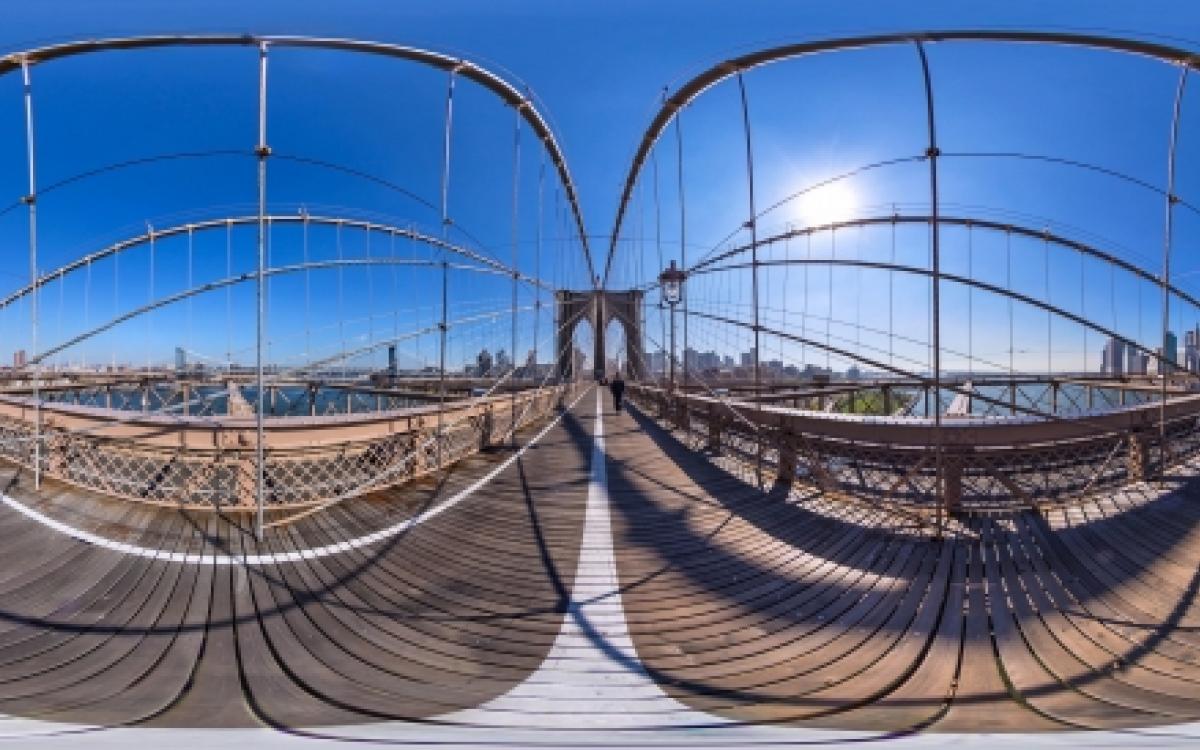 Thomas Cook test-drove virtual reality marketing in 10 of its European retail stores last year, letting consumers try on headsets that took them on a virtual helicopter tour over Manhattan in partnership with Brand USA. 
The result: VR-promoted New York excursion revenue skyrocketed 190 percent in those locations.
It's now filming VR content for its "Get Into Singapore" partnership with the Singapore Tourism Board, according to Graham Cook, head of digital operations for Thomas Cook.
Thomas Cook's experience with VR is typical. British Columbia generated 65 million media impressions with its "The Wild Within" VR experience and subsequently saw its visitor numbers increase 5 percent, Maya Lange, Destination BC's vice president of global marketing, told attendees at last summer's DMAI annual convention in Austin.
Virtual reality—the ability to put on a headset and find yourself immersed in an entirely new world—is an increasingly accessible technology, available on most smartphones. Users simply drop their iPhones, Samsungs or other major smartphone brands into a compatible VR headset and voila! They're on a cruise ship, behind the wheel of a new Audi or immersed in the excitement of a rock concert. 
These headsets are becoming more accessible by the minute. Brands as varied as Google, The New York Times, Coca-Cola, the New England Patriots and Lucasfilm are carpeting the nation with free cardboard VR headsets bearing their names and logos.  Samsung and its distributors—Best Buy, Costco, Sprint, and Target—are giving away hundreds of thousands of free Gear VR headsets with each pre-ordered Galaxy S7 and S7 Edge phone in a limited time offer. And Samsung promoted its phones' VR capabilities in commercials during the Oscars. Consumer demand is soaring—presales for the high-end and pricey Oculus and HTC Vive headphones ($599 and $799 respectively)—out performed both companies' expectations. 
And there are more modestly priced headsets out there already—the Gear and Merge, which works with all smartphones—are both an affordable $99.
That means that this enormously engaging medium is coming to the masses.  And virtual reality does more than just engage its audience. It moves people to action. No less an authority than Marriott's VP of brand marketing, Michael Dail, told Forbes Magazine in November that "every virtual trip increases the demand for physical travel."
"It brings the product to life. It helps close sales, it helps close bookings; it's a very big differentiator when you go to a big show," said Leroy Bridges, media and interactive director at Visit St. Pete Clearwater, which unveiled its first VR experience at IPW last June.
It allows destinations to differentiate themselves in a whole new way, Bridges said. At a promotional event with 15 other Visit Florida partners, Visit St. Pete Clearwater was the only destination with a VR headset. And that meant, while other Florida destinations were showing traditional photos and videos of their beautiful white beaches, Visit St. Pete Clearwater was allowing people to virtually walk in the sand.
VR was an integral part of Visit St. Pete/Clearwater's "Warmup Wednesdays" promotion in Chicago last month (February). In an industry first, the DMO partnered with Uber. When winter-weary Chicagoans opened up their Uber app expecting to see the map with icons for nearby Uber taxis, up popped Visit St. Pete Clearwater with a code for free rides on Wednesdays. The DMO gave away $50,000 worth of free rides. Ten cars were wrapped in sunny Clearwater St. Petersburg colors, three had VR headsets loaded with St. Pete Clearwater VR videos. Those riders could virtually escape Chicago's wintry chill during their ride.  
"In a world where there is so much noise and advertising, digitally, we had a captive audience," Bridges said.
But the buzz went beyond the Uber rides; the imaginative campaign—which also included St. Pete Clearwater wrapped L trains, elevator displays, free-t-shirts, hats and more— generated headlines in Chicago and Florida newspapers as well as in major online media. 
Bridges considers VR a must for any travel marketers.
"This is one of those technologies that people might not believe when they hear about it. But once you experience it, the dialog changes," he said, adding "You have to have it in your arsenal."
---
Kate Rice is an account executive with the virtual reality trailblazer, YouVisit, which has created more VR experiences than any other company in the world.