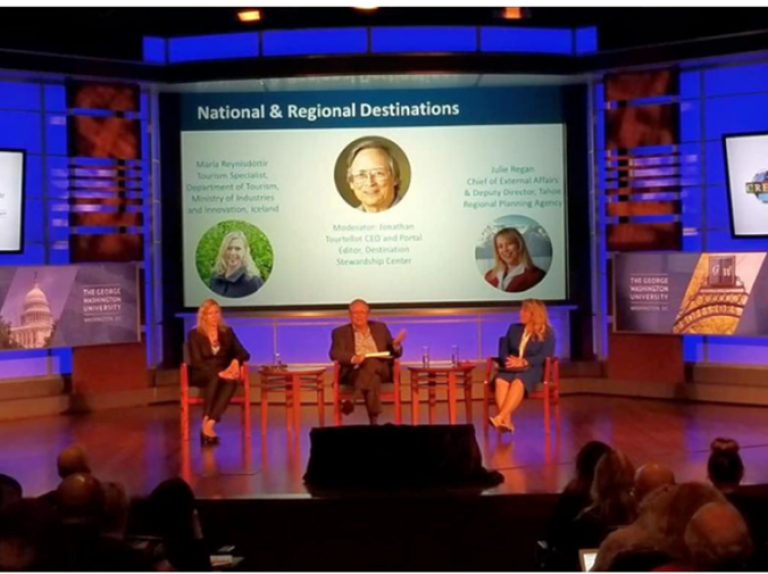 By: Stephanie Auslander, Destinations International
As part of World Tourism Day this year, the United Nations World Tourism Organization (UNWTO) is celebrating the travel sector with a new theme, rethinking tourism. The celebration will officially kick off on September 27 in Bali Indonesia; a destination that is at the forefront of reimagining tourism as a pillar of sustainable development. The industry will come together to celebrate tourism focusing on reimagining the industry in a more resilient and sustainable manner in both size and growth Organizations joining the celebration are encouraged to highlight the power of tourism to create jobs and make communities a better place to live, work, and invest.  
The UNWTO along with participating industry organizations are utilizing the day to focus on the future; a world in which the people and planet are put first and industry stakeholders, including government officials, local businesses, and communities come together to reimagine the future. For the first time in May 2022, the United Nations World Assembly, held a special debate on tourism at every level of government and industry, spanning both the public and private sectors. The observance of World Tourism Day seeks to put people at the center of the discussions to assess questions including where is tourism going? Where do we want to go? And how do we plan to get there?  
The UNWTO secretary shared his thoughts on this year's tourism day "The potential of tourism is enormous, and we have a shared responsibility to make sure it is fully realized. On World Tourism Day 2022, UNWTO calls on everyone, from tourism workers to tourists themselves, as well as small businesses, large corporations, and governments to reflect and rethink what we do and how we do it." (Secretary General Zurab Pololikashvili) 
World Tourism Day: Video - Video
September 12, 2022
World Tourism Day: Blog
Organizations celebrating World Tourism Day
The Center for Responsible Travel (CREST) is observing this year's theme of "Rethinking Tourism" through the lens of destination stewardship. Each year on World Tourism Day, the organization works with industry partners through a forum setting aimed at being solution oriented, inviting practitioners to discuss both challenges and successes they have faced in implementing tourism best practices. Destination stewardship references the shift towards putting both people and the planet first. The new strategy aims to have communities at the forefront of the conversation in tourism master planning with the intended goal of mitigating climate change, protecting biodiversity, and protection of a community's cultural identity. A more integrated approach in which communities are put first helps to preserve the unique qualities of a destination for generations to come. 
The organizations' goal for the event is a research-based discussion with practical examples of how organizations are implementing destination stewardship around the globe. Organizations who participate in the discussion should take away a better understanding of destination stewardship, know the benefits of community value-based marketing, and identify new roles within a destination that help to advance new or existing destination stewardship plans within a community. Previous events held on World Tourism Day have included topics around water crisis management, global pandemics, and seeking solutions to overtoruism. This year our VP of research and advocacy Andreas Weissenborn will be speaking virtually on a panel discussing the topic "Marketing as a means to further a destination."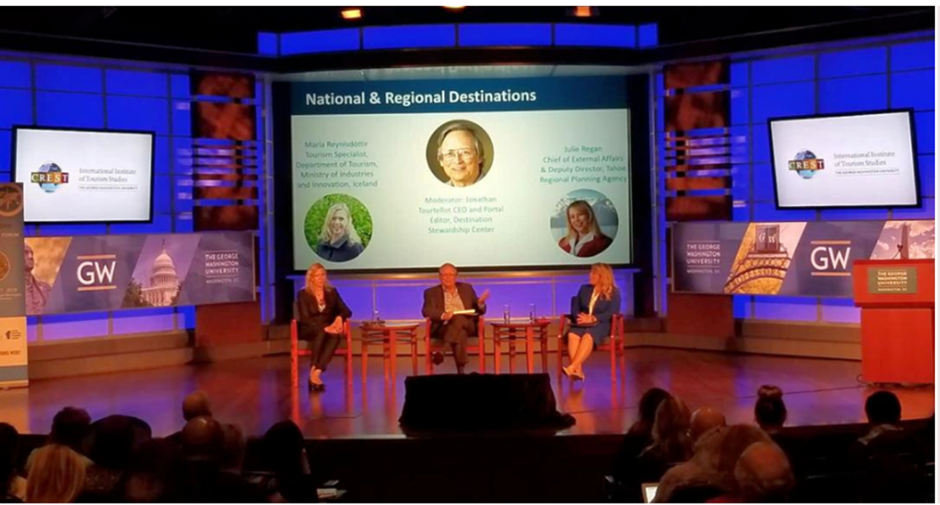 European Historic Thermal Towns Association
For this year's World Tourism Day, Europe is holding its International Thermal Tourism Congress in the Ourense Province of Spain centered around the three pillars of tourism, cultural heritage, and experience bringing in industry experts from various parts of the globe to discuss best practices on creating thermal destinations that encompass sustainability. Thermal Tourism: a new concept is thought to be one of the fastest growing segments to come from the pandemic as travelers will be searching for wellness experiences, looking to immerse themselves in the destination, and seeking increased interaction with the local inhabitants. Thermal Tourism embodies health and wellness in cultivating rich experiences for travelers, thermal heritage pillar focuses on restoring architecture and cultural identity of a destination, and Thermal experiences aim on identifying best practices in health and cultural tourism through panel discussions and networking. Workshops during the congress include concepts on Promoting Europe as a destination in the next year, identifying the cultural roots of Europe in cultural heritage and sustainable tourism through European Values, and identifying future opportunities for the tourism sector.  
Thermal Tourism is increasingly seen as a powerful tool in helping to foster sustainable development goals including being a model for other tourism products. This niche of the tourism sector can help preserve the world thermal heritage resources that are cultural, intangible, and natural. In addition, the Congress aims to highlight the tourism segment's ability to provide socio-economic benefits to both urban and rural areas, create stable employment, and income potential opportunities for communities. Thermal Tourism creates enriching experiences for travelers through the applications of mud baths, spa centers, drinking cures, and inhalation treatments.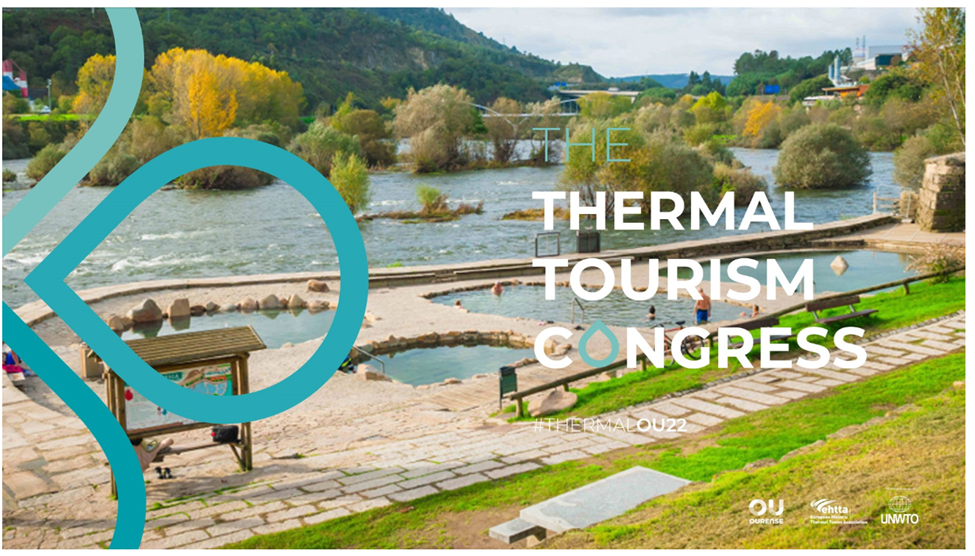 Cerulean incorporated is celebrating World Tourism Day by hosting a webinar titled Rethinking Tourism: The Rise of Business Tourism September 27 at 10am, featuring presentations by Caribbean tourism experts on how to rethink tourism as a global driver of peace, economic prosperity, and social progress. The webinar forum will connect Caribbean industry stakeholders centered around embedding inclusivity, sustainability, and resilience into the travel and tourism sector. Organizations interested in participating in the discussion can register for the webinar, as an enlightening discussion centered on tourism recovery and resiliency is anticipated. In addition to John Edgehill, the Director of Business at the Ministry of Tourism, Industry and Commerce, Lorine Charles- St Jules, and Melanie Mcturk, the CEO of the Karanambu Lodge in Guyana; Caribbean tourism experts are also expected to participate in the webinar discussion. 
To participate in World Tourism Day, organizations are encouraged to submit photos or videos that meet UNWTO requirements along with the country and contact information.