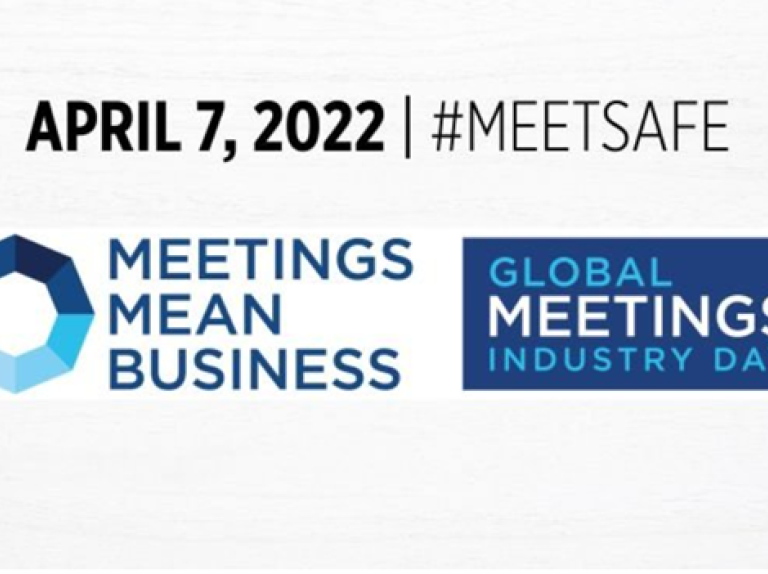 By: Stephanie Auslander, Destinations International
Summary: For the first time in two years, Global Meetings Industry Day will be held in person on April 7. Meetings Mean business, Meeting Planners International, and the US travel association are marking the occasion through live broadcasts, toolkits, and positive messaging centered on meeting in-person safety.
Next month, the industry will come together to celebrate Global Meetings Industry Day on April 7. The event marks the seventh annual day of promoting awareness and advocacy for the meeting and event industry. The event will convene together in person for the first time in two years as past events were held virtually due to the pandemic. In this year's event, the theme is Meet Safe, allowing in-person meetings to be held following all local protocols and government regulations.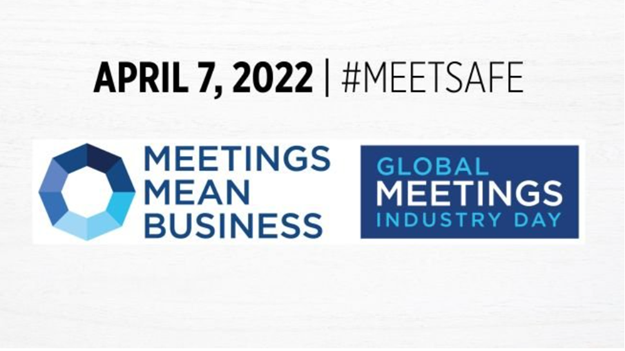 Prior to the pandemic, it is estimated that the meetings and event industry was responsible for the creation of six million American jobs, outperforming other industries such as telecommunications and oil and gas. The Meetings and Event industry has a distinct economic impact that is undeniable while remaining essential to education, employee training, collaboration, and retention. In collaboration with Destinations International, Simpleview utilized the MINT+ database to identify the top five places where in-person events are set to take place in 2022, including Orlando, Chicago, and San Diego, Las Vegas, and Atlanta. It is estimated that the busiest month for in-person conferences is June, followed by October, and slowest toward the end of the year and beginning of next.  
In addition, in-person events are being brought back due to the eased restrictions in the United States as the Coronavirus continues to recede. Internationally, restrictions are being lifted particularly for vaccinated foreign travelers. Global meetings industry day will bring the tourism events community together and raise awareness about its significance. Prior to the event, participants are encouraged to visit Meet Safe.Travel and share their experiences hosting safe meetings. The celebration coincides with the rebound of the meetings and events industry in 2022 following the continued lifting of restrictions across the country.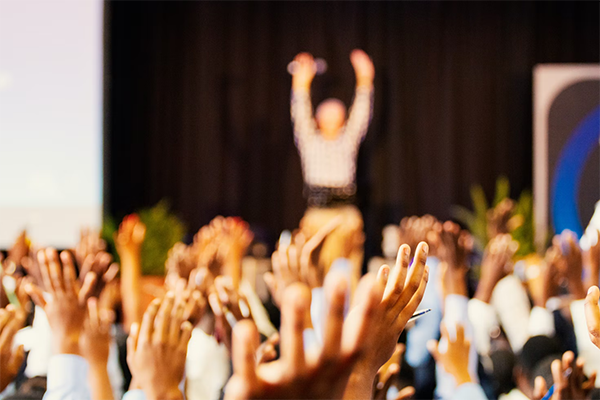 The following organizations have partnered for Global Events and Industry Day: 
Developed in collaboration with Simpleview, the platform demonstrates that adhering to local guidelines and safety protocols can safely produce in-person or hybrid events at a destination. The platform offers resources in partnership with the US Travel Association, including fact sheets, sample messaging posts for Linked In, op-eds, and sample press releases to amplify positive messages about hosting in-person events. Their website offers testimonials regarding past successful events held by IMEX America, ACEP21, and Connect Marketplace. Recommended hashtags are provided aiming to increase engagement with stakeholders across the industry including the business community, elected officials, and the media.  
Meetings Mean Business has highlighted several key benefits of gathering in person including making personal connections, positive business outcomes, and building stronger communities. The platform aims to demonstrate the real power of business meetings, conferences, and conventions to uplift people, businesses, and travelers within the communities they serve. 
Meetings Mean Business Canada
In support of Global Meetings Industry Day, Meetings Mean Business Canada, an organization dedicated to developing growth and international competitiveness of meetings and events, is providing a variety of educational and promotional materials. Included in the promotional materials is a tool kit with fact sheets on advocacy priorities on the importance of business events. Prior to the pandemic, Canadian meetings and events accounted for $41 billion in direct economic impact, had an average spend per participant of $843.00, and supported 229,000 jobs. Several key priority areas for the international coalition includes extending federal funding to the global events industry, highlighting the effectiveness safety protocols, and allocation of Destination Canada's budget in promoting the events industry.
By communicating the positive economic impact of trade shows, meetings, exhibitions, and conventions on the overall community, the coalition serves as a united voice for the business events industry. Additional promotional materials provided by the organization to commemorate the day include advocacy videos, promotions of events, and encouraging the industry to light up blue in support of global meeting initiatives. Canadian organizations lighting up blue in celebration on April 7 include Windsor City Hall, Tourism Windsor Essex, Exhibition Place Toronto, and Destination's St. Johns.
Meeting Planner

International (MPI) 
MPI will celebrate global meetings industry day with a live broadcast that will feature 30 industry leaders sharing their insights, experiences, and outlook on the meeting and events industry's impact on the global economy. The broadcast schedule will feature industry conversations including topics such as women in leadership, wellness, latest trend insights, global updates, and microlearning sessions. The women in leadership panel brings together experts to discuss pressing topics such as pay transparency, mentorship, overcoming barriers, and gender equity in the workplace. The state of the industry panel will come together to discuss topics ranging from Equity, Diversity, and inclusion, labor shortages, economic shifts, reimagining value propositioning for in-person meetings, and the impact of world events on future meetings. Participants who cannot attend the live broadcast are encouraged to register here for recordings of the live event.  
US Travel will mark the celebration of meetings and events industry day with a comprehensive toolkit designed to create positive messaging around hosting in-person events. The toolkit also provides industry stakeholders with fact sheets, engagement strategies, key messaging, sample social media posts, media guidance, and industry programs such as the clear health pass that promotes safety at in-person events. It is estimated by the US Travel Association that 86% of business travelers are looking forward to meeting in-person with proper safety protocols identified.  
The toolkit includes a fact sheet on the value of business meetings held in person identifying that they are irreplaceable, drive commerce, and provide networking opportunities that are incomparable to virtual settings. Participants can utilize the fact sheet to advocate for the value of in person events. Research has shown that meeting attendees are more likely than the US population to be fully vaccinated and over two-thirds of respondents feel safe to travel in the current environment. Fact sheets and templates can be found on US Travel's website.