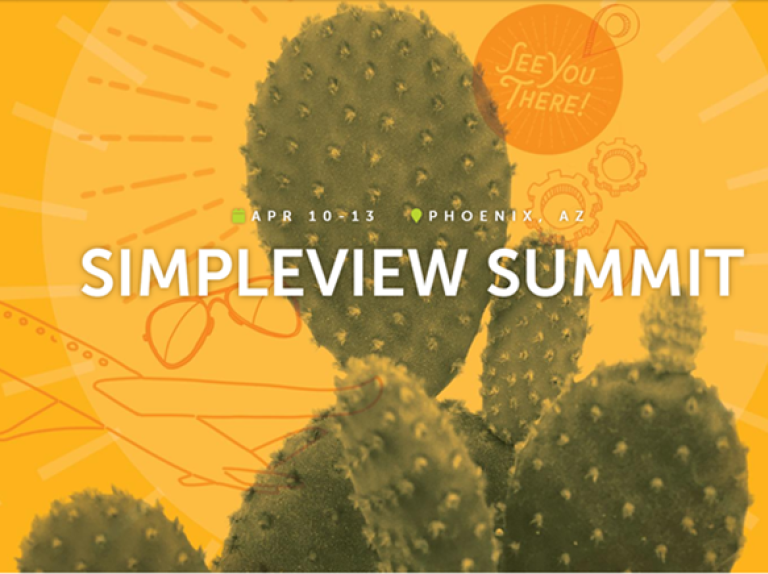 By: Stephanie Auslander, Destinations International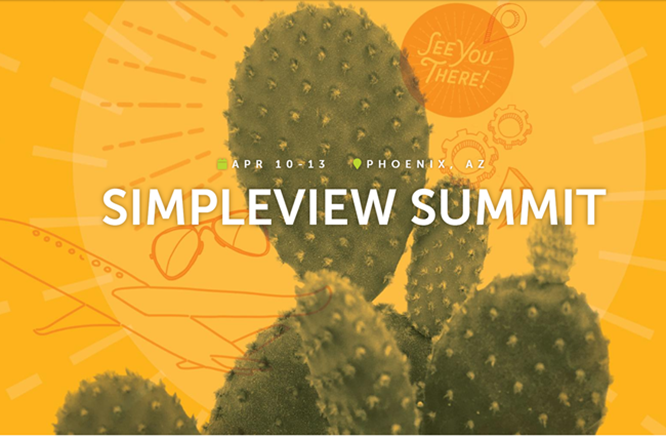 The tourism industry gathered in-person at Simpleview's annual conference in Phoenix, AZ for the first time in two years. Don Welsh, David Breisch, Alyssa Poulin, and I gathered along with destination representatives from across the country for a two-day event filled with various sessions, speaking engagements, and networking opportunities to connect with our industry peers. It was the first time Simpleview hosted an in-person meeting for tourism professionals since 2019, so there was a lot to discuss. Tourism recovery from Covid-19 remained top of mind for organizations as well as assessing innovating into the future with emerging technology including the Metaverse, otherwise known as the web 3.0. As a first-time attendee of the conference, I found the information presented to be invaluable in terms of prioritizing our industry's future.
Opportunities and Lessons Learned from Recovery
Stakeholder Engagement
Best practices on communication with stakeholders was a great point of discussion as the summit included various viewpoints from destinations. During the pandemic, it was especially important to communicate with stakeholders as referenced by Destination Toronto. A program known as "To Go" Toronto was developed to assist restaurants in staying afloat moving their businesses online during the lockdown which lasted 264 days (about eight and a half months).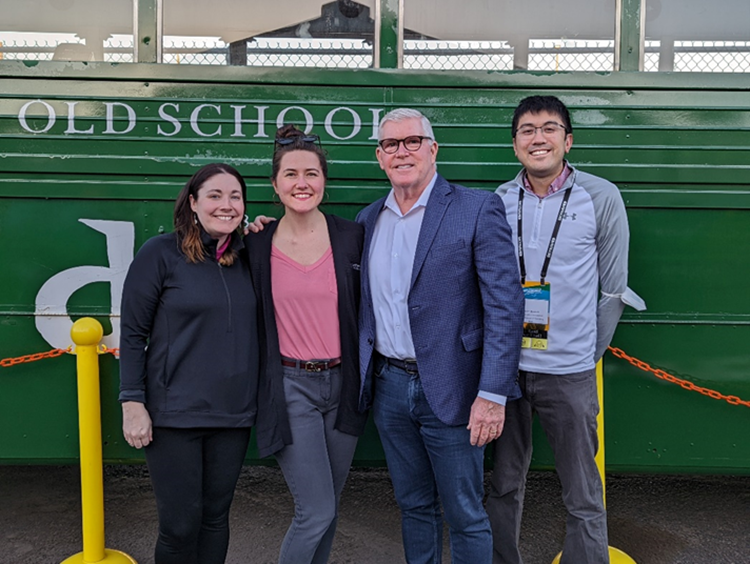 Workforce Development
As a result of the pandemic, it is estimated that approximately 3.1 million jobs have been lost and have yet to be returned according to the bureau of labor and statistics. Leisure and hospitality jobs account for a third of unemployed persons in the United States as of recent reports. Workforce Development is a multi-pronged issue and takes the input of all stakeholders in developing viable solutions. Topics discussed during the sessions included providing a pathway from both secondary school and university to destination organizations, mentorship programs, and government incentives which include leisure and hospitality programs. Roger Dow from the US Travel Association drives the point further on the industry's biggest challenge as he states, "the math is pretty easy: the U.S. economy won't get back on track until the Leisure & Hospitality sector is back on track, and that's going to take aggressive policy actions." The summit fostered meaningful conversation around the topic and helped organizations know where to begin solving the issue.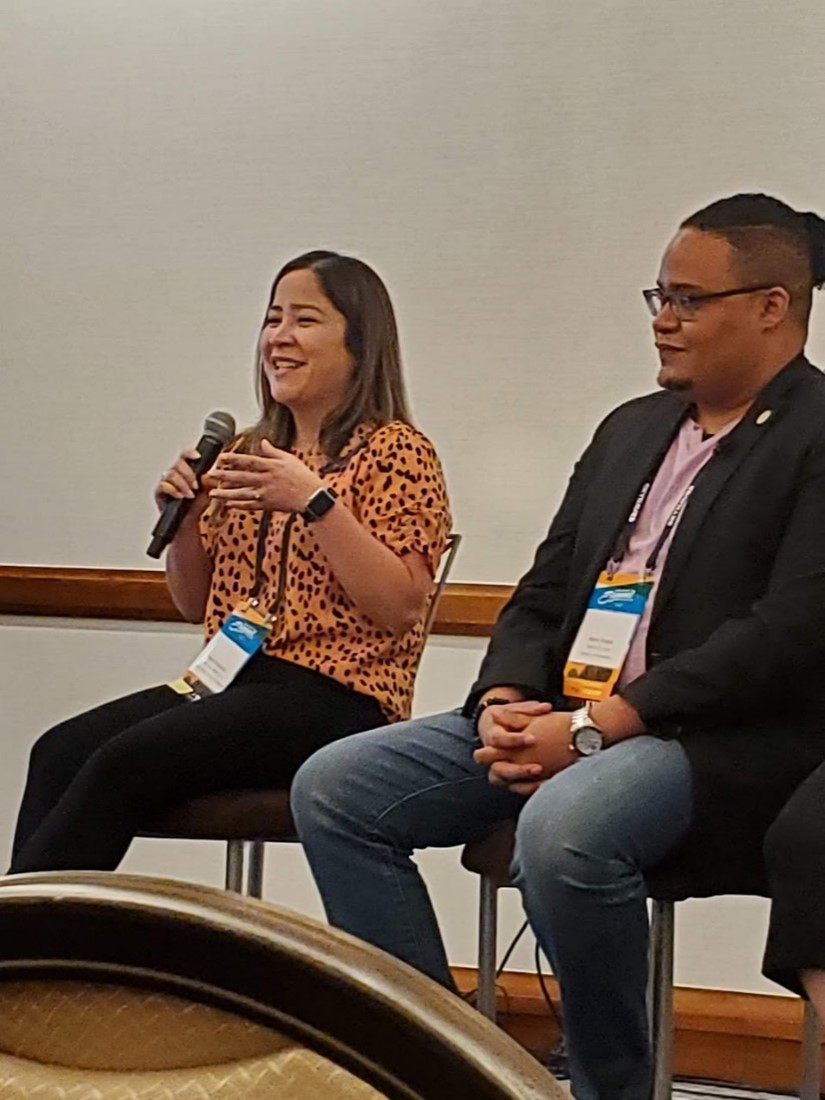 Sports Tourism
Sports tourism has remained steady in demand as one of the bright spots during the pandemic. Additionally, it is estimated that sports tourism is expected to reach $2 trillion in the next 10 years. Alyssa Poulin from our team spoke as part of the "Report with Rigor" session hosted by Chris George from Simpleview on our Event Impact Calculator (EIC). As we near 300 subscribing destinations, it will account for 50% of our membership that utilizes the tool. Currently, there are four modules for destinations to choose from which best suit their needs: Meetings, Sports, Festivals, and Local and Public Events.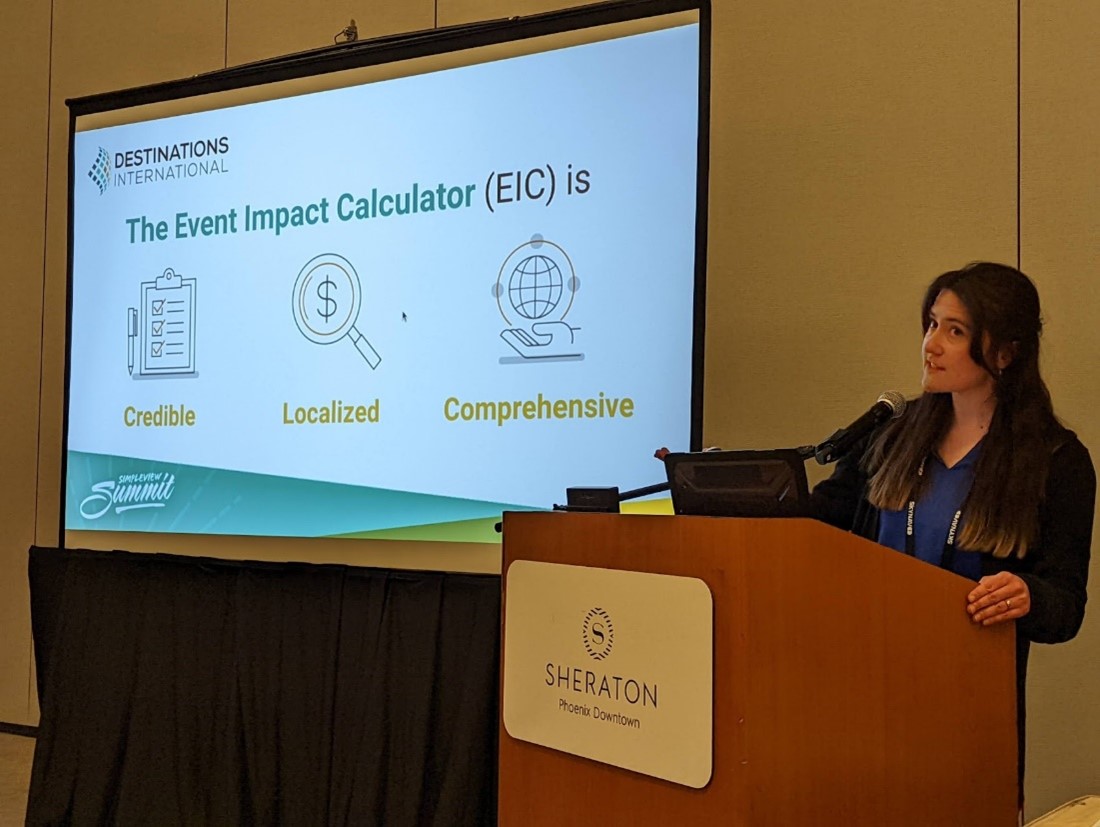 Destination Relevancy and Pride
Highlighting destination pride was at the forefront of the conversation regarding advocacy efforts and increasing an organization's value. While it is the primary role of a destination to market itself and attract visitors, the conference placed emphasis on destinations taking the lead role to reflect the brand of their destination in a way that increases stakeholder engagement. Additionally, it is important to show off the things in which a destination is doing well, reflecting itself in an authentic manner.
Innovation and Adaptation to the future of tourism
Equity, Diversity, and Inclusion
Equity, Diversity, and inclusion was a key point of discussion during the summit as organizations are figuring out best practices and ways to take their messaging public. Programs in this area have been accelerated because of the pandemic with the intention to help uplift systemically marginalized voices in society. San-Diego Tourism Authority has led the effort in a program known as the "Diversity, Equity, and Inclusion Tourism Accelerator" has partnered with 50 local businesses in its first year aimed to reflect the range of diversity across the region and industry. Discover Puerto Rico is also leading EDI efforts as IGLTA (International Gay and Lesbian Travel Association) has selected the destination to host its annual convention.
Sustainability
Sustainability is no longer a niche term in the industry but the new normal. This was apparent from the sessions at the conference during the future of travel session. During the session different topics were discussed including adaptation through innovation, utilizing existing technology to help sustain a destination, and help educate consumers on reducing carbon footprints.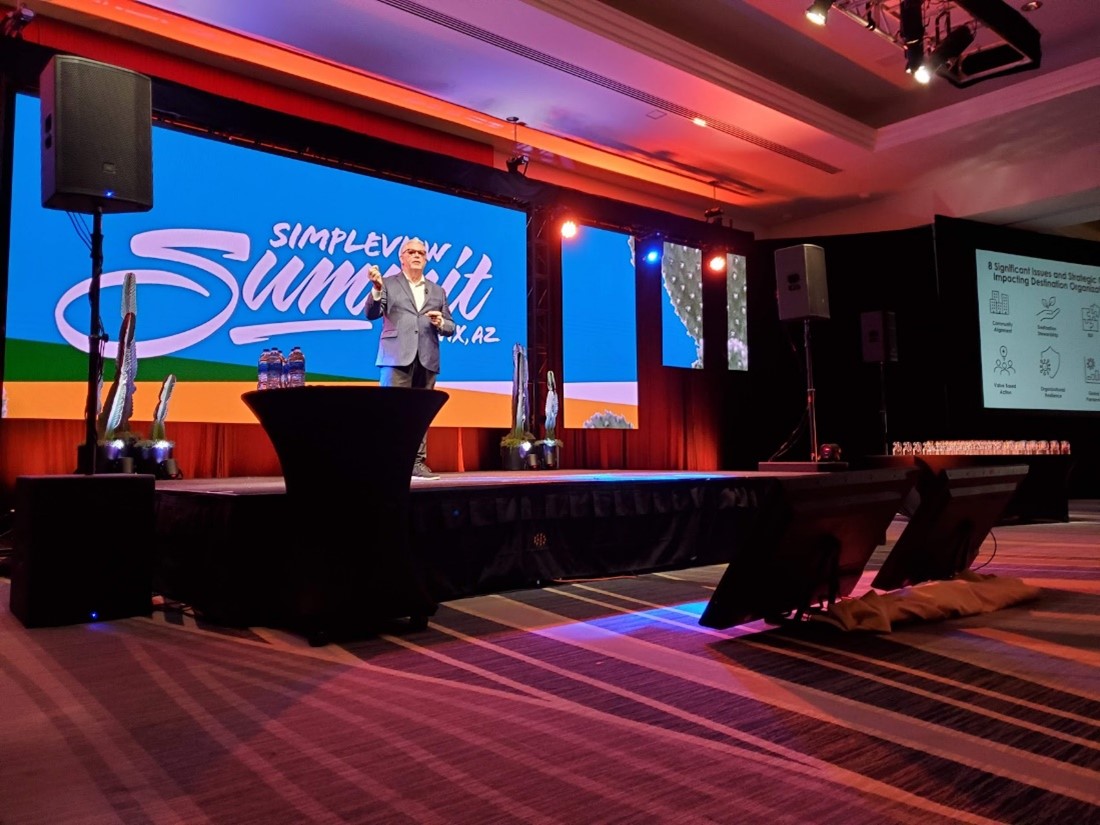 Adapting to New & Emerging Markets
There are different facets of innovation for destinations to immerse themselves in including the development of the Metaverse, otherwise known as the Web 3.0. Metaverse allows connection with consumers in a way like never before through a virtual format that was accelerated by the pandemic. Airbnb was a point of discussion as best practices on collaborating with them in each destination. Visit Seattle displayed their partnership with Airbnb to help grow the economic benefits of tourism. Seattle recognizes the influence that the rideshare economy has on their community and aims to partner with the company to help drive visitation and connect their destination with a global audience.
The Summit gathered destination organizations who came together to learn best practices as we move forward out of the pandemic and innovate into the future. Destination resiliency can be achieved through various means such as advocating value, adaptation to emerging markets and future challenges, and displaying ways to increase a destination's pride, increasing stakeholder engagement, and refining emerging trends including sports tourism. Our industry remains at a pivotal point in which we could recover in a way that reimagines the industry for the benefit of all communities.