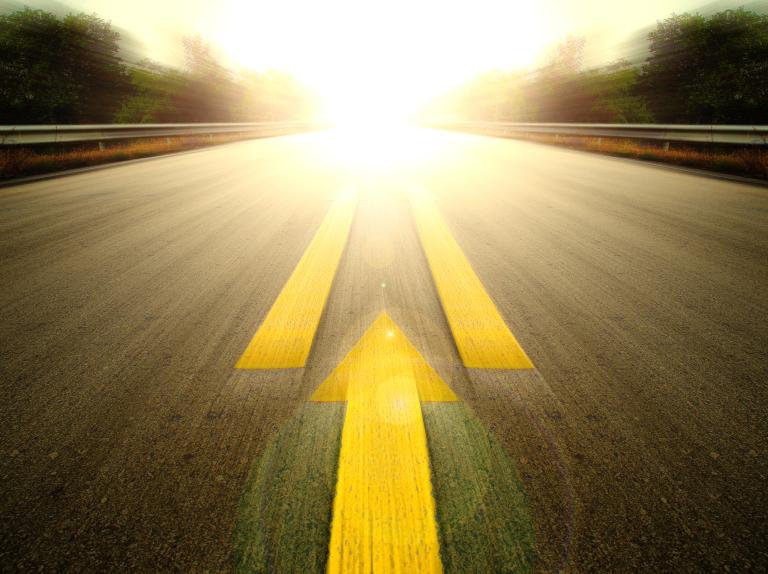 By Chelsea Welter, Destinations International
We are all here together, facing a situation that none of us ever planned or even thought about; a global pandemic that is preventing us from doing one of the most basic human things, go to work and interact face-to-face.  Nearly all of us have had to move our operations to a completely remote platform. Even if you do have remote staff or a telework/work from home policy in place, this can be completely new and uncharted territory.
Destinations International, like so many of our members and partners, are also figuring out this new normal. We are still learning how we remain efficient and effective for business operations and our members' needs when we are working from our homes, distant from one another. The lack of face-to-face interactions with the team is most likely something none of us will take for granted moving forward.
Although in this situation it was not easy to transition into a remote setting-and rather, an abrupt about-face to our daily work processes, we are hopeful that the content we've provided on our COVID-19 resource page will help all of you and your teams continue to thrive in a remote setting, while we all continue to social distance and shelter in place.
Above all the most important piece of advice we can provide is to err in the side of over-communication with your teams. Use the resources you have at your disposal (chat, Skype, Zoom, FaceTime, etc.) to reach out throughout the day with your team. Schedule calls and meetings so that you have the ability to still work as a team albeit not sitting together in the same office.  Working in a remote environment can feel isolating at times and offering the ability to connect via technology allows your team to still be a team and to do the work necessary for organization-wide success.
Another important piece of advice is to manage expectations for yourself and your teams. Stay focused on the goals, and maybe less so on the activity, or the level of productivity. If the work is being completed in a timely manner and being done well, don't try to manage the path to that completed project. Trust your teams to stay connected, do their jobs and continue to fulfill the organization's mission to their clients, members and residents.
At the end of the day, we are all doing our best and learning in process what works and what doesn't work.  We urge all of you to share your success with remote operations with your peers and us so we can continue to learn from each other as we continue on this path.
We polled our team for additional tips and advice for members new to working remotely. Here's what Destinations International staff had to say:
Advice for those new to teleworking:
Invest in a separate mic and headphones to use, instead of using your laptops integrated one.
Get outside three times a day; before you start work, mid-day and once you wrap up.
Ensure you have access to all resources.
Create a basic schedule that adds structure and includes forcing yourself to take a break and walk away from the desk periodically.
Set a routine to ensure that you actually get started each day.
Have dedicated space to work in. If you don't have a home office, design a make-shift one.
 Isolate yourself from others in your home to focus on your work.
Stay connected with your colleagues.  We, fortunately, have many different methods of technology that allows for this - Skype, FaceTime, Zoom Conferencing, etc.
Be sure to reach out to colleagues to understand what they are working on, let them know what you are working on, and look for opportunities to collaborate so it doesn't feel like you're working in a vacuum.
Lessons we learned along the way:
Do not start your day with work. Start by doing something for yourself; read, go outside, have a phone call with a friend.
It's going to take some time to find your stride working at home. Don't worry if you feel unproductive, everyone did at first.
Find a place that limits distractions.
Find other ways to communicate outside email. Phone, chat or Skype are all better options and do not clog up your email box.
Manage your schedule the same way you would when working in an office.
I learned that silence and solidary are good things -- I'm more focused and productive.
How much I appreciate the small day-to-day interactions and social connections with my colleagues
Staying connected with colleagues:
Opt for video chats in lieu of email or instant messaging.
We are a social bunch - we text, skype, video conference call, regular phone calls, and email.
I appreciate morning check-ins with my team and regular virtual happy hours
Every morning I have a 30-minute call with my number two followed by a 30-minute call with my whole staff.  It is a good way to touch base and keep things focused. I also have two full-length staff meetings to go over more meaty topics.  Finally, I check in with my boss on a daily basis.
The biggest advantage of teleworking:
No commute!
Spend more time with pets
Reduction of commuting hours, extension of business hours to connect with members at different time zones.
More efficient time management, connecting with staff and members on a different level than the usual workflow and getting creative on ways to make virtually connecting fun and more personable.
The biggest advantage is that we are still able to fulfill our mission to our members and provide them the essential services they need to continue to manage their own teams and destinations. Thus, staying relevant and open for business. And wearing comfy pants. ;)
What advice do you have for destination organizations now forced to operate in a remote setting? Tell us in our Member Forum.
About the Author
Chelsea Dunlop Welter
Senior Director of Board Governance

Destinations International Foundation
Chelsea manages both the Association and Foundation boards and committee activities. She also helps oversee the Advocacy Rapid Response Program by coordinating with the Advocacy & Research team and supporting the team in project management needs.


Chelsea is a graduate of Michigan State University (BA) and Florida State University (MA) with a major in History and American Dance Studies respectively.