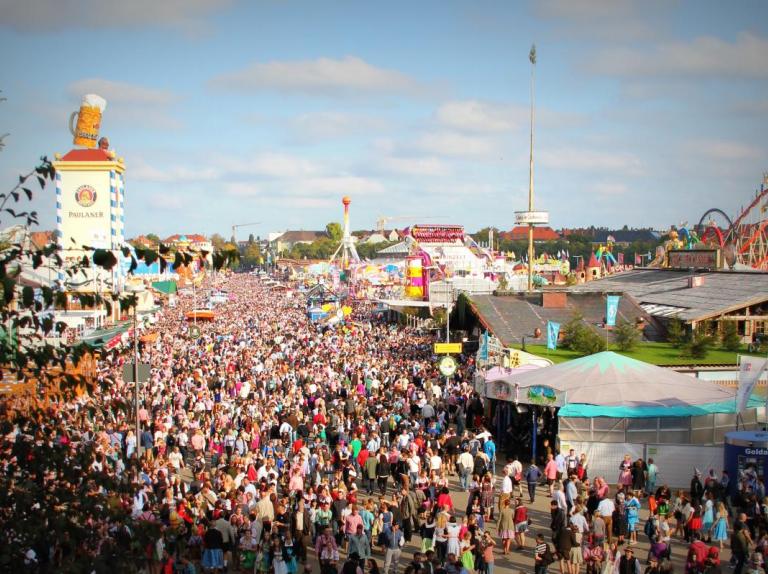 By: Kelsey O'Connor, Destination ENV
With pent-up demand and waning travel restrictions, many destinations are bracing themselves for a potentially dramatic rebound in visitors in 2023.
This year, 73% of people are more optimistic about travel than they were in 2022. And the U.S. Travel Foundation predicts that travel spend will be higher in 2023 than it was in 2022 — or even pre-pandemic in 2019.
For most destinations, the return of tourists to pre-pandemic numbers (or higher) is great news. But what happens when you have too much of a good thing?
For some places, hordes of visitors can lead to overtourism — which can spell disaster for a destination.
Overtourism isn't a new issue, but it's getting renewed discussion as travel numbers slowly begin to climb toward pre-pandemic levels. And now is the time for DMOs to address potential issues. But the question is, how can you position your destination for success post-pandemic, while still protecting it against the potential for overtourism?
As destination marketers, our actions have a direct impact on tourism. And while we all love to see those numbers grow, we also have a duty to responsibly market our destination. That means working to promote and protect your destination.
Here's why destination marketers should care about overtourism — and what to do about it.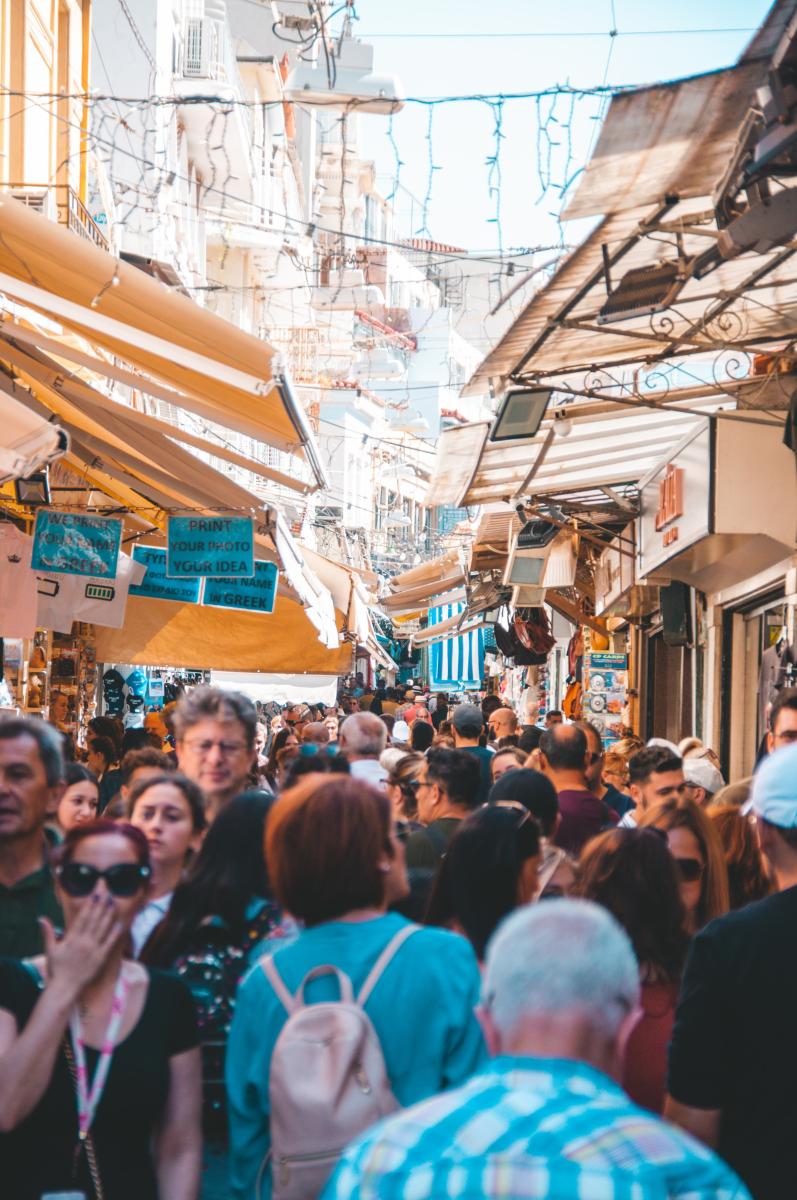 What is overtourism?
Overtourism happens when too many visitors show up at the same place at the same time. Think overwhelming crowds at Machu Picchu or jam-packed streets in Cinque Terre. 
We all know the far-reaching benefits that tourism can have for a destination. But in cases of overtourism the scales begin to tip, and the number of travelers can become more destructive than beneficial — negatively impacting the experience of locals and visitors alike. 
While there is no one cause of overtourism, the problem has become more acute in recent years with the rise of low-cost airlines, massive cruise ships, social media, and population growth. 
It's also important to keep in mind that this isn't just an urban phenomenon. Overtourism can impact anywhere from the smallest destinations to the largest national parks.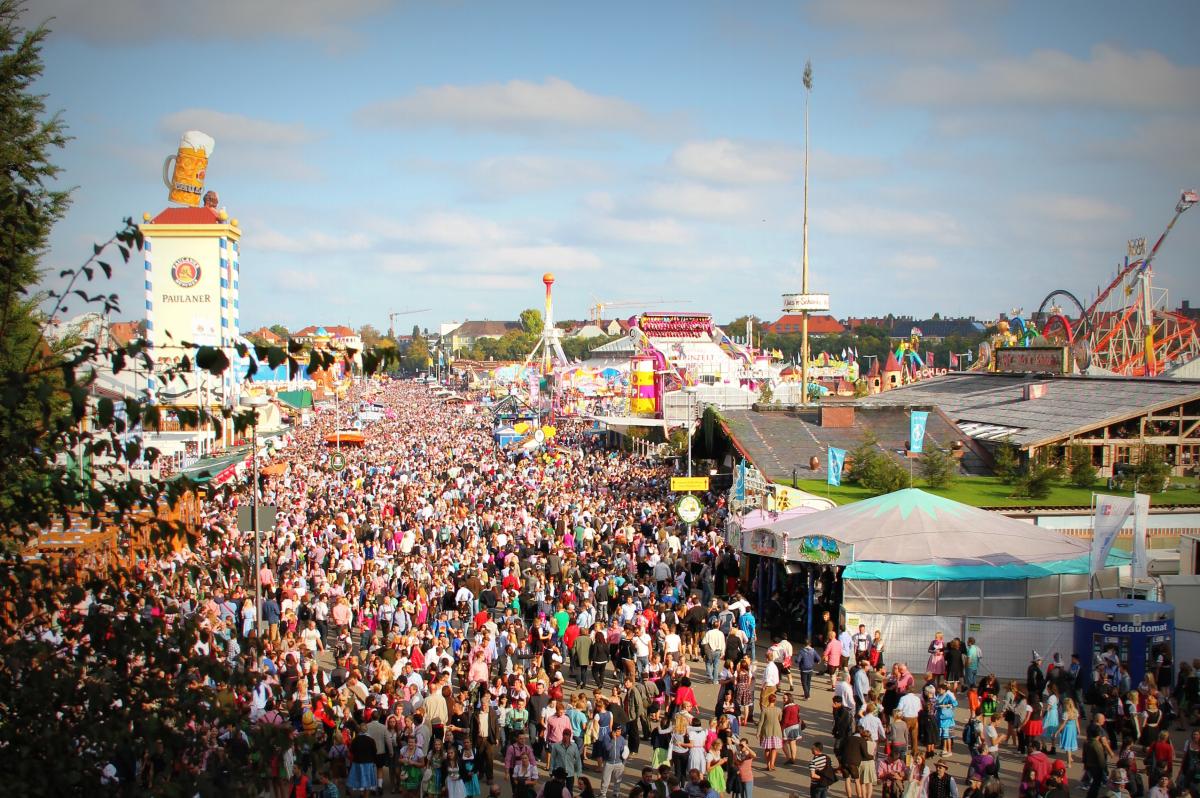 Why does overtourism matter for DMOs?
DMOs exist to bring visitors to their destination. They work hard to increase their visitor count year after year. But what happens when this goal comes into conflict with the long-term viability of your destination?
This question has become a reality for destinations around the globe. 
World-famous attractions, particularly historical or natural wonders, are particularly prone to overtourism, since it can be difficult to add space or infrastructure to these sites. Outdoor destinations have also skyrocketed in popularity since the pandemic began.
And as Instagrammers compete to discover the next hidden gem (complete with geo-tagged photos), overtourism can happen anywhere.
Here's why overtourism should be on your DMO's radar:
It causes a negative experience for visitors.
Arizona's Antelope Canyon, known for its breathtaking sandstone scenery, has become an Instagram sensation. As photos of the canyon flooded social media, visitors began flooding the canyon itself. 
The result is less-than-picture perfect. While it might sound like a dream for any DMO, the skyrocketing number of guests can impact visitors' experience. For Antelope Canyon, negative reviews have popped up on travel sites, along with blogs and social media posts from influencers lamenting the crowds.
Similar scenes are playing out at Rome's Trevi Fountain, the Great Wall of China, the Taj Mahal, and beyond. The lines, congestion, and diminished resources caused by overtourism can quickly degrade the guest experience — and what they say about your destination once they leave.
It harms (and potentially destroys) popular attractions.
Overtourism does more than affect the visitor experience — it can jeopardize the destination's entire future.
An onslaught of tourists almost destroyed Peru's Rainbow Mountain. Thailand's famous Maya Bay closed indefinitely to let the ecosystem recover. And historic sites in Italy are literally crumbling under the weight of people.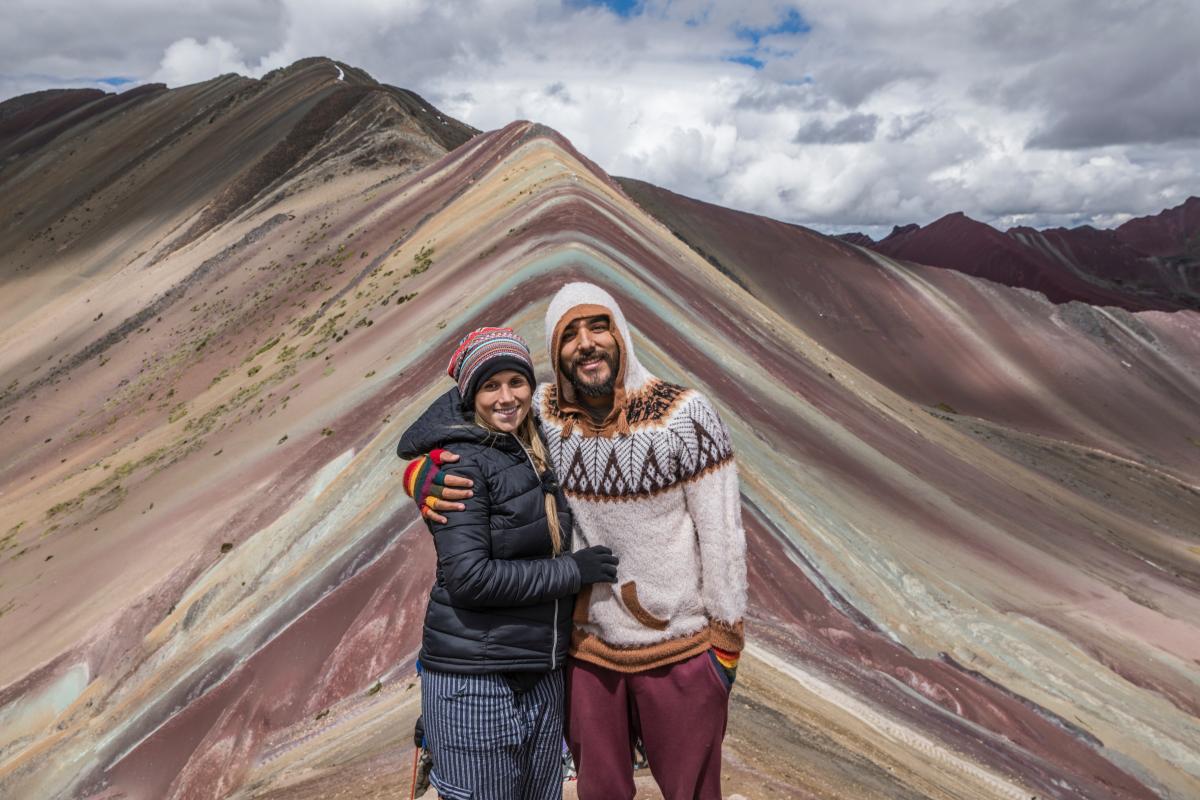 It's a bit like killing the goose that lays the golden egg. If DMOs don't manage tourism numbers at their most popular (and profitable) destinations, they might lose them entirely.
Along with impacting the physical environment, overtourism can seriously impact your destination's reputation. For instance, the UNESCO organization threatened to take away Dubrovnik's World Heritage status due to extreme overcrowding, a potentially major blow to the Croatian city's global reputation.
It can turn locals against tourism.
When tourist sites get overrun, the first people impacted are usually the ones who live there. Locals are a crucial audience for DMOs to connect with and losing their goodwill can spell disaster for your destination's success.
Consider Barcelona. One of the most-visited locations in the world, the Spanish city experienced considerable backlash against the hordes of tourists that typically crowd its streets each summer. The anti-tourism sentiment culminated in angry graffiti and even protests. The locals are upset, the tourists feel unwelcome, and everybody's unhappy (especially their DMO).
How can DMOs help protect their destinations?
As the issue of overtourism reaches a boiling point, some destinations have taken drastic measures. In Italy, officials implemented pre-pandemic annual visitor limits to Cinque Terre after the community became overwhelmed by day-trippers and cruise ships.
The idea is probably enough to strike fear into the heart of most destination marketers. Luckily, it's possible to mitigate the negative impact of overtourism — without reducing your number of visitors. 
Here are some ways to promote sustainable travel and market your destination responsibility:
1. Spread out visitation.
Overtourism is most likely to occur during peak seasons, and your most popular attractions will probably bear the brunt of the impact. Funneling some of your budget into promoting lesser known sites and less popular travel times can help spread out your tourism and soften the blow of the busy season.
In Australia, peak tourist season generally falls from December through February. But Tourism Australia's website offers a wealth of content on activities and events all year long, including detailed seasonal guides to help hype up the off season.
Think about creating content that hypes up the lesser-known parts of your destination: 
Build itineraries that focus on off-the-beaten-track attractions

Create videos that showcase your hidden gems

Host exciting events during your slower seasons
These types of tactics can help spread out visitation to reduce the potential for overcrowding and the amount of stress on your destination during peak season.
2. Prioritize sustainable partnerships.
Your greatest asset in the fight against overtourism? Your partnerships. More specifically, your eco-friendly partners. That's because you have the same goal — preserving and protecting your destination.
Start by identifying your eco-minded partners. Think LEED-certified hotels, eco-tours, parks and outdoor spaces, sustainable transportation providers, and more.
Then, make it easy for visitors to find these valuable partners:
Promote sustainable partners on your website and in your content. 

Make a landing page that lists eco-friendly attractions, lodging, and restaurants. 

Don't have any green partners? Make an effort to get out there and connect with sustainable organizations that are just as committed to protecting your destination.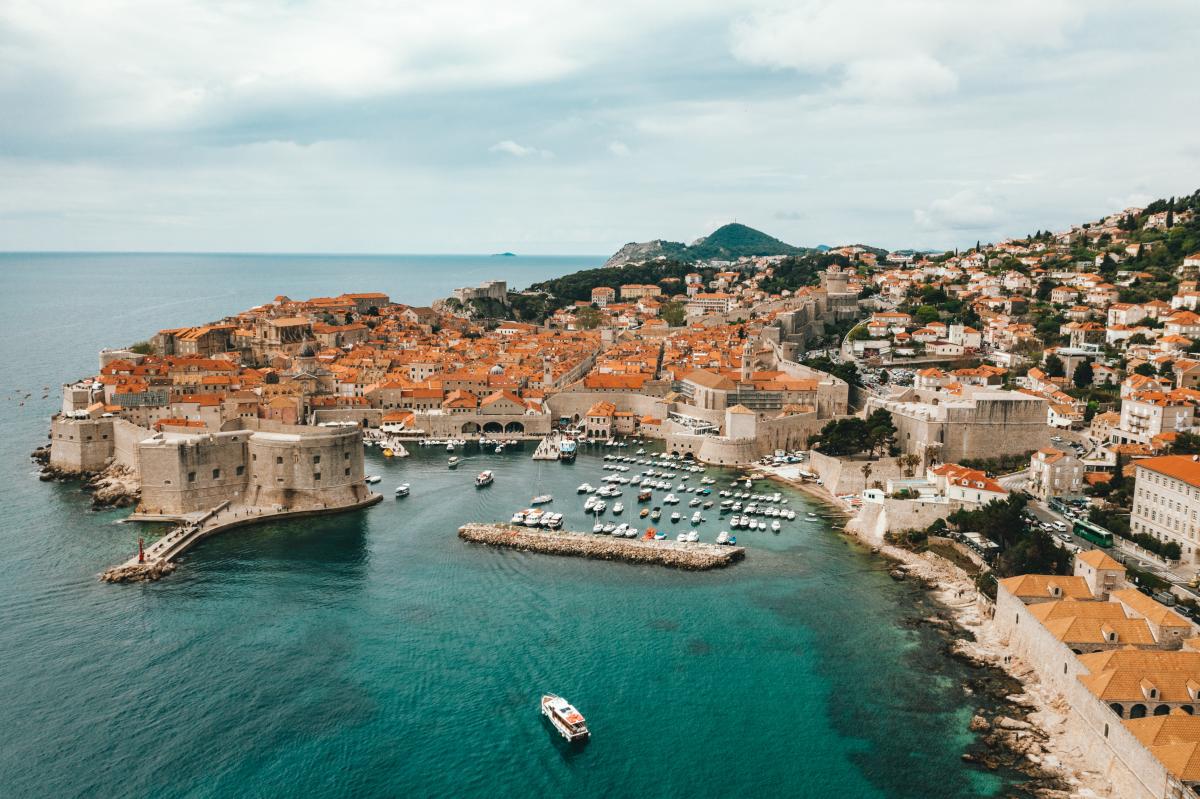 3. Enc
ourage visitors to travel responsibly.
Each and every tourist can have an impact on your destination. The problem is, they might not know it. Doing your part to educate them can help ensure their behavior is more responsible — or at the very least, less destructive — to your locals and landscapes.
The U.S. National Parks Service does a fantastic job of this with their Leave No Trace campaign. They established science-backed recommendations for park visitors, then promoted these principles through website content, video, merchandise, physical collateral, events, brand partnerships, and much more.
So far, the effort has been a success. In a survey of park managers, 73% said Leave No Trace is somewhat to extremely effective in reducing recreation-related impact.
Your DMO can follow their lead. Create content that educates visitors about your destination and suggests things to do (and not do) while they're there. If you're just getting started creating content, a know-before-you-go guide is a solid foundation.
4. Focus on getting the most out of each visitor.
When it comes to combating overtourism, try focusing on quality over quantity. That means finding ways to get more value from each and every visitor — instead of just trying to pump up your visitor numbers.
Take a look at your current visitor base. How long do they stay? What do they do when they're there? If your location is a day-trip mecca, try marketing it as a weekend getaway with enticing deals on accommodations and two-to-three-day itineraries.

Partner with local (sustainable) hotels to see if you can run any special promotions that encourage visitors to stay a night or two longer than average.

See if you can package various attractions together to encourage travelers to visit multiple sights and see more of your destination.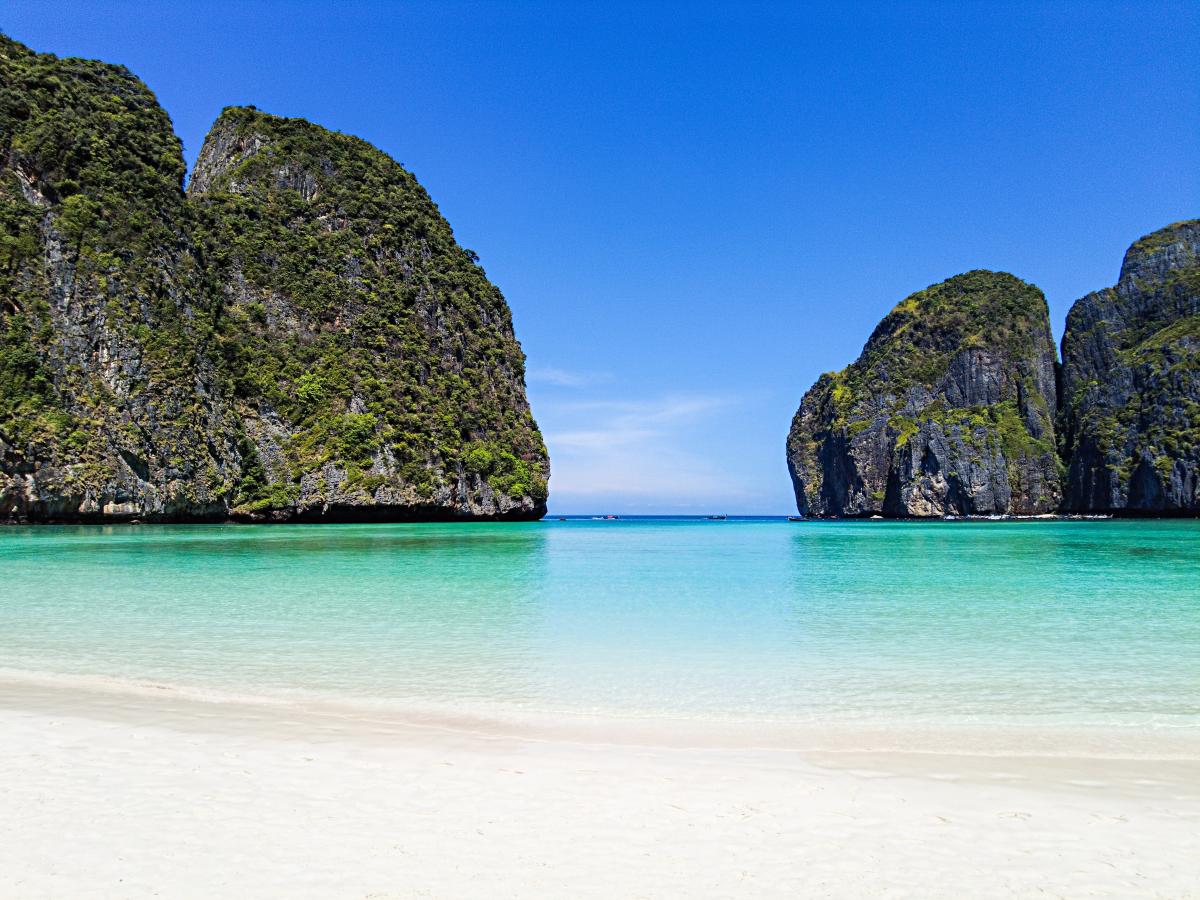 The bottom line
Overtourism isn't just an issue for mega-destinations. In the social media age, even lesser-known spots can feel the impact. 
And with the post-pandemic travel wave on the horizon, it's up to DMOs to be good stewards of their destinations and market them responsibly in order to minimize the negative effects (and maximize the benefits) of tourism.
That means DMOs need to take ownership of their destination and prioritize its long-term health. By encouraging responsible travel, focusing on sustainable partnerships, and maximizing the quality of visits, you can help protect the success of your organization — and the future of your destination.