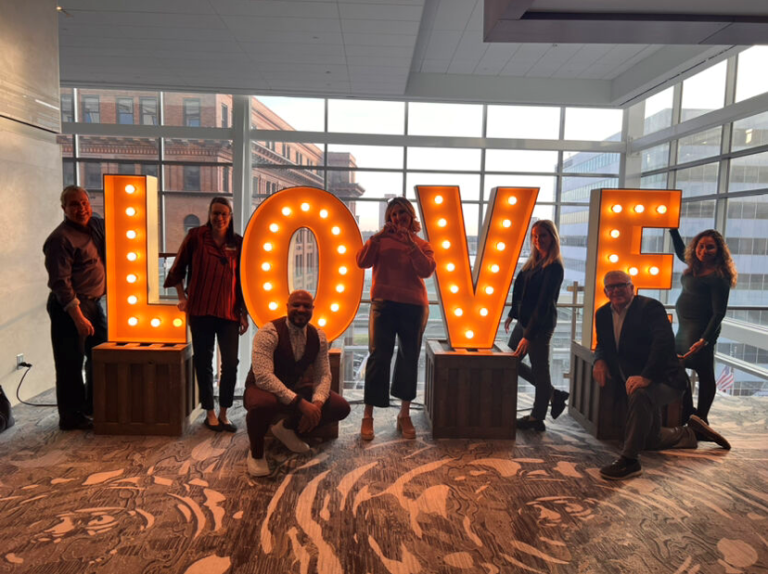 This year's Destinations International Marketing and Communications Summit had record attendance with 250 attendees – a RECORD for attendance! This was the first year the association had a public relations-focused track, where 47 public relations and communications professionals came together for a full day of strategic PR conversations and panels led by the industry's biggest subject matter experts.  
All of this took place in the beautiful city of Norfolk, VA, USA where the VisitNofolk team went above and beyond to make this a memorable summit for our attendees – they even made sure we had perfect weather!
One thing our team works on in the business events strategy side of things is making sure you partner with the destination organization when planning the event. Our team had weekly calls leading up to the summit to talk about big and small details, including making sure we included some authentic Virginia flavor in the summit. One of my favorite small details was the inclusion of our Norfolk/VA summit playlist on Spotify. We have been incorporating certain music based on the destination we have been in, but this was the first time, every walk-up song and singer for speakers was 100 percent VA-focused. Our team has been listening to the playlist on repeat since the summit took place – here is the link!
There were many takeaways from the summit and our team wanted to share a few that stuck out to us. Enjoy!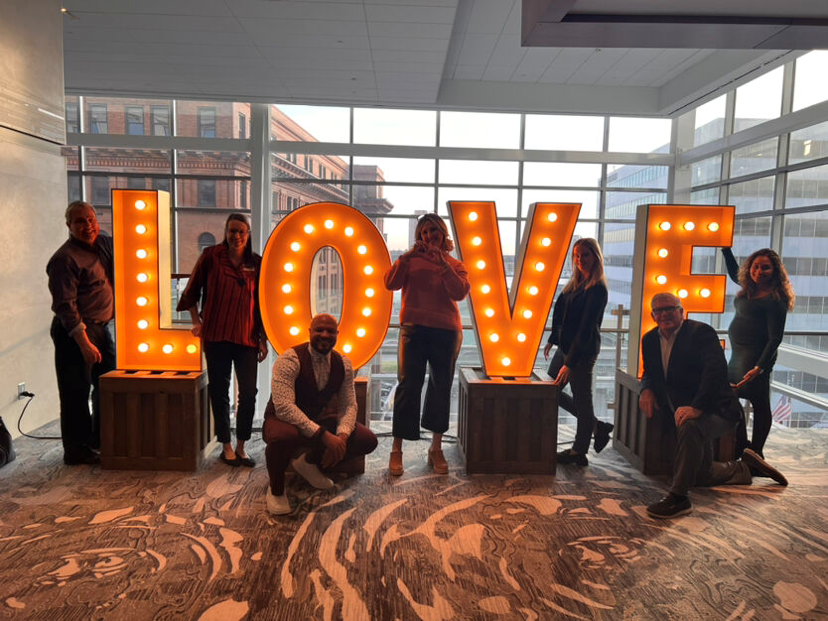 David Breisch
My biggest takeaways from the summit were the power of data and the power of content. I'm always amazed at how the destinations of the future have really embraced data collection and research – including some by hiring a dedicated person just for analytics! And there were lots of great sessions and case studies centered around using data to bring forth next steps.
Additionally, we know "content is king," but it's also extremely nuanced depending on your audience (which is defined by your data). Whether you're on TikTok providing the entertainment value (brilliantly demonstrated by our friends at Sparkloft), building out UGC and video content with CrowdRiff or using the principles of value-based storytelling (a great session by AFAR Media), using your data to speak intelligently to your audiences across your platforms is really what's king.
Caitlyn Blizzard, CDME
My biggest takeaway is that strategic public relations is even more important for CVBs today than ever. With the everchanging landscape and more destination organizations adopting our community shared value concept, advocacy and community communication is top-of-mind for many communications leaders. We must not forget the basic principles of public relations and relationship building as those are never going to shift and will help guide us toward the mutually beneficial relationships, we as PR professionals aim to serve.  
Joanna Hammond
A huge takeaway for me from this year's Marketing & Communications Summit is that the landscape of the industry's future is evolving. As discussed in Visit Baltimore's session "Advancing the Tourism Workforce", industry-wide staffing shortages must be met with creative messaging to raise awareness of the many career paths in our industry. This discussion was beautifully highlighted with a discussion featuring two members of the 30 Under 30 program who spoke about their own experiences, challenges, and goals within the industry from the perspective of newer industry members. The bottom line is that the industry is evolving, but with creativity and focus on younger generations, the industry will bounce back!  
Gathan Borden
Data cannot continue to live in one area of the destination organization. Marketing and communications professionals tend to be on the front lines of data, but often that data does not matriculate throughout the organization or to the community stakeholders. We must continue to work on innovative ways to share and present data so that users can better understand our work.
Most destinations, despite their staffing and budget sizes, are facing the same issues – just on different levels. We need to continue to develop more opportunities at our events (like the workshop sessions this year) and throughout the year for destinations and business members to connect and talk through these issues for the betterment of our industry.  
Thank you to everyone who made our 2023 Marketing and Communications Summit a success. We look forward to announcing next year's dates and location soon.