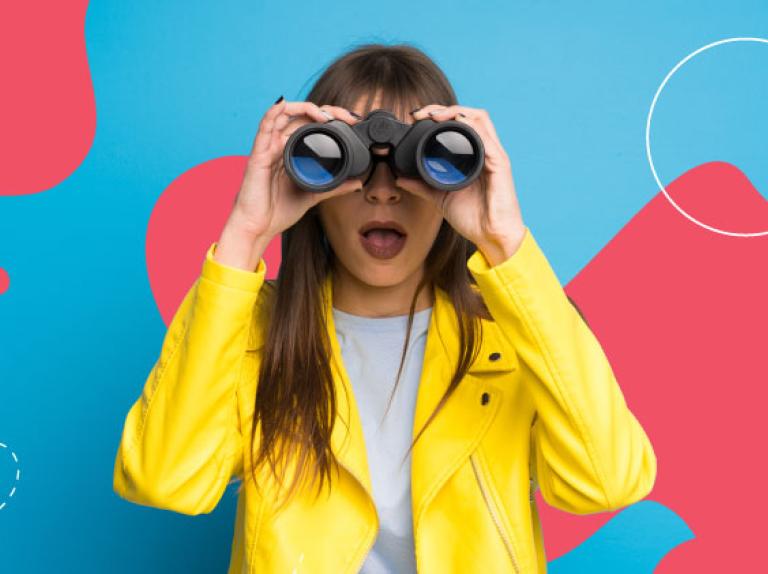 By: Mya Surrency, Digital Edge
This content was presented at the Destinations International Convention Sales and Services Summit where we focused on the trends and changes affecting the meetings industry and destination sales as we know it.
Key Trends:
1. Change
2. Sustainability
3. Collaboration
In a time of uncertainty there is always a plethora of opportunities.  So, let's walk through these trends and find the opportunities you can all capitalize on for your destinations.
 
"If you're not thinking about the customer holistically, you will fail the customer in a big way."
Ajit Sivadisan, Vice President, Lenovo
I believe it is more important than ever to have a team who truly understands meetings and conventions in order to market to them effectively in this climate.  For us at Digital Edge, we are always trying to approach meetings marketing and destination sales from a place of empathy.
Let's start by approaching these trends from the planner's perspective.  Think about what challenges they are facing, what their goals are and what have they been through to get to this point.  Understanding these points is essential in order for you to be able to effectively market and sell to them.
When you approach things from the customer's perspective, it will show you are aligned with them and will be the ideal partners to work with. 
⟡⟡⟡
Trend #1: The Only Constant is Change
Targeting Groups
How You Sell
Attendance Building
Obviously when talking about trends, you are talking about a change in conditions. But, I think adapting to an environment where the only constant is change is a key trend.  While we have been living with this pandemic for two solid years now, we are still acclimating and managing how it has changed our business forever. Destination sales used to have a rhythm to it and the pandemic has definitely changed the tune to how we sell and market to groups.
"Motorcycles don't go in reverse — in other words, we need to operate in forward mode only. If you're really working at trying to go back to the way things were before COVID," he said, "you're doing yourself an injustice, regardless of whether you're a meeting planner or you're running a hotel or a catering business." New York Times bestselling author and technology futurist Daniel Burrus.
I saw this quote in a PCMA article interviewing futurists about the meetings industry and loved it.  The more you are "opening your sensors. You're more aware of listening and hearing other things. You start making connections and sense out of things. It helps you not go back to 2019 but create what 2022 or 2025 should be."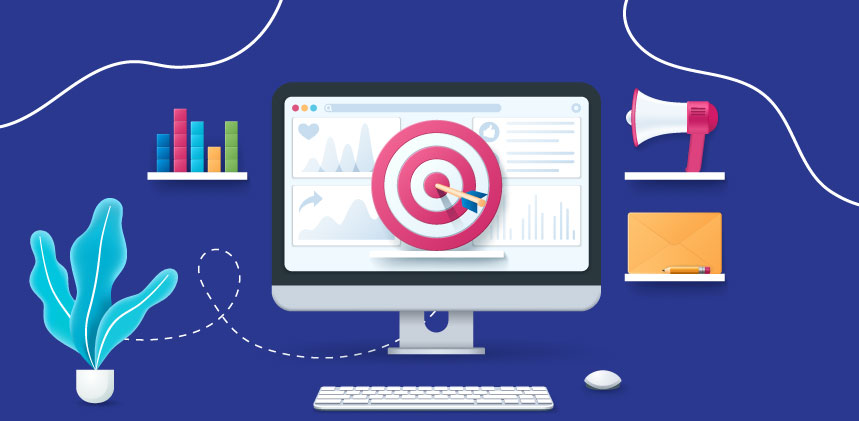 Targeting Groups is Evolving
One key area where we can have more agility and in turn more success is in how we target groups for your individual destinations.
Think about how you can transition to include in your destination sales and marketing tactics to have a homegrown approach.  Targeting groups that have alignment with your internal communities knowledge and data capital will help you win more business.  We have always known that if you can identify a local professional involved in a major association's leadership in some way you can help influence that business.
There is real opportunity in leveraging the intellectual capital of our communities to focus our group marketing on specific vertical markets. 
Planners are all across the board when it comes to what size destinations are going to be more attractive now.
Will Urban/Big City Destinations Be More Attractive Now?
Will Mid- Sized Destinations Be More Attractive Now?
Will Small Town/Rural Destinations Be More Attractive Now?
Will Beach/Resort Destinations Be More Attractive Now?
Will Mountain Destinations Be More Attractive Now?
*The CVB & The Future Of The Meetings Industry Study, Winter 2021, Destination Analysts
This is a big opportunity for tier two or mid tier destinations as well as smaller destinations to take advantage of.  The urban centers will still be of great interest as they have the most convenient convention packages with the flights and transportation options. 
It is going to be key to find your individual destinations niche in terms of group size, vertical markets and feeder cities to focus on.  If you don't have focus, you will find yourself competing with many other destinations and it will be hard to find the why.  Why should a planner choose you over others?  If you don't have focus, and you don't have the why, you will start competing on offers and costs. 
How You Sell Matters
This was likely one of the hardest ways destination sales team's had to adapt over the past two years.  In the past, sales team's relied on travel activities like attending trade shows, conventions, hosting site visits and FAM's to be the main drivers of prospecting and closing business.  During the pandemic, your sales team had to become virtual destinations sales specialists relying on digital tools that many of them didn't have to do their jobs. 
Since the start of the pandemic, Digital Edge has balanced developing digital sales tools with marketing to ensure the destinations we work with have a strong digital marketing presence balanced with the digital tools the sales teams need to be successful.
The need for digital tools is not going away.
Despite the technological advances, virtual events are not perceived as effective as in-person ones, though they have filled a void during a global pandemic. A closer look at the data, however, does point out notable differences based on experience. In general, individuals with more than 20 years of experience tend to view all in-person engagements more effectively and virtual ones less effectively than their less experienced counterparts do.
Although this disparity isn't surprising, it does indicate to destinations that, moving forward, planners and suppliers working their way into more senior roles will be more favorable toward virtual engagements than their predecessors who built a career on in-person meetings.
LinkedIn & Platform Usage
LinkedIn continues to see record levels of engagement and now has 722 million members on the platform.  LinkedIn has seen increased usage, with parent company Microsoft reporting that the professional social network was up 31% in the most recent quarter.
* Social Media Today
I have been offering destination sales teams LinkedIn training for eight years now, focusing on using the platform from a destination sales perspective specifically and how to leverage LinkedIn for prospecting, developing an authoritative voice and utilizing the database functionality. 
Prior to the pandemic, only a handful of our clients utilized this service. Since the pandemic, this is one of our top requests. The VP's who didn't see the value before definitely see the value of being on LInkedIn now. When you think about LinkedIn, think of it in terms of building awareness, engaging with planners socially and how the tool is a great database available for prospecting.
As a tool for both marketing and communication, social media is finally starting to follow consumer trends, and it's becoming increasingly important in the business events industry. LinkedIn is the most-favored platform, followed by Facebook, but Instagram is making large leaps.
* Winning Strategies in Destination Marketing, DCI January 2022
LinkedIn is Not the Only Social Media for Planners
It's clear that LinkedIn alone is insufficient. Younger professionals are increasingly looking to other platforms, such as Instagram, for inspiration and connections, and planner-supplier relationships can blossom there as they once did on LinkedIn. It's clear that having a robust presence across multiple platforms and a dedicated blog to dive deeper into meeting offerings is ideal.
Now, I do place a lot of emphasis on LinkedIn as it is easily the top business social network and makes the most sense from a B2B perspective. But, our Digital Edge team has never just relied on this one solo platform. When thinking about your social presence, develop a strategy where you can utilize multiple platforms. The beautiful thing about a strong social media presence and a content marketing campaign, which is really what we are talking about is, you are developing opportunities to share your destination story far beyond what a branded advertising campaign can do.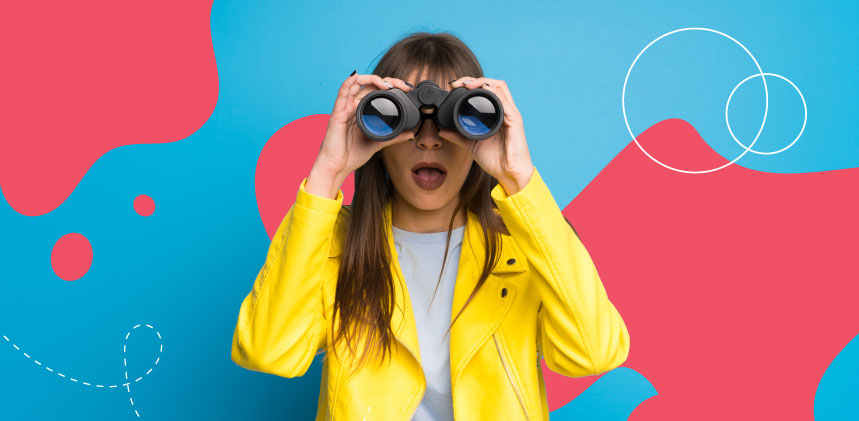 Attendance Building
Top Areas Planners Expect to Decrease Over Next Three Years:
Attendance Figures at Live Meetings - 46.5%
Cancellation of Meetings Due to the Pandemic - 41.7%
Attendee Pickup of the Room Block Expected - 39.7%
The Number / Volume of Live Meetings Held Annually - 37.3%
Top Areas Planners Expect to Increase Over Next Three Years
The Number / Volume of Live Meetings Held Annually - 60.7%
Incentives Offered by Destinations to Hold Your Meetings There - 60.7%
Impact of Local Politics on Destination Selection - 54.7%
Importance of Destination Safety Certification (GBAC) - 52.3%
Down the list - 35.9% feel attendance figures for live events will increase
*Source: The CVB & The Future Of The Meetings Industry Study, Winter 2021, Destination Analysts
What does this tell us?
When we look at attendance building and the number of meetings held, planners are all over the board with what to expect. It's been a really rocky couple of years and they have been pulled in every direction as they cancel, schedule, cancel again and try to host meetings.
The planners indicate a real unevenness in the recovery for meetings. So, focus on how you can help planners who do make a commitment to meet with their attendance building efforts. It really is time to rethink what you do to help planners build attendance. In today's climate, consumers want more information and more options when planning a trip whether for business or personal.
I have heard many people say that services are the new sales. Let's think of how we can take that approach with attendance building and rethink how we approach attendance building. Developing tools and resources that planners can easily copy and paste into their registration materials and website is key. Think about having information readily available on key messages for each of the trending topics like diversity, equity, inclusion, sustainability and CSR opportunities.
Also as a result of the pandemic, more consumers are wanting to manage the number of trips they take so adding on leisure activities pre and post is growing that bleisure trend. How can your destination communicate the benefits of visiting with friends and family before or after the event is a great opportunity to extend that length of stay.
Try to focus on where your destination can stand out and don't just preach the same things everyone else is. Customize your attendance building materials to your different vertical market segments and find opportunities to do things differently.
A new study highlights that one in three U.S. workers changed or lost jobs in the past year. More than a third of U.S. workers changed employers or lost their jobs since the start of the pandemic, double the typical level in the previous two decades
Millions of workers who lost their jobs in the spring of 2020 were back at work in March this year, and the paper implies that the recovery is largely due to people finding new jobs, rather than returning to their old employers.
*Source: Fortune
These labor changes are especially impacted in the travel sector as we were one of the hardest hit industries. The pace of change for workers who were either let go or furloughed and found new positions or decided to use this opportunity to make a change is still happening swiftly. 
Employers are struggling to bring employees back, find new employees qualified for their open positions and retain the talent they have. This is affecting our ability to service meetings, reach out to planners and planners ability to source attendees for their groups. Databases across the board need to be verified and updated as the Great Resignation has affected all industries.
Service levels are a great concern to planners and many are considering how they can add in service levels to their group contracts. Understand where your destination is struggling or thriving with service levels and be transparent. Planners need to know they can count on the CVB to be a resource that is honest and transparent for them.
⟡⟡⟡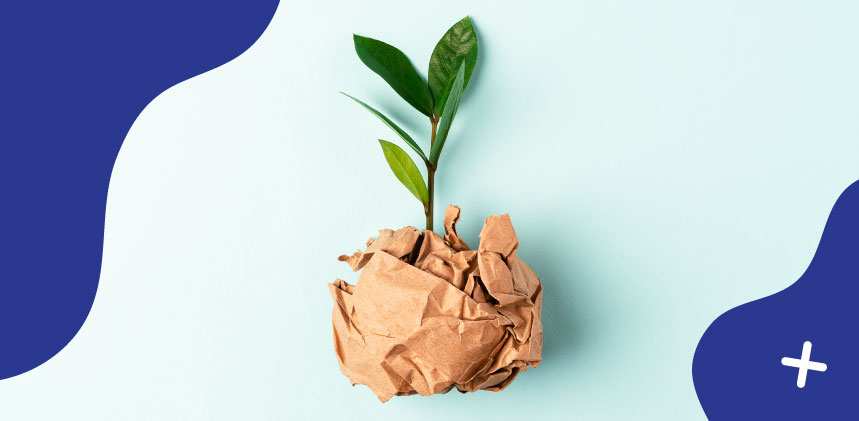 Trend #2: Sustainability is Getting Stronger
Planners also anticipate a shift towards sustainability practices and in a similar vein, a greater emphasis on supporting the health and wellness of attendees by offering plant-based/immune-boosting menus.
*Source: The CVB & The Future Of The Meetings Industry Study, Winter 2021, Destination Analysts
"Pono" means "to do what is right." To Travel Pono is to travel consciously and respectfully. Hawaii encourages visitors to explore Hawaii in a manner that is respectful of the Native Hawaiian culture, wildlife and environment and local residents.
In 2018, Hawaii became the first state to set a goal of reaching 100% greenhouse gas neutrality, which it plans to achieve by 2045.
Danielle M. Bass, state sustainability coordinator for the State of Hawaii's Office of Planning and Sustainable Development, says that the beauty of this goal–called the Zero Emissions Clean Economy Target–is that previous laws serve as benchmarks to reach the state's "big legal target," the 2045 goal.
Hawaii also has a legal mandate to transition all state and county facilities to reclaim 100% of its water by 2045 (with the exception of potable and drinking water).
For the state of Hawaii, part of our meeting's marketing mandate for 2022 is to showcase how the state is committed to sustainability. In addition, the citywide sales team is working with planners to develop practices for the convention center meetings to be net zero carbon footprint events. The collaboration between the different organizations is helping them work towards protocols that are appropriate and possible for each meeting.
In our work with Hawaii, we are weaving sustainability messaging into everything we do including the new digital Meeting Planner Guide, marketing campaign, content campaign and sales activity marketing. It is very important for Hawaii to feel like there is real action and not just talk around sustainability.
Sustainable Tourism Master Plan
Visit Park City's new CEO, Jennifer Wesselhoff, is leading the development of a Sustainable Tourism Plan for the Bureau. As part of the effort, Jennifer reminded us that sustainability isn't just about recycling and environmental factors. It is about managing your destination in a sustainable manner overall. 
Visit Park City recently developed the acronym, HOME, which stands for:
H = Heritage
O = Outdoor Recreation
M = Management (of the destination)
E = Environment
When thinking about group sales, Visit Park City's team is focused on these four points in the HOME acronym they developed to communicate the effort. 
⟡⟡⟡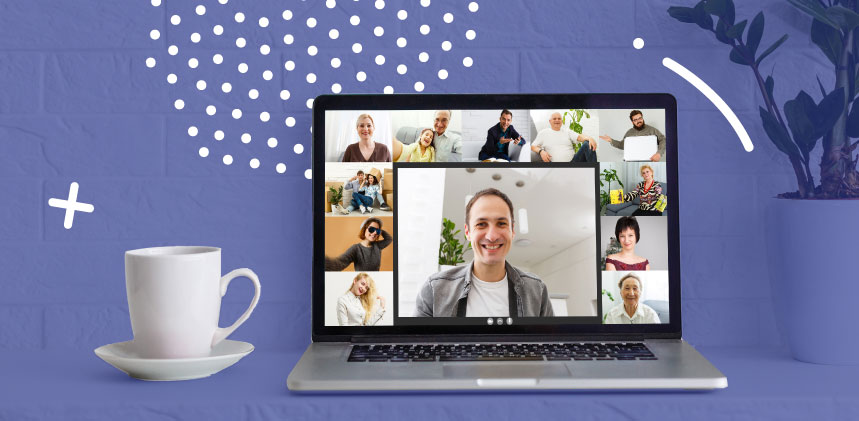 Trend #3: Collaboration Fosters Innovation
Surprisingly, the pandemic sparked opportunities for collaboration among industry organizations, destinations and events.
Some examples we've seen include:     
California Destinations Hosted Brunch during PCMA Convening Leaders
Business Industry Events Week in Washington, D.C.
States Marketing for M&C: Wisconsin, California, North Carolina and more
More states are marketing for meetings than ever before to help the destinations in their state have more awareness and education about the opportunities. This has led to more statewide collaboration. 
At Digital Edge, we began working with three states in 2021 who all were entering the statewide meetings marketing effort for the first time. All three wanted to develop more of an awareness focus to support the CVBs in the state and help them drive more business opportunities. All three want to be a leader in developing collaboration among their partners in the state.
Diving more deeply into specific marketing techniques, meeting planners were asked whether they preferred single-destination or multi-destination educational workshops. Even more so than in 2018, the majority of respondents noted they prefer multi-destination educational workshops, which allow meeting planners to use their time more efficiently.
Destinations and industry suppliers can take this opportunity to work with partners and even other destinations to effectively reach the planners and decision makers. It's time to be creative and look beyond the borders of the property, convention center, city or country for your next marketing partner.
*Source: Winning Strategies in Destination Marketing, DCI January 2022
Not only is collaboration easier for destinations' recovering budgets, but it is what the planners are asking for and desire from us. Helping planners maximize their time is really important and collaboration is a great way to do so.
For the first time, the State of California destination partners hosted a brunch during PCMA Convening Leaders that was received with raving reviews by the 100+ planners in attendance. 
For years, the teams at Travel Portland, Visit Pittsburgh and Visit Milwaukee collaborated on client events for planners at industry events. These destinations were ahead of the game in terms of collaborating to make things easier for the planners.
Also, think about other partners you can bring to the table on collaborations. Maybe a joint FAM with planners and economic development location decision makers is a great way to maximize resources and opportunities for your community.
Checklist for Destination Sales & Marketing
Identify how your destination has changed and how sales for your destination have changed during the pandemic — and develop opportunities around these changes
Audit and update your attendance building kit and tools
Create a hybrid sales model using both in person and virtual sales techniques
Identify where your destination stands on sustainability and how you can message to this and communicate the opportunities to groups
Create opportunities for collaboration keeping in mind how you can leverage planners valuable time
Create opportunities for CSR in your community that are easy wins with real meaning for the groups attending and your local stakeholders
Don't just say your destination follows Diversity, Equity and Inclusivity (DEI) practices … put meaning behind it wherever you can
---
Sources
Winning Strategies in Destination Marketing, DCI,  January 2022
The CVB & the Future of the Meetings Industry Study, Winter 2021, Destination Analysts