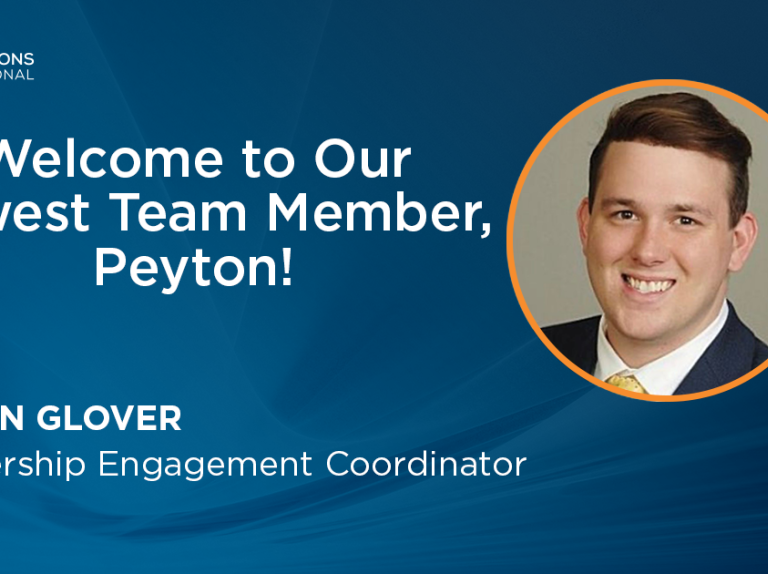 Bottom Line:
Welcome to our newest team member, Peyton Glover, Membership Engagement Coordinator!
Hello! My name is Peyton Glover. I was born and raised in Gordonsville, Tennessee, a small city east of Nashville, TN. When I obtained my bachelor's degree, I moved to Nashville. I enjoy live music, traveling, reading, and writing movie reviews for my blog in my spare time. I am also a proud uncle and sports enthusiast. 
What is your favorite destination and why?
This answer changes every time I travel. Right now, it is Key West, FL. There is something for everyone, whether deep-sea fishing, snorkeling, kayaking, or lounging on the beach. Beautiful scenery! 
In one sentence, what is your job at Destinations International?
To support and engage with Destinations International's members and partners, ensuring any assistance is given promptly.
What was your first job in the tourism industry?
I began my tourism career as a visitor services specialist with the Nashville Convention & Visitors Corporation.
When you were growing up, what was your dream job?
I always had the dream job of being a talk show host.
What is your favorite thing about this industry?
You have the opportunity to learn constantly. This industry constantly will challenge you to grow as a professional. Each destination can teach you something new. 
What is your bucket list vacation?
Going sailing to the different Greek Islands.
What is one fact about you that surprises people?
I used to act on the television show Nashville.
What is your favorite restaurant/meal in the world that you have tried when traveling?
Seafood when along the coasts!
What are two truths and a lie?
Dolly Parton autographed her cake-mix box as a gift to me.
My idea of a vacation is going to the beach.
I have never broken a bone.
I am overly competitive about…
Trivia nights.