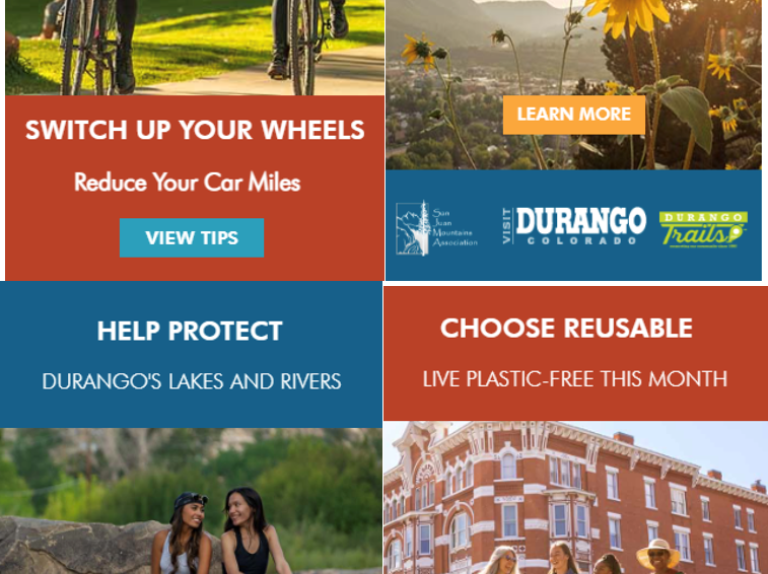 By: Datafy and Visit Durango
For most destinations, the return of tourists to pre-pandemic numbers (or higher) is great news. But what happens when you have too much of a good thing?
Overtourism isn't a new issue, but it's getting renewed discussion as travel numbers slowly begin to climb toward pre-pandemic levels. So the question becomes, how can you position your destination for success post-pandemic, while still protecting it?  
DMMOs, like Datafy client, Visit Durango,  are paying more attention to how the economic, community and environmental weight of tourism can affect their communities. 
The Challenge: DMMOs want to protect their communities, but visitors also bring in necessary tax dollars to support strong communities. Durango needed to mitigate overtourism in their sustainability-minded community. 
The Data: Datafy observed visitation levels throughout the year, where visitors were going, and what the most  frequent points of interest were. We also identified precise advertising audiences we could engage to shift visitation patterns, promote sustainable  travel and increase visitation from conscientious travelers during off-peak season. 

The Work: First, Durango used findings from the data to create a campaign focused on fall and winter stays in Durango, using a cross-seasonal visitation message and encouraging travel from "Durango's Ideal Traveler" from their top year-round markets. Between September and December 2021, Datafy delivered more than 3 million impressions and 5,000 clicks to durango.org. In addition, Datafy observed more than 16,000 raw, confirmed trips from this ad-aware audience between September 2021 and January 2022, resulting in more than $4.5 million in destination spending impact.
While this began the shift Durango wanted to see, it didn't fully address the overtourism that already existed in peak season, especially from nearby drive market visitors. Working collaboratively with the city staff and tourism team, Durango created a Responsible Tourism Campaign during peak periods, with spending flighted to match travel patterns and in-market foot traffic, that encourages locals and visitors to protect the community.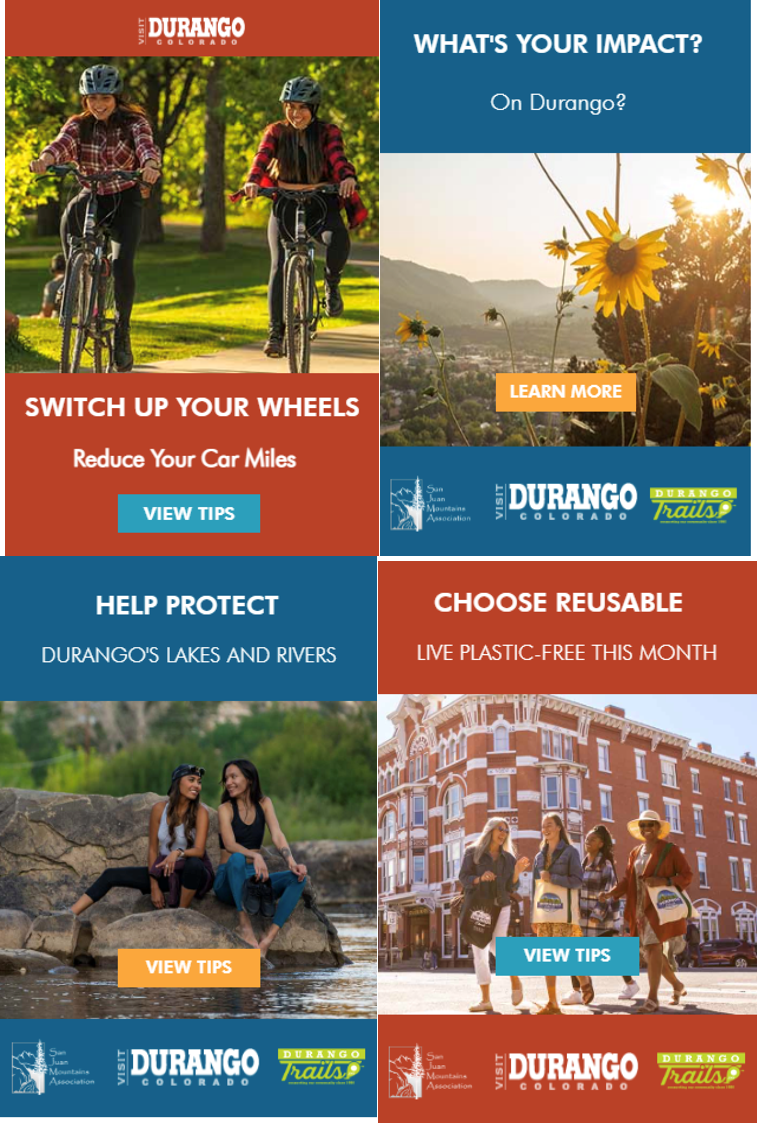 This second step of the campaign has only just begun; However, Datafy has delivered more than 300k impressions so far in a short, 1.5 month period, averaging a 0.4% click through rate (about 5x industry standard for programmatic display). "Durango's Ideal Traveler" is interested in preserving the community that they love, so we expect these great results to continue as Durango works on visitor and seasonal distribution strategies in the coming months and years. 
The Result: We not only saw a measurable visitation pattern shift,  but also opened the door for steady employment opportunities that don't rely on peak periods. In 2021, we observed an incremental 3% shift from peak season visitation to off-peak visitation: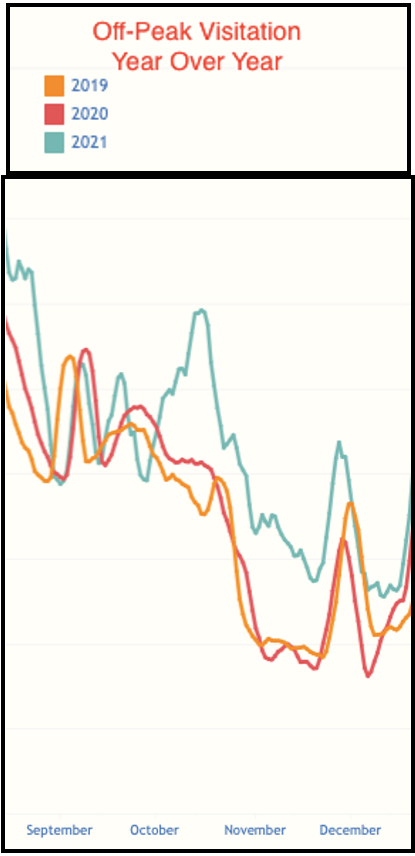 As travel continues to become more accessible, destinations that value responsible tourism and sustainability must take steps to prepare for an increase in visitors. Sustainability continues to be a hot topic, and for destinations to stay ahead, it is critical to incorporate the message of responsible tourism  in their marketing and destination development efforts and implement these  practices for the future.