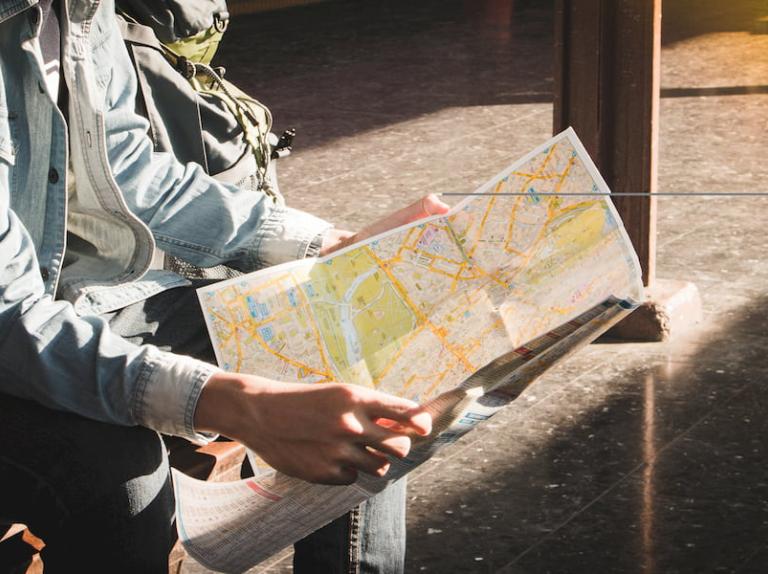 By Jennifer Andre, Expedia Group Media Solutions
As the travel industry and the world continue to navigate the COVID-19 crisis, destinations of all sizes around the globe are facing the challenge of communicating with current and future visitors and safely re-opening to travelers.
At Expedia Group Media Solutions, our mission is to support advertising partners throughout this entire process with timely data and insights to help them prepare for recovery. Some of the ways we are doing this include our Destination Relief program, through which we are providing $25 million in advertising relief, as well as our COVID-19 resource center. Our Insights Summit at Destinations International and our ongoing COVID- webinar series are additional ways we have explored how industry leaders around the globe are inspiring travelers while prioritizing evolving consumer needs and preferences.
I wanted to share with DI blog readers some of the key themes and strategies that destinations around the world – from Frankfurt to Queensland to Palm Springs – are using to tackle the current challenge, gear up for recovery, and safely welcome back visitors.
Building Trust + Focus on Safety
One key component of restoring tourism and inspiring travelers is to have a clear understanding of how traveler preferences have changed as a result of COVID-19.
It will come as no surprise that health and safety are top of mind for today's travelers. For example, surveys conducted by Expedia Group and behaviors we are seeing on our e-commerce sites both indicate that travelers are eager to learn about hotel and airlines' cleaning and safety guidelines.
Traveler sentiment data also reveals that potential visitors have a strong interest in knowing that their destination of choice is taking safety measures. Visit Los Cabos created a campaign in collaboration with Media Solutions centered around health guidelines. Rodrigo Esponda, managing director for Visit Los Cabos, said that the #LosCabosRules campaign drives home key messages such as, "Wear a Mask," "Connect Remotely," "Wash Your Hands," and "Practice Social Distancing."
During one of our recent webinars, Colleen Pace, chief sales and marketing officer for Greater Palm Springs Convention and Visitors Bureau, shared their "Safer Together. Greater Together" Pledge. Launched during the organization's pre-recovery phase, the commitment addressed traveler sentiment, focusing on how all partners are following local, state, and CDC guidelines.
Inspiring Travelers to Explore Their Backyard – and Beyond
Tourism will always play a critical role in reinvigorating the economy and supporting destination recovery after disaster strikes. Even if they're not traveling yet – travelers around the world are still dreaming of their next trip, beginning with their own regions.
Driving and staying close to home is a major trend with travelers right now. People are not only more comfortable staying close to home, but also have to comply with border closures, so they are more likely to stay local.
Jasmin Bischoff, director of tourism marketing for Frankfurt Tourist+Congress Board, spoke to this point during a recent webinar. She shared how her organization's marketing efforts have evolved during COVID-19 with a focus on engaging domestic travelers. After lockdown lifted in the Frankfurt region, most travelers were opting for the countryside, but following the reopening of restaurants, hotels and airports, they wanted to help encourage travelers to come back to the city. Their three phase approach placed an emphasis on hygiene and safety, while aiming to draw travelers back into the city.
During another recent webinar, we heard from the marketing program leader for Tourism and Events Queensland (TEQ), Maddison Tanner. Maddison shared how her organization has addressed some of the highest priority consumer needs, including safety, security, and hygiene, as well as flexibility in making purchase decisions and the desire to reconnect with friends and family post-lockdown. One way TEQ is doing this is through their "Good to Go" campaign, launched in collaboration with Media Solutions, which aligns with the Queensland government's roadmap to easing restrictions. Following the opening of intrastate borders on June 1, TEQ launched their campaign with the key message of "Queensland, you're good to go," encouraging locals to get out and "explore their own backyards."
Green Shoots + Data-Driven Insights
When it comes to data, DMOs of all sizes are trying to understand if people are looking to travel to their region. They are keeping a close watch on search trends with their advertising partners because search has a high correlation with intent to travel. These early signals also help destinations know when they can start thinking about marketing.
Sarah Finstad, regional managing director, North America, Destination Canada, shared some of her thoughts: "We want to know what stage the potential travelers are in and what type of marketing efforts we should be undertaking. We also need to understand the state of our communities…We cannot actively promote a region if they are not open and ready to market."
At Media Solutions, we provide our advertising partners with detailed, real-time data on how travelers are looking and booking in any given market. Our data indicates that there is reason to be hopeful; around the world, there are green shoots of people looking to travel again, though that continues to fluctuate week by week.
Monika Tonkin, director of domestic marketing operations for Tourism Northern Territory, spoke about her organization's data-informed recovery efforts. The organization is currently in the "Adapt and Recover" phase, which taps into the "COVID-19-driven desire to experience nature." Travelers looking to experience nature and/or go camping on their next trip have increased by over 4000%, making the Northern Territory a highly appealing destination for Australians. The DMO has used this data to inform their marketing efforts, launching a campaign that taps into travelers' desire to travel safely, locally, and experience the outdoors.
We are helping destinations of all sizes understand current trends and we encourage destinations to reach out directly to receive a customized look at the traveler data most relevant to their region. Additionally, yu can gain further insights on how destinations around the globe are planning a safe and measured recovery and hear about new opportunities to refresh your campaign strategies at our upcoming webinar, "Accelerate Recovery Through Travel Advertising."