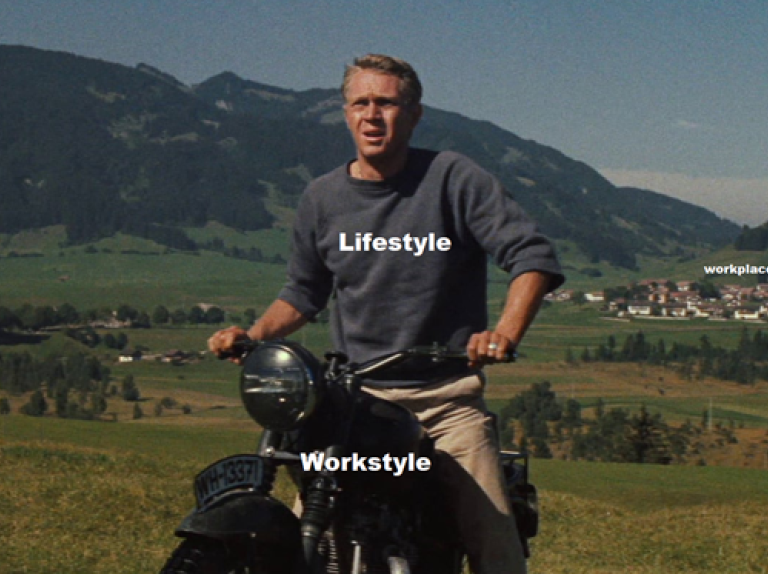 By Andreas Weissenborn, Destinations International
The unique opportunities workplaces and destination organizations have in positioning with the unbundling of needing to live where you work and vice versa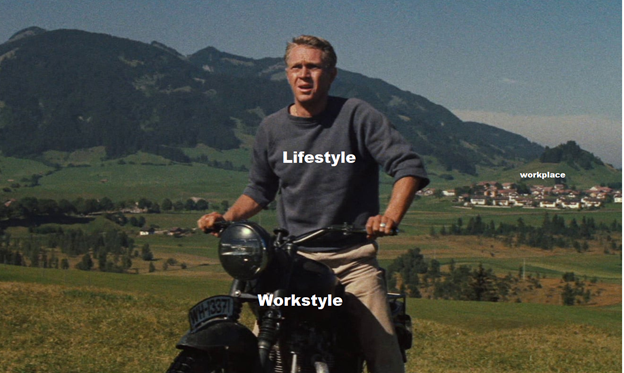 Greetings reader from the future beyond the pandemic, may this blog serve as a time capsule to the moment in time when our lives and our work are presented at a true fork in the road into the next normal. You have no doubt seen the works and writings of many through this pandemic regarding the shifting remote workforce, the truncation of dense central business districts, and the flurry of relocations people made in our pandemic. Since World War II, our culture has thrust us towards the juxtaposition of living near your work or working near where you live. The pandemic has changed that. However, I would not call this a casualty of the pandemic, but rather a leapfrog in our culture, where our existing timeline has been compressed and bypassed for an outcome already determined, which is this. We have outgrown this philosophy of needing to be in proximity of our work, the world was thrown into a trial by fire this past year and by in large we have succeeded. As part of this great acceleration, let's finally uncouple living where you work, and present the opportunities for businesses and destination organizations to finally make work where you live.
Workplace
We have mentioned many times that the greatest world currency is the acquisition of new talent and no entity plays a greater role in that like the workplace. Companies have largely relied on its opportunity in their workplace to attract new talent which brings them into the said work. When companies like Amazon announced the decision to select Arlington VA for its HQ2, Amazon, arrives into the community with the high ground, knowing talent will move to Arlington. Pledging 25,000 jobs in the next 10 years means 25,000-50,000 (including families) new minds into the community to live where they work. Now, during and post-pandemic, we have learned to do our jobs and work while not occupying a physical workplace, what then becomes of the proposed 25,000 new jobs still coming to Arlington? What about the broader economic development of Arlington henceforth?
Chris Fair from Resonance, articulated how this shift is currently happening with the reduction of office space and secondary effects of the economy from it, it is his quote from another that garners the true shift businesses need to focus on:
"We're trying to turn the office into a place that offers community and where you build skills so it becomes a destination you go to, not just a place where you work."
Hearing that, doesn't that sound a lot like the mission and mandate of a destination organization? Maybe that is what is accelerating towards us, that work, and places of work now should take lessons from destination organizations on stewarding a work brand and shepherding quality of place in the workforce to attract talent to return. We have said it before, we are all competing, and failure to invest means you get left behind. In the realm of returning to a workplace, the investment would need to made into rebranding and realigning themselves with maybe trying to do fewer things but being better things for workers to return to a place of work.
Destination Organizations
Destination Organizations are now faced with the opportunity to capture those who chose to never return to a workplace. Suddenly, millions no longer must choose workstyle over their lifestyle and can double down on investing in living in a place that better suits their values and beliefs. We know travel will return with a ferocity and fever pitch from pent-up demand from these times, the same will be true for millions of workers to select their new roots for a home. Destination Organizations are uniquely positioned to acquire new visitors and new residents to their community. What we should do now is double down on the same efforts to showcase to potential new residents of why you should choose our community over another. This would be the opportune time to engage with those elusive unusual suspects we spoke about. For example;
Have a local college with a unique degree or discipline, get it into your marketing materials!
How about broadband internet availability to all your residents? Put it on your website.
Boast better than averages across roadways, waterways, and airways? Tweet it.
Both workplaces and destination organizations are mirroring the same bare long-term shortcomings Jack Johnson eluded too, yet its between the interruption and the acceleration that this unbundling provides opportunities for all. The window is now open, and our lifestyle can determine our workstyle and vice versa.