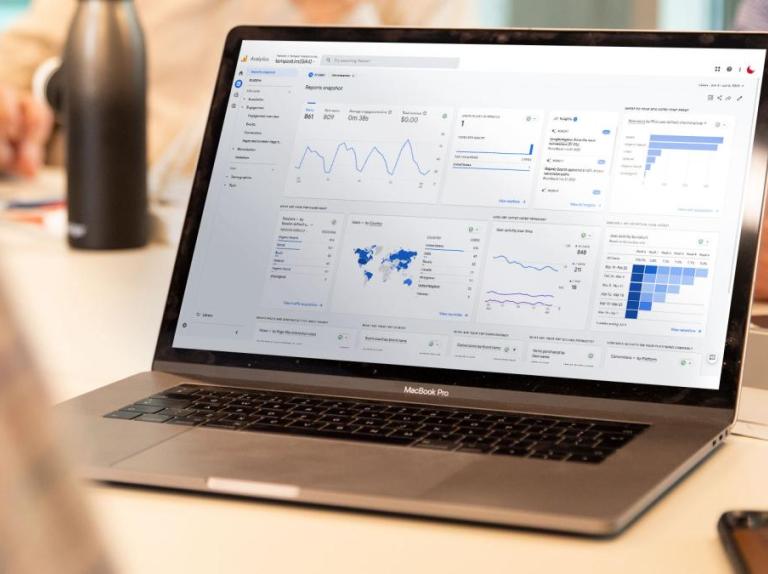 Bottom Line:
The countdown is on… Learn how destination organizations can prepare for Google's newest reporting solution, Google Analytics 4, before the switch on July 1, 2023.
This article originally appeared on tempest.im.
First announced in 2020 and developed with improvements centered around privacy, spam protection and to prepare marketers for a cookie-less future, Google Analytics 4 (GA4) is finally on the horizon. This brand new tool introduces a new user interface, new data model, updated metrics and other changes that destination organizations should familiarize themselves with ahead of the July 1 launch.
Here are a few quick tips to get you and your destination up and running with Google's latest reporting solution.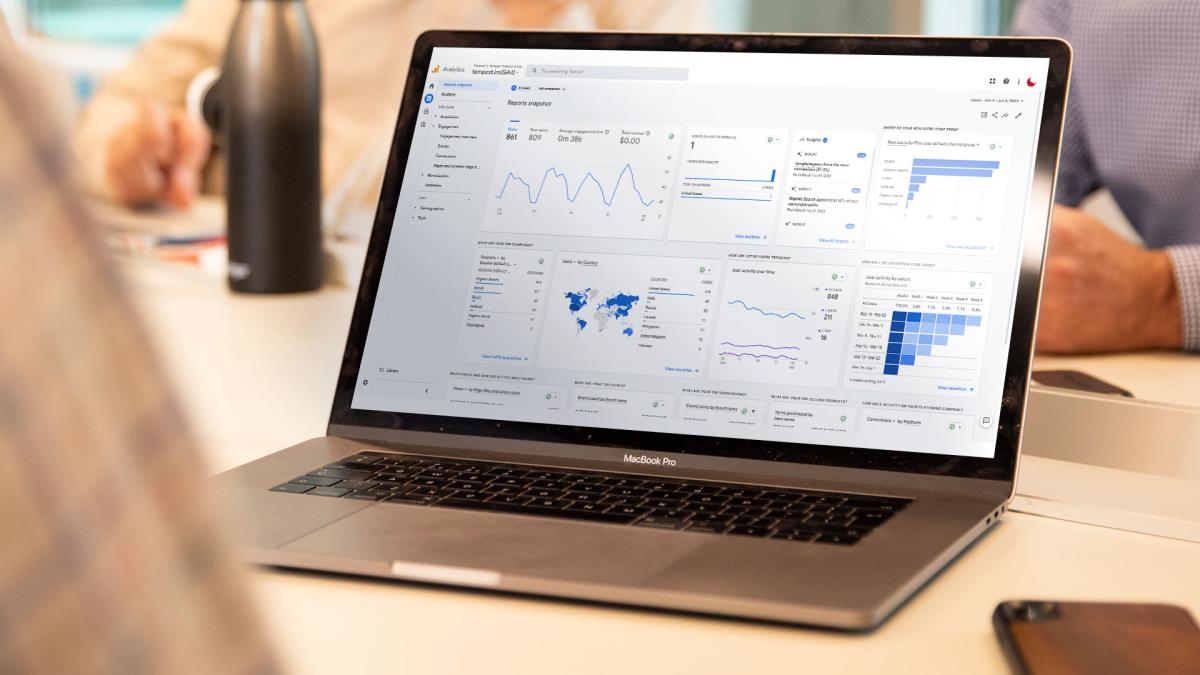 1. INSTALL GA4 & PREPARE TO SAY "GOODBYE" TO UNIVERSAL ANALYTICS
Mark your calendars. One of the most crucial — and time sensitive — elements of this rollout is the eventual sunset of Universal Analytics (UA). Upon the arrival of GA4 on July 1, 2023, UA will cease reporting in favor of the new tool.
You can get a head start by setting up your GA4 property now and running both reporting tools side-by-side until July 1. Google has a handy, step-by-step tutorial on how to enable your GA4 property. You may even receive a prompt within your UA property to begin the setup of a new GA4 version.
Be aware that historical data prior to July 1 will still be accessible in UA only for a limited period of time, but will eventually be removed from Google's servers. Services like Google's BigQuery service allow marketers to upload backups of their UA data to the cloud.
Why does this matter? Destination organizations without a plan will wake up on July 1 with a brand new reporting tool and waning access to their historical analytics data. You may also face mounting questions as to what specific metrics mean and how they impact your partners and stakeholders.
What can you do about it? Install your GA4 property, learn about the key new features that come with GA4 (psst… keep reading), and create a backup of your UA data to ensure you're ready for July 1.
2. FAMILIARIZE YOURSELF WITH THE NEW GA4 INTERFACE
Among the more noticeable changes with the switch to GA4 is a completely redesigned user interface and default reporting views. This new interface is relatively simplified and easy to navigate when compared to the abundance of reporting screens available in UA. A collapsable ribbon on the left side of your screen grants access to your primary reports, each divided into key reporting focuses: Acquisition, Engagement, Monetization, Demographics and Tech.
Why does it matter? The sooner you familiarize yourself with the new interface, the easier it will be for you to find the information you are looking for and the less daunting it will feel once the switch occurs.
What can you do about it? Once you've enabled your GA4 property, begin exploring the new user interface to get comfortable with the presentation of information. Users can also customize the default reports to display important information at a quick glance, including reports that show top organic landing pages and more.
PRO TIP: One of our favorite new GA4 features is the improved search functionality. If you're looking for a specific metric (such as "what is my most popular page"), simply type that into the search bar at the top of the screen and let GA4 do the hard work for you — your results will be displayed immediately, without the need to dig through multiple reports.
3. CONFIGURE EVENTS & TRACK GOALS
GA4 now uses an event-based reporting model, where every user interaction on your site — including initial page loads, scroll depth, video views and link clicks — logs as an event. This new model allows GA4 to track user engagement with websites and apps and is more representative of the entire user journey, as opposed to the model used by UA, which was based around sessions and pageviews.
Why does this matter? Now that every interaction with your website registers as an event, you'll need to clearly define which of your events are conversion events in order to effectively track your top goals, such as partner referrals or newsletter signups. These are not enabled out of the box, so marketers will need to take a few extra steps to ensure proper goal reporting.
What can you do about it? Once enabled in Google Tag Manager, these events should load within the admin settings of GA4 (Admin > Events). There, you can flag specific events as conversion events. These events will then be added to the conversion events bucket in the admin settings where you can also manually add, enable and disable conversion events. Once enabled these events can be easily added to reporting views throughout the GA4 interface.
PRO TIP: You'll also want to extend the default amount of time GA4 stores event data on their servers. The default of 2 months can easily be changed to 14 months within the admin settings of your Analytics account (Admin > Data Settings > Data Retention).
4. START MEASURING ENGAGED SESSIONS & ENGAGEMENT RATE
With an increased focus on user engagement comes new primary reporting metrics, Engaged Sessions and Engagement Rate, which better highlight the journey of modern web users, and live as a worthy complement to Bounce Rate. GA4 considers an Engaged Session to be a session that meets at least one of the following criteria:
Lasts 10 seconds or longer
Has 1 or more conversion events (such as partner referrals, video views or newsletter submissions)
Has 2 or more page or screen views
If a user doesn't have an engaged session (that is, they don't meet any of the criteria for an engaged session), then Google Analytics counts the session as a bounce.
These Engaged Sessions, divided by the total number of sessions over a specific period, will provide you with the Engagement Rate.
Why does this matter? Engagement Rate helps better convey how today's users are interacting with your website and its content. This new metric is particularly valuable to DMOs, many of whom qualify the value of their website and its content based on how users are interacting with it — either by reading the copy, watching a video, clicking on a partner link or other type of engagement. Tempest's analysis estimates that the industry average engagement rate is between 45-50% for DMO websites.
What can you do about it? Familiarize yourself with what engagement rate is and begin adjusting your content to focus less on reducing bounce rate and more on delivering users to the helpful information and resources they are looking for, thereby creating engaged sessions and contributing to a higher engagement rate. Some options to consider:
Improve link sculpting to funnel traffic throughout multiple pages on your site
Add direct links out to valuable resources, partner listings or official websites within your content
Add brief, insightful videos that complement with or introduce the content within a page or blog (think: a 30-second walk through of a neighborhood that complements a neighborhood guide)
Include actionable CTAs throughout the content (such as "Submit RFP" or "View Partner Website")
5. BRUSH UP ON GA4'S METRICS
Some metrics have received subtle updates from their UA counterparts. For example, Sessions in GA4 report mostly the same as in UA, with a key difference being that they are not restarted at midnight or when new campaign parameters are encountered. Users are also subtly different, with UA counting Total Users as its primary user metric, whereas GA4 counts Active Users — providing a more accurate record of unique visitors to your website.
Other metrics see more significant changes, such as Bounce Rate. In UA, Bounce Rate counts single page sessions where there was no interaction within the page. In GA4, Bounce Rate serves as the inverse of Engagement Rate, tracking the percentage of sessions that did not register as an engaged session.
Why does this matter? Though the differences are minimal, it is important to grasp a firm understanding of how the new data model impacts data for your most valuable metrics and KPIs.
What can you do about it? Google has published a helpful guide to comparing metrics between UA and their GA4 counterparts, in addition to a full overview of each metric and dimension available in the tool.
PRO TIP: In 2022, Tempest analyzed data from over 10,000,000 sessions across multiple destination marketing organizations, comparing that data between UA and GA4. The results? There was less than a 5% difference in the session and user data the two tools reported, with GA4 often delivering a slightly higher — and more accurate — measurement.
6. ENABLE GOOGLE SIGNALS FOR IMPROVED DEMOGRAPHIC REPORTING
Audience data is not as reliable as it once was thanks in part to sweeping privacy updates that limit access to third-party cookies throughout the digital space, as well as the advanced privacy controls made available to Apple Safari users. GA4 utilizes machine learning to help bridge this gap and provide automated insights and predictive models to aid marketers with their campaign decisions.
Why does this matter? Demographic details will become less reliable as additional privacy controls are implemented throughout the globe, meaning marketers will have less control over the audience data that is reported on within tools such as GA4.
What can you do about it? To help marketers gain a more clear understanding of their audience data in this new, privacy-centric world, Google has introduced a solution named Google Signals. This solution, once toggled on in your Google Analytics admin account (Admin > Data Settings > Data Collection), allows you to gain more insightful audience details from users who are logged in to Google Chrome and have enabled Ads Personalization. While not applicable to all users across all browsers, it is important to note that Google Chrome was far and away the most popular web browser in 2022, with a global market share of more than 65%.
Interested in learning more about the differences between UA and GA4? Need assistance getting your GA4 reporting view off the ground or explaining to your stakeholders what the key changes between the two tools are? Contact Tempest today.