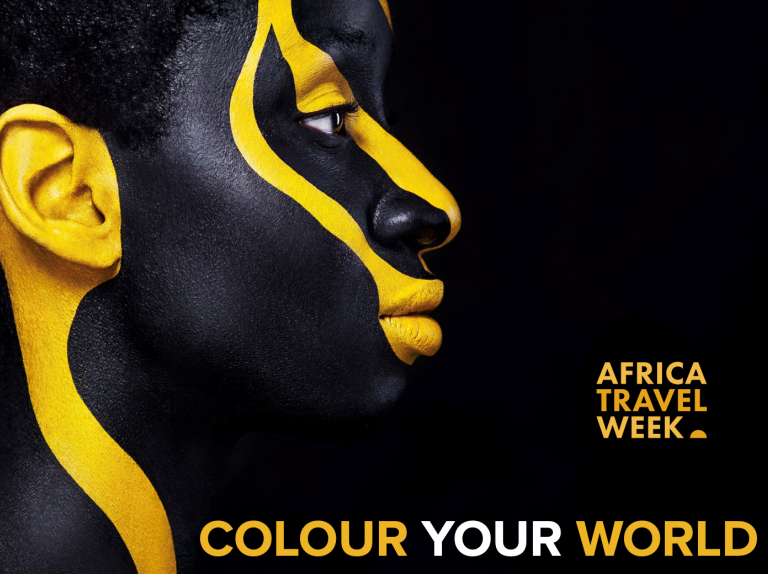 Going down a 'rabbit hole' is a metaphorical phrase that refers to the experience of getting sidetracked or engrossed in an interesting or unusual topic, to the point that one loses track of time and may become immersed in the subject matter. It often involves a sequence of clicks, links, or search terms that lead to unexpected discoveries or tangents, creating a feeling of falling into a labyrinth of information or ideas. And it is one of my favorite things to do. It is one of my favorite places to be. My own version of being in the metaverse – one where everything isn't purple!
The phrase is derived from Lewis Carroll's Alice's Adventures in Wonderland, in which Alice follows a rabbit down a hole and discovers a strange and fantastical world. In the context of internet browsing or research, going down a rabbit hole may lead to a deep dive into a subject that was not originally intended, resulting in a significant investment of time and attention. This is why I try to schedule 'rabbit hole time'.
To get a jump of the discovery process, I subscribe to an inordinate number of newspapers, newsletters and news aggregators. I seek a wide range of subject matters from real estate to technology to higher education to natural history all with the intent of supplementing my more traditional news, public policy, politics, and travel sources. Anything that might provide some unique insight into the world, understand where the travel industry is headed or provide a seed for the next great idea.
Recently my starting point of a 'trends rabbit hole' was looking at the predictions on the global economy from the Economist Intelligence Unit (EIU) Global Economic Outlook 2023. Good news is that they see the global economy as proving resilient amid the many heavy economic headwinds. They predict modest global growth and challenges in 2023.
Despite strong headwinds, which are mostly related to the ripple effects from the war in Ukraine and high global inflation, the global economy has proven resilient so far in 2023. Europe appears to have avoided a recession in the winter of 2022/23, in large part owing to warmer than usual temperatures and rapid switching to alternative energy sources following Russia's decision to turn off gas flows. US consumer spending has also held up better than EIU initially expected, with the labor market and consumer spending strengthening further in January. Finally, China's exit from the zero-covid policy has also supported global economic activity. As a result of these factors, we expect global growth to stand at a modest, but not anemic, 2% in 2023 (up from 1.9% in our previous forecasting round).
But what really drew my interest was the next email from Africa Travel Week which included the 'Colour Your World: Africa Travel Week (ATW) Trend Report 2023'.  I get that Africa is an emerging trendsetter, offering unique perspectives and inspiring creative solutions to global challenges. Certainly, from fashion to technology, the continent is influencing global trends in unexpected ways. But what I found particularly interesting in this trends report was unlike most, this was about trends that Africa could lean into and how they might do it. This made the report much more interesting than most in this genre. Frankly these are trends that any part of the world could lean into. For that reason, I am bringing them to your attention, summarizing them but still urging you to read the whole, beautiful report.
Eight Trends from the Africa Travel Week (ATW) Trend Report 2023
Despite the challenges posed by the COVID-19 pandemic, Africa's tourism industry is showing signs of recovery, according to the latest statistics released by Euromonitor and ForwardKeys.
1. The Role of Netflix in Safari Marketing.
There's power to be harnessed in connecting viewers with destinations and experiences through the small screen – and it's now being exploited to sell safaris to untapped international markets. The small screen is proving to be pure gold as a medium in sharing wildlife experiences and game reserves in Africa with the world – and driving interest in them.
FYI - This concept is underscored by the American Express Travel 2023 Global Travel Trends Report that reported that 64% of all respondents (and 70% of Gen-Z and Millennial respondents) agree that they have been inspired to travel to a destination after seeing it featured on a TV show, news source, or movie.
2. A New Take on Travelling Light.
Aviation accounts for approximately 2.5% of global CO2 emissions. According to new report from the World Travel & Tourism Council (WTTC) and the Trip.com Group, 69% of travelers are actively seeking sustainable travel options this year. The 2023 solution? Travelling light—but taken to a new extreme. As such, the emerging travel trend sees eco-focused travelers aiming to travel almost luggage free. For many, this means flying with the clothes on their back and a small carry-on bag for the basics such as a smartphone and toothbrush to lighten the aircraft's load and in turn, reduce its fuel requirements and subsequent CO2 emissions.
3. How Safaris Transcend Accessibility Challenges. Viewing Them As A Multisensory Experience.
Though it may be considered niche, accessible travel and tourism is a largely untapped market that has the potential to expand significantly, given that 1.3 billion people, or 16% of the world's population, live with disabilities. As Emma Perrin states, "More families are deciding that while they may have a child with special needs in their family, travel is still a normal part of life, and they are seeking ways to make this a reality."
4. It's Time to Speak Out About Greenhushing.
Greenwashing has been around for a while: companies making sweeping – and wholly unsubstantiated – claims about their sustainability initiatives or eco credentials to capitalize on the increasing demand for environmentally sound products and services. The term greenhushing refers directly to the fact that fewer companies are now publicizing their eco goals and accomplishments. In fact, a 2022 survey compiled by South Pole indicated that as many as one in four companies have set (and invested heavily in) science-based emission reduction targets, but they do not plan to publicize them. Many feel that the only option is to avoid any hint of greenwashing or greenhushing, and give travelers honest, transparent information they can use.
5. When Did the Luxury Traveler Become So Young?
It's estimated that by 2026, Millennials and Gen Z will be responsible for more than 60% of luxury spending across all industries, up from 39% in 2019. The 2023 luxury traveler is throwing the travel and tourism industry a curveball and keeping providers on their toes. These travelers are no longer your stereotypical retirees making the most of their golden years. Instead, these travelers are young (in their late twenties, thirties, and forties), savvy, and craving connection with others, nature, and themselves.
6. Keeping the Faith. Religious Tourism in Africa.
Marketing faith-based tours or experiences has potential – for committed pilgrims or simply the culturally curious. It has been estimated that around 240 million individuals will take pilgrimages annually, most of them being Christians, Muslims and Hindus. Many pilgrims journey to sacred sites hoping to heal and pay homage to their deity, while others are drawn by the sheer curiosity of these holy locations. Whether cultural, faith-based, spiritual or even wellness oriented (yoga retreats) there's no doubt that 'religious tourism' can contribute to regional economic growth and employment in destinations that do not typically feature in travel brochures and 'best of' lists.
7. Is Africa the 'Next Big Thing' for Digital Nomads?
Many African countries are working on new approaches to attract and welcome digital nomads with open arms. Currently, Namibia is leading the way, having recently introduced its Digital Nomad Visa. Overall, the digital nomad space is here to stay, according to Smith. "Now it's a matter of continuing to embrace them – and finding bigger, better ways of doing so."
8. Inclusivity and the LGBTQ+ Guest. Why Pronouns Matter.
The LGBTQ+ travel market has been instrumental in leading the global tourism recovery after the pandemic. The purchasing power, especially in the travel industry, of this market reached more than $211 billion prior to the pandemic with no signs of it abating since. It's therefore not surprising that Africa wants a slice of the LGBTQ+ pie. On a side note, it can be helpful to try to hire a diversity of employees, including professionals from the LGBTQ+ community.