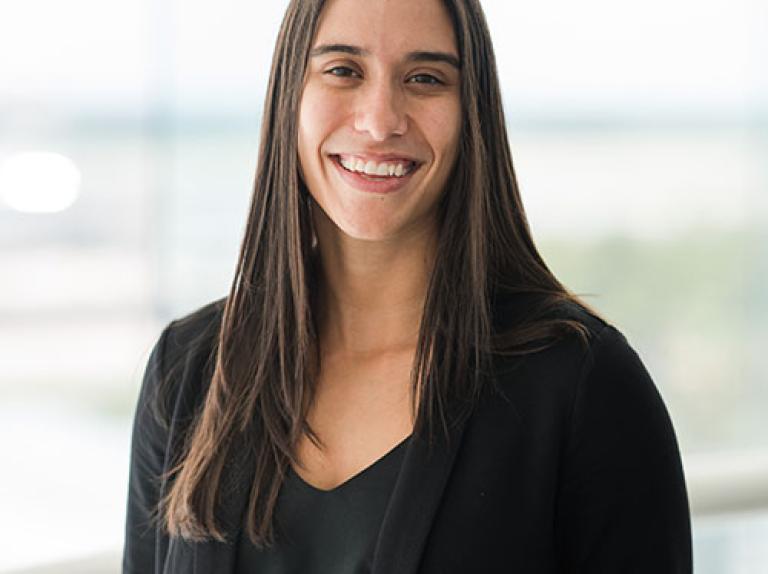 By: Lindsay Lodrini, Destinations International
Hi! I'm Lindsay Lodrini. I was born in St. Petersburg. FL and raised in a small town in West Virginia. I attended West Virginia University where I studied Public Relations and started my hospitality career. I've been working in the hotel industry for 12 years and spent 9 years with Hyatt Hotels.  My boyfriend and I added a dog (Moonee) to our family recently and she is my world! I'm a proud Auntie, lover of sunshine, board game enthusiast and a country music fan!
Favorite Destination and why?
I love any destination that gives me the opportunity to enjoy nature. Whether that is a beach or mountains I'm all about it.
In one sentence, what is your job at Destinations International?
To create, cultivate and maintain a culture of development, care and enjoyment for the colleagues of Destinations International.
How long have you been with Destinations International?
Today, January 3 is day one! 
What was your first job in the tourism industry?
I worked as a lobby greeter for a hotel in Morgantown, WV called The Waterfront Place hotel while I was a student.
When you were growing up, what was your dream job?
I always wanted to be a zoologist! I have always loved animals, but science was not my strongest subject!
What is your favorite thing about this industry?
The diversity! In hospitality, there is always an opportunity to learn something new and meet someone new.
What is your bucket list vacation?
Kenya! My favorite animal is a giraffe, and I would like to take a safari in Africa and visit Giraffe Manor.
What is one fact about you that surprises people?
I don't like maple syrup!
What is your favorite restaurant/meal in the world that you have tried when traveling?
I can't think of one restaurant or meal however I would say location for great food so far for me was Texas. Every single meal I had in Texas was outstanding!
What are two truths and a lie?
I was a competitive dancer when I was a kid.
I've been sky diving.
I like to drink pickle juice.
I am overly competitive about …
I am not a competitive person at all but if you say I can't do something you bet I'm going to try my hardest to prove you wrong!