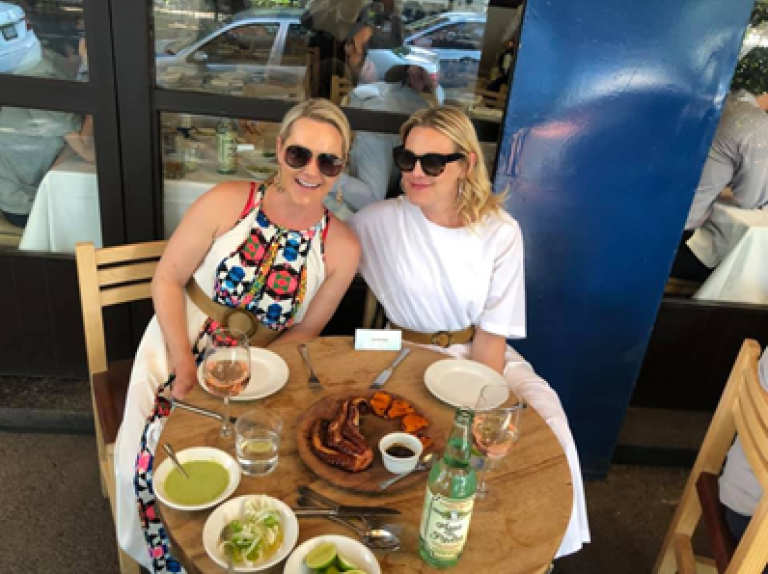 By Caitlyn Blizzard
You probably don't need an introduction to Kate as many of you reading this blog post have probably interacted with her at least once during your membership with Destinations International. She has been with our organization for seven years (It will be seven years in October, but I am just going to round up for her!). Kate is the ultimate team member - always willing to lend a hand if you need it without ever complaining. She has taken the workload of a membership team of four to a one-person department and continues to excel and strive to help our members excel on a daily basis. 
Favorite Destination and why?
Barcelona. I love the big city feel of Barcelona and the fact that it is a beach town.  It holds a special place in my heart. I have been there 3 times. 
In one sentence, what is your job at Destinations International?
Connecting our members with the tools, resources and community they need as individuals to do their job and grow the success of their organization.- your Destinations International concierge!
How long have you been with Destinations International?
How the time flies! It will be 7 years in October of this year
What was your first job in the tourism industry?
I landed an internship for the Vice President of Information Technology after I graduated from a second career/degree program at FIDM-Fashion Institute of Design & Merchandising. I wasn't overly in love with the fashion industry at that point. My internship working for my amazing leaders on that team made me fall in love with tourism. My first role at STDA was to train and develop materials for their new Oracle CRM and then train the SDTA sales staff and San Diego hotel sales community on a new lead system iLead. Although IT was not something I sought out, it shaped my skillset, education and career. I was so blessed to have leaders that allowed me to grow in that organization and use my talent/skill set to grow into working with membership.
What inspires you to keep doing the work you do for Destinations International on a daily basis?
We are living our "why" now as industry more than ever. Like our destination organization members and business partners, our staff and funding has been greatly reduced. We are feeling the same pain points and I am so driven to support our members and get through this challenging time. I would never have imaged my role would be to serve during this time leading the efforts of membership and blindly taking on some new tasks. It is difficult but I would venture to say this time will shape my service in this industry forever and serve as an inspiration for growth and contribution to our industry when we need it the most.  I am humbled and grateful to serve in this role.
When you were growing up, what was your dream job?
I was an anthropology major in college at University of San Diego. I was obsessed with Native American culture and art and nautical archaeology. I have always been a social creature, love people and have an incurable wanderlust syndrome. I wanted to be a combination of Jane Goodall, a cultural  anthropologist or work with Bob Ballard's (Titanic) nautical archaeology team doing something adventurous in a remote field. I was very fortunate to have a grandfather that supported my education, but as a business-man and someone who did not have the luxury of finishing college, he definitely raised an eyebrow when I picked that major. In hindsight I think what I am doing now with our members and my role is very much in the nature of anthropology. Fortunately, my grandfather lived long enough to see me evolve into this industry (especially after a second round going to fashion school) and put my education to work and see an ROI on his investment.
What is your bucket list vacation?
I want to go to Puerto Rico. Pre-COVID this was my number one destination this year aside from a Memorial Day weekend booked trip that got postponed to Guadalajara. Aside from loving Brad Dean and his amazing team, I am so fascinated and drawn to the beauty of that destination and the drastic challenges they have faced. I would love to do a two-week trip where the first week is service and giving back to the community. The second week will be leisure and exploring the beautiful beaches, surfing and some of their yoga retreat spots.
What is one fact about you that surprises people?
I think I am a pretty open book. One of the things that has surprised me about myself during COVID is a newfound love for the outdoors and desolate spots/national parks. My first two COVID trips were to Utah and then Idaho exploring nature and doing "the great outdoors".I have always been a city girl but not having that immediate option for travel has made me appreciate the country and more off the beaten path destinations.  
What is your favorite restaurant/meal in the world that you have tried when traveling?
PUJOL in Polanco, Mexico City. I went there last year with my sister and aside from Barcelona as a destination, I could live and eat my way through Mexico City. This over the top restaurant is no joke. Chef Enrique Olvera sets you up for basically a 3-hour tour of a 7-course menu and tasting. It was like a New York version of prime theater with a hefty price $ for the most elite culinary experience. I can't wait to go back!
I am overly competitive about…
Gin Rummy. I traveled a lot with my grandparents growing up and this was our favorite happy hour past time before dinner
About the Author
Kate Skidmore
Senior Director of Membership Engagement
Destinations International
Kate joined Destinations International as Subscriber Services and Engagement Manager for the empowerMINT product in October 2013. She now serves on our Membership Engagement team. Prior to her role at Destinations International, Kate spent seven years at the San Diego Tourism Authority handling marketing, digital media, advertising sales, IT implementation, and CVB/hotel sales training for iLead.