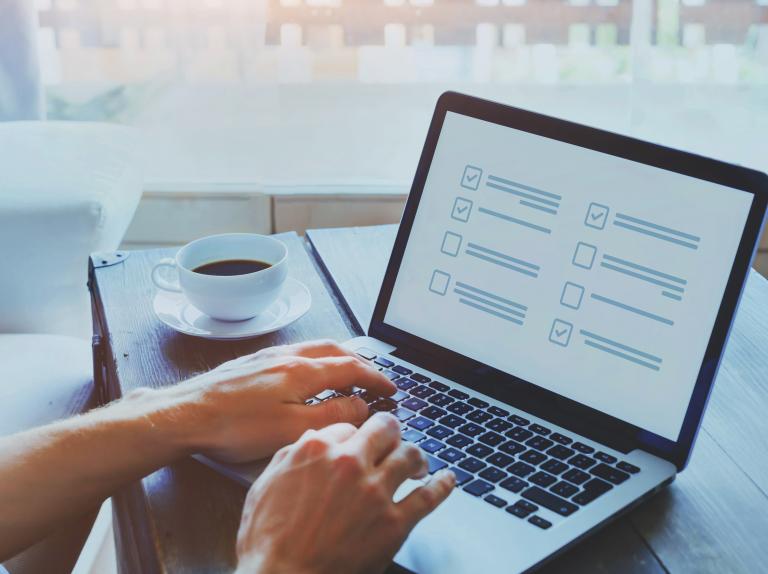 By: Alex Clark, Cvent
Rising costs from inflation and possible looming recession are the biggest concern event planners face right now. With reduced attendance levels and more events than they've planned since the pandemic began, planners have a lot on their plate right now. Despite all this, they think things are looking up for the meetings and events industry. The Cvent Northstar Meetings Group Planner PULSE Survey asks these questions and more to bring destinations, hotels, and venues the most up-to-date information about what their customers—event planners—want.
Who Responded?
This time, the survey received 461 responses from event planners across a wide range of verticals. 39% of the respondents are professional planners, 28% are corporate, 24% independent 3rd party, 5% are social, military, educational, religious, and fraternal (SMERF), and the remaining 4% are in the sports or government planning sector. The PULSE survey gives hotels and destinations a view of planners from all industries who might be looking to book meetings and events.
Outlook Is Good
As you might have seen yourself this year, meetings and events are recovering nicely. The industry at large is doing well. Only 16% of planners are less optimistic about the future of events than they were in August. Meetings and events have returned to pre-pandemic frequency, with 2023 even expected to surpass 2019 levels. Even before 2023 arrives, Q4 of 2022 looks to be very busy. 62% of planners said their next event will fall during October, November, or December of this year.
Despite the growing number of events, volume of registrants and attendees are showing some different indicators. The volume of events at each size—all the way from very small to convention-sized—is expected to stay the same or grow across the board. Large events, specifically those with 5000 or more attendees, are expected to grow the most. 67% of planners say they'll be planning more 5000-or-more attendee events, and the other 33% think they'll be planning the same number next year as they did this year.
Attendance Woes
The most worrying trend is decreasing attendance rates. Though the overall number of events is the same or larger than in 2019, attendance is significantly lower than pre-pandemic. This is most apparent in midsize and very large meetings and events. Half of events with 501 to 1000 attendees had an attendance rate of 50 to 75% of pre-pandemic levels. For events with 1001 to 5000 registrants, 70% have between 75 and 90% of pre-pandemic attendance rates.
Even with meetings and events continuing to grow in 2023, the attendance lag is expected to continue. Planners say they only expect events with 1001 to 5000 registrants to improve to 75 to 90% of pre-pandemic attendance levels.
Money Problems
Also a problem for event planners are rising costs. Their concerns about costs and budget have been steadily rising since June. Generally, they understand that inflation is a global problem, but it's still affecting their business decisions. Over 60% are looking to cut costs without sacrificing the attendee's experience, and over half will cut costs "wherever they can". Many are raising their own prices in order to offset higher costs. 80% claim switching to hybrid or virtual isn't possible for their events.
And as we've seen for most of the second half of this year, higher costs are one of the biggest issues event planners face as they plan their events. 86% say they're experiencing material consequences from rising costs. They're also very concerned about hotel staffing, government mandates, travel budgets, and airline service. The concern surrounding government mandates has risen drastically since August, which might be because of resurging COVID-19 variants. Only around 60% of planners surveyed say COVID-19 is no longer a concern for their events.
The Juggling Act
Planners are juggling all of those concerns as they plan new events, while also considering the outcome and impact of them. When asked to score their top goals  on a scale of one to five, return on experience, return on investment, COVID-19 safety, cost containment, diversity and inclusion, and sustainability were ranked between a three and a four. Only corporate social responsibility fell short of three.
Again, costs are both a goal and a problem for event planners. Hotel staffing is a consistent roadblock for them too. Many planners think hotels charge too much money while not employing enough staff to be responsive, timely, and dedicated to their meetings and events. Of all types of supplier partners, planners are least satisfied with hotels, destination management companies, and audio/visual suppliers.
The Destination and Hotel Focus
So now that you've seen the latest on what planners think, what can you do? Destinations and hotels are feeling the squeeze of inflation just as much as planners are, from rising costs to staffing problems. But they're optimistic about the future, and with all the events they're booking in the next year, there's plenty of opportunity for destinations and venues to take advantage.
Focus on helping in any way you can, from showing off local attractions to being responsive and attentive to planners' needs. It'll go a long way in improving the relationship between planner and destination and venue. You can read the full Cvent Northstar Meetings Group Meetings Industry Pulse Survey report or check out our other resources for hotels and destinations for more on planners' thoughts and goals.