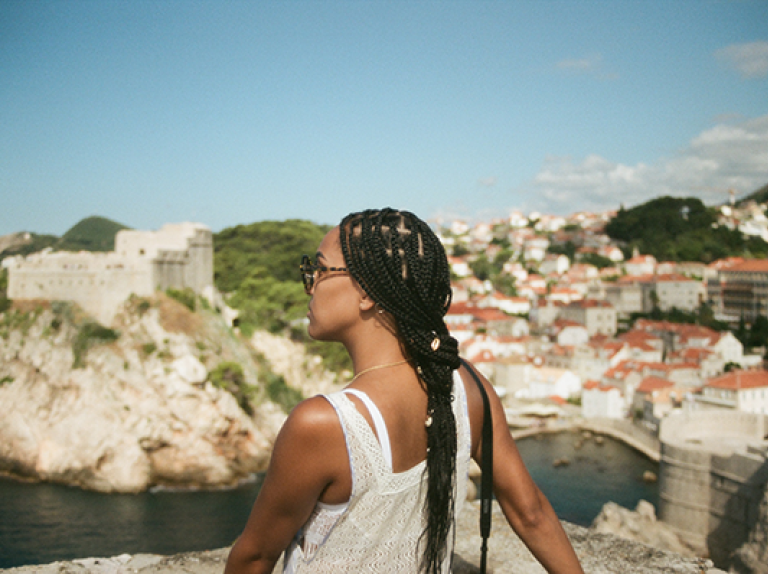 By: Kelsey O'Connor, Senior Content Manager, Destination ENV
The past few years have been a reckoning on diversity and inclusion practices across industries  — and the travel and tourism sector is no exception.
After all, diversity has always been intrinsically tied to tourism. We travel to meet new people, have new experiences, and expand our worldview beyond our lived experiences. 
When it comes to EDI (equity, diversity, and inclusion), most destinations have good intentions — more than 86% of DMOs say their organizations are committed to diversity and inclusion, according to a 2022 Skift survey.
And while plenty of progress has been made (Destinations International, for instance, hired their first Chief Diversity Officer this year), many organizations find they're falling short of their goals. Only 67% of DMOs say they've provided training programs related to EDI and just 58% say their organization does a good job of hiring a diverse workforce.
The importance of EDI for the industry — and for travelers — isn't going anywhere. So it's time to walk the walk on your organization's diversity, equity, and inclusion initiatives. 
Here are just a few ways DMOs can bring EDI to life in their marketing and beyond.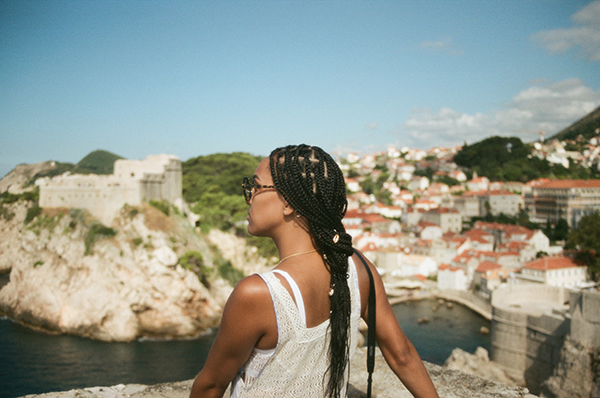 Rethink your imagery
The photography and video you use in your marketing should accurately reflect your destination. That means the people in your ads need to demonstrate the diversity of your community.
Why is this important? Because it matters to consumers. In the U.S., more than half of Black travelers say that they are more likely to visit a destination if they see Black representation in travel advertising, according to The Black Traveler: Insights, Opportunities & Priorities research report.
It also can help reassure safety-minded tourists. All travelers want to know that a destination is safe and welcoming, but this can be especially important for minority groups. Seventy-one percent of Black travelers say that safety is very or extremely influential to their travel decisions, according to The Black Traveler survey.
Something as simple as including minority groups in your marketing can be a powerful message that your destination is open and welcoming to those travelers. This can be especially impactful when consumers aren't used to seeing themselves reflected in travel ads.
Diverse representation in ad imagery goes beyond just race — LGBTQ+ and differently abled people have historically been excluded from traditional marketing and advertising campaigns. Taking a holistic approach to diversity will help demonstrate that your destination values all facets of inclusion. 
For instance, the marketing team at Canadian DMO Visit Kingston eschewed professional models and used real Kingston residents in their Pride photoshoots. Not only does this bring more representation to the destination's LGBTQ+ community, but it also brings a layer of authenticity to Visit Kingston's Pride campaigns. 
But diversity on its own isn't enough. Destination marketers should also be mindful of equity in their photography. That means depicting a diverse array of people doing a diverse array of things — and not falling into stereotypes. For instance, do you only feature Asian tourists in photos of Chinatown? Are your images at the opera or fine dining restaurants exclusively white people? Are the women in your photos shopping, while the men are at sports games?
Challenge yourself to assess how your photography is representing the full spectrum of diversity and prioritizing equity across all groups. 
While including diversity and equity in your imagery isn't a magic bullet for creating an inclusive destination, it's a good first step to make travelers of all backgrounds feel seen and welcomed.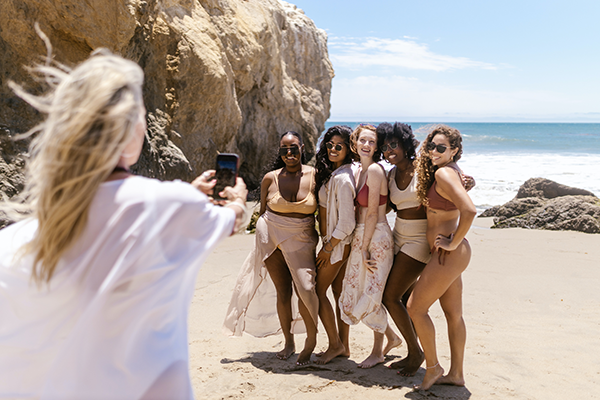 Feature partners doing the work
As pandemic-era travel begins to ramp back up, there's an increased appetite among travelers to learn more about the history of the places they're visiting. And they're looking for a more raw, authentic version of those histories. 
Black history tours and other social justice-oriented attractions have been popping up in destinations around the country. For instance, Beyond the Bell Tours is a Philadelphia tour operator that highlights the city's marginalized communities, people, and histories that the average traveler might not encounter otherwise. Tours themes include Badass Women's History, Gayborhood and LGBTQ, and Beyond the (Liberty) Bell History.
Another poignant example of shifting traveler attitudes is the dramatic change in society's perspective on plantation tours in the southern United States. 
"Many travelers approach plantations… as they would parks, museums, or historical sites: a beautiful place to learn something about local history before having a cocktail or going out to dinner," writes Sarah Enelow-Snyder for Conde Nast Traveler. "But plantations need to be experienced differently. Black people were enslaved, raped, tortured, and killed for hundreds of years on these lands. They are America's concentration camps."
Attractions in the south are changing up their business model to better align with these shifting views. In Louisiana, Whitney Plantation is the state's only museum with an exclusive focus on the lives of enslaved people. Also noteworthy is the fact that it does not host weddings or other events that detract from this mission — typically a core tenant of the plantation business model.
Finally, check out local organizations that are helping increase diversity in the tourism sector and find ways to help support their mission. The Pathways Project, for example, is a training program that provides free education with the goal of lifting up Black, Indigenous, and minority tour guides in the group travel industry.
Identifying these types of resources and finding ways to shed light on them in your marketing is a great way to show that your destination is doing the work when it comes to EDI efforts. 
While it might be nerve-wracking to address the more unsavory aspects of a destination's past, it can also help you build credibility with today's more mindful generation of travelers.
Showcase diversity year round 
As EDI has moved to the forefront of the public conversation, there's been a growing awareness of a more inclusive range of holidays. From Juneteenth to Indigenous Peoples' Day, there are plenty of opportunities throughout the year to showcase your destination's EDI values.
Here are just a few US holidays that your organization might want to consider celebrating, both internally and externally.
Our client Choose Chicago makes it a priority to acknowledge these cultural holidays with both informational and storytelling content. Their Only in Chicago spotlight series showcases an array of women- and minority-owned businesses, with special landing pages for different heritage months. These spotlights not only showcase different places that leisure travelers can visit, but also provide a platform for business owners to tell their stories. 
While these heritage months and holidays are a great way to amplify your efforts, don't limit yourself to acknowledging minority groups once a calendar year. Find ways to integrate representation of these groups and cultures into your marketing year round.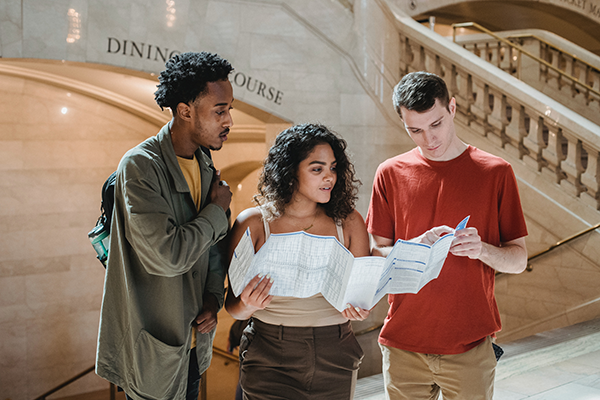 Prioritize accessibility 
While many EDI initiatives focus primarily on racial diversity, accessibility is another crucial part of being a truly inclusive destination. 
If your DMO hasn't prioritized accessibility in the past, now is the time. In just two years, 27 million travelers with disabilities took a total of 81 million trips and spent $58.7 billion on their own travel, according to a 2020 report. And the true economic impact is likely much higher, since travelers with disabilities are likely to travel with another adult. 
Along with making sure your website and marketing materials are accessible to all consumers, you should also find ways to promote how your destination can be experienced by travelers of all abilities. This includes ways to get around with a mobility device, text scripts of audio tours, ASL interpretation, accommodations for those with low or no vision, sensory-friendly attractions for those with autism, and beyond. 
NYC & Company does an excellent job showcasing their city's accessibility features. They offer accessibility guides to major attractions with inclusive programming, tips for those with mobility impairments, and who to contact at each location for more information. They also share videos from local disabilities advocates and a searchable list of accessible businesses.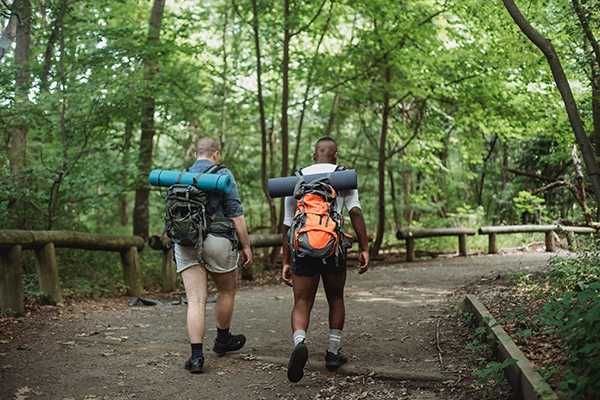 Recognize your destination's roots
Most places in the U.S. were originally home to a diverse mix of Indigenous tribes. In 1492, there were more than 600 distinct groups with their own cultures, traditions, dialects, and ways of life. Today, there are more than 500 federally recognized tribes all across the US.
These original residents of North America had a huge impact on the country we know today. Our cities rose from their villages and trading posts, our major roads still follow traditional tribal routes, and even the names of our most prominent places come from their languages (our hometown of Chicago comes from the Algonquin word "Chicagoua", roughly translating to "stinky onions").
While the country still has a (very) long way to go in reconciling our relationship with Indigenous people, there are small steps that we as travel professionals can take to recognize the impact these original residents had on the places we now market.
One increasingly popular method is a land acknowledgment. These formal statements recognize Indigenous peoples as the original stewards of this land and honors their historic and continued impact. You can find examples on destination websites from Seattle to Colorado to Minneapolis.
A land acknowledgement isn't something you can just crank out and stick on your website. Marketers should take the time to truly reflect on their destination's relationship with Indigenous people, considering both past, present, and future. Here are a few steps for to get started:
Once you've put some thoughts down on paper, you might want to consider working with tribal stakeholders or local Indigenous groups to refine your statement and discuss potential next steps.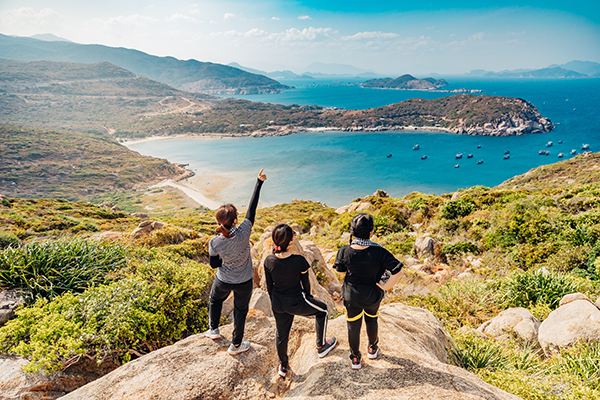 The next steps
While promoting yourself as an inclusive destination is crucial to connecting with today's travelers, these techniques aren't a substitute for actually doing the work to be an inclusive destination. 
Here are a few steps that can help you continue on your destination's EDI journey.
Finally, here are a few resources that can help you learn more and implement real changes at your destination: